Cyprus for Budget-Minded Families
Last Updated on
Spending time in Cyprus does not need to be very expensive. You only need to plan months before your scheduled trip to find affordable accommodation, flight tickets, and guided tour packages. This would be within the means even for budget-minded families and a great treat for those wishing hard they could include the entire family on their vacation escapade.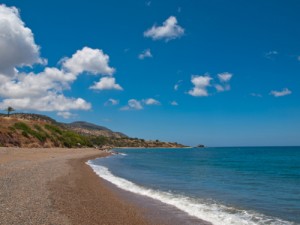 Vacation Rentals and Affordable Hotels in Pafos
It is best to find vacation rentals for your weeklong accommodation in Cyprus. This will give you the opportunity to cook your own food during your stay for additional food savings. Choose those near the beach for easy access to water adventures. However, if you have no time fixing your own meals then it would be better to consider Paphos hotels as an alternative. These hotels offer prepared meals for your breakfast, lunch, and dinner so you do not need to bother searching for a place to eat. If you book months before your scheduled trip, then these hotels in Pafos will be kind enough to give you discounted rates. Pay in cash and your initiative will be more appreciated with additional service treats.
Shopping with the Locals
If you wish to find affordable souvenir items then ask the locals where they normally purchase theirs. Do not purchase these items from the airport or from famous tourist destinations because prices would be higher due to tourism. It cares to be friendly with people you meet. You may learn a few basic Greek phrases to engage in a conversation with them and you may even earn a friend in this manner.
Car Hire Services rather than Taxicab Rides
You will save more if you choose to make early reservations with car hire services from the airport, just like in Paphos hotels. You will find several companies online offering this service. Moreover, you are free to choose the type of car you wish to drive during your stay. Look for the best car hire deals and it will help you save on your transportation expense.
Free and Low Cost Destinations
There are many free and low cost destinations in Cyprus to enjoy. Some of these includes the Caledonian Falls of Troodos Mountains, the Avakas Gorge, the Akamas Peninsula, and Mount Olympus. Since you have your own vehicle to use, there is no reason why you shouldn't indulge in these beautiful places together with your kids. Rent camping equipment and stay underneath the stars while you tell your kids a few Greek mythologies.
There is no stopping the fun in Cyprus. If you do intend to visit the place, plan today and save enough for your escapade. Bring your kids and share memorable events in Cyprus.