15+ Websites to send great free New Year cards to friends and family (updated for 2023)
As travelers, we may not be able to be with our friends or family on New Year's Eve. The pandemic in 2020-2021 made it almost impossible for many to be able to go to visit their families.
But we can definitely surprise them with an amazing New Year's e-card sent via e-mail. And a smile on their faces, even if we won't be there to see it, is definitely worth it. So here are 10+ websites to send wonderful New Year cards to friends and family! I also included great sites with Happy New Year messages for family, friends, and more!
As a side note, I have to say that I spent a lot of time finding such wonderful websites to send personalized New Year's cards.
I like to send beautiful holiday ecards, birthday cards, and so on, so I'm always looking for the best e-cards websites – with many options, animated cards, cards that are delivered, etc.
I also have to admit that I like being surprised with such a New Year's Eve ecard (or Christmas card, or birthday card). It's the gesture that I appreciate – and a nice surprise as, of course, I'm not expecting it.
Plus, sending an e-card is not only for travelers. No one can be with all their friends on New Year's Eve. Maybe not even with the entire family. So a New Year's e-card is a good way to make a wish, send them a good vibe.
Another advantage is that it is free. As opposed to calling/texting – which, if you live in different countries, may cost you (depends on the offer you have) – usually, we have free Wi-Fi in many places. So we can send such holiday e-cards from cafes, rented apartments, hotels, etc., as long as they have free Wi-Fi.
While there are numerous websites with great e-cards that you can send only if you pay, there are also many websites that allow you to send free holiday e-cards. Like I said, I use some of these all year round to surprise my friends.
Some of these websites even allow you to send those e-cards via What's App – as many people use this app. So, even better, right?
Anyway, here is a list of 15 websites to send great free New Year's Eve cards to friends and family:
123greetings.com – the site I use the most often when I send e-cards
Best Animations – they say you can share and download all the animations for free – share them on Facebook, send them via e-mail, etc. Awesome!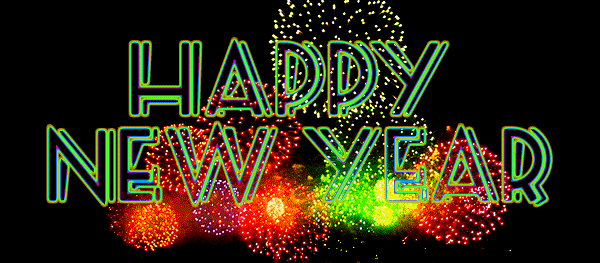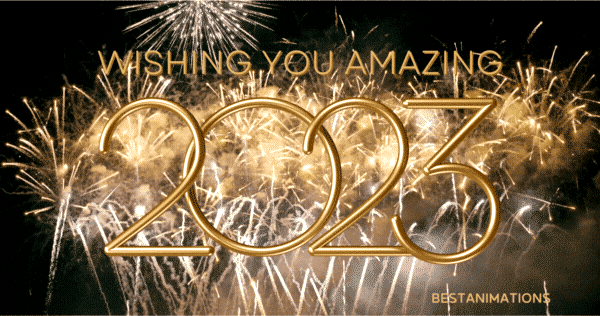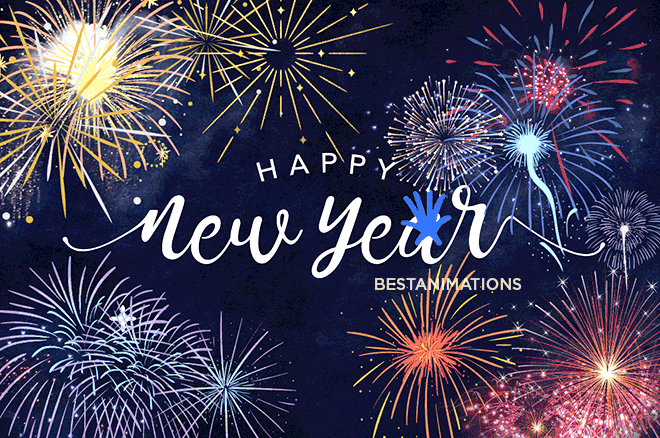 ATM Greetings – they allow you to send their e-cards via What's App or to Facebook friends
Hallmark – you need to create an account, but it's free and then you can send as many e-cards as you want.
Giphy – you can find here numerous New Year's gif animations that you can use on multiple channels. It'll be actually hard for you to choose just one animated New Year's card to send!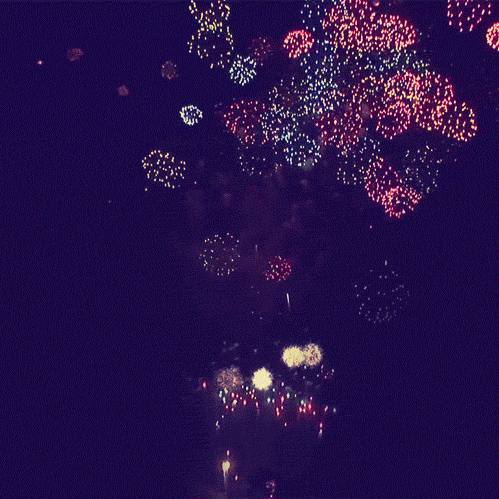 Canva – I love Canva as I can create here numerous designs. If you want to send a personalized New Year's ecard, then you should consider Canva as your choice. You have numerous templates – for blog posts, various social media platforms (Facebook post or cover, Pinterest, Instagram post or story, etc.), and other options: ecards, leaflet, etc. You have free templates or the possibility to start from scratch. You can edit and add your photos and messages. Plus, editing or creating a design in Canva is easy to do!
Gifs.cc – there are a few pages of free animated New Year gifs. They are personalised for this year!

Got-free-ecard.com – has a few nice New Year ecards that you can personalise and send to friends or family via email. You can also share them via Facebook and instagram.
Funimada.com – interesting, different than the popular gifs, these New Year's gifs are free to use (download) for personal and non-commercial purposes. The gifs also have a video with music version – again, downloadable for free (personal, non-commercial use)
Pixabay– Here you can find CC0 images to use wherever you want. They are already made images and illustrations, so it takes just a little time to choose which one you like and that's it!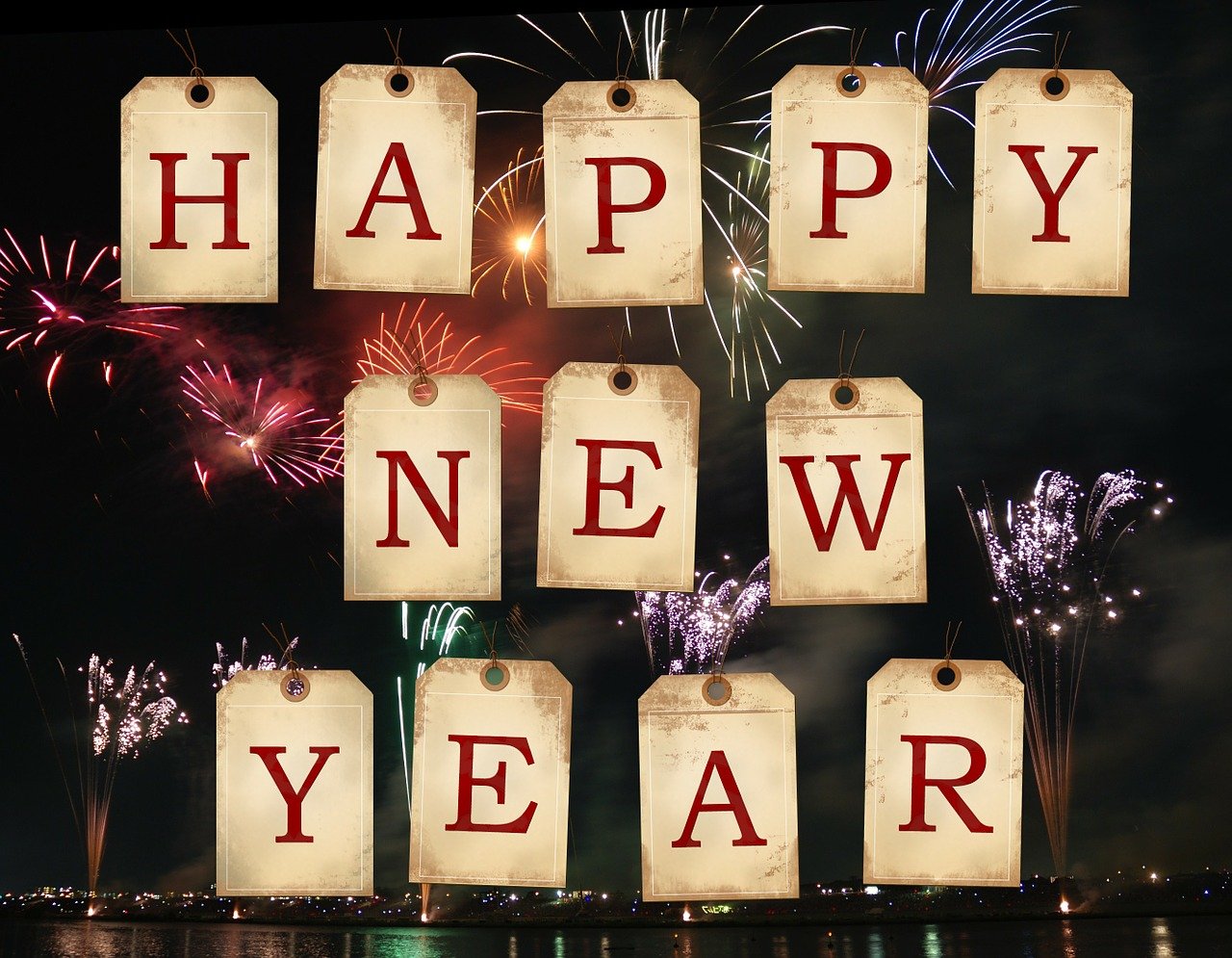 Kisseo – lovely e-cards, also possible to include on Facebook
Original Cards – many New Year e-cards to choose from – simple, animated NYE cards, even video NYE cards
Greetings Island – these look like printed cards – you can personalize them and actually print them and send them like that! Or download the cards after you personalize them and send them yourself via e-mail (or other services). Cool, right?
Animated Images – you can include them on your site, send them via email. These animated New Year's ecards can also be sent via Facebook they can also be used as WhatsApp New Year cards.
Ojolie – many fun and cool New Year animated ecards you can send via Facebook or email.
Vecteezy – The site offers both free and paid cards, the free ones look good so you can find some options.
GotFreeCards – 11 New Year ecards to choose from
punchbowl – fun ecards that are delivered like a traditional card, in an envelope (all online, via email). Plus, you can personalize the design. Quite fun!
New Year Wishes
As you'll also need some wishes to send along with your cards, here are some great sites to inspire from! Great Happy New Year wishes:
Shutterfly – This site has an impressive collection of Happy New Year wishes including Happy New Year's Greetings Messages, Happy New Year Inspirational Messages, New Year Wishes To Friends, New Year Wishes For Family, Funny New Year Wishes, New Year's Resolution Quotes, Funny New Year's Quotes, New Year Motivational Quotes, New Year's Sayings, and more.
Wishesmsg – This site has an impressive collection of 300 New Year's wishes and messages – for friends, family, boss, colleagues, and more!
And, speaking of, may this New Year bring you a lot of joy and fun. May you find peace, love, and success.
Happy New Year! May all your dreams (and resolutions!) come true in 2022!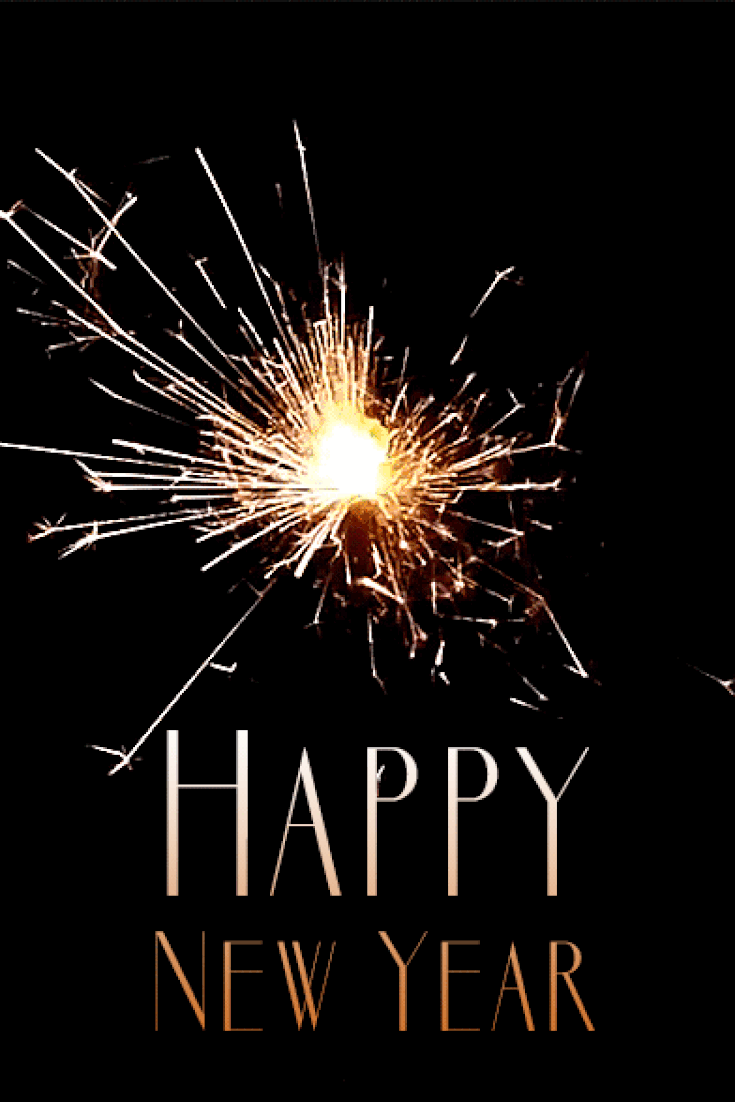 Save