Top 25 things to see and do in Norway
Norway is my husband's favorite country in the world, especially as there are plenty of amazing things to do in Norway.
He'd move there… yesterday if he could (and not only as this country is a perfect place to go to if you wish to see the Northern Lights). The amazing scenery, the people, the fjords, the cities, the temperatures – all make Norway a must visit country for anyone in this world at least once in a lifetime.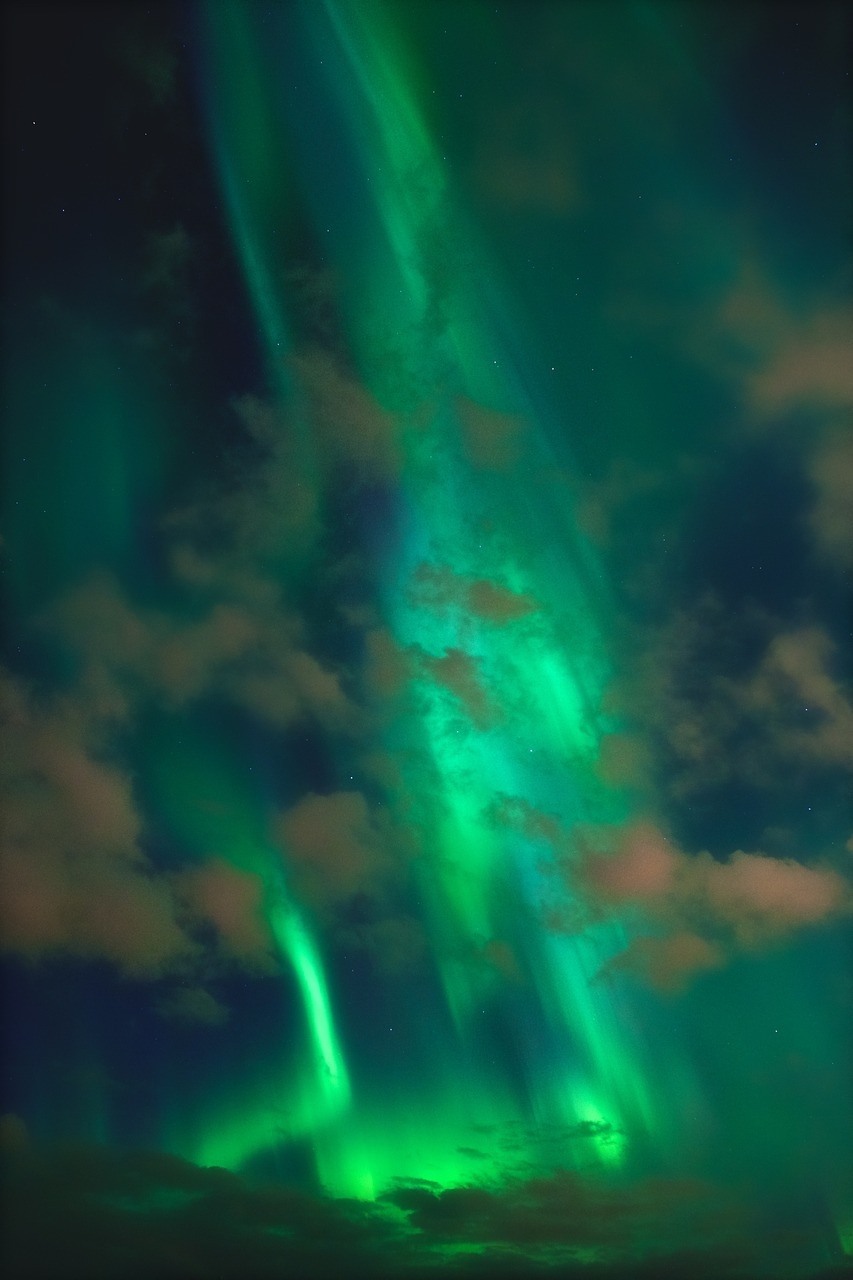 And if you want more interesting facts about Norway, keep in mind that the country became the first one that banned deforestation – they also hope to become carbon neutral by 2040 (first they said 2050, but the newer goal is 2040).
Another nice initiative that I recently heard of is that they consider "a proposal to move the country's border 40 meters (about 130 feet) — gifting Finland a mountain for its 100 years of independence in 2017."
Really cool, right? How can you not like a country with such wonderful initiatives? If you need more reasons to visit the country, here are top things to see and to in Norway.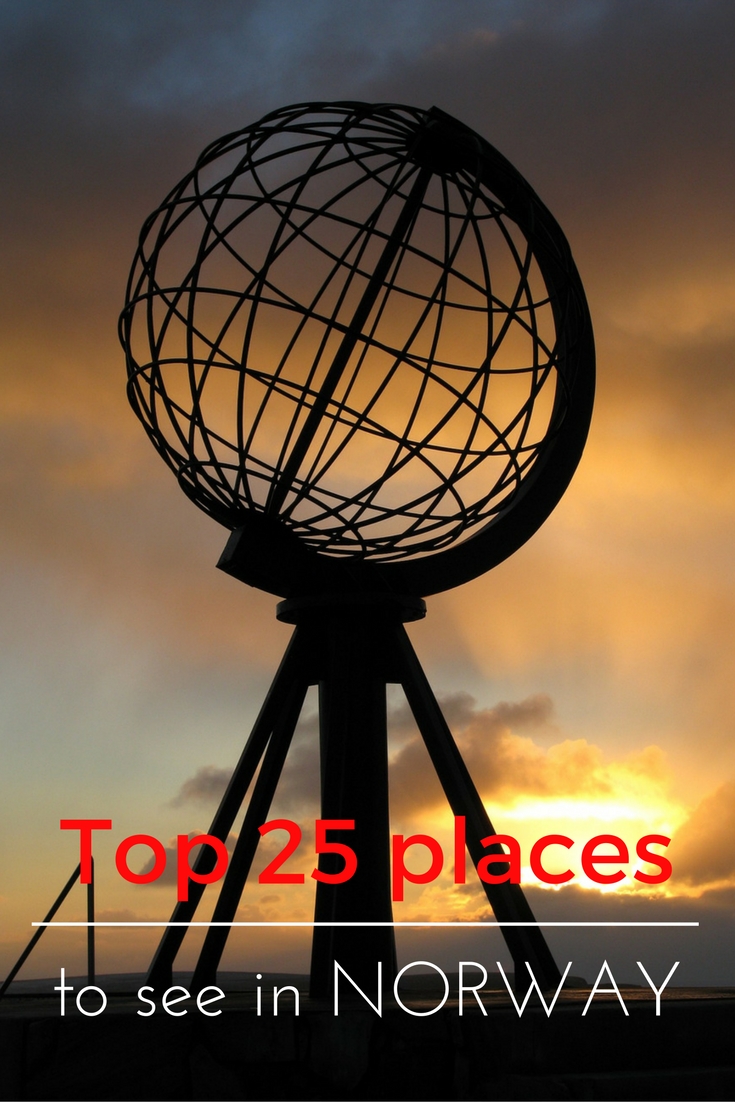 Visit Bergen for Bryggen, fjords, and beyond
Bergen was an important trading center for several hundreds of years and is, nowadays, one of Norway's most famous cities. It is usually associated with Bryggen, 14th century Hanseatic buildings in Bergen, free to visit – and a place to take amazing photos.
These houses are well preserved – and here is a museum that doesn't really look like one (Bryggen waterfront), with boats tied very close to the city's seaside.
But Bergen has many other lovely spots – Andrei told you more about visiting Bergen  in a previous article here on the blog and I'm recommending you to read it as if has many tips, useful information, and personal impressions on the city and nearby things to see.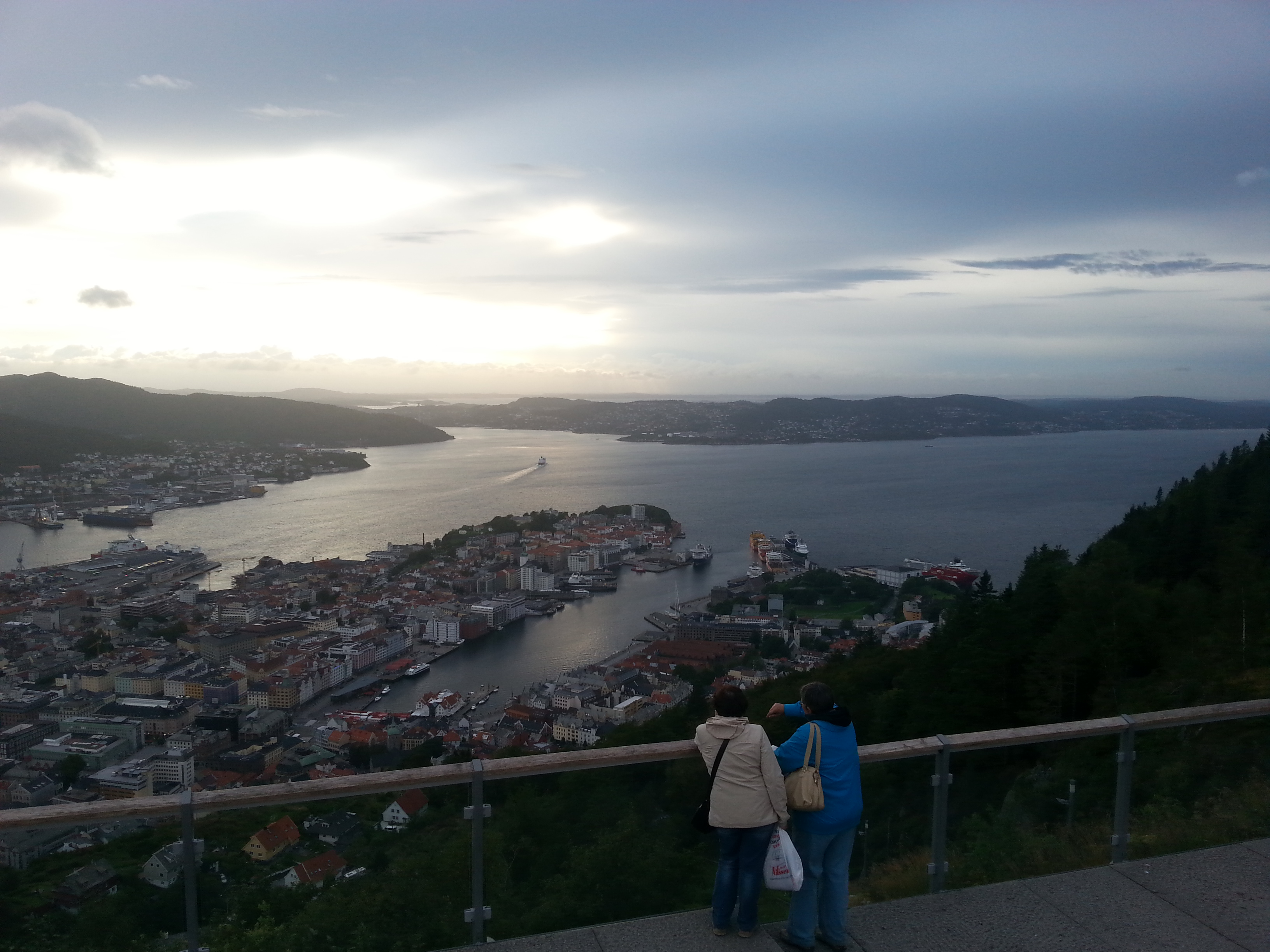 If we speak about Bergen, we can also speak about the surrounding area. I definitely have to take a trip with the Post boat – it links Bergen to Tromsø in a journey that takes 6 days (you can book a trip aboard either one-way (Bergen-Tromsø or Tromsø-Bergen) or 2-ways for 11 days on board.
Another idea is the Hurtigruten coastal ferry that will take you to remote villages and offer amazing sights of coastal fjords. This ferry takes daily trips and links Bergen and Kirkenes.
Bergen has a fjord to discover as well – delimited by gently sloped hills.
But there are many fjords in Norway that will take your breath away, such as Geirangerfjord (one of the most beautiful fjords in Norway, with amazing cliffs, beautiful waterfalls, and a Unesco World Heritage Site), Lysefjord, Hardangerfjord (the second largest fjord in the country), Nærøyfjord (another Unesco World Heritage Site), Aurlandsfjord, Ranfjord, and Sognefjord.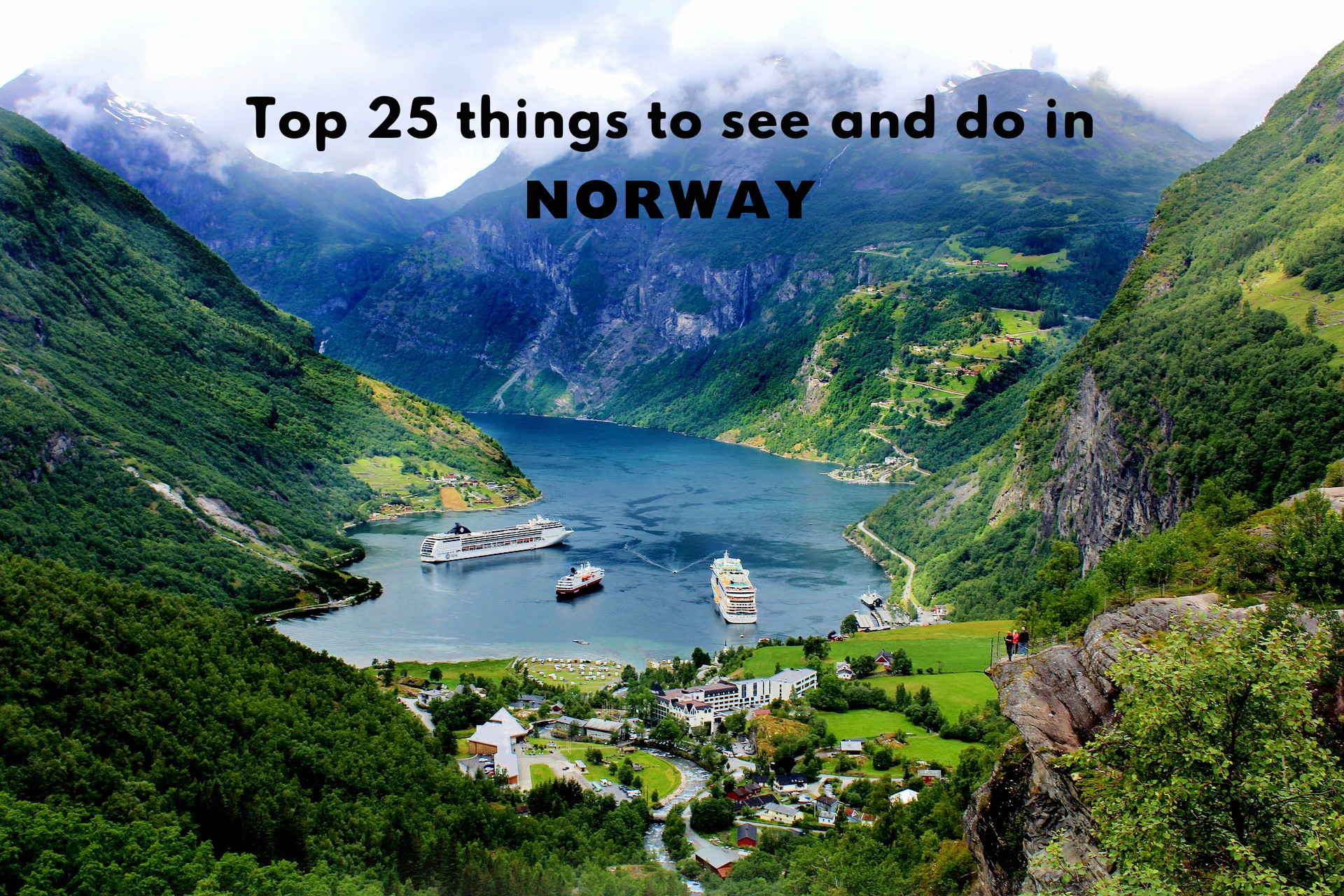 Another idea is to take the train between Bergen and Oslo – if you are in the mood for some amazing scenery, from beautiful forests to the Hardangervidda Plateau. You can also take a road trip from Oslo to Bergen and you won't regret it either 🙂
Discover Oslo
Oslo is another not-to-miss place in Norway, and not because it is the country's capital. It is a city that reinvented itself and today it offers a hip experience, while also adding to the mix the amazing past.
Oslo is beautiful in all seasons – just take a look at this fall colors – and has a lot to offer to any type of traveler: from the numerous museums covering the Viking age, art, explorers, culture, to the new white Opera, art galleries and famous landmarks, this city should be on your Norway itinerary.
And don't come here for a day or two, book at least a week to be able to enjoy and discover as much as possible, both famous tourist spots and off the beaten path attractions.
Be sure to catch Norway's Royal Palace Guard Exchange, a wonderful and easily accessible experience as you can see from the article Andrei wrote and from the videos he made.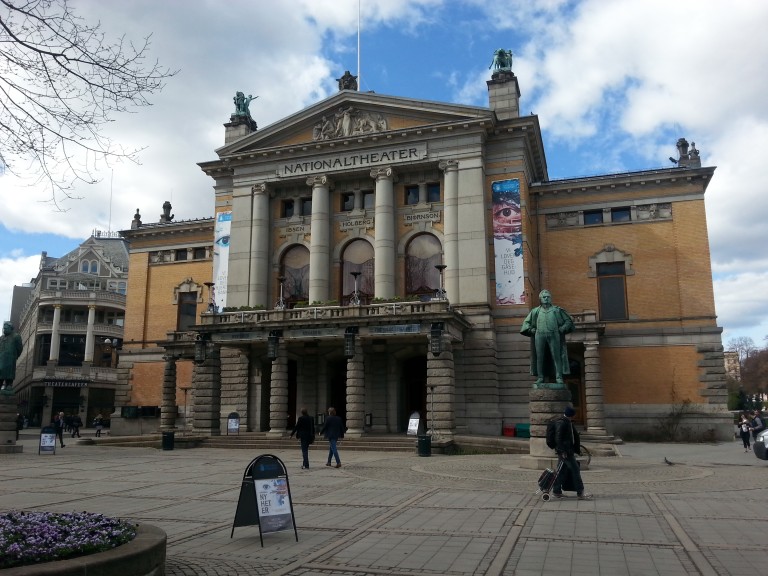 Enjoy nature wonders in Norway
There are several natural parks in Norway that lure tourists each year with their amazing beauty.
Jotunheimen National Park (translated as 'Home of the Giants') is one of the famous summer destinations in Norway, while Vøringfossen is Norway's most famous waterfall.
The Jostedalsbreen Glacier is another wonder of this country – though for the unexperienced hikers it is best to just take a walking tour around the park.
If I speak about places that offer both an amazing thrill and beautiful scenery, then I should definitely include the hanging cliff Trolltunga (Troll's Tongue) – recommended only from mid-June through mid-September, and, keep in mind, only to the experienced – a trip takes 8-10 hours!
If you like to travel by car, like I do, and to enjoy mesmerizing roads, then include in your itinerary the Geiranger-Trollstigen National Tourist Route, stretching between Strynefjell and Romsdal. You won't be sorry!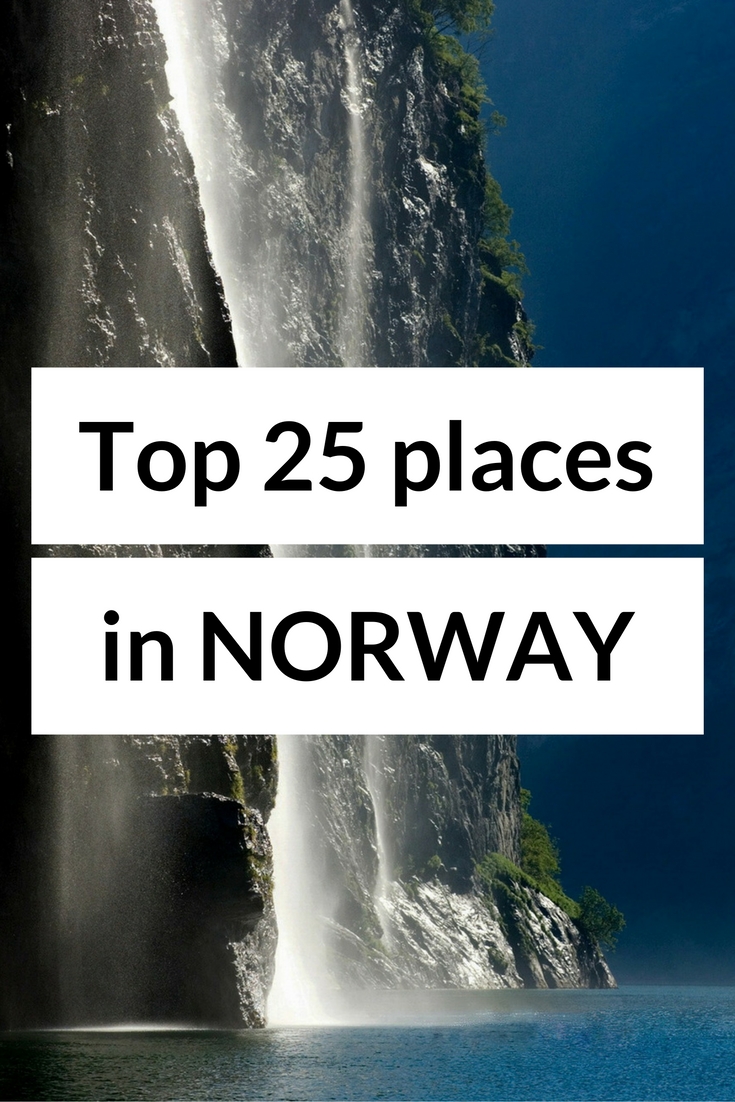 Also, don't forget about the subpolar archipelago of Svalbard – an amazing slice of the polar north accessible to the public.
The Arctic wildlife, the landscape, and the peaks will remain in your heart forever. And if you want to experience something special, go to Nordkapp (North Cape) – a place where the sun never sets from May 14th to July 29th.
This is an easy to get to place as it is the northernmost point in Europe connected with the international road network.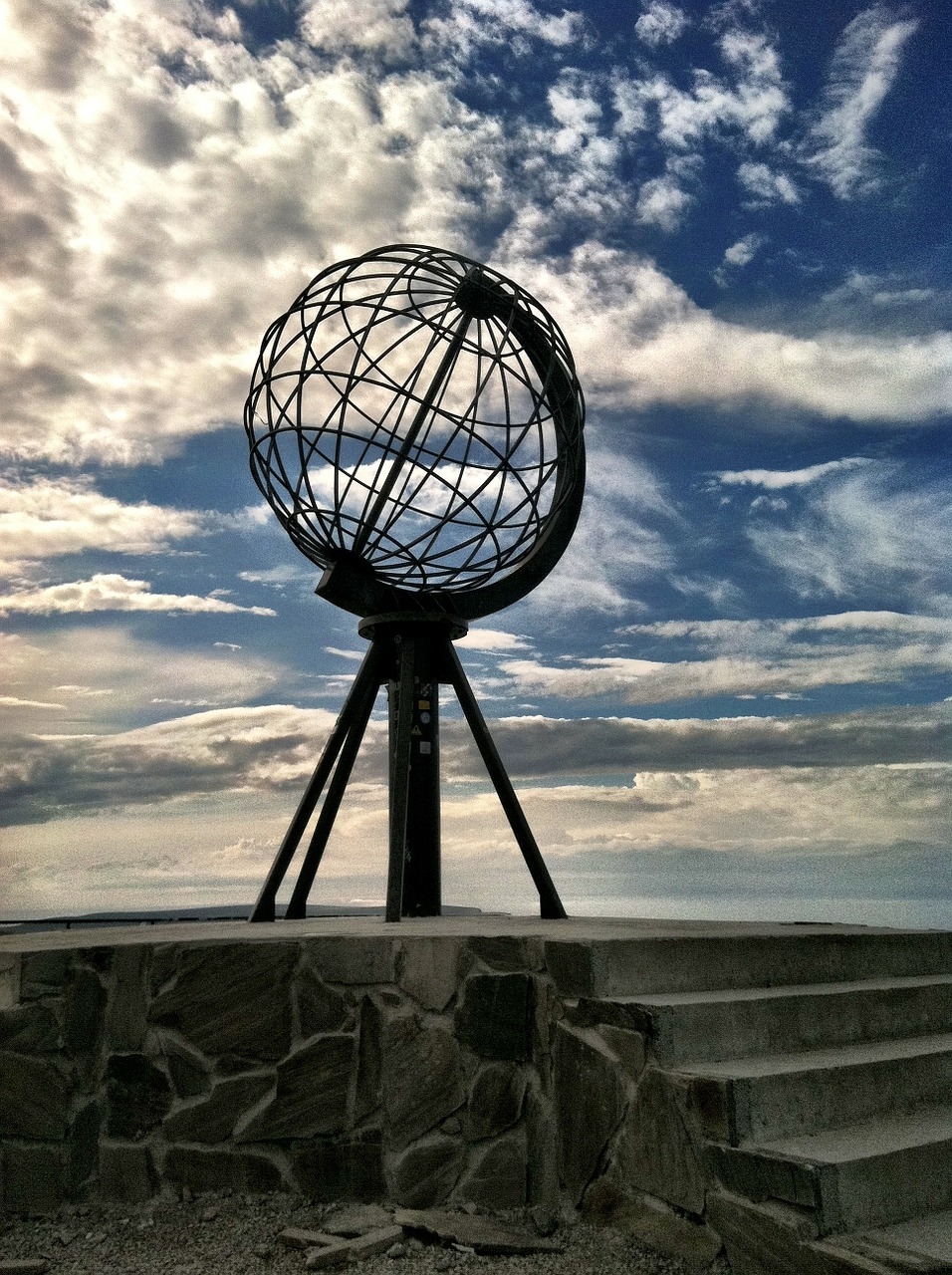 photo by FortitudoX, Pixabay
Keep in mind that these are just some of the beautiful places to enjoy nature in Norway. You can simply pick a part of the country you'd like to visit – or think of a bigger route, perhaps a country-wide tour – and you won't regret it!
Don't forget famous monuments and cities
If I already mentioned Bryggen and the Viking age museum, then I also have to add the Heddal Stave Church, built in the 13th century and Norway's largest stave church.
This church is made entirely of wood and has triple naves. Another famous place of worship is Nidaros Cathedral in Trondheim, built by the Vikings and still in function. In fact, this church is, nowadays, the country's most important church and Scandinavia's largest medieval building.
And, since I got to cities, I have to recommend Lillehammer – the city where the 1994 Winter Olympics were held. But the city goes beyond skiing in winter and has several interesting places to see and things to do all year long.
Trondheim, Norway's first capital, is another city you should go to while in Norway.
Go here especially during the fall season – the colors of the trees and the blend with the old houses will transport you into a different era.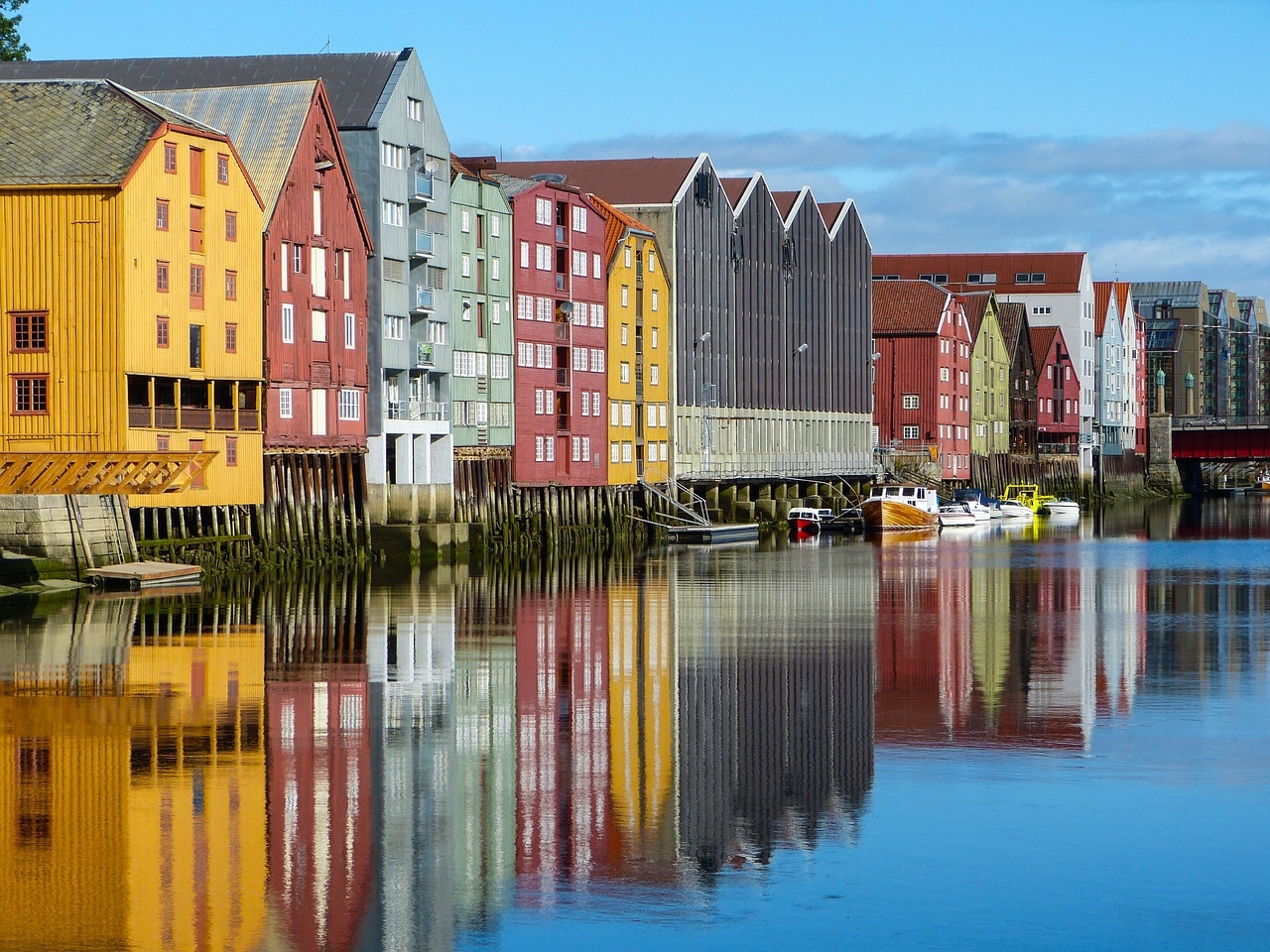 photo by Bischoff49, Pixabay
Also great for a trip back in time, Roros will help you learn about copper mining as it was done a few centuries ago. You'll be able to admire, while in the city, the numerous old wooden houses (around 2,000) very well preserved and unique sight.
The Lofoten Islands are also a famous tourist destination in Norway, perfect for sampling fresh fish food, discover fishermen villages, craggy mountains, and, of course, fjords.
These islands are ideal for those who love hiking – and these days they are linked by bridges, which helps you easily hop from one to another, whether you travel by bicycle, by car or by bus.
As you can easily see, Norway has so much to offer – and it's mostly nature-linked places and activities, thus making it a healthy, beautiful, mesmerizing destination. Don't miss a chance to discover its beauty!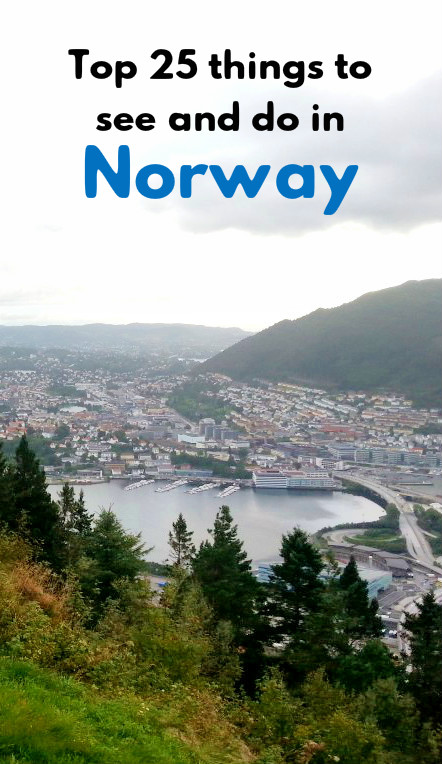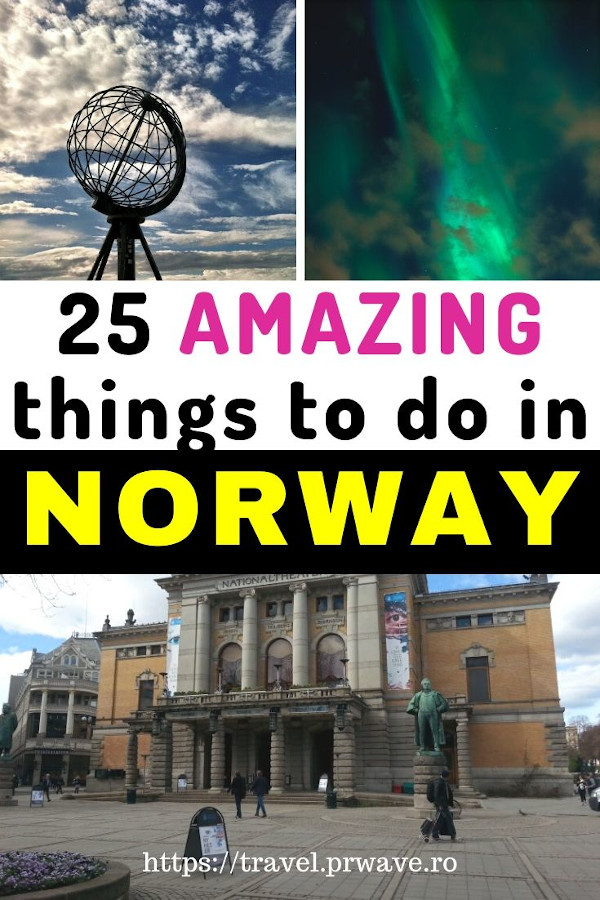 Save
Save
Save
Save
Save