Best things to do in Jackson Hole, Wyoming
Jackson Hole is a true outdoor paradise during the summer with numerous activities available during the winter too. You can use one of the Jackson Hole cabin rentals as an accommodation option for your trip, and decide which of the best things to do in Jackson Hole, Wyoming included below you want to include on your travel itinerary.
You should know that Jackson Hole is a famous tourist area. To give you an idea, you should know that in 2014 the Jackson Hole Airport was the busiest airport in Wyoming by passenger traffic with 313,000 passengers. As an interesting fact, the Jackson Hole Airport is the only commercial airport in the United States located inside a national park, in this case Grand Teton.
So let's see the best things to do in Jackson Hole, Wyoming that you can include on your travel itinerary. Some of them are only available during the summer season (for instance visiting the national parks), so always make sure to check the official websites for opening dates as they may vary due to weather conditions.
Visit the National Elk Refuge
Created in 1912, the National Elk Refuge has become a great way to protect the herds of elks and a great travel destination for local and international tourists. You can find interesting activities year-round!
The antlers collected on the National Elk Refuge are sold at an auction that takes place annually on the Jackson Town Square. It is known as ElkFest and it is organized on the weekend before Memorial Day weekend.
A popular late summer activity is fishing on Flat Creek, while during the winter the refuge offers wildlife viewing opportunities (various tours available) for elk, bald eagles, and even wolves admiring. You can also see trumpeter swans all year round.
Enjoy Grand Teton National Park
If you are in Jackson Hole, then you have to include this park on your list. Grand Teton National Park is definitely one of the best things to do in Jackson Hole and a perfect destination for photographers – just imagine the impressive mountains mirrored by the lake or the vivid colors of the wildflowers during the summer. It is also perfect for numerous outdoor activities – from hiking and climbing to kayaking and boating.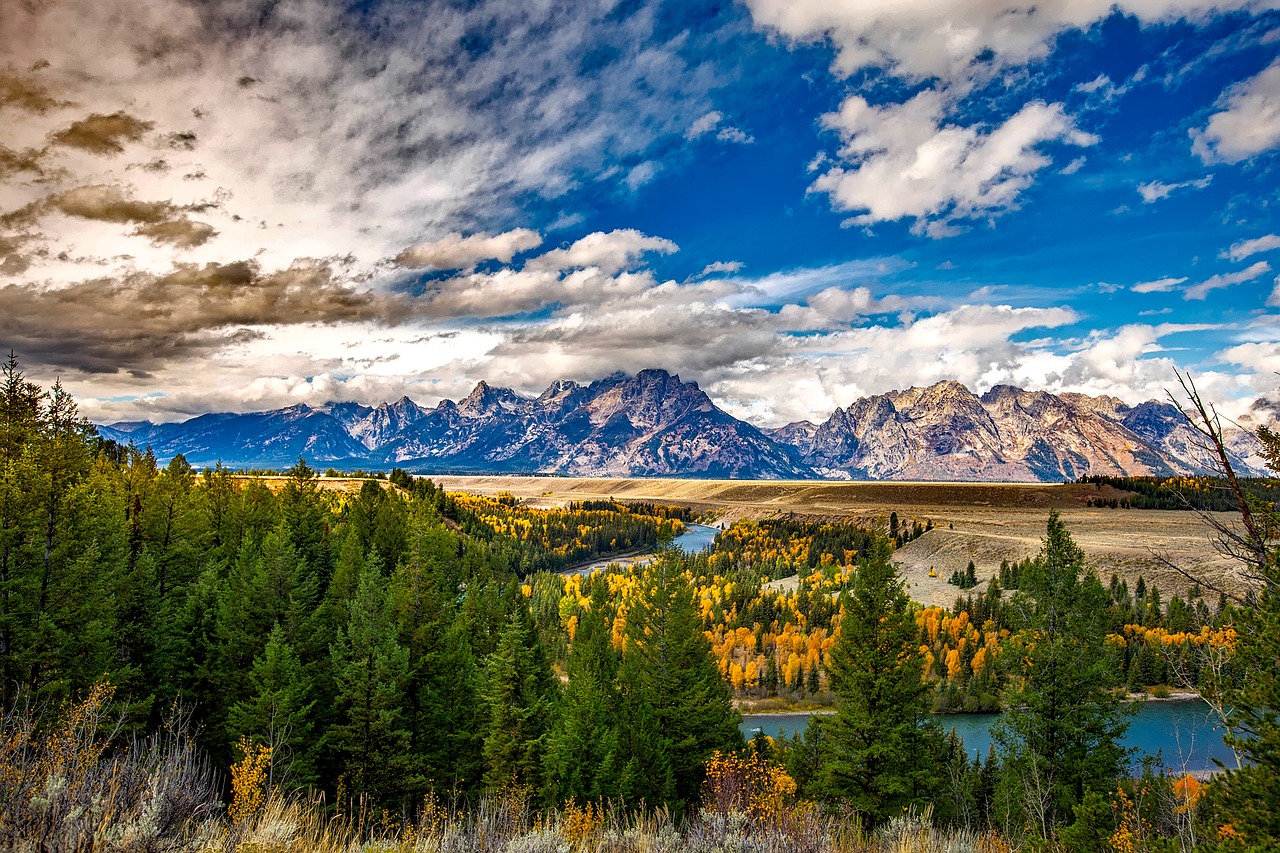 See Jackson Town Square
One of the most famous places in Jackson Hole is the town square. The elk antler arches are very famous – and a great instagram spot – so they can be easily considered one of the best things to do in Jackson Hole.
Jackson Town Square is also a great starting point for a longer visit that will allow you to go shopping, visit some art galleries, or even take a horse and carriage ride around Jackson Hole.
During the summer many events take place here, while during the winter you'll be able to enjoy an ice-skating rink.
Visit the Museums
Jackson Hole has several museums that are worthy of a visit. The Jackson Hole Children's Museum (also known as The Clubhouse) is great for families with children as it has numerous interactive, hands-on exhibits that will familiarize kids with art and science.
The National Museum of Wildlife Art was founded in 1987 and is home to 5,000 artworks representing wild animals from around the world. Apart from the impressive exhibits, the museum will charm you with its exterior as well as it was built to integrate with the surrounding landscape.
The museum is located 2,5 miles from Jackson and it overlooks the National Elk Refuge – there is a spotting scope at the museum so who knows what nature wonders you'll get to see from here.

Be Charmed by The Snake River
Another item on the list of the best things to do in Jackson Hole is the Snake River. You can take a rafting trip–there are two options, one perfect for adrenaline rush activities lovers, and the other is a relaxing one. Each of these trips will give you the opportunity to admire the beautiful scenery and to spot some of the local wildlife.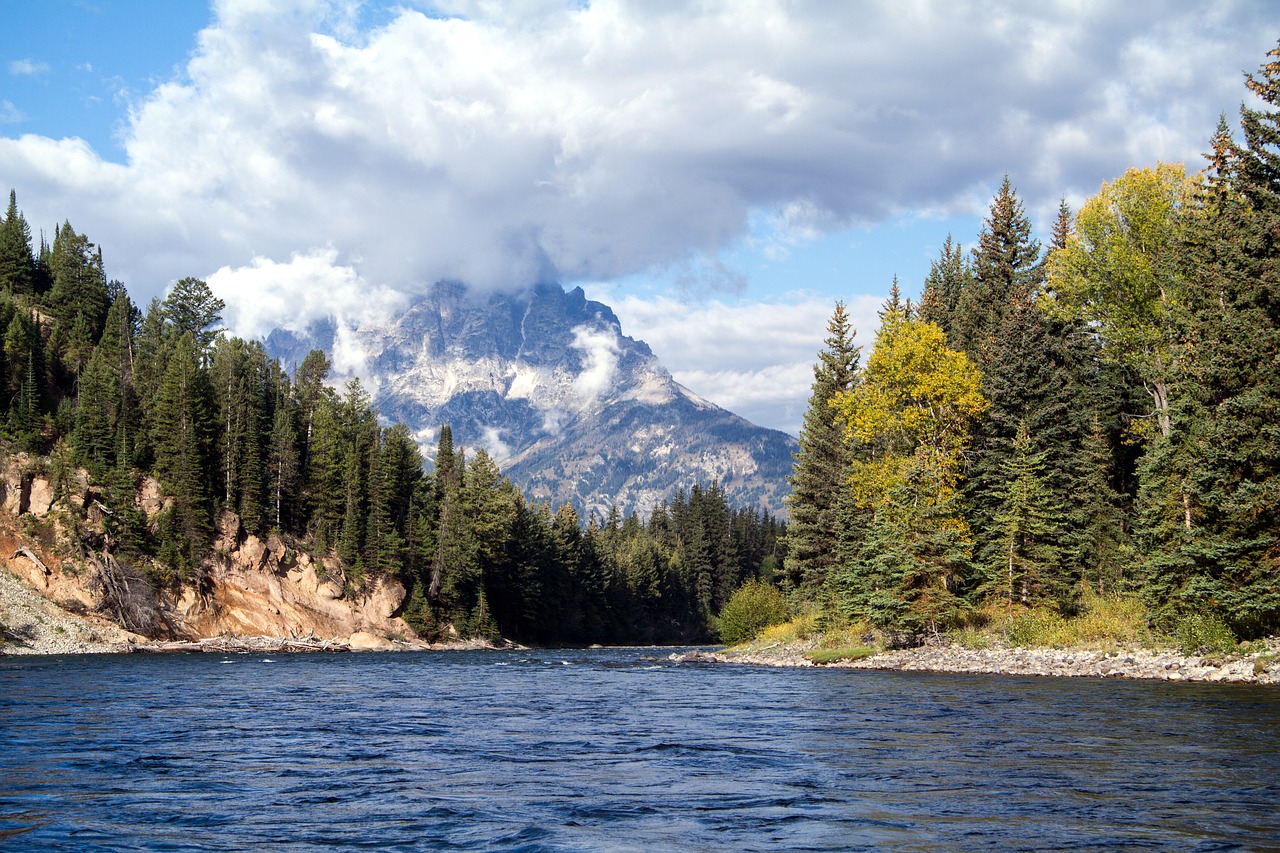 Have Fun and Discover Art
Jackson Hole has a few places that are perfect for art lovers. There's a Christmas show at the Jackson Hole Playhouse, and during the summer takes places the Grand Teton Music Festival (classical music).
The Arts & Education Pavilion as well as the Jean Louise and Mike Theme Performing Arts Pavilion are places where many events take place during the year, so make sure to check the official websites and buy tickets to your favorite shows while in Jackson Hole.
Go to the Yellowstone National Park
While this would a one-day trip, visiting the Yellowstone National Park will be an unforgettable experience. So, if you never had the chance to visit the oldest national park in the world, you should not miss the opportunity. You'll be able to admire the famous Old Faithful geyser and enjoy the mesmerizing scenery.
As you can see, there are many interesting things to do in Jackson Hole, Wyoming. It's a perfect destination all year-round, so no matter what type of activities you like the most, you'll definitely find something for you here.
Jackson Hole is perfect for all types of travelers, as it has something to offer to solo travelers, couples, and to families with children. From relaxing activities to adrenaline rush ones, from things to see and do on the land to those on the rivers (rafting, boating, fly fishing), everyone finds something to do while visiting this part of the USA.
Also, since many of these activities are outdoor, Jackson Hole becomes a place to consider when thinking of a vacation meant to unwind you, to recharge your batteries, to make your forget, even if only for a few days, about the daily stress.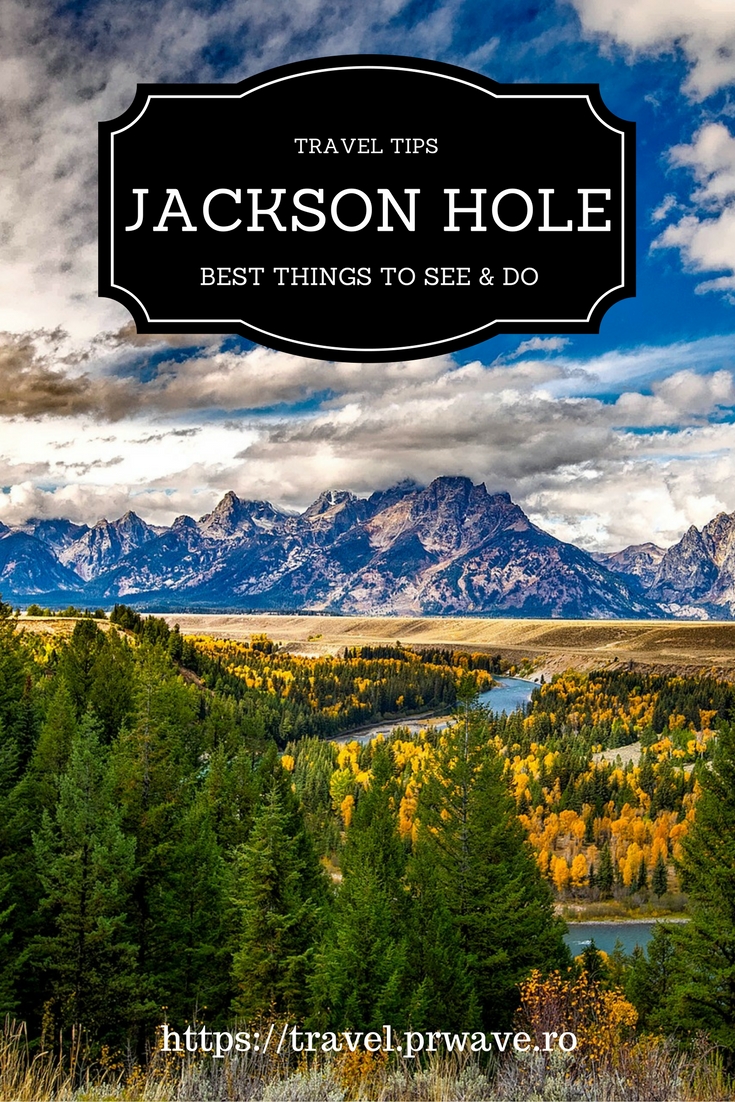 Save