Free antivirus for your Android smartphone to keep it secure while traveling
The mobile security is very important. We keep so many details on our smartphones nowadays, from personal data to photos, from various passwords to details about hotel and flights bookings. So the smartphone security is vital as without proper security applications, including an antivirus for Android, the mobile device can easily be hacked.
With a rating of 4,5 stars and almost 6 million downloads, the AVG AntiVirus free for Android is a great android security app to install on your smartphone (or tablet) right now.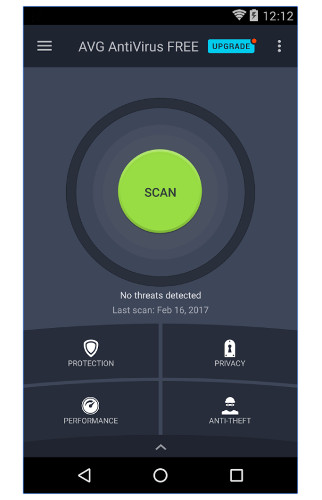 The app scans files, apps, games, and websites for harmful threats. It also scans Wi-Fi networks to prevent you from accessing unsafe networks. You can also find your stolen phone via Google Maps, make your phone ring even if it is set to silent mode, and you can also use the 30-days trial options to receive a photo of the person who tries to access your phone and enters the pin incorrectly 3 times (Camera Trap) and to lock the device when the SIM is replaced (Device Lock).
This free antivirus app is therefore useful in many ways, as security of the mobile devices shouldn't be taken lightly.
The AVG Antivirus app has also useful privacy options such as deleting the call history, clipboard content and browsing history (Chrome). You can also use the Call and Message Blocker to protect yourself from spammers or to be warned about suspicious text messages. As someone who received spam calls from Nigeria at 1AM, believe me this is a very useful option, as you may still want to receive calls from a given country and from new numbers, and just block several numbers. For instance, from my mobile operator, I can either choose to limit the phone calls to the numbers in my agenda, but I can't block a given number…
If you want the best antivirus for android, you just need to go to Google Play and install it. I believe it is a huge thing that they offer the AVG Antivirus for free (true, with some demo options that you can buy later if you discover that you need them), with numerous features included. We should all try to protect our mobile data and try to keep our smartphone secure while traveling.