The Wedding Feast at Cana, the largest painting at the Louvre Museum
In the Italian painting section at the Louvre Museum you will find the largest painting in this museum's collection. The Wedding Feast at Cana was painted between 1562-1563 by Veronese (Paolo Caliari) and covers a Biblical event: the first miracle.
The painting depicts a miracle performed by Jesus at a wedding feast in Cana. Here, towards the end of the feast the wine was over. Jesus asked servants to fill jugs with water and He transformed the water into wine, the best one served at that wedding.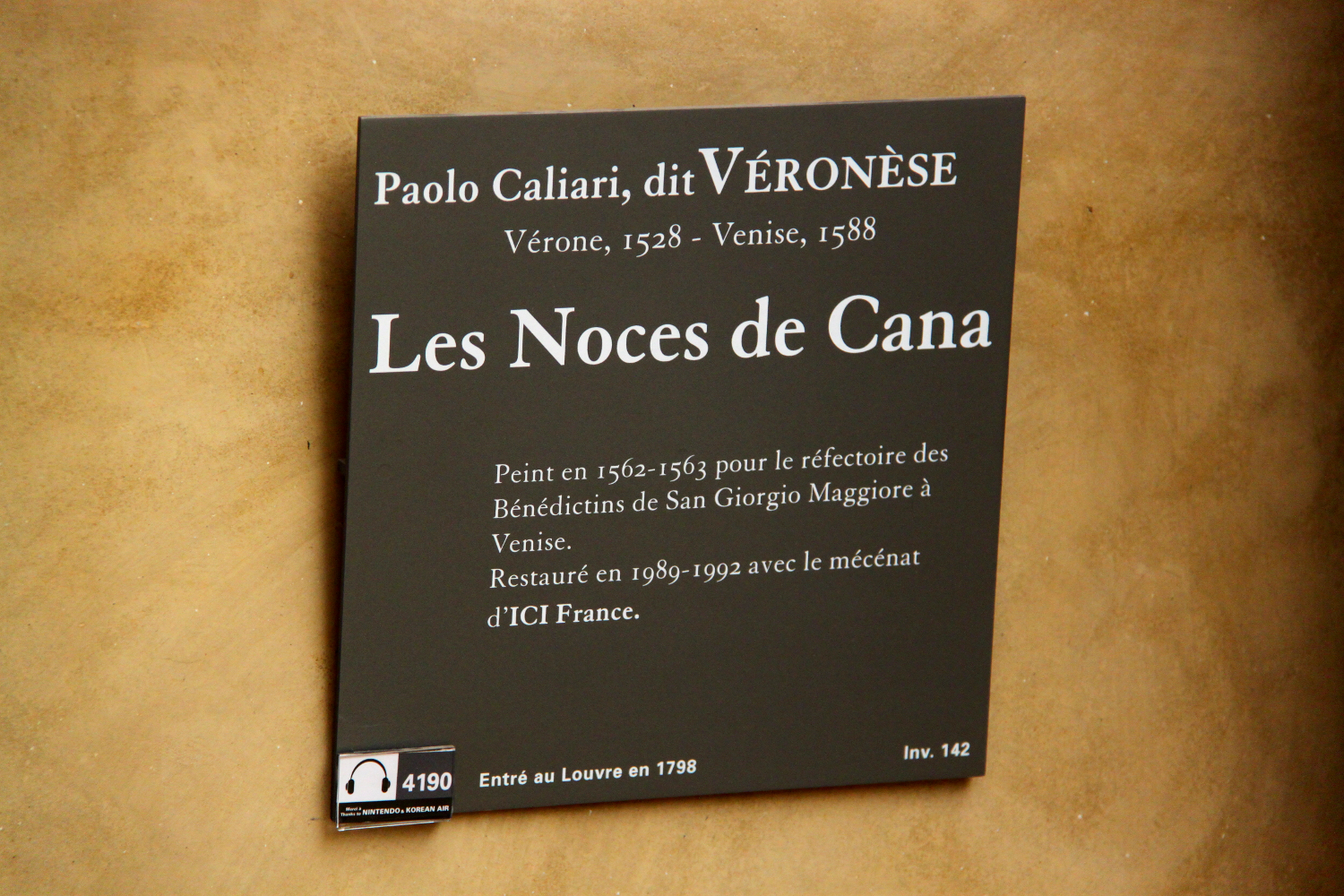 You can see this impressive painting in the same gallery where Mona Lisa is exhibited. I already told you about my love-hate relationship with the Mona Lisa at the Louvre Museum. So, in one of the most visited galleries of the museum is the largest painting in the museum's collection. You cannot miss it 😉
When we were there, people were stopping and study this painting. You have to look at it from different angles to observe various details and characters. You also find out interesting and useful information from the audio guide – if you bought one (we purchased one for each when we visited the Louvre). In fact, the Nintendo gadgets were rather fun to use 😉 You can also find out more about this painting from the official site of the Louvre Museum.
The photos don't do justice to the painting so I do invite you to see the painting when in the Louvre Museum – until then, click on the images to view them in a larger size.