10 must visit places in Croatia
Croatia is one of the countries you should visit while in Europe. It has many things to offer to any traveler – from exquisite beaches and islands, to hundreds of years old cities and worldwide famous parks. Let's see a top ten best places to visit in Croatia.
1. Plitvice National Park
Of the many charming parks Croatia has, the Plitvice National Park is a true gem: breathtaking foaming waterfalls, splendid turqoise, blue, green and gray lakes and an incredible forest! The 16 interconnecting lakes are divided into upper and lower clusters and the waterfalls are famous across the globe. I've never heard someone visiting this park and not enjoying it!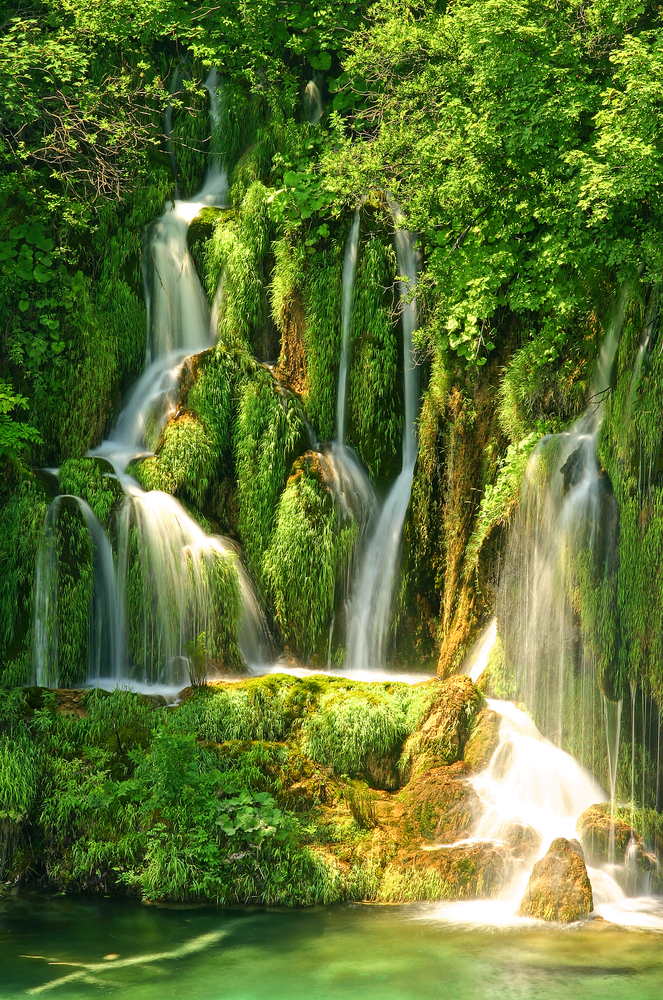 Plitvice lakes, Croatia, photo from Shutterstock
2. Dubrovnik
Croatia is often associated by tourists with Dubrovnik, also known as "The Pearl of Adriatic". The city conquers each visitor's heart with its Medieval architecture and turreted buildings – don't miss walking Dubrovnik's walls. Museums, wonderful sights, the Old City of Dubrovnik, an UNESCO World Heritage site are only a few of the things Dubrovnik has to offer – so be sure not to miss this city when in Croatia, especially since it is very accessible with Firstchoice, for instance.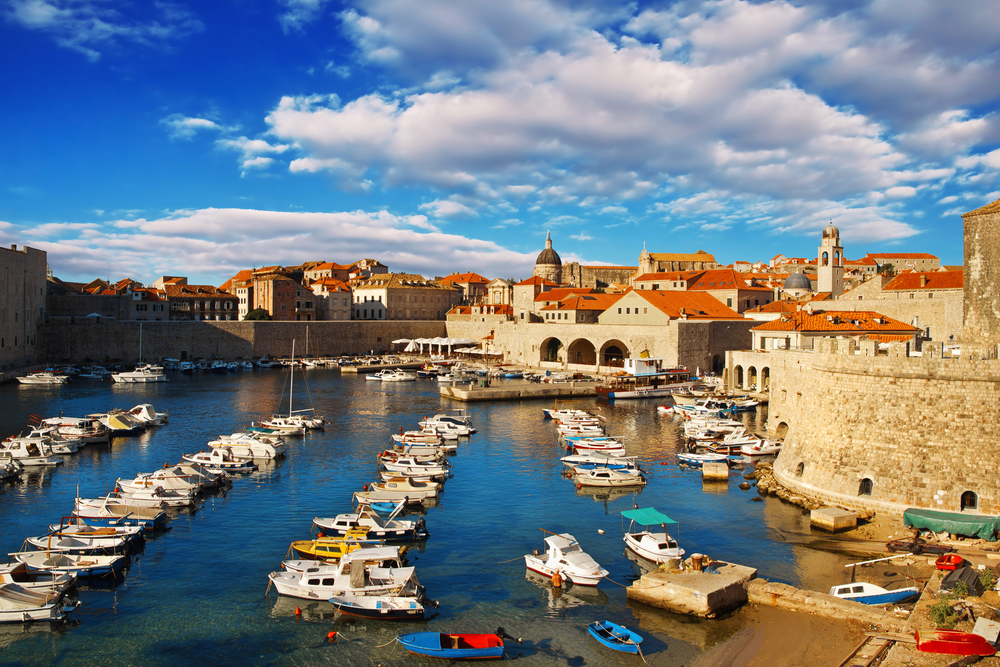 Dubrovnik old town, Photo from Shutterstock
3. Zagreb
The capital of the Republic of Croatia, Zagreb is also the country's largest city and the most important cultural and economic city. Zagreb awaits its visitors with museums (including one dedicated to contemporary art), galleries, bars and clubs. The Upper Town is home to the Cathedral, St Marks's Church, Kamenita vrata, Lotrscak Tower, and more, while the Lower Town is also worth visiting – take a walk through the main square, Trg bana Jelacica. Zagreb is an easy to get to destination in Croatia and you could choose this town for a city break anytime!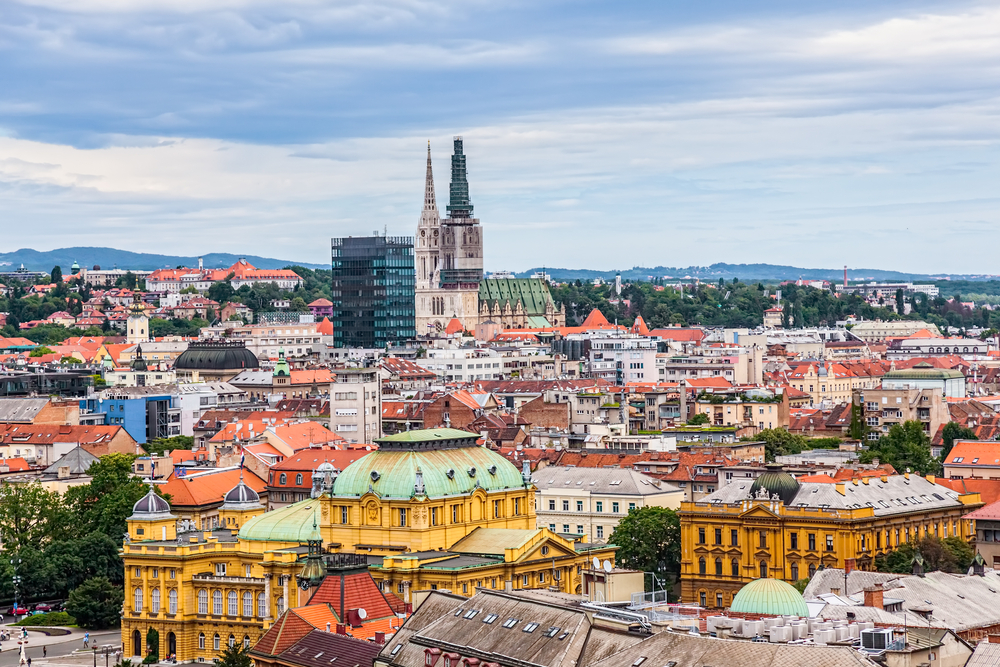 Zagreb – Panorama of the city center, photo from Shutterstock
4. Pula
Back in the days, people used to come in this city to watch gladiator fights. The city's amphitheater still lures visitors, as it is one of the main attractions of the city nowadays. Plus, this is the only arena in the world to still be entirely preserved. In fact, the city has many Roman ruins worthy to be discovered, remembering us of old times and cultures.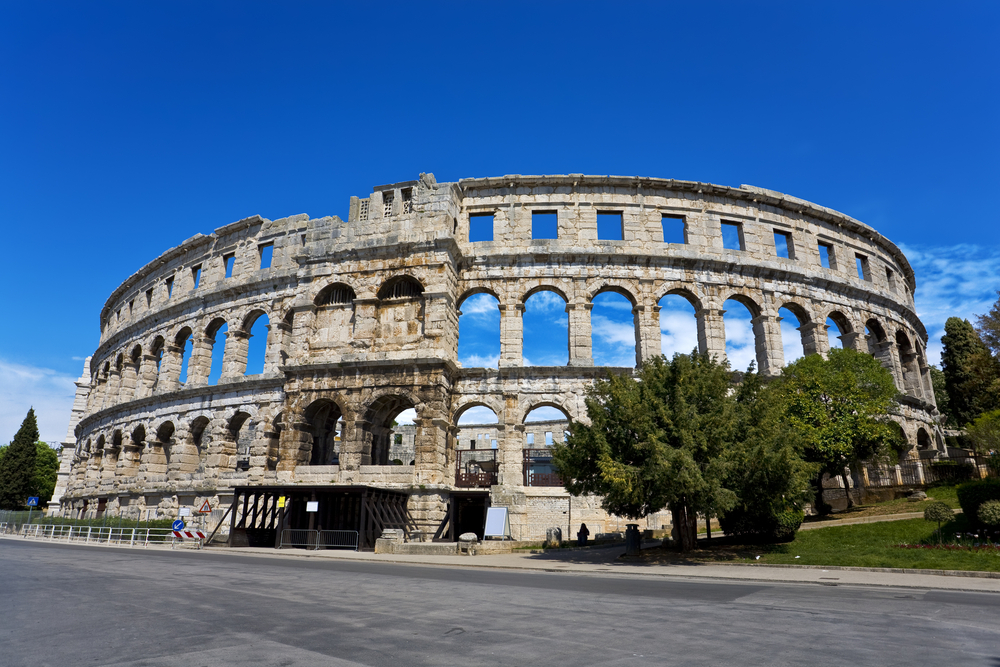 Croatia. Pula – Roman amphitheatre, photo from Shutterstock
5. Hvar Town, island of Hvar
Do you want to be surrounded y the fresh fragrance of lavender? Then this is the place to go – and keep in mind that you will end up in one of the ten most beautiful islands in the world, as the official site mentions. There is a rich nightlife, as well as enchanting architecture to be discovered – and amazing places to relax!
6. Split
Split is another rich in history and architecture cities in Croatia. It is here that you will find t he Palace of Diocletian. This Historical Complex of Split with the Palace of Diocletian is another UNESCO World Heritage Site in Croatia! Emperor Diocletian is considered Dalmatia's most outstanding contributor to the Roman empire, so it is no wonder this palace attracts many tourists each year. Plus, Split is Croatia second largest city.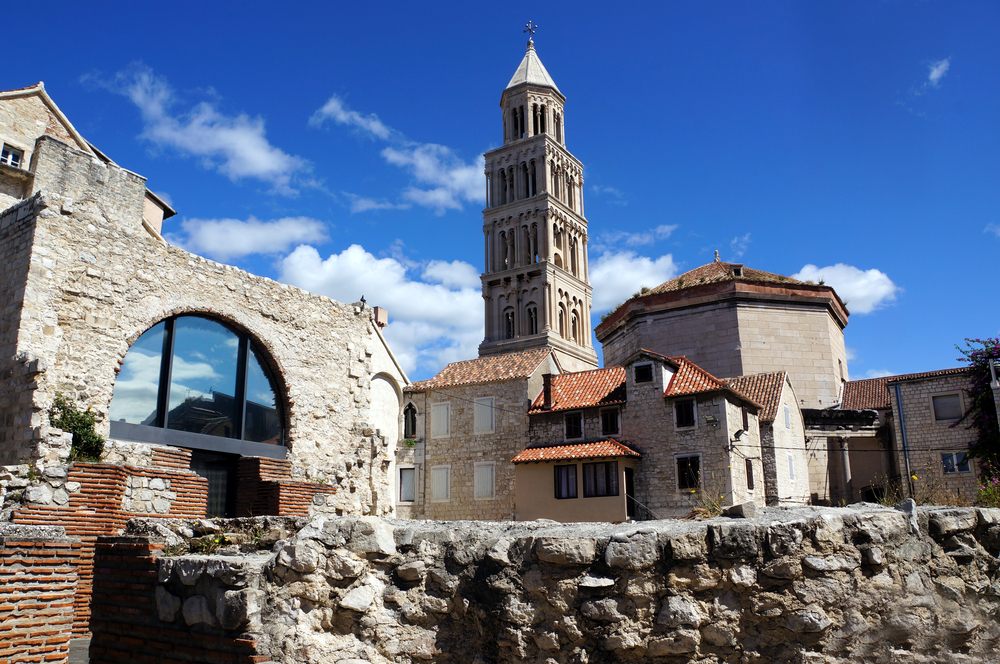 Split, Croatia, photo from Shutterstock
7. Korcula Town, island of Korcula
Have you heard about Marco Polo? Well, then you should know that Korcula (also famous for its Venetian Renaissance architecture) is considered the alleged birthplace of Marco Polo – and provides some tourist attractions. But there is more to this island than this historical connection: visitors will be amazed by what this area has to offer: from vineyards and olive groves to sandy beaches, charming villages, and green forests.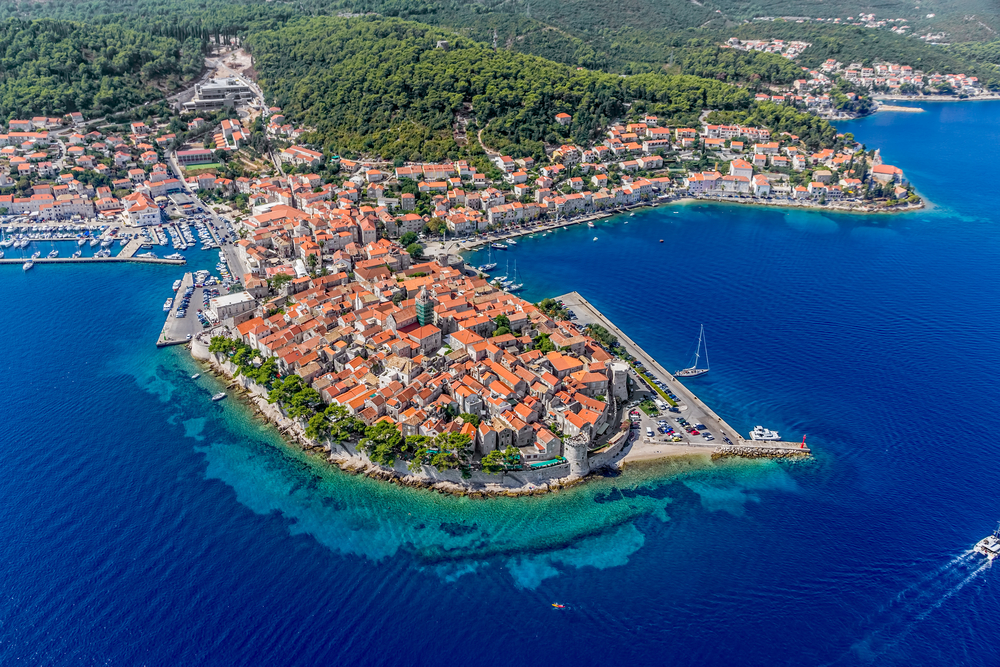 Korcula, Croatia, photo from Shutterstock
8. Krka National Park
Clear water, waterfalls, natural pools and an impresive wildlife – this is what you will find at Krka National Park. This park is located in Central Dalmatia in Croatia and is a protected area. The park offers great places for walks and to relax.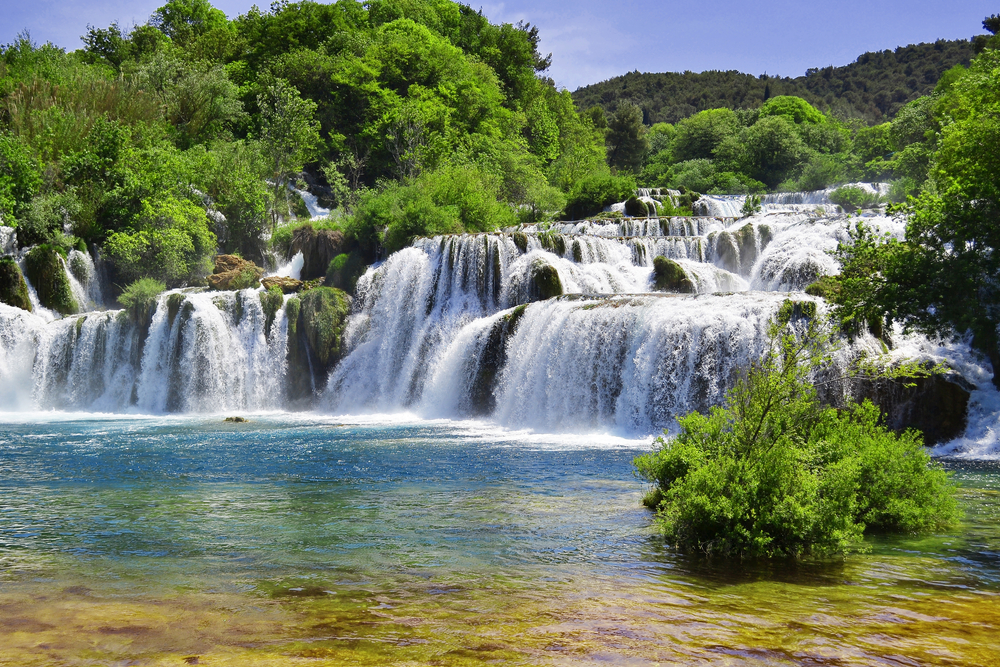 Krka National Park – waterfalls, photo from Shutterstock
9. Elaphiti Islands
Located northwest of Dubrovnik, the Elaphiti Islands are less know by tourists, but, in fact, a great place to truly relax. You can take some cruises to see the islands – keep in mind that only three of the thirteen islands are inhabited.
10. Trsteno
Another lesser known place in Croatia is Trsteno: a village located northwest of Dubrovnik in southern Croatia. You can spend hours in the renaissance gardens you'll find here. Plus, they say a visit to the Arboretum in Trsteno is an unforgettable experience – this includes a Gothic-Renaissance park, an ancient summer residence and nineteenth-century neoromantic park.
Croatia is indeed a country to visit and discover. Have you been in this country? What would you recommend people to do here?