The Frietmuseum – the first and only museum dedicated completely to potato fries, in Bruge
How cool is this?
The official opening of the Frietmuseum took place on Saturday 26th of April and this museum is the first and only museum dedicated to potato fries in the world.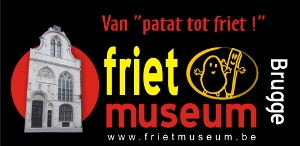 I have to admit that when I came across the official website I had no idea that there is such a museum in the world. I mean, who would have guessed?
Buts it does exist and it's in Bruge, Belgium!
Why in Belgium. Well, we have to remember that the Belgian potato fry is certainly the product that is the most characteristic of Belgian culinary expertise, along with the Belgian chocolate. Actually there was a guest post here on blog on specific Belgian foods – read it here.
While browsing the official site //www.frietmuseum.be/en/ I noticed that there are a number of interesting things that make this museum worth a visit.
First of all I see that The Frietmuseum is made up of 3 parts: the first section explains the history of the potato, next comes the history of the fries and at the end the possibility to sample them. Each section contains very interesting info on potatoes, fries – evolution, cultivation, dishes, sauces etc.
Moreover there are special activities for kids – I know how kids love to learn in interesting ways so I think this is a good thing.
This educational museum is housed in the Saaihalle, one of the most beautiful buildings in Bruges, thus another reason to visit the museum. As to opening hours and costs, we can find them also from the website:
Opening hours:
Open every day from 10 am to 5 pm
On demand, we can open after hours for groups, specialist visits and team work
Closing dates:
Closed on 24th, 25th and 31st December, 1st January and 10 th to 21 st January 2011.
Rates:
6 €: adults
5 €: groups (of 15 people or more, reservation required), students, 65+
4 €: children from 6 to 12 years.
OK, I'm admitting. I'm curious and I'd like to visit someday this museum. I'll get back to you then with the details of my experience 😉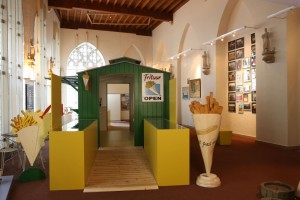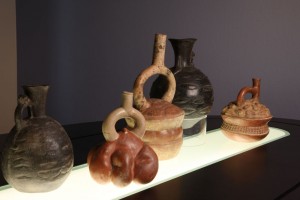 photos source