My love-hate relationship with the Mona Lisa at the Louvre Museum
As much as I like to travel and discover places and cities beyond the most famous recommendations for tourists, I do like to see some of the very well known places, museums, etc. So yes, while in Paris, I really wanted to visit the Louvre Museum – and I managed to do so in a Thursday, with my husband. One of the reasons I wanted to get there was to see the famous Mona Lisa painting by Leonardo da Vinci.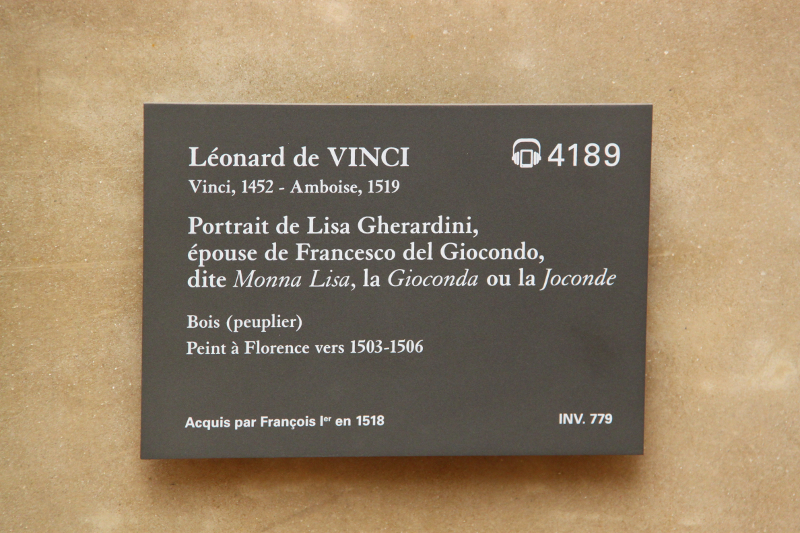 As I'm sure you already know, Mona Lisa is in fact a portrait of Lisa Gherardini, wife of Francesco del Giocondo – that is why Mona Lisa is also known as Gioconda. It is not a huge portrait – you'll find many more really impressive paintings in terms of size at the Louvre – and in many other museums around the globe. But the numerous studies that failed to agree on a single conclusion, the books, movies and all the uncertainty surrounding this painting that makes it special.
One thing it is clear: I really wished to see the portrait up close. So as we were in the Italian paintings section at the Louvre Museum and signs were telling us we were getting closer and closer, the excitement grew.
And finally here it was: a room with several paintings and, in the middle, Mona Lisa.
And so it started my love-hate relationship with the Mona Lisa. Let me tell you why.
Although it was Thursday, you can imagine the museum wasn't empty. So yes, there were visitors. OK, I have to confess that it wasn't really crowdy – but around Mona Lisa there was a crowd. A significant number of people were standing in front of the painting, and if you expected them to leave, you noticed that others were taking their places.
What I didn't like very much
The crowd – while other masterpieces in the museum can be admired at some point without a crowd nearby, I don't think it is a moment when Mona Lisa doesn't "have visitors".
The glass window – yes, I understand very well the need to protect this lovely painting, but that glass window isn't great for taking photos, nor is the crowd for that matter. True, we had a filter that helped us take photos without reflections, but still it wasn't a photo of the painting, but that of a painting seen through glass…
Actually, the perfect photo of the Mona Lisa we took was… on the postcards for our friends, fridge magnet and book sign for me… and yes, this was disappointing for me.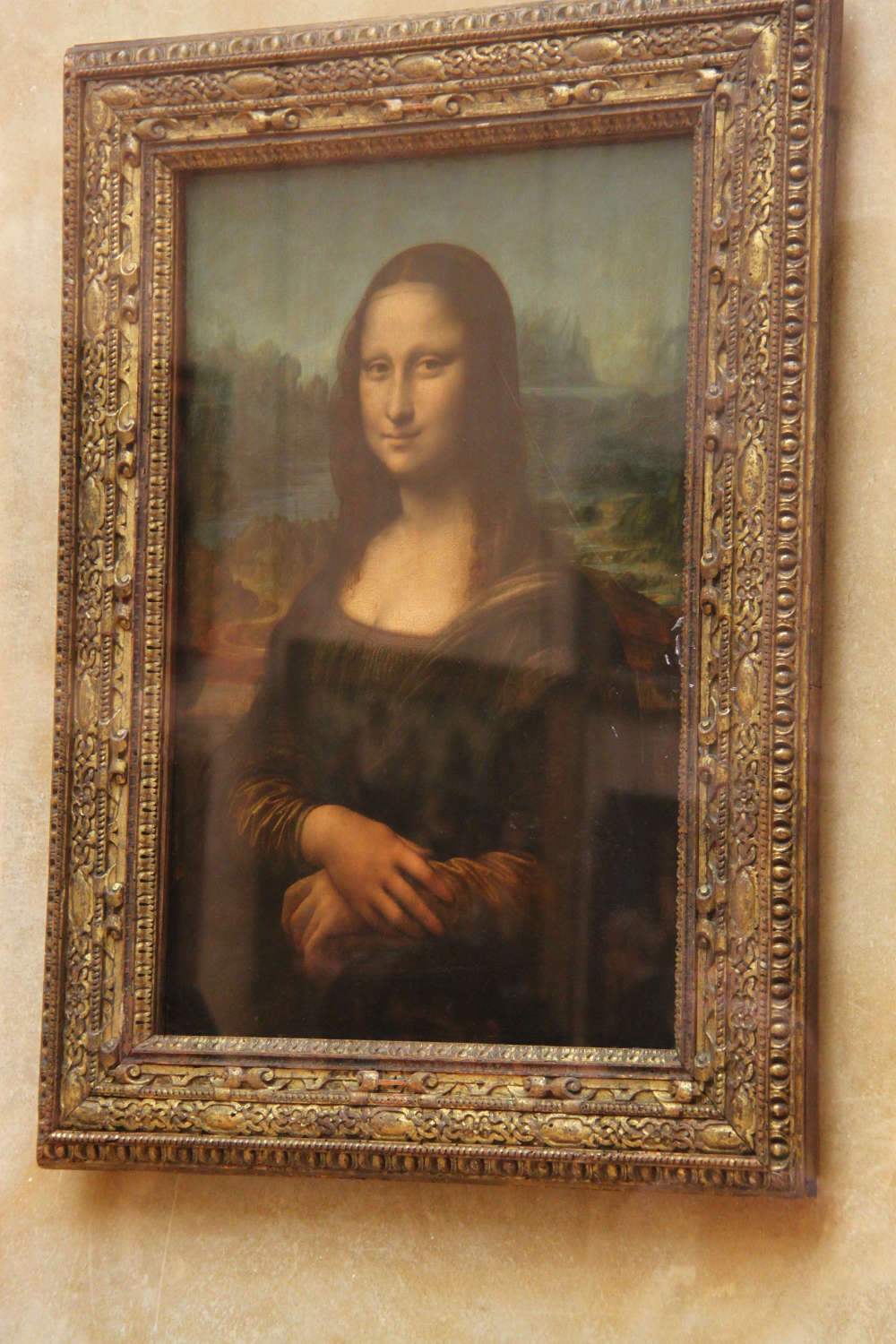 The distance – again, I understand the security reasons, but that doesn't mean I like the experience. There was a guard there too – no problem with that – but the half or one meter distance (I don't know exactly which was it) wasn't a pleasant surprise (especially since most of the others masterpieces were more accessible.
I had a moment in front of the Mona Lisa. Sort of in front, as it was more in the left of the Mona Lisa… We started in the back, as everyone else, then slowly ended up face to face with the painting. Well, sort of. The glass, the distance and all the people next to us trying to take a photo – of the painting or with the painting – everyone's exclamations and reactions made me feel like actually I DIDN'T had MY moment with the Mona Lisa.
I repeat: I understand all the security measures, heck, I'd probably take them too – and then some – if I was to guard that painting – and I am happy that I saw the painting, even if in a rather mediate way. I know not everyone is like me – without a single thought to steal it or to do something to damage it.
And yes, if in Paris and at the Louvre again, I would go to see it once more (in fact, on our way back – as there was a closed passage and we had to go back the corridor to go in other parts of the museum – I stopped for a moment at the entrance in the room, actually looking at the painting – from distance – again.
This post is not about the portrait value as a piece of art. I know some think there is nothing special about this portrait and that it is only marketing and a big undeserved fuss. I like it, I admit. I wanted to see it and I loved what I saw, just that I hated the distance (even if I understand the reasons behind it).
Save