An unusual trip to Vienna
Vienna's architecture, parks and squares will undoubtedly leave you breathless. Almost every visitor to the city has seen the former Imperial residence of the Schönbrunn Palace, known for its zoo, and been to the Prater amusement park. If you have had enough of palaces and squares filled with cafés, then do not hesitate to explore the other side of Vienna, where not all art is real and not all museums are dedicated to its glorious history.
Those visitors who want to discover another side of the city might want to travel off the beaten path and visit Vienna in order to see its most peculiar attractions: the city even has its own Esperanto Museum, an ideal destination for those tired of the Natural History Museum, and an Imperial Butterfly Park for those who have already enjoyed a stroll around one of the city's baroque gardens. What are you waiting for?
Visit a very special Art Museum
Art museums are usually filled with paintings created by famous painters from all over the world. The Fälschermuseum is not your typical art museum: it is a museum dedicated to Fake Art. You will be able to see exquisite forgeries, almost identical copies and plenty of replicas of paintings by Matisse or Rembrandt that were really painted by forgers.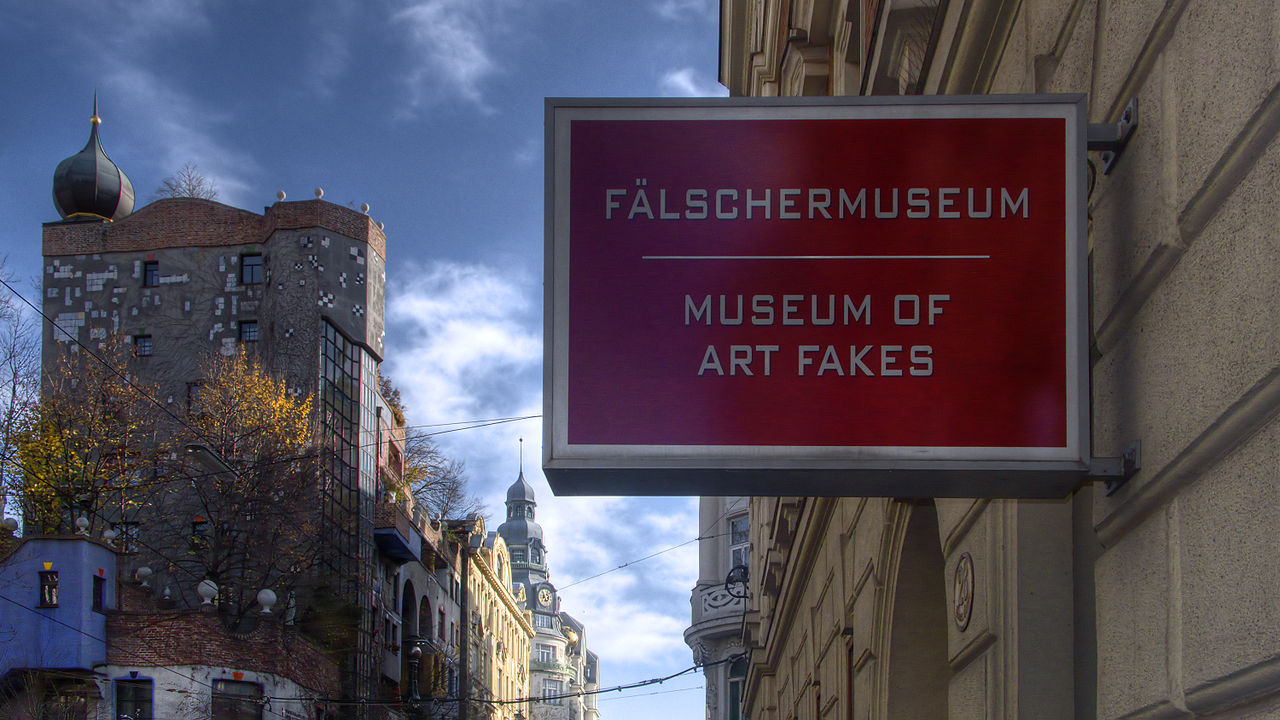 public domain photo from Wikipedia
Tour the Criminal Museum
Vienna has its fair share of museums, from the Albertina Museum and Art History Museum to the Belvedere and Leopold Museums. The most terrorific museum in the city is often not included in the list of must-sees: the Kriminalmuseum is not for those prone to fainting. Housed in the Seifensiederhaus, one of the oldest in the city, the museum has a collection of torture devices from the Middle Ages, skulls that belonged to murderers and macabre police investigations. Other dark museums in the city include the Undertakers' Museum and the Pathological Anatomy Museum located in the Narrenturm tower, a place which used to be a mental asylum.
Enter the Chamber of Wonders
Those visitors who have already visited the Imperial Treasury located at the Hofburg Palace might want to visit the less known Kunstkammer. The chamber contains more than two thousand wonders and antique pieces of art, most of which used to belong to diverse royal families. Some of these exhibits have been stolen- a golden salt cellar worth more than 60 million dollars was recently found in a forest after missing for several years. Visitors will be able to see a clock in the shape of a ship, a narwhal tusk that was said to be a unicorn horn at the time, carved ivory boxes, a variety of cut stones, an automaton ship, clocks hidden in statues, handmade quadrants and many other marvels that set this museum apart.
Explore the city on foot
If you have already been to Vienna, then you are probably familiar with Stephansdom, the large city cathedral, and its catacombs, worth visiting at least one. A couple of streets away you will find another monument to the city's dark history, the Vienna Pestsaule, a baroque column commemorating the end of the Great Plague in the city. There are plenty of guided tours that take you off the beaten path: there are guided walks around ancient courtyards where the locals used to meet years ago, night walks that take you around lit façades and even spooky tours around the city's haunted buildings.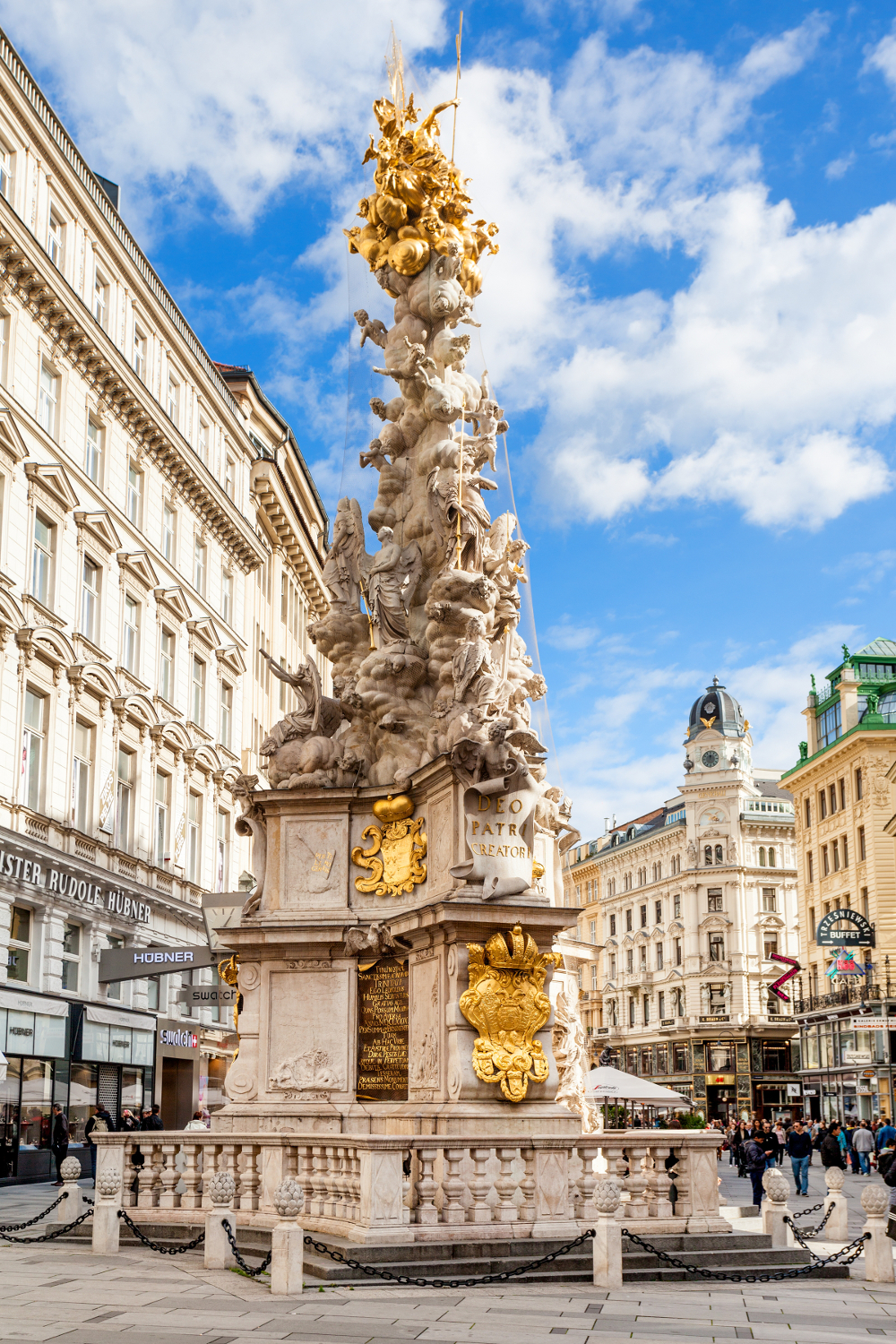 Memorial Plague column (Pestsaule), Vienna, photo by vvoe / Shutterstock
Take a day trip to a Nuclear Power Plant
There are many day trip options from Vienna. Bratislava is a mere 56 km away, and Salzburg is two and a half hours away by train. If you want an even more memorable destination, then head 50 km north to the Zwentendorf Nuclear Power Plant, a nuclear power station that was built but never used. This monolithic building is a must see for those who enjoy industrial architecture and those who want to know more about the anti-nuclear movement in Austria.