Lanzarote – something for everyone
When you're planning a holiday, you invariably find that there are a number of divergent interests to cater for. Dad wants to play golf, mom wants to go for a spa pampering in luxurious surroundings. The kids want lots of adventure and excitement while the young adults want parties, clubs and extreme sports. Does it sound as if choosing a destination may be difficult? Not if you choose Lanzarote!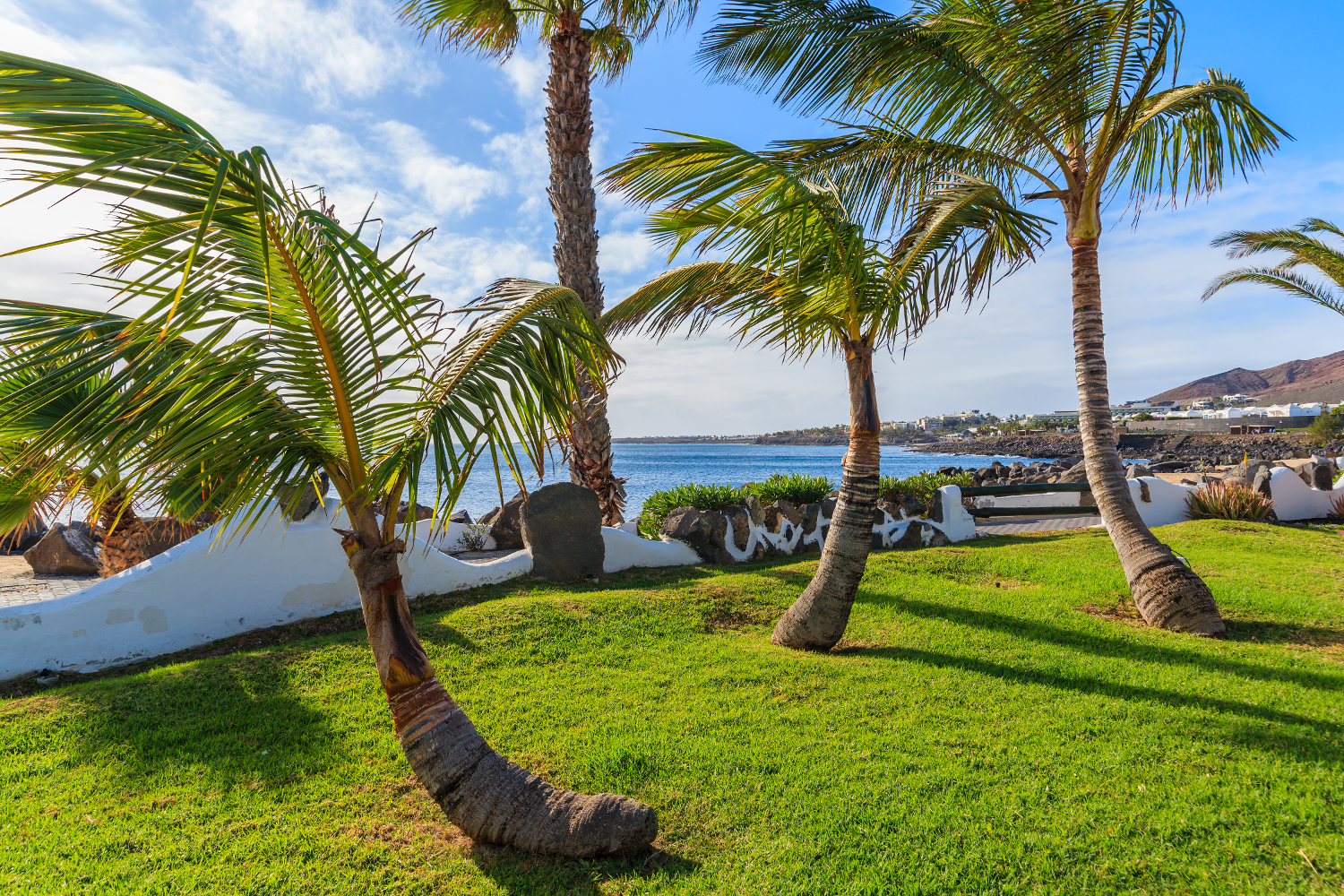 Palm trees on coast of Lanzarote, photo from Shutterstock
Unique Canary Islands destination
Let's get an overview of Lanzarote. This Spanish Canary Island offers some unique landscapes that form the ideal setting for any of your family's favourite activities. It's best known for its palm-fringed beaches and coves and fine hotels like the Lanzarote Princess that offer all-inclusive facilities, but the dramatic interior of this volcanic island should not be overlooked. Magnificent, stark landscapes dotted with crazy rock formations offer brilliant photo opportunities for the keen photographer and holiday happy-snapper alike. The climate is dry and warm all year round – no concerns about your holiday getting rained out thanks to the desert climate.
Dad's golf course etc.
Now for those activities, and yes, dad's golf course features. It's called Costa Teguise and it offers him 18 holes of golfing challenges that may well keep him coming back for more. There's no need to worry, though. If you're staying at the Princess, mom has her spa as well as lovely sandy beaches where she can work on her tan.
The best hotels offer facilities for the kids, but if you can bestir yourself, you might find yourself joining the fun at spots like spectacular, ultra-modern Aqualava Water Park. An aquarium visit is always fun for the family too, and once again, Lanzarote delivers the goods.
But will the young adults in the part be languishing? Definitely not! They can get all the excitement they're looking for with activities like Karting, Parascending and Trekking. In the evenings, they'll either hit the nightlife at the tourist hotels, or visit Playa del Carmen where bars and nightclubs abound.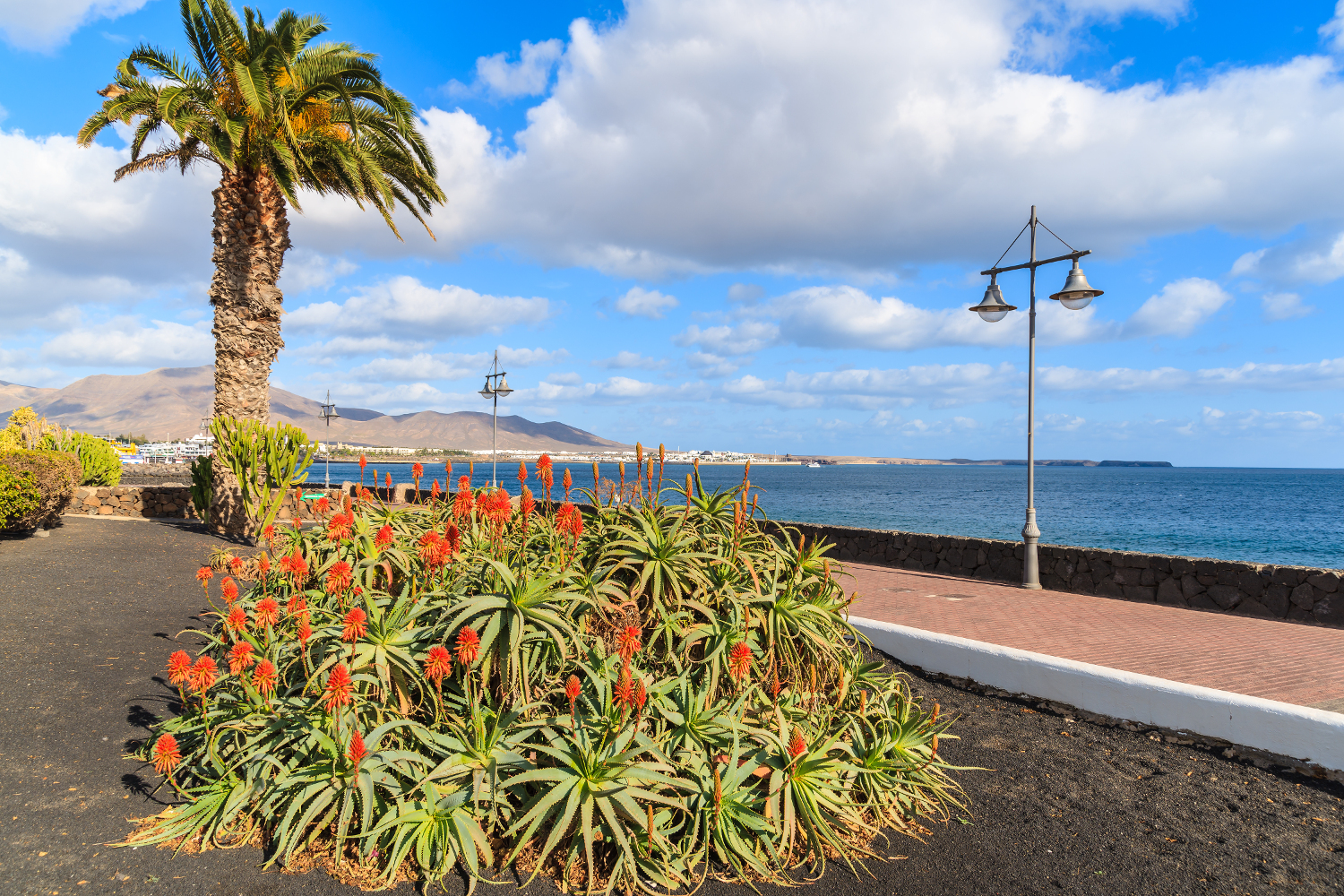 Tropical flowers in Playa Blanca, Lanzarote, photo from Shutterstock
Tip: plan ahead
There is absolutely no way you're going to be able to take in all the activities during a typical two or three week break. You also don't want to find yourself tied to a demanding itinerary that leaves you exhausted and in need of a second holiday just to recover! Decided on a few activities that you really don't want to miss and forget about the rest. You can always visit Lanzarote again if you feel like you missed out!