The good and the bad of a one-day trip
We all like to travel. Actually, we all NEED a vacation once in a while – and there are studies that reveal how traveling is good for us.
Taking a short vacation is a great way to unwind, to take a break from all the daily stress and routine. It's a way to recharge our batteries. And we all need that from time to time. Changing the scenery gives us all a chance to forget about our problems and just focus on relaxing.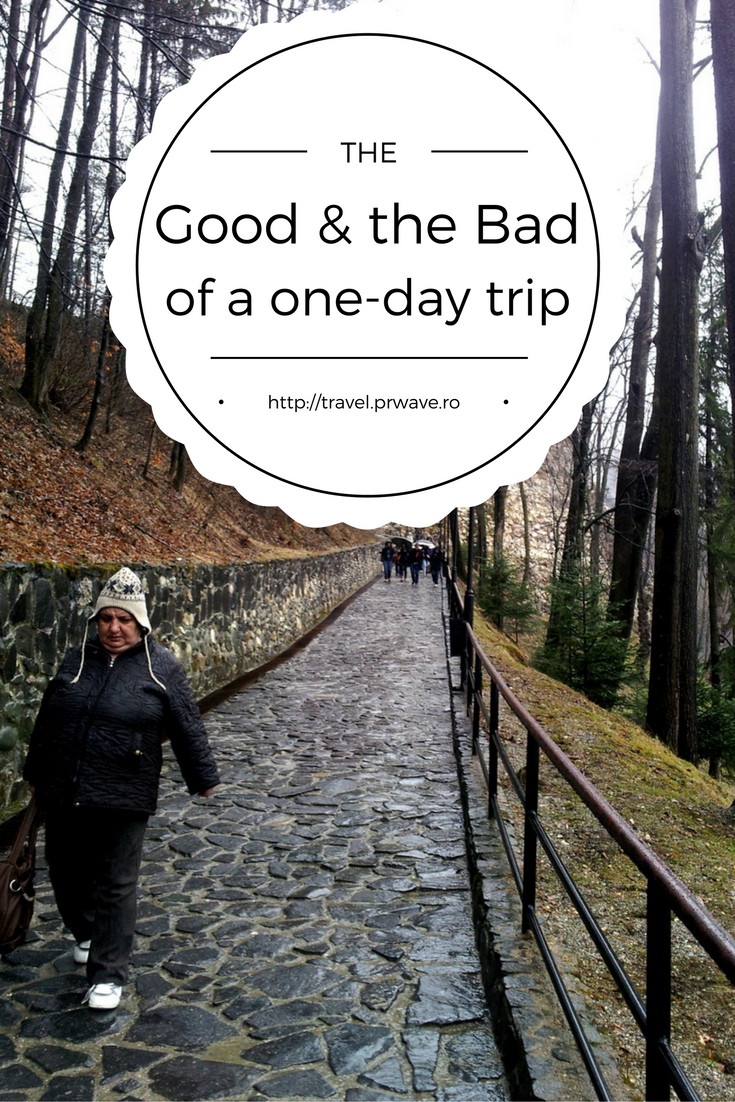 But there are multiple… short trips: there is a one-day trip, the 2-days citybreak, and a trip of 3-4 days. Still short.
Also, there are one-day trips (or short trips) taken near a place you are visiting – so one-day trips as part of a longer trip. Those are totally worth it, but they are not the focus of this article. I'm referring to stand-alone day trips, and having only 1, maximum 2 one-day trips per year as a vacation.
Now, before seeing the pluses and minuses of one-day trips, I want to emphasize that this article presents the matter from the perspective of a person who doesn't travel a lot, but that of a person who may spend YEARS WITHOUT leaving their home.
As surprising as it may sound for some, this was my case for a few years. Yes, again, despite the numerous people saying how easy it is to travel, I can go on for hours proving that it is not always the case.
But I'll focus today on the one-day trips taken by people who love to travel but can't afford vacations/trips for several years in a row.
At the first glance, you'd say that such a trip – no matter how short, it is truly a not-to-miss opportunity. And I'll confirm. It is, from several points of view, a great chance, but it also has its downsides. Let's see them all.
You get to see something new
Taking a short break gives us the opportunity to go somewhere we've never been before.
It's a chance to meet new people and to discover new places. We can also revisit a place we like.
Even if only for a day, we can take a break and go somewhere we love to go.
For instance I recently went to the Black Sea. It's a place I love. It was a one-day trip, but I loved seeing the Black Sea again.
You recharge your batteries
Taking a short trip is actually a great way to boost our energy. And we all need all the energy we can get for our daily jobs.
You put work/learning aside and do something fun
You can take a hike – for instance drive one hour to the mountains, then hike for 2-3 – then go back home. That's a great way to spend a weekend day :). Or go visit a museum you like.
You can visit an attraction you wanted to see
If part of a longer trip, a one-day trip is an excellent occasion to see something you want – in a short time. Many cities have amazing attractions near them, for instance, and they are perfect destinations for a one-day trip, especially when you don't know when you'll be in the area.
As you can see, there are several benefits of taking a short trip. But there are also some downsides of this type of travel.
Nothing has only good parts. And that's especially when such really short trips are the ONLY traveling you get to do. And especially when it's only one or two such trips per year. Listed below are the downsides of a one-day trip from this perspective!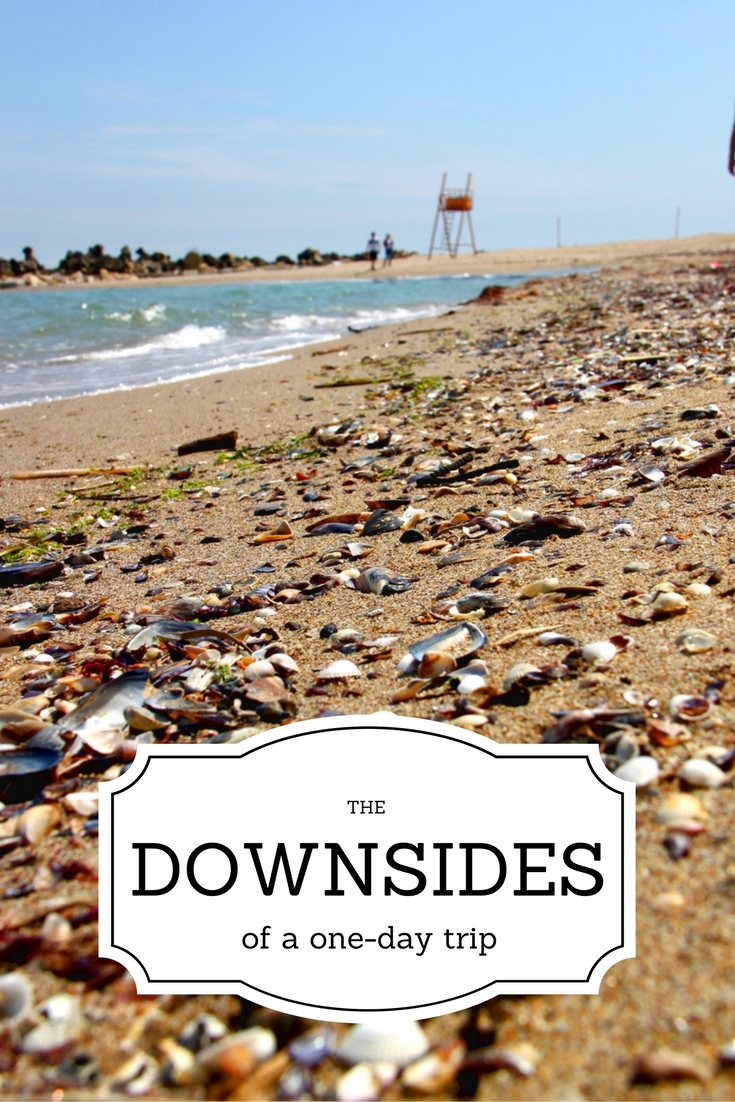 You don't see that much
In a one-day trip you don't actually get the chance to truly explore place or a city. You see things on the run even more so if it takes a lot of time to get to the given place.
Going back to the Black Sea example, I didn't get a lot of time on the beach, nor did I get the chance to go to several beach resorts, attractions, or cities that I wanted to visit there. It takes about 3 hours to get from Bucharest to the Black Sea. So I had to get up early in the morning to be able to go to the beach and to be there around 10 o'clock.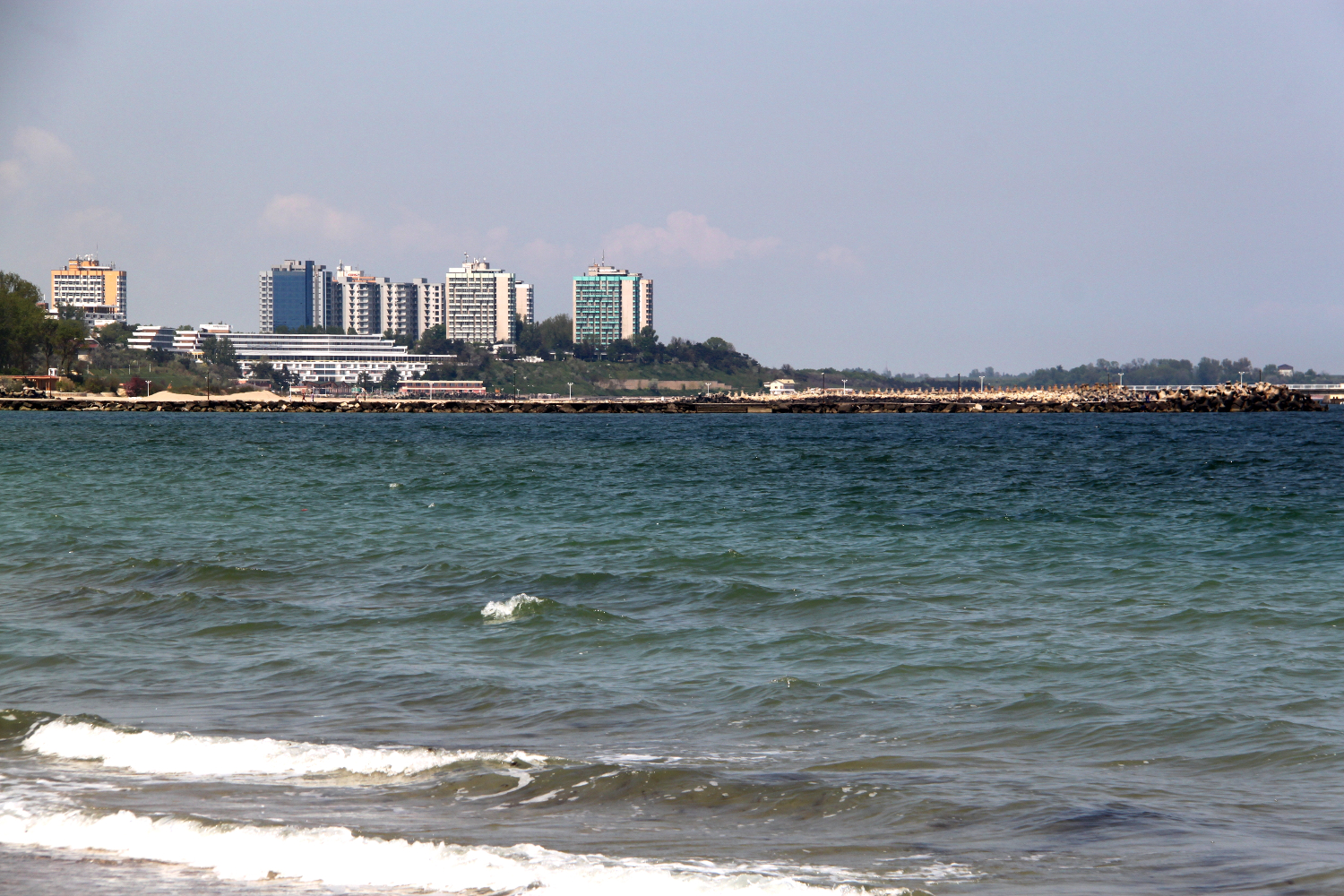 You don't have time to do everything you like
As you can easily imagine we only had about an hour or so on the beach.
After that the sun is too powerful and it is recommended to not expose yourself directly to it. So, even though we enjoyed our time here, we didn't manage to everything we wanted to. The child and the dog wanted more time on the beach as much as we did.
But it was simply not possible.
You do everything on the rush
In all fairness we were able to visit two cities and meet some friends. And that's a lot for a short trip at the beach. But everything was on the rush.
A short visit to the beach, a short conversation with our friends – not too much time to catch up.
Yes, in a way, it was better than nothing, but it was not as much as we would have wanted.
As a travel tip for a one-day trip, you have a better chance of visiting the place thoroughly if you choose a location with a small attraction or simpler things to do. For instance we took a trip to the Bran Castle last year. It was also a one-day trip, we also had to get up early in the morning, but we did get the chance to visit the entire castle and its beautiful garden. We had no time to see the area, nor to stop on the road and admire the landscape, but we managed to see the castle and its garden.
You get tired from the drive or the travel
If you are traveling by car or by train, you have to get up early in the morning. True, you don't drive a train on an airplane, you only drive the car.
But that can be exhausting especially when you know you have to do the same drive that way back. If you don't manage to be well rested and the drive is long, then you will be very tired and the driver won't even be able to truly enjoy the trip.
So in the end you might spend 6 hours driving for 1-2 hours of relaxation – like in our case with the seaside trip.
Is it worth it?
I'd say it depends.
Of course it's always easier when you drive for an hour or so.
You have the rest of the day to visit a place and indeed you relax.
Unfortunately not all attractions or places we'd like to visit are close to us.
Plus, you might get depressed. After the trip. And really bad. Because it was short, exhausting, and, in the end, you didn't really relax. You didn't do all you wanted to do, see all you wanted to see. Everything was on the rush. You had a break. But it came with huge costs (not only financial).
As a conclusion, one-day trips are perfect when 1 or 2 such trips are NOT the only vacation time you have. Also, they are perfect for visiting a place/an attraction, near the place you are spending your vacation (so on longer trips). They are also great when you go to smaller places and you OFTEN manage to take such trips. They are not great when they represent the only way you travel and when they are not numerous (aka only 1 / year). And trust me, I speak from experience.
Tips for taking the best one-day trip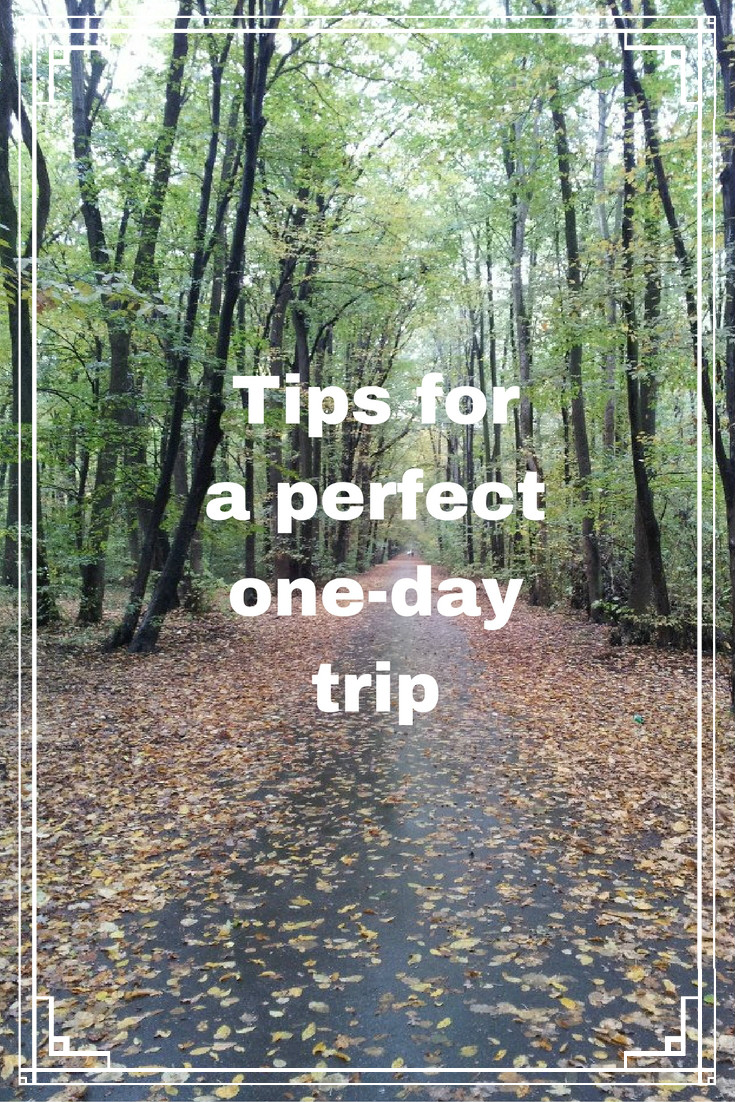 Like I said, there are some really good sizes if these one-day trips – especially as part of a longer trip. So here are some tips to help you make the best of your trips.
take several such trips per year
go away for (at least one day of) the weekend somewhere
discover cities next to you go to the mountains whenever you can
try to find places that are easy to get to and close to you
rest well before you take the one-day trip. In this way you won't get tired and you'll be able to enjoy your small break
plan in advance, especially if a one-day trip is part of a longer trip – so that you can make the most of it
choose places that are easy to visit – that can be visited in one day.
If you take such one day trips often they will help you unwind and they will provide the relaxation you need while also giving you the chance to discover new places and meet new people or going back to places you love.
Taking such a short trip only once a year will not help you will actually depress you. You realize there are so many things to see and you do and you cannot
discover them.
Enjoy each and every moment of your trip. No matter how short of a trip is a trip, think of it as an escape opportunity and just enjoy it. Set your mind to live in the moment. You won't regret it!
So as a conclusion, a one-day trip is a great option to to travel in between vacations or longer travels, or to see a place near the one that you are visiting in a longer trip.
It's an opportunity to discover places, but make sure that this is not the only travel you do.
don't try to do too much on a one-day trip. Set a small objective. For instance you won't be able to discover a huge city in one day, especially if it is a city with several landmarks (or you can do it, but only on the rush and seeing only part of it), but you can get a glimpse of it and that's that matters.You can visit the castle or a park or something else and that it's also a great experience, plus the entire family will be happy – if you have children.
So take as many one day trips as possible along the year.
focus on the things you can do not on those you missed
go somewhere close so that's the road won't get you tired and you still have time to
discover the place you are visiting
enjoy every second of your trip
And remember: there is NO universal truth. Just travel and do as you feel and as it pleases you. For me, these trips are great ONLY as part of a longer trip or ONLY if I have longer trips in that years as well, and only if I can take several such one-day trips per year. But this is only me – and different people can have different preferences.
The most important thing is to ENJOY your every moment of your EVERY TRIP, no matter how long or short!