The city of Valencia, one of the largest cities in Spain, is located on the Mediterranean coast. This city has many museums and historic squares.
Explore the city's plazas
This city has many historical squares. Near the city's Old Quarter visitors will find the Almoina square, known for its ancient Roman ruins. Many of the ancient ruins can be seen in the Almoina Museum.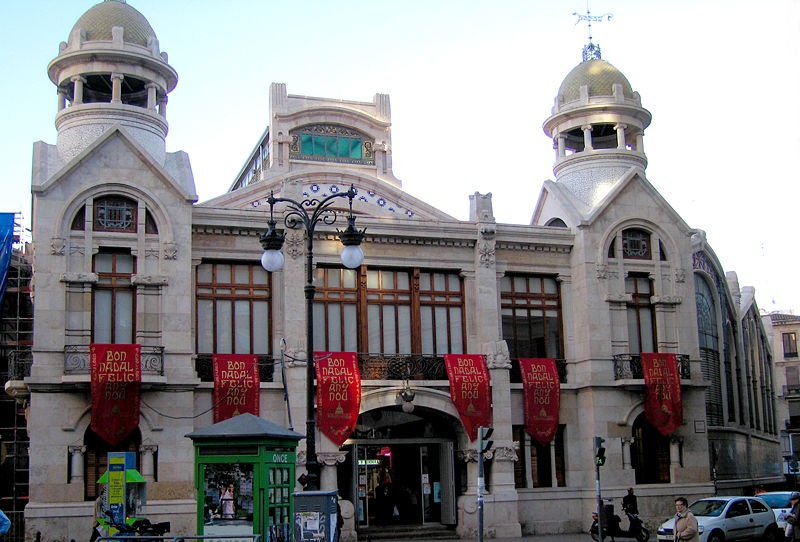 In the central El Carmen neighbourhood there are many ancient buildings, including the city's cathedral. Visitors will be able to climb up one of the cathedral's towers, which has an observation deck with views towards the city.
Another historical landmark, located in the Old Quarter, is the La Lonja building. This Gothic building which used to be the silk market stands next to the city's Market Square, a large market that sells colourful fruit, fresh vegetables and other local products.
Enjoy the city's beaches
The urban beaches in Valencia are sandy beaches with a promenade. The main beaches are Las Arenas beach and the Malvarrosa beach. The beach promenade is filled with chiringuitos, small seaside restaurants where visitors will be able to enjoy authentic Valencian food, including paella. A short distance away from the city visitors will find many beach towns and seaside resorts that offer water sports.
Visit the City of Arts and Sciences
The city of Arts and Sciences has several convention centers and museums. The Palace of the Arts is a large convention center where exhibitions are organized. Next to the palace is the Prince Philip Museum of Science.
The Oceanographic is one of the main buildings of this white complex. This large aquarium has more than 45,000 fish, including belugas, rays, sea lions and whales. The aquarium consists of nine underwater towers, and each tower is one habitat. Visitors will be able to see fish and other creatures from the Arctic, the Antarctic, the Mediterranean and the tropical seas. In the mangrove area there are more than 80 species of plants.
Take a trip to the Bioparc
The Bioparc is a large zoo. This zoo has several areas and each area is dedicated to a habitat. Visitors will be able to explore the habitats. There are many animals, including buffaloes, gorillas and leopards.
Walk around the museums
There are many art and history museums in this Mediterranean city. The Fine Arts Museum has a large collection of paintings by local and international painters. In the IVAM museums there are several art galleries. Near the city center visitors will find the Museum of Prehistory and Valencian Cultures.