The Code of Hammurabi at the Louvre Museum in Paris
I learned about it in school. I read about it in various books and, being in Paris, I had the chance to see it up close. The Code of Hammurabi is one of the exhibits at the Louvre Museum – one of the objects highlighted on maps.
The code is indeed special as it is one of the oldest deciphered writings of significant length in the world. It was enacted by the sixth Babylonian king – Hammurabi – and goes back to the 18th century BC. The code is a work of art, history and literature, and also a legal compendium of Antiquity (the most comprehensive one in fact).
click on each photo for a larger size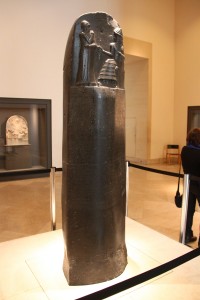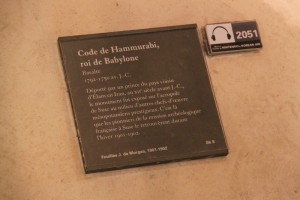 The text on this stela (that measures 25 high and 70 centimeters wide and approximately 47 centimeters thick at the bottom) has almost three hundred laws and legal decisions governing daily life in the kingdom of Babylon written on it. These laws cover various aspects, from the liability of a builder for a house that collapses for instance to matters of contracts and to aspects of family relationships (divorcing, cheating etc.)
I am truly recommending you to read the text displayed at the museum with explanations and examples of laws! I won't tell you why, just that it is really worth it!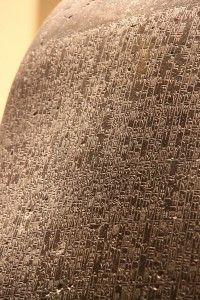 You have more information – including audio version – on the Louvre's website, and you find a shorter presentation of the code of Hammurabi on the same site, here.
Also, keep in mind that The Louvre Museum has the original – inscribed in the Akkadian language, while exact replicas can be found in several places according to Wikipedia: in the Oriental Institute at the University of Chicago, the library of the Theological University of the Reformed Churches (Dutch: Theologische Universiteit Kampen voor de Gereformeerde Kerken) in The Netherlands, the Pergamon Museum of Berlin and the National Museum of Iran in Tehran.