Mykonos – the jewel of Greece
Mykonos is a small Aegean island with total land coverage of 85 square kilometers. It belongs to the Cycladic island complex, which includes a lot of small, beautiful islands where thousands of tourists enjoy their summer vacations.
The last few decades, Mykonos has become a favorite destination for rich and famous. A tremendous explosion of its touristic infrastructure, aiming to satisfy the most demanding guests, has turned Mykonos into a real jewel of Greece.
The reason Mykonos has become a cosmopolitan holiday island is that it offers everything important for a pleasant stay: Luxury, beautiful landscapes and lots of entertainment. And, of course, the wonderful Greek summer weather, the well-known Greek hospitality and the crystal clear sea.
Luxury facilities
Only very few places in Europe can compete Mykonos in terms of luxury. The island is often compared to Ibiza, Spain and many celebrities visit Mykonos every year.
Luxury can be found everywhere in Mykonos. Fine dining restaurants offer a glamorous environment and unique gourmet dishes to their guests. Luxury Villas and five star hotels offer an elegant accommodation suitable for kings. Transportation options include luxury yachts, limousines and helicopters, to ensure VIPs comfort and privacy while they explore the island's beauties. Beach bars and night clubs offer VIP areas for their special guests and expensive champagne flows endlessly during the crazy parties.
Stunning landscapes (beaches/Little Venice/Mykonos town)
Mykonos offers a lot of breathtaking landscapes which together with the beautiful Cycladic sunsets will be the perfect environment for your special moments. Some of the best landscapes in Mykonos can be found at:
The beaches. They are usually long sandy strips of land next to the turquoise waters. Mykonos has around 30 beaches, some of them organized and some of them virgin. Tourists usually prefer the southern and western beaches as they are protected from the strong winds that sometimes blow on the island. The most famous beaches of Mykonos are Paraga, Psarou, Paradise and Super Paradise, all located at the southern coastline of the island.
Little Venice. A postcard-like neighborhood on Chora's seaside with a special architecture that brings in mind Venice of Italy. The area has a lot of bars and cafes where you can sit and watch the spectacular sunsets.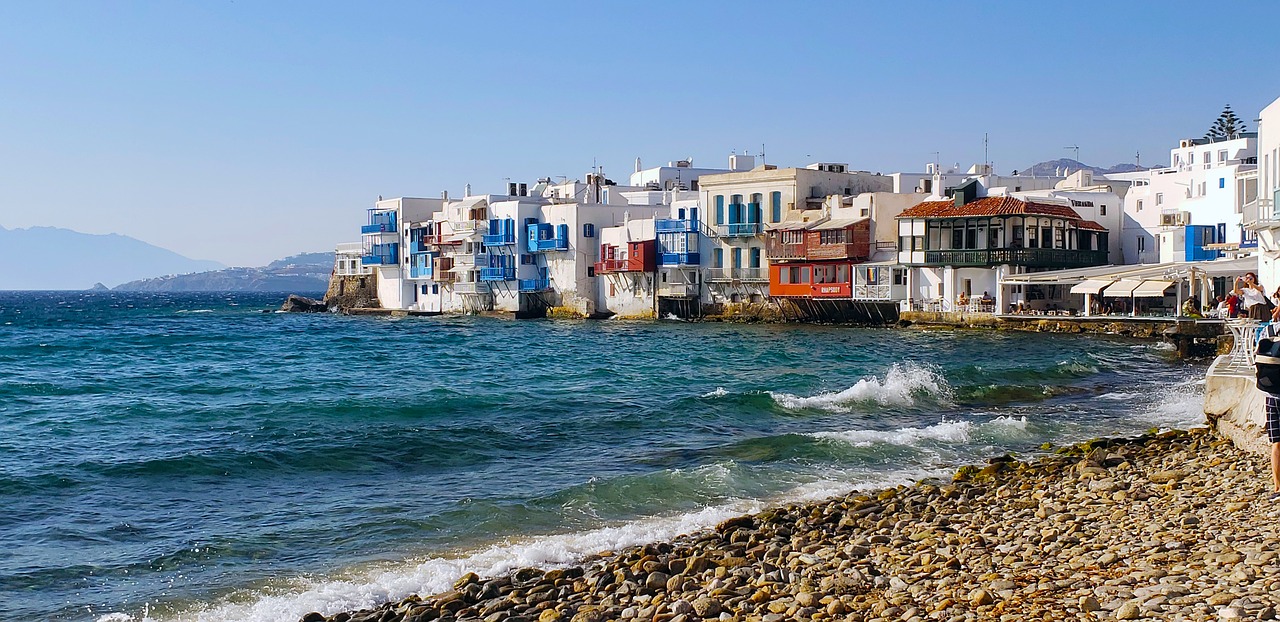 Mykonos Town or Chora. The main town of the island offers a lot of picturesque landscapes. Among them you will see the imposing Windmills, the Old Port area with the traditional Cycladic houses, the Castles and Paraportiani Church with the one-of-a-kind architecture.
Luxury accommodation (Hotels/Villas)
There are two kinds of luxury accommodation in Mykonos, five star hotels and Mykonos Villas. Each one has different things to offer and can cover different needs of their guests.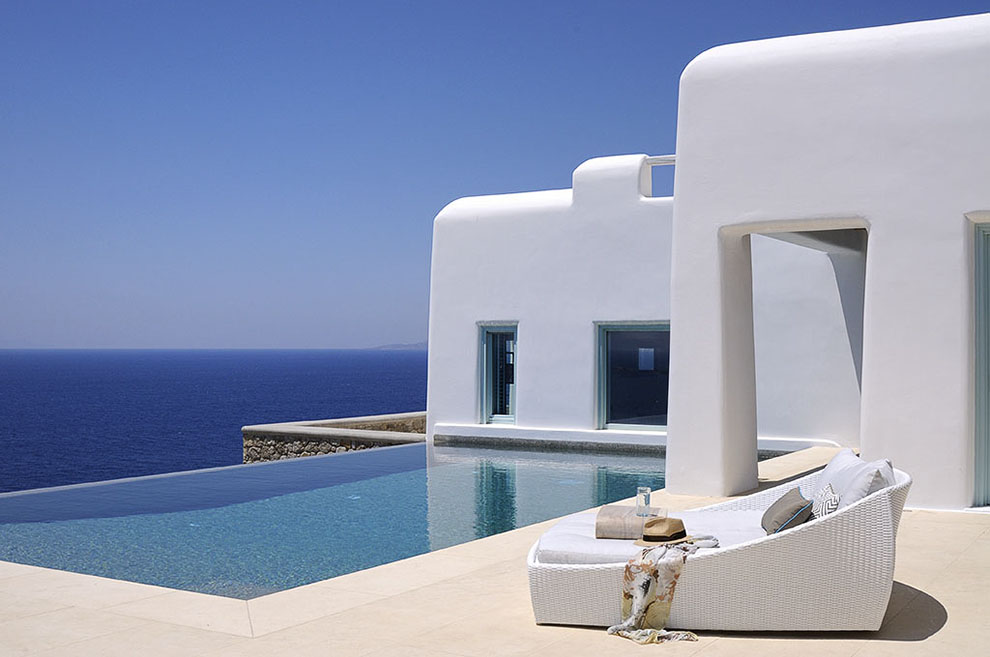 Five star hotels usually include in their facilities and services everything needed for a luxurious and relaxing vacation. They usually have their own spa, restaurants, bars and shops so that their guests don't have to spend time searching around where to eat, drink or go shopping. Their experienced staff is always there to hear and fulfill your wishes.
Villas in Mykonos often look like small palaces with their private gardens, private swimming pools and spacious areas decorated with and elegant style. Mykonos Luxury Villas are perfect for guests that want privacy on their vacations.
Entertainment
Mykonos nightlife is busy and can sometimes become exhausting. One of the things that made Mykonos famous to the world is the wild parties that can be found almost everywhere and almost any time of the day or night.
The southern party beaches offer a great relaxing atmosphere throughout the day and become huge night clubs during the night. Thousands of guests dance, drink and have fun on the sand, at the tables or the dancing floors of the famous beach clubs nearby.
The island has a big number of restaurants in different styles. Fine dining restaurants, local taverns and special cuisine restaurants can all be found on the island.
Mykonos Town is the center of the island's nightlife with a lot of bars, clubs and cafes. For your daily entertainment you can visit a spa, spend the day on a lounge beach, spend some time with water sports or explore Mykonos beauties with a luxury yacht or a jeep.
Image source 1