5 Abandoned Curiosities in San Francisco
San Francisco is famous for the Golden Gate Bridge, Golden Gate Park, numerous interesting museums, Golden Gate National Recreation Area, and many other popular attraction. But there some abandoned sites in San Francisco that could easily make their way into your San Francisco travel itinerary. Carol Guttery from Wayfaring Views presents you 5 abandoned curiosities in San Francisco, with tips and interesting details, all perfect for our Curiosities from across the globe section.

San Francisco is a lively city of 850,000 people and it seems that every square inch is filled with cafes, shops and high tech housing. But there is a curiously empty side of San Francisco that's worth exploring.
These five abandoned sites in and around SF will show you a side of the city's history that you can't get from well-lit tourist sites.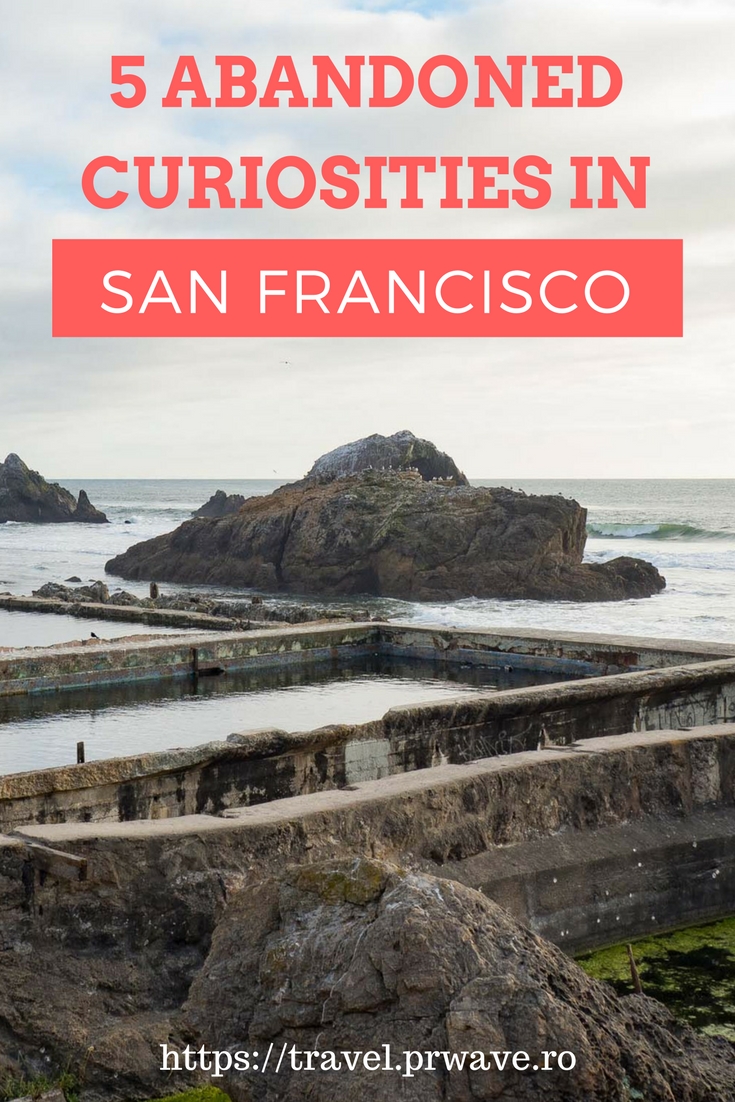 Angel Island
Angel Island is located in the middle of the bay, just north of Alcatraz. It's now a state park, but its past is layered with military history. It was a military post during the civil war, an immigration station, a WWII Japanese internment camp and cold war missile site. Most of the structures related to these military endeavors are abandoned. But the park itself is open for business. In addition to the military sites, you can hike nature trails and get 360' views of the San Francisco bay.
Tip for visiting: Take the ferry from pier 39 and rent bikes on site for a self-guided tour. Bring a lunch and plan to spend the better part of a day exploring the island. Check out this Angel Island tour for more information.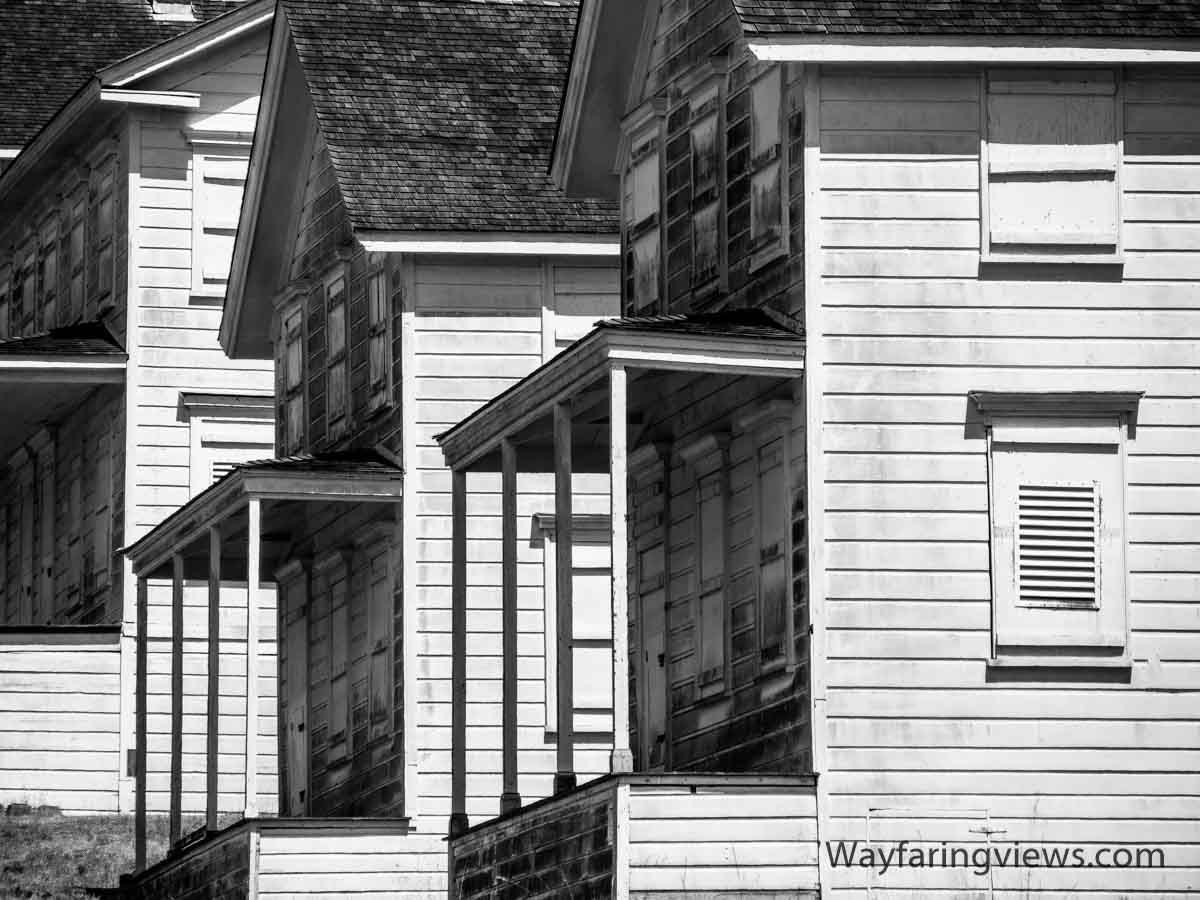 Fort Point and Gun Batteries
Walking or biking the Golden Gate Bridge is one of the city's most popular tourist activities. But before heading over the bridge, spend some time underneath it. The Fort Point civil war fortress sits just underneath the southern span of the bridge. Once you've explored the fort, walk up to the bridge on the battery trail and you'll find yourself strolling past a number of former gun batteries aimed at protecting the entrance to the bay.
Tips for visiting: Fort Point is only open Friday-Sunday but you can walk the bridge and trails anytime.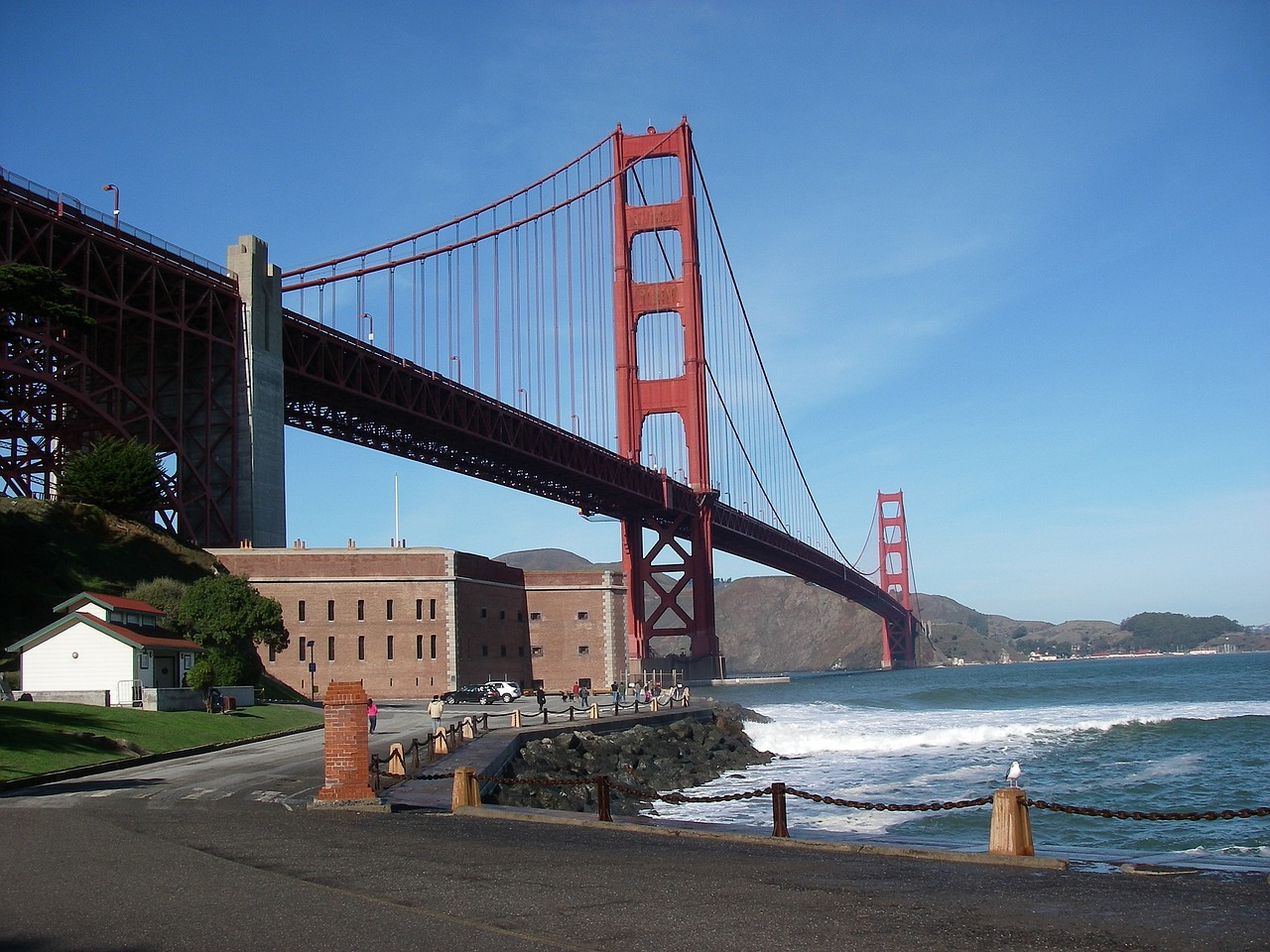 (image from Pixabay)
Battery Wallace
Across the northern end of the Golden Gate Bridge are the beautiful Marin Headlands. It's an expanse of greenspace with campgrounds, hiking trails and stunning views of both San Francisco and the Pacific Ocean. It's also the location of a series of WWII gun emplacements. They were built to protect the US from Axis battleships (which never arrived) and they were repurposed during the cold war to deflect aircraft missiles (which also never arrived). You can hike through the tunnels and base stations.
Tips for visiting: You'll need to get to Marin Headlands by car. You can make a day of it by also visiting nearby Stinson beach and Muir woods.
Sutro Baths
The Sutro Baths ruin is at the very western edge of the Presidio. They were originally built in 1894 by an eccentric self-made millionaire who had a dream to provide healthy, inexpensive swimming for the masses. It was built to house 10,000 people at a time, which was its ultimate undoing. As the popularity of the baths began to wane in the early 1900's the expenses outweighed the income and it ultimately fell to ruin.
Tips for visiting: This part of the park is best visited by car. The baths and nearby coastal views are great spots for taking pictures. If you like to shoot, check out some tips for the best shooting spots in San Francisco.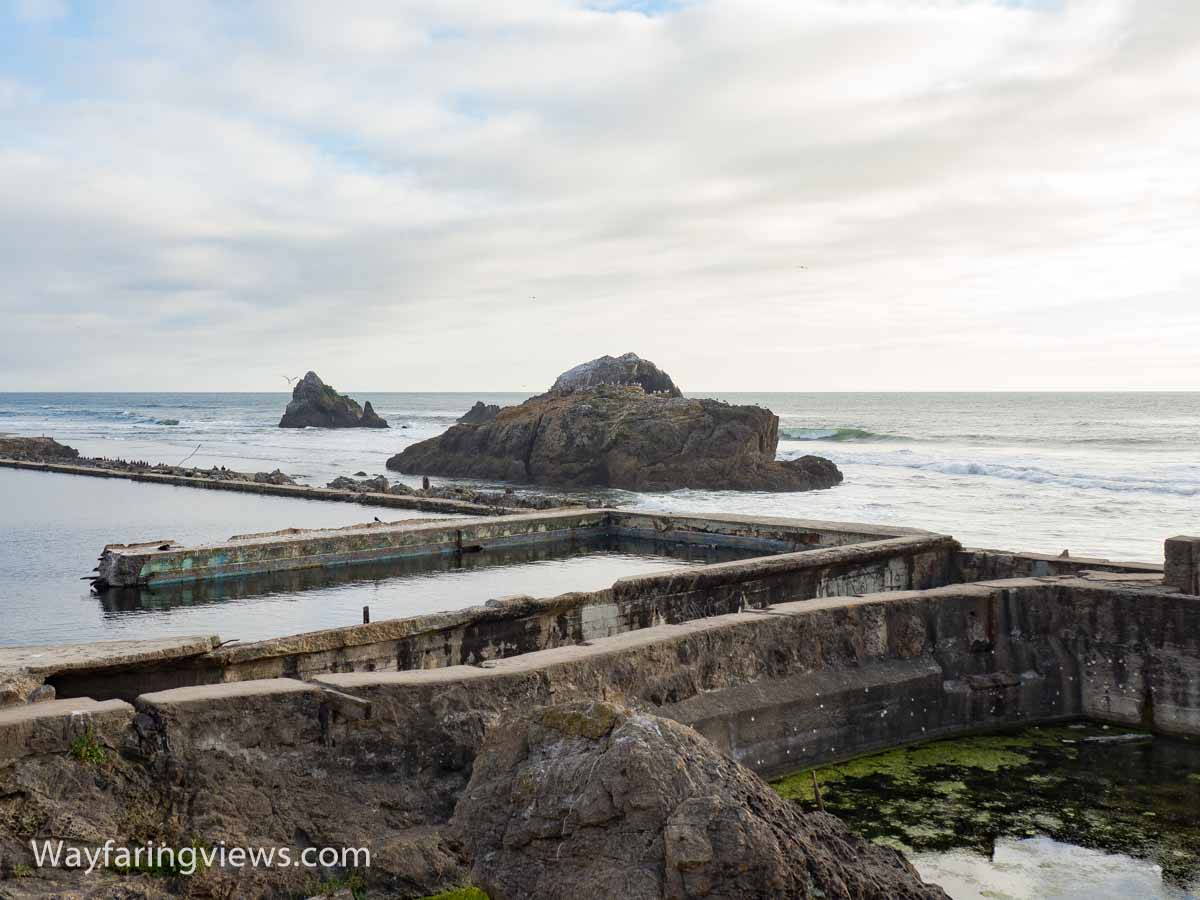 The Armory
Visit the Armory and you will absolutely know that you are not in Kansas anymore. The building itself is an old National Guard armory notable because the San Francisco creek rises up out of the ground and flows directly through the abandoned shooting range in the basement. The building was decommissioned by the army in the 1970's and passed through many hands before ultimately becoming an events space and porn studio. Yes, a porn studio. So if it's ever been on your bucket list to tour a porn studio, now is your chance. So take your Armory studio tour, but be aware that this isn't Harry Potter, so leave the kids at home.
About the author:
Carol Guttery is the chief wordsmith and photographer for the Wayfaring Views travel website. Wayfaring Views helps readers travel on their own terms with advice on independent travel and alternative itineraries.  Follow her travels and discovers on Facebook, instagram, and Pinterest too.
Find a hotel in San Francisco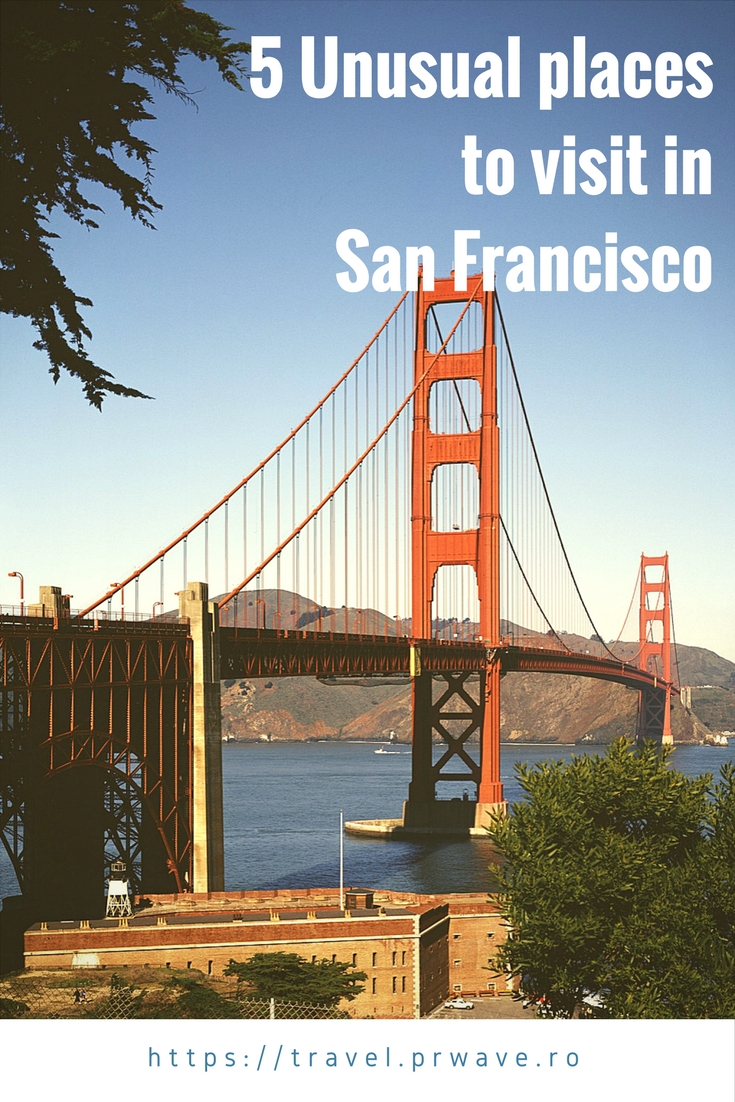 (pin made using this Pixabay photo)
Save