Top Family Attractions in Richmond
Richmond is a nice place to visit. You won't be bored here, nor will your children. From exciting, interactive museums to open-air attractions, Richmond has a lot to offer to families looking for a great destination. There are numerous hotels in Richmond, so you can choose the one that you like the most or the one near the most attractions you want to see. Speaking of things to see and do in Virginia's capital, here are the top family attractions in Richmond.
Have Fun and Learn Visiting Museums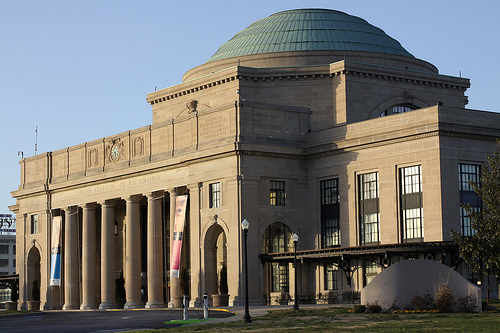 Image via Flickr by Gamma Man
Richmond is a wonderful destination for museum lovers. Children have so much to see and experience here! First on your list should be the Children's Museum of Richmond, a museum that "strives to provide every child with the chance to play, learn, and explore in a stimulating, hands-on environment." The learning process has changed a lot during the past few years, and many people still say that there's more room for change. Some even argue that the traditional lecture is dead. Kids learn a lot by playing, having fun, and interacting with educational materials, so visit this museum!
The Science Museum of Virginia should be next on your Richmond travel itinerary. Here, visitors have the chance to interact with the experiential exhibits and see some interesting artifacts and technology. Children will learn a lot about mathematics, science, and engineering.
Richmond has numerous other museums that could spark children's curiosity, such as the Virginia Museum of Fine Arts or Thomas Jefferson's Monticello, located in nearby Charlottesville. In the end, choosing which ones to visit depends on their age and preferences and how much time you have in Richmond.
Find Out More About the History of the Area
Go to the American Civil War Museum with your children if you want them to learn more about the many battles that took place in Virginia back in the day. As Richmond was the Confederate Army's headquarters during the Civil War, this city is filled with places that remind visitors of a given personality or battle.
Henricus Historical Park is another place that history buffs shouldn't miss. You'll travel back to 1611 and learn about the period when 300 settlers came into the area aiming to create a powerful English colony.
Enjoy Open-Air Attractions in Richmond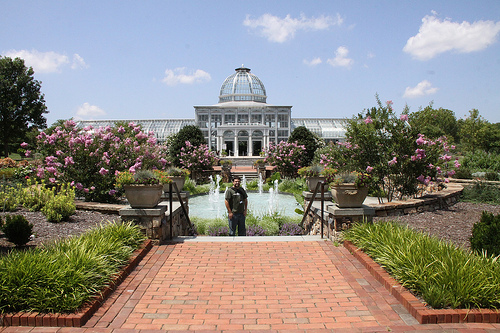 Image via Flickr by Gamma Man
While in Richmond, it would be a shame to miss out on the amazing parks and other open-air attractions. In addition to Henricus Historical Park, families can choose from a few other great places. Go to the Lewis Ginter Botanical Garden and enjoy 50 acres of pure splendour. You'll find a charming historic building, shops, and many wonderful plants that will enchant you.
Don't forget to include the Children's Garden on your itinerary, as this is a place that kids will love. They'll have the chance to observe wildlife, visit the activity center, dig in the dirt, climb a 100-year-old mulberry tree, and more.
With all of these amazing attractions, Richmond is the perfect idea for a family trip!