Quirky and Fun Things to Do in London
London is an awesome city. I already presented you 5 interesting facts about the Tower Bridge in London, UK you probably didn't know and London seen from the airplane. Plus, there are 25 Free Things to do in London that you shouldn't miss on your visit here. Today, I'm inviting you to discover 5 Quirky and Fun Things to Do in London as presented by Sarah from Not Another Travel Blog and included in the Curiosities series on this blog.
Chances are that if you're planning a trip to London and it's not your first time in the city, you'll have ticked off a lot of the main highlights. You've probably checked out Trafalgar Square and the National Gallery, seen Buckingham Palace and the Houses of Parliament, marvelled at Big Ben and perhaps even been on the London Eye. All of these are brilliant things to do on any London visit, but we wanted to share some of the more quirky and unusual things you can do in the big smoke.
London is a vast and diverse city so whatever your interests there's sure to be something off the beaten track that you'll enjoy discovering. Here are our five favourites.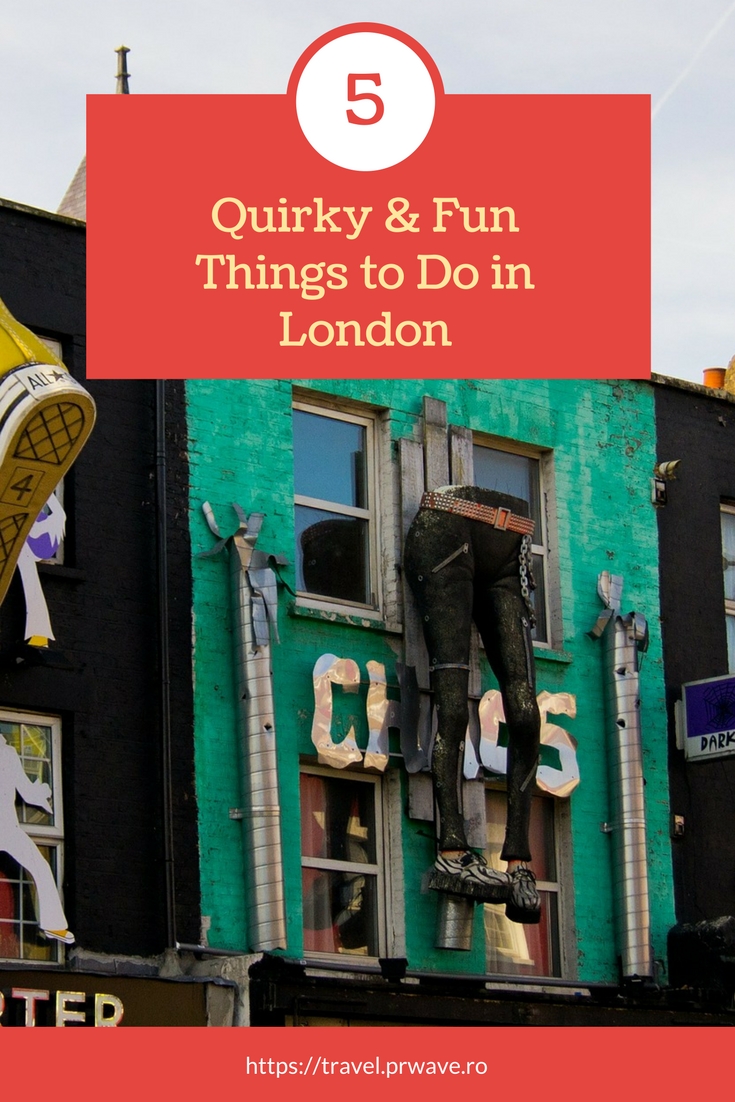 1 – Take A Walking Tour With a Difference
There are a couple of unusual walking tours that we would highly recommend if you're looking for something different.
For starters, why not try the London Loo Tour? Yes that's right, you can actually take a guided walking tour of the most famous toilets in London. This is a brilliant way to discover the city from a whole new perspective and the tour guides are experts in the history of London. You'll see famous lavatories like the one which ascends out of the pavement as night falls and one frequented by Oscar Wilde in Victorian times.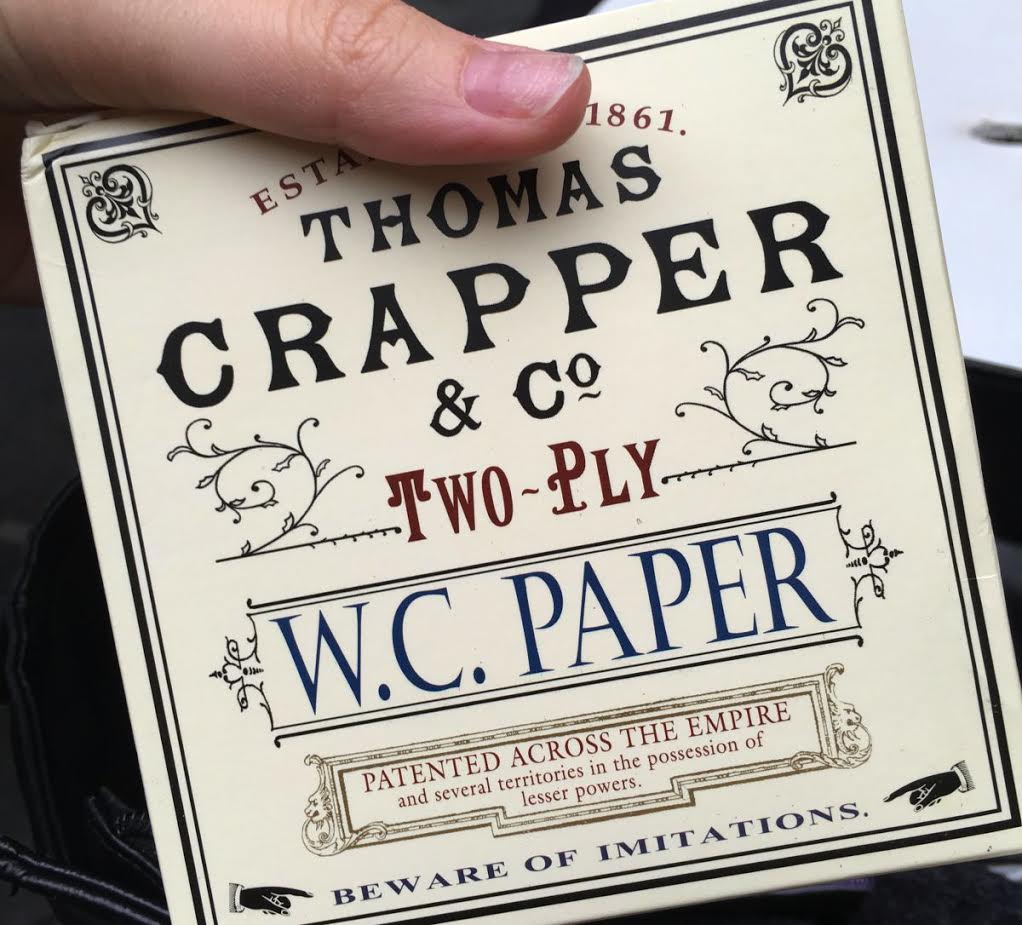 Another brilliant walking tour is a Jack the Ripper tour, where you can discover East London by night. This will tell you all about Jack the Ripper and the terrible crimes he committed, as well as giving a fascinating insight into this part of the city.
2 – Visit a Secret Speakeasy
The revival of secret 'speakeasy' style bars has happened across the US and Europe but nowhere does this better than London. There are a lot of brilliantly styled bars to choose from – we love Callooh Callay and The Mayor of Scaredy Cat Town for great cocktails and a unique atmosphere.
3 – Dine in the Dark
Started to support charities for the blind and to share the experience of what it's like to be visually impaired, this is a restaurant with a difference. At Dans le Noir you'll be asked to select a menu and to detail any food you can't eat before you're taken into a restaurant that is quite literally pitch black. Completely in the dark you'll need to navigate a delicious meal with no vision whatsoever. We can't promise it'll be an entirely comfortable experience but it's incredibly interesting and well worth trying at least once.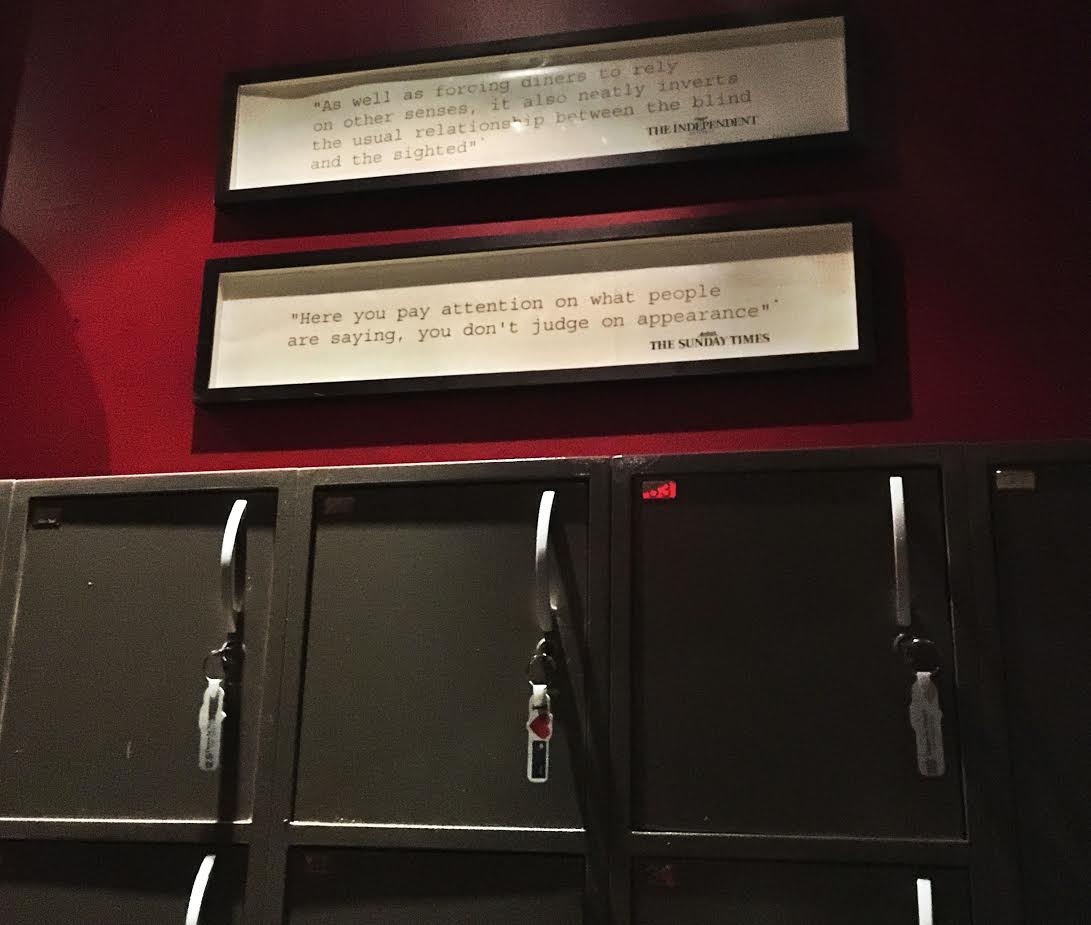 4 – Have Brunch At A City Farm
Yup, in the middle of Hackney you'll find Hackney city farm. A small farm with all the cute animals you'd expect to find, it's definitely a shock to discover this in the midst of the London. Animal lovers can enjoy a delicious brunch at the onsite cafe whilst feeling like they're a million miles away from the city.
5 – Explore London's Markets
London has plenty of markets to explore and this is one of the most fun ways to discover different parts of the city. From Borough Market with it's delicious food and drink to Portobello Road Market with antiques and vintage clothing there's a market to suit everyone. For something a bit more alternative visit the famous Camden Market and enjoy a drink at Camden lock, whilst for the most instagrammable market spot in the city try the Colombia Road Flower Market.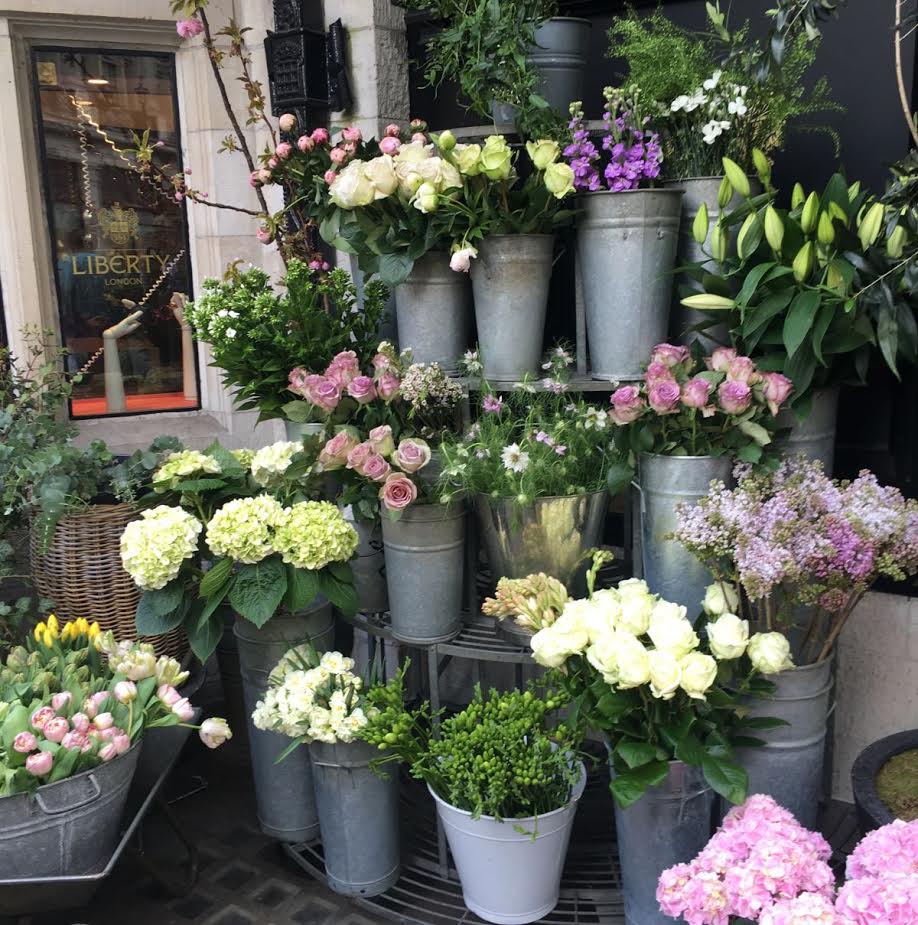 Best of all, most of these fun and quirky things to do on your trip to London are either free or cheap, so you can even enjoy them if you're travelling on a budget. They're also accessible from the city centre by bus, tube or taxi so it's easy to reach them whatever your preferred mode of transport.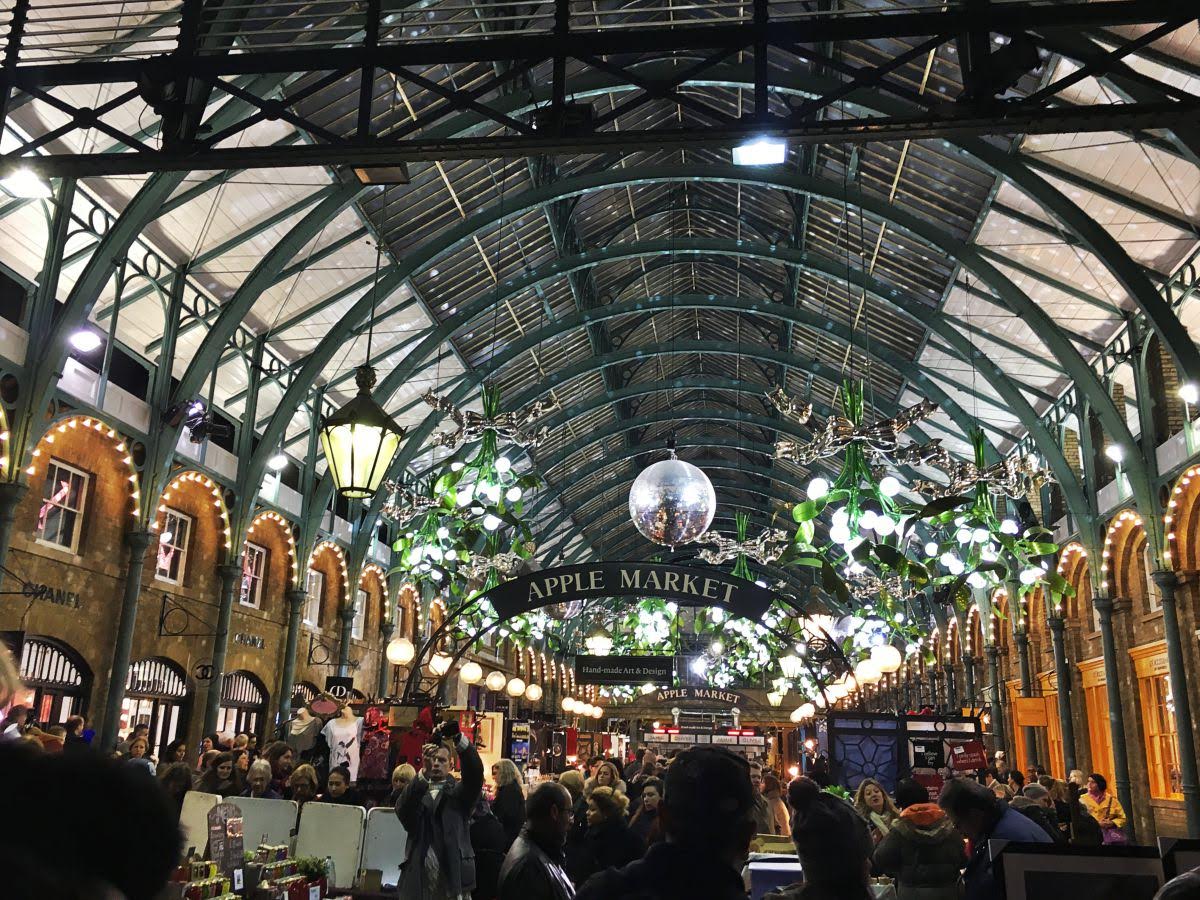 About the author:
Sarah is currently travelling the world with her partner, Rob. Together they've been to 40+ countries and write about their adventures over on their blog – Not Another Travel Blog – where you can find everything from itineraries and tips to reviews and recommendations. Follow them on Pinterest, instagram, and Twitter as well.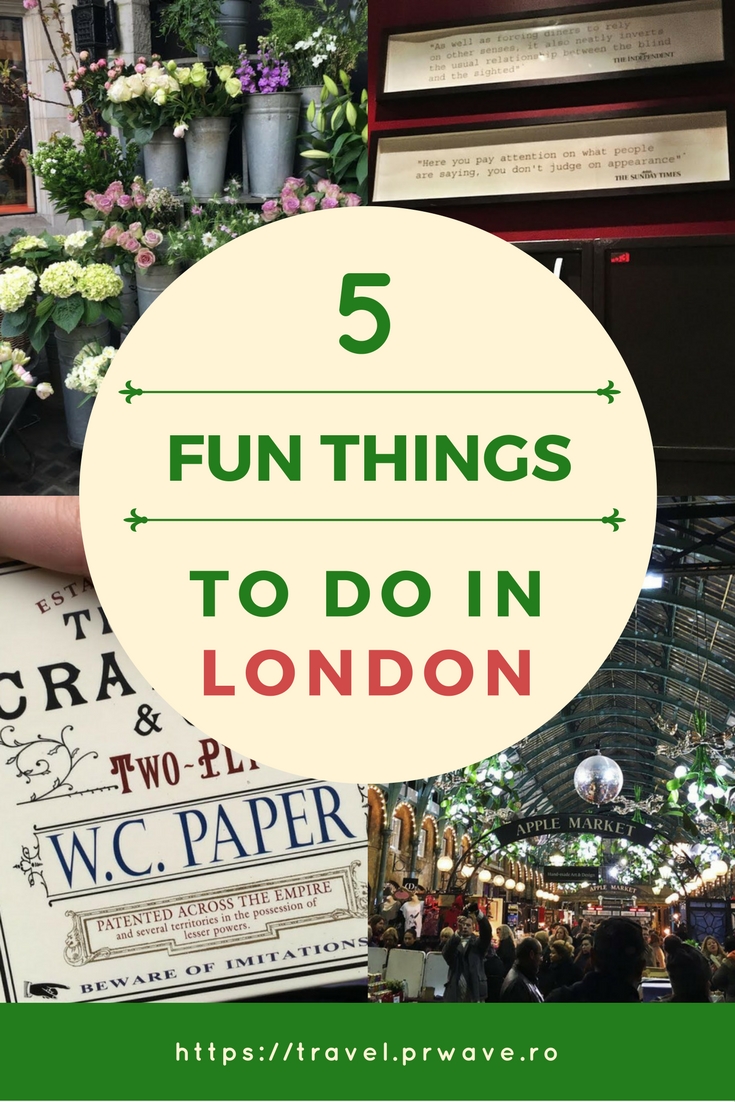 Save