Top 10 Reasons to Visit Macau
There are plenty of reasons to visit Macau, from incredible casinos to exceptional cuisine. Macau offers a unique mixture of Portuguese heritage and ancient Chinese civilization. A distinctively enticing blend of natural beauty and exotic architecture, Macau is the perfect vacation spot, an intoxicating fusion of legend, culture, and entertainment!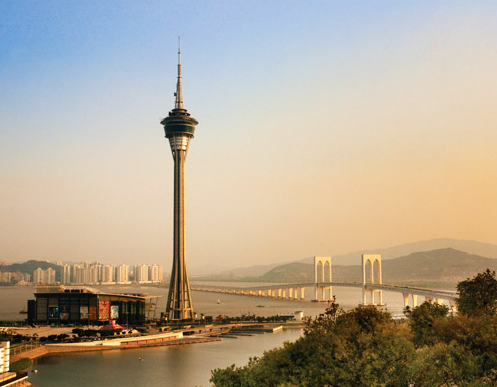 1 – Macau's, Cotai Strip: The closest thing to Las Vegas! Gambling, entertainment, fine-dining and exotic nightlife, this Portuguese Colony maintains its former glory. Macau brings together elements of the East and West. Beaches, bicycling, hiking and watersports, the Cotai Strip has it all. Sun lovers can bask on white or black sand soaking up a few rays.
2 – Amazing Cuisine: The unique qualities of Portuguese and Chinese cuisine have been tastefully combined for almost 400 years. A gourmet's dream! Chicken simmered in a coconut, garlic with chili sauce, fish croquettes, and exotic meat dishes are just a few of the favorites. What's more, it's not unusual for customers to travel from Hong Kong, just to select Portuguese breads and custard tarts.
3 – Gambling: Legalized in 1847, Macau is the only city in the region to provide gambling. The Strip offers several nightclubs with excellent, world-class Betsson Casino odds. Nonstop betting action can be found in any one of more than two dozen casinos.
4 – Uptown fashions at bargain prices are well known throughout the region. Designer labels, at a fraction of their original cost, draw shoppers from around the world. Duty-free shops, like those located in the Four Seasons, sell beautiful styles created by renowned designers.
5 – Water and Dance: Macau's Water and Dance is more of an experience than a show. The House of Dancing Water was originally envisioned and directed by Franco Dragone. A stunning merge of theatre elements, dance, and calisthenics, Water and Dance is based on Asian themes and Chinese mythology.
6 – Awe Inspiring Architecture: Ultra-modern to neo-classical Portuguese architecture… Macau features Asian architecture at its best. An eclectic blend of Chinese and Western elements, the Macau Tower and the Sao Paulo ruins are just a few eye-catching examples.
7 – Historic Macau: The Senado Square is one of several piazzas in Macau's Historic Centre. The Mediterranean-styled district features lovely pastel buildings; a wonderful place to relax and watch the world go.
8 – Religion: Macau is known as a city with a broad mix of religious beliefs, from Catholicism, Buddhism, Taoism, to Confucianism. On the south-western edge of Macau the A-Ma Temple, cliff-top dwelling, dates back to the beginning of the 16th century.
9 – Racing and Betting: Grand Prix racing and Greyhound tracks draw fans from all continents. Car racing and dog-racing provide entertainment and thrills, captivating audiences throughout the year.
10 -Action and Entertainment: The location for several international films like Indiana Jones and the Temple of Doom (1984), and several car chases, filmed in Rua da Felicidade – near the Leal Senado Square. The charming avenues and Harbour provide retro-décor, a classic setting for on-site locations as well as the perfect areas for tourists to explore.
Macau is a thrilling international city; although small in size it has one of the largest populations in the world. The pleasant climate, attractive location, and excellent services make Macau an exciting attraction for tourists of all ages. Only one question remains, what can't you find in Macau? You'll just have to visit to find out!