Reasons to Tour Australia's West Coast
Western Australia is rich with natural attractions as well as charismatic cities and towns, offering a perfect mix of exploration and relaxation. Somewhere between the vast dusty outback and the pristine coastline, you'll stop and thank yourself for choosing to tour Western Australia. Here are some reasons why.
The Kimberley Region
The Kimberley region encompasses Australia's northwest corner, boasting scorched red earth, turquoise sea, vast plateaus and plummeting gorges. It is dissected by the Gibb River Road that stretches the between Kununurra and Derby giving visitors a true outback experience along its red dusty trail. It is flanked by side roads leading to rugged gorges, forests, gurgling waterfalls and stunning scenery aplenty.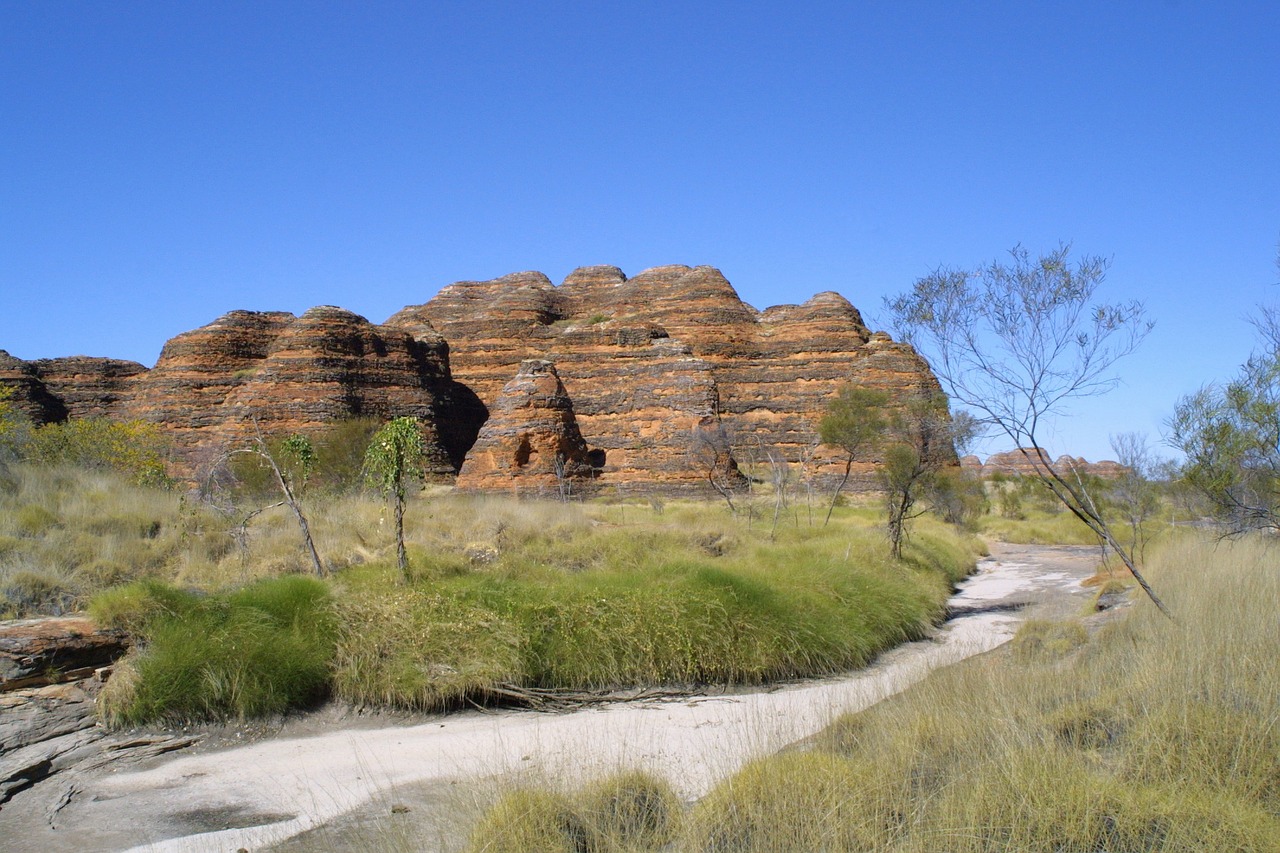 As you tour the Kimberley, you'll be rewarded all kinds of wonders, from breathtaking landscapes to intriguing rock art. Visit the Bungle Bungle Range in Purnululu National Park to marvel at the black and orange sandstone formations towering 250 meters (820 feet) above the green and yellow grasslands below. Explore Mitchell River Plateau to witness the iconic Mitchell Falls tiered into the cliff face and enjoy the vast expanse of El Questro Wilderness Park where lush rainforest and bubbling waterways are contrasted by rugged mountains and salt flats.
Head towards the coastline to discover the best of Broome, and perhaps swap sand for sea and cruise the Kimberley Coast to take in the last frontier from a different perspective. On a Kimberley Coast cruise, you'll get the chance to discover the tallest single drop falls in Western Australia, King George Falls, and visit the wildlife haven of Bigge Island. Don't miss your chance to check out the stunning Horizontal Falls, and keep your eyes peeled for marine life such as whales, dolphins and turtles as you discover Montgomery Reef and Adele Island.
The Pilbara & the Mid West Coast
South of the Kimberley lie the attractions of the Pilbara region, the Mid West Coast and its surrounds. Here you can find the Karijini National Park, home to the swirling formations of Hammersley Gorge, and the constantly cascading Fortescue Falls in Dale Gorge. This permanent waterfall is fed by springs and has a fern lined pool where you can take a dip and relax in a beautiful setting.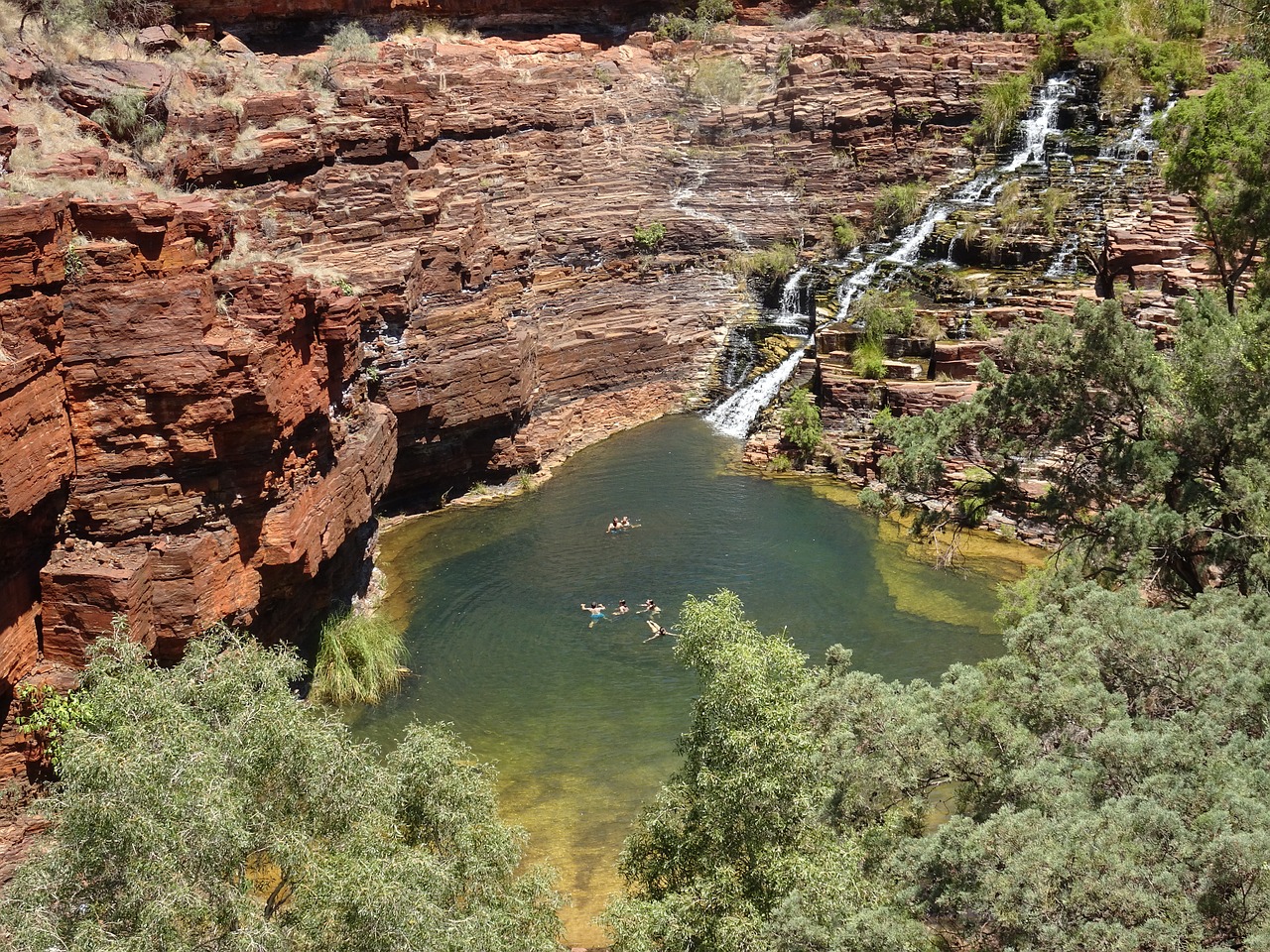 Southwest of the Pilbara you'll find Ningaloo Marine Park nestled off the coast. Abundant with colourful coral and flitting fish, this is the perfect place to don a snorkel and see nature in all its glory. You can also swim with whale sharks from March to July, and spot humpback whales during their annual migration from June to November. If you love all things water and marine life then you'll also enjoy Monkey Mia further south, a coastal treasure where a pod of dolphins play in the shallow waters awaiting their daily feeding.
Nestled on the Mid West Coast is Kalbarri National Park where you can see layered sandstone cliffs plummeting 100 meters (328 feet) to the sea below and admire the view of intriguing rock formations through Nature's Window, an iconic formation in its own right. Nature's craftiness doesn't stop there, with the limestone pillars of The Pinnacles strewn across the desert landscape of Nambung National Park just three hours north of Perth.
Perth & the South West Corner
Perth is the gateway to Western Australia and is a great place to start your adventure, with the Swan River providing a pretty backdrop and a backyard of pristine beaches to boast. Nearby Fremantle is a historic port city with heritage buildings lining the streets and its café scene adding a modern flair. Take a trip across to Rottnest Island to snorkel, hike, and take a selfie with the quokkas!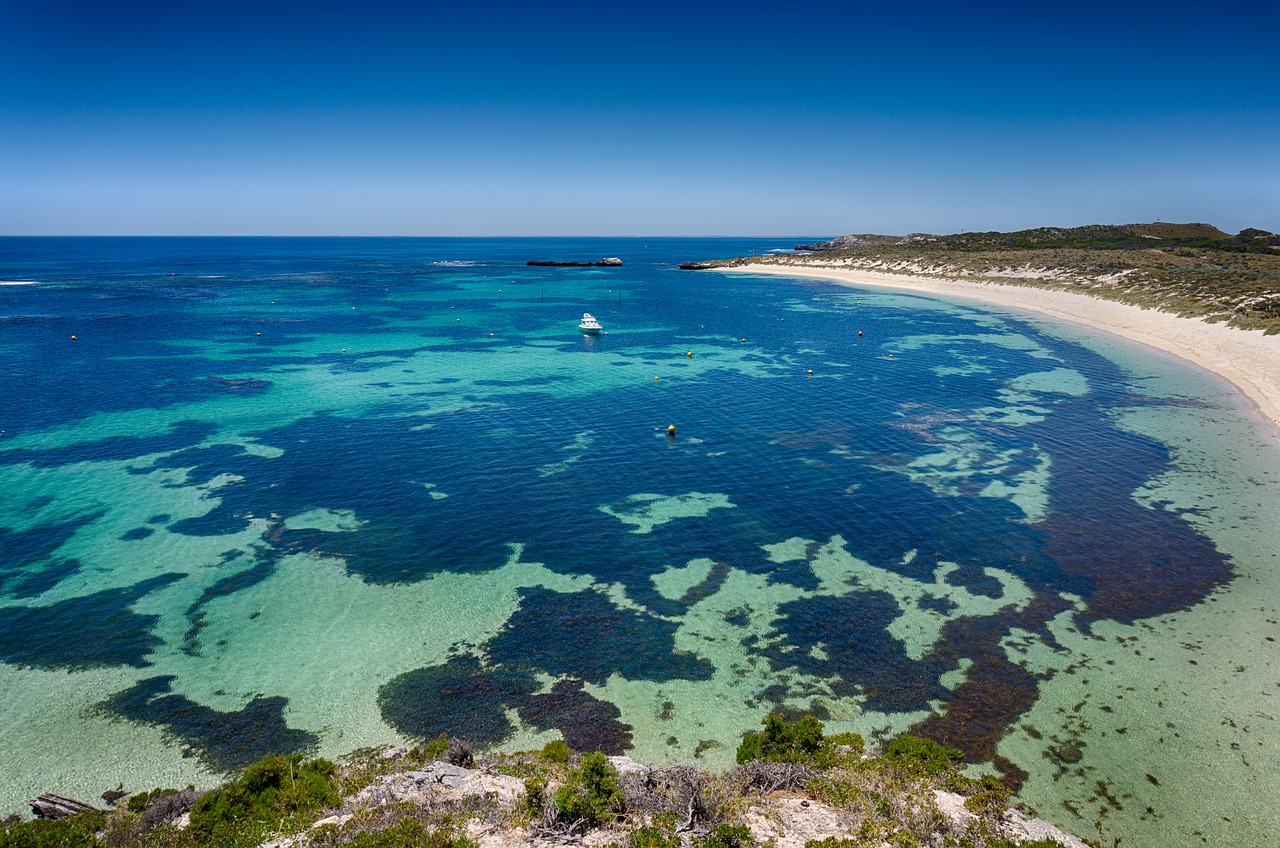 The Margaret River region is known for its produce – from wine to olive oil and chocolate – so if you plan with your palate then include this area in your holiday itinerary. Indulge during your time here and if you can pull yourself away from the vineyards and restaurants then ancient limestone caves and impressive surf breaks await. You can work off all the treats from Margaret River with a treetop walk through the Valley of the Giants further south, where trees tower 40 meters (131 feet) in the air and 400-year-old trunks span up to 15 meters (49 feet) in circumference.
Travel east along the southern coastline to Esperance where pretty bays hold turquoise water cupped in white sand coves and just inland lies the Pink Lake, its bold colour attracting admirers thanks to the high concentration of algae in the water. With a coastline just as stunning as its inland treasures, there are plenty of reasons to explore Australia's West Coast!