Visiting Vegas is More Than Just Gambling
Whenever someone mentions the magical word "Las Vegas", the first thing that comes to the minds of nearly everyone is the luxurious resorts and casinos. However, if you visit Las Vegas, you may be surprised to discover that Sin City is not just about gambling. Having a stopover at Las Vegas these days is all about the sybaritic pursuit of pleasure. Everything about Las Vegas is known to be extravagant and out of this world, and most tourist visiting this marvelous city are always looking forward to experience the over the top luxury that are present on and off the Las Vegas Strip.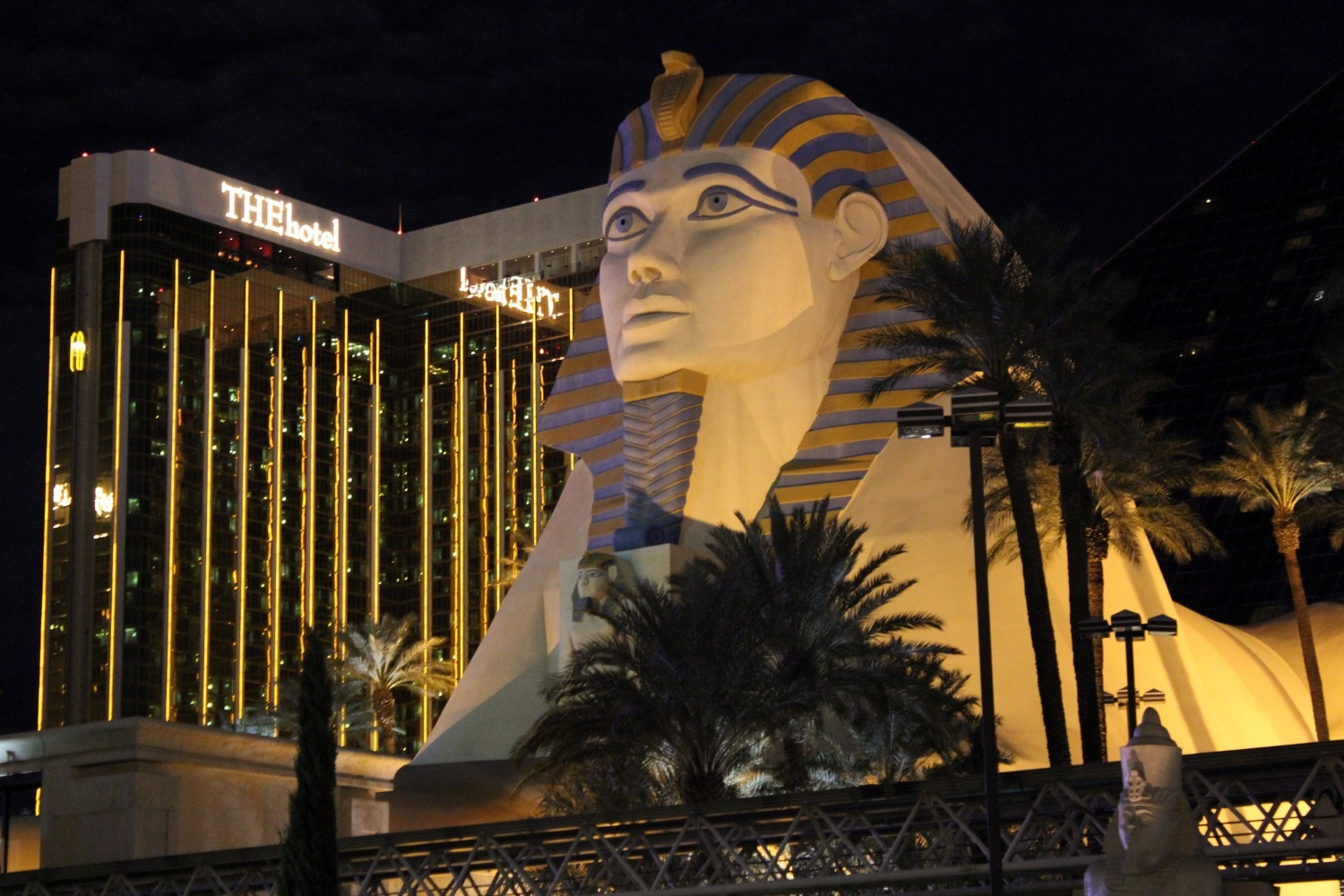 The Luxor Hotel from Las Vegas Seen at Night – the sphynx, photo by Dan Mitea
Venturing to the Strip will make you discover the incredible oasis of creative spas apart from the top casinos. If you are looking forward to release the everyday stresses that you endure, a Hawaiian lomilomi massage, a tea mud mask, or an Ayurveda herbal bath are the luxurious spa options that can rejuvenate yourself. A California redwood sauna, a Japanese salt cave, or a Turkish-style Hamman are the perfect ways to sweat out the toxins from your body. In Las Vegas you can even experience artificial dry-ice snowflakes falling while you chill in the arctic ice room. Romantic couples' can also enjoy the bliss of side-by-side spa treatment. There are even adventure spa treatment outdoors offerings which include kayaking on desert lakes or rock climbing in Red Rock Canyon.
Las Vegas is also a city where fashion is at its peak. Haute couture designers carry out everything from revealing diamonds jewels to catwalk fashions right on the Strip. Did you know that many Academy Awards night ornaments are on loan from some of the world's most prestigious collection of antique jewellery in Las Vegas, especially from the high end store called Fred Leighton, located in Bellagio Hotel and Casino? They might even allow you to try on jewelleries that once belonged to the royalty. If you don't have hundreds of dollar to splash on a brand-new Maserati, you can still strike a pose and take a souvenir photo next to one of those luxurious sports cars.
Las Vegas is also the city where you can taste the whole world in just a plate. You can eat your way around the globe at Sin City by bouncing from high flying American chilli spiced kitchens to Japanese gastropubs called izakaya to French gastronomic dining rooms. There are numerous other fun things to do in Las Vegas to make your stay a unique experience!
Save