2 Days in Ubud, Bali, Indonesia
Planning a short trip to Ubud, Bali? Here's your 2-day itinerary for Ubud that will allow you to make the most of your visit. The recommendations are shared by Kate from Rolling Along With Kids and included are tips and the best places to see in Ubud, Bali.
So, if you are wondering what to do in Ubud for 2 days, look no more as this is your perfect Bali itinerary for a short trip. It includes all the best places to see here shared by someone who's been here numerous times – and loves it.
Included in this Ubud 2-day itinerary are:
Day 1 in Ubud

Breakfast at Milk and Madu
Morning: Walking around Ubud:

Jl Raya Ubud
Campuhan Ridge Walk
Pura Gunung Lebah Temple
Karsa Kafe
Museum Puri Lukisan
Jl Monkey Forest
Ubud Markets

Lunch: Folk Pool & Gardens
Afternoon: Balinese art class
Dinner: Bridges Bali

Day 2 in Ubud, Bali

Breakfast: Seniman Coffee Studio + workshop for coffee lovers
Morning: Tegalalang rice terraces
Lunch: Jungle Fish Ubud
Afternoon: Cantika Zest Spa in Penestanan village (+ workshop)
Dinner: Locavore restaurant
2 Days in Ubud Bali Indonesia
Ubud is a wonderful place to visit in Bali the island of gods. Culture, food and a connection to its people will leave you wanting to spend more than 2 days in this stunning part of the world. Use this Ubud itinerary to help you discover the best things to do in Ubud.
Day 1 in Ubud
Breakfast: Visiting Milk and Madu for coffee and a delicious breakfast is a perfect way to start the day. Finding cafes in Ubud that open early in the morning can be tricky but this place opens at 7:30 am. The high, vaulted ceilings of this stunning building design are the perfect backdrop to enjoy your morning coffee. For breakfast, the super breaky bowl is a great way to kick-start your morning of exploring.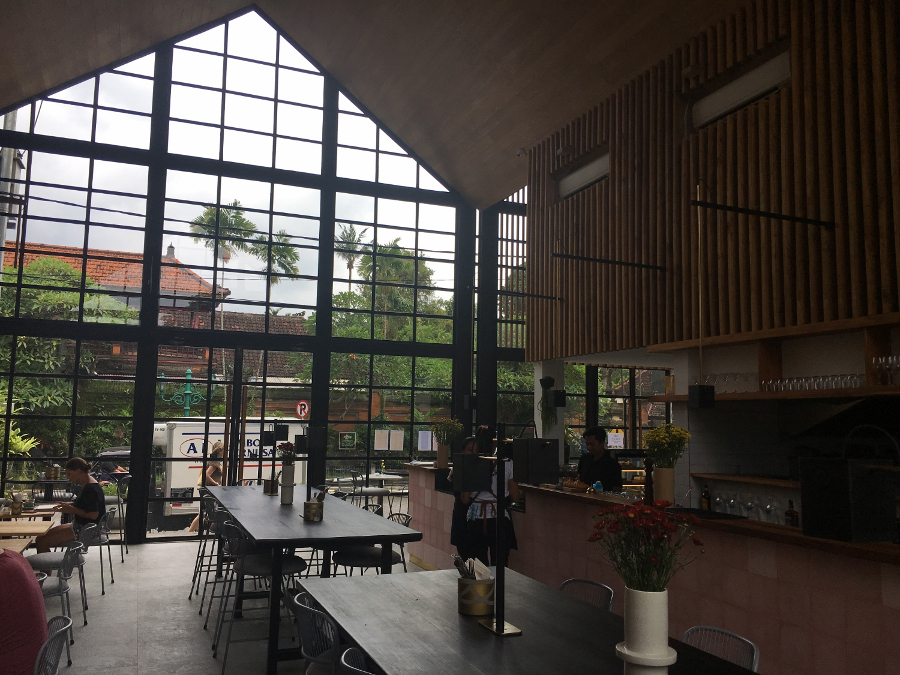 Morning: Walking around Ubud is a great, free way to see the sights. From Milk and Madu, walk along Jl Raya Ubud to the beginning of the Campuhan Ridge Walk. This beautiful paved walk along the ridge has gorgeous views of the trees and hills. Find the sign for Warwick Ibah Villas and Spa, then follow the signs past Pura Gunung Lebah Temple.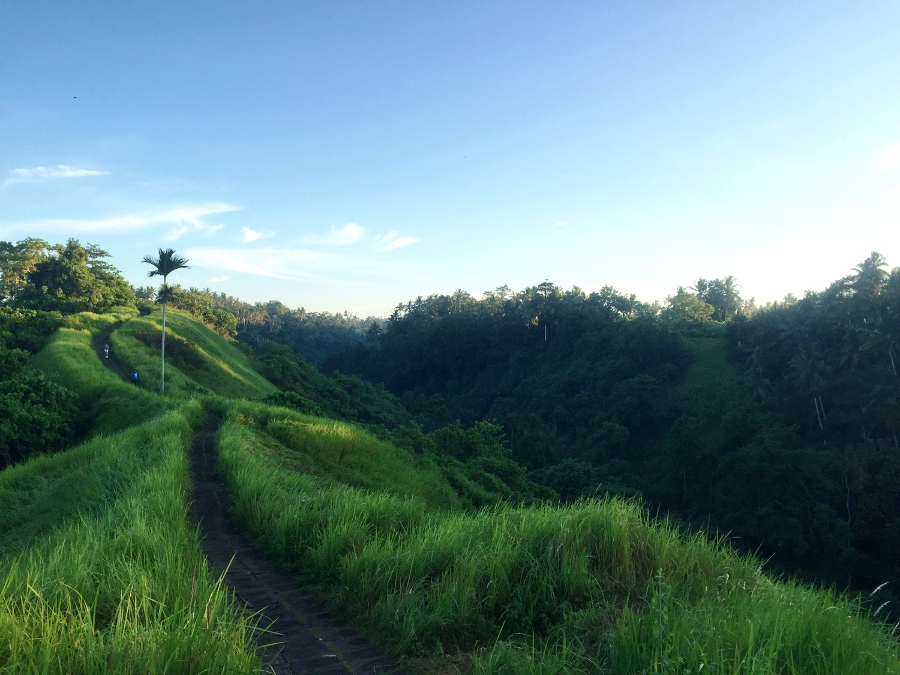 There will be a few steps here but the ridge walk is paved and flat. Take a bottle of water as it can get hot on the ridge and when you reach Karsa Kafe enjoy the views while you cool down and drink a juice.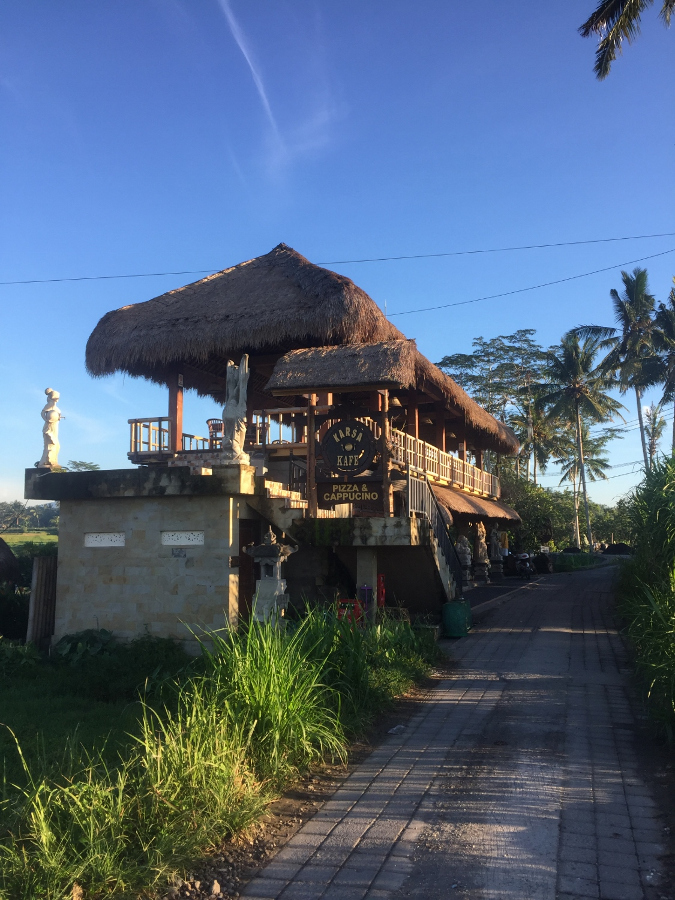 Asking yourself what to see in Ubud? Walk back the way you have come; the ridge walk should take 1.5 hours if you take your time and enjoy the views. Walk back along Jl Raya Ubud and take time to explore Museum Puri Lukisan. A cultural art museum with beautiful gardens, this lovely spot takes about an hour to explore.
Venture to Jl Monkey Forest and stop in for a shop at the Ubud Markets.
Lunch: After your busy morning of exploring shared in this Ubud travel guide, it is time for lunch at Folk Pool & Gardens on Jl Monkey Forest for a delicious lunch and a swim in the pool. Hire a daybed overlooking the pool and order the rijsttafel. The Indonesian rijsttafel is a selection of dishes including beef rendang, rice, curry, tempe and much more. A perfect way to experience a wide range of Indonesian foods. Wash it down with a Bali Cooler for the perfect lunch in this very chilled out zone in the middle of Ubud.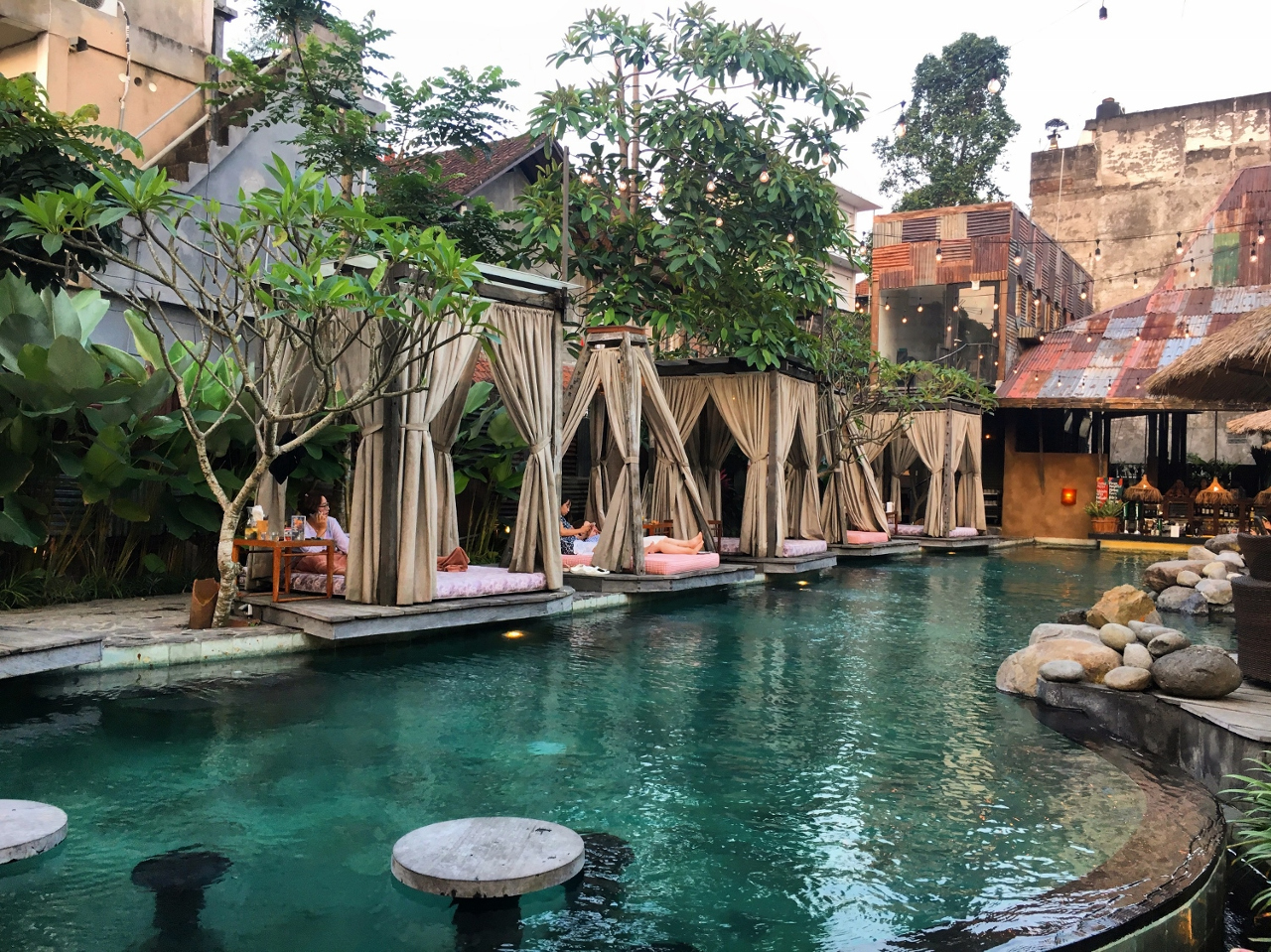 Afternoon: Learning to create in a Balinese art class is a great way to connect with the Balinese culture. WS Art Studio has a huge range of classes including Batik craft, carving, silver jewellery making, weaving, the list goes on to get the creative juices flowing. The staff is fantastic at helping you to create something that you will enjoy taking home. The ultimate choice from their list of classes is to make a pair of earrings or ring in their silver jewellery workshop. You will be skillfully guided through the process from design, production and finally finishing your very own jewellery piece. A fun and challenging afternoon activity and one of the memorable experiences in Ubud, Bali. You'll have your own, unique travel souvenir that you made and which you'll treasure forever!
Dinner: A culinary experience not to be missed in Ubud is dinner at Bridges Bali. Enjoy a pre-dinner cocktail while taking in the breathtaking views before indulging in the Bridges tasting menu with a paired wine for each course. The jasmine-smoked, brandy-infused duck breast is delicious and the paired wine suggestion of the pinot noir suits it perfectly. An unforgettable experience in a gorgeous, romantic setting.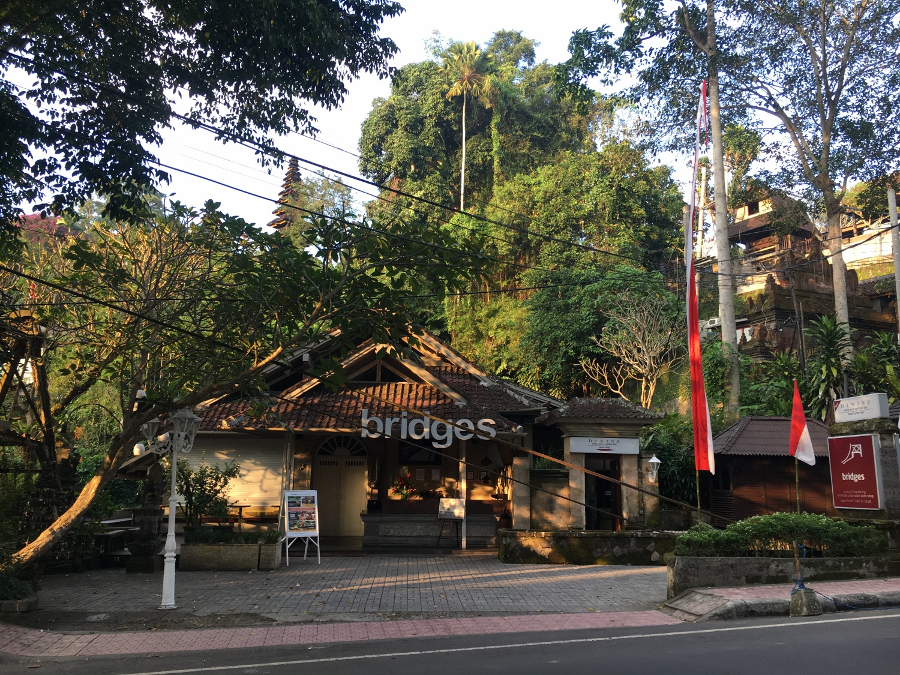 Day 2 in Ubud
Breakfast: For the coffee lovers, you cannot miss a visit to Seniman Coffee Studio. Not only delivering on amazing coffee, but the breakfast is delicious too. Watch as the baristas delicately prepare each coffee with precision and care. For the real coffee fanatics, book in their 2-hour workshop. This is where you can learn about home brewing, watch roasting of the coffee beans, learn cupping techniques, the basics of espresso, and how to create latte art. It's really exciting if you are a coffee lover – and a not to miss experience in Ubud.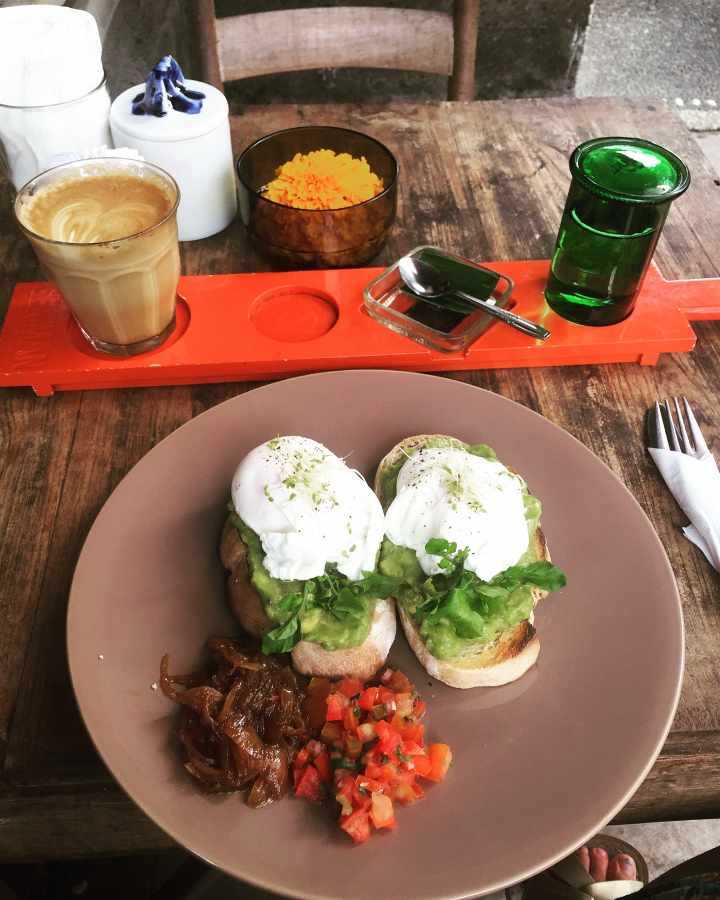 Morning: Get a driver to take you to Tegalalang rice terraces. Only a 20-minute drive north from central Ubud, the rice terraces are amazing and stunning to walk through. You will feel like you are in a jungle amphitheatre – an amazing experience. Be sure to bring your camera for many photo opportunities. It can be a great chance to get a local guide to show you around and to learn all about how the Balinese sow and harvest rice.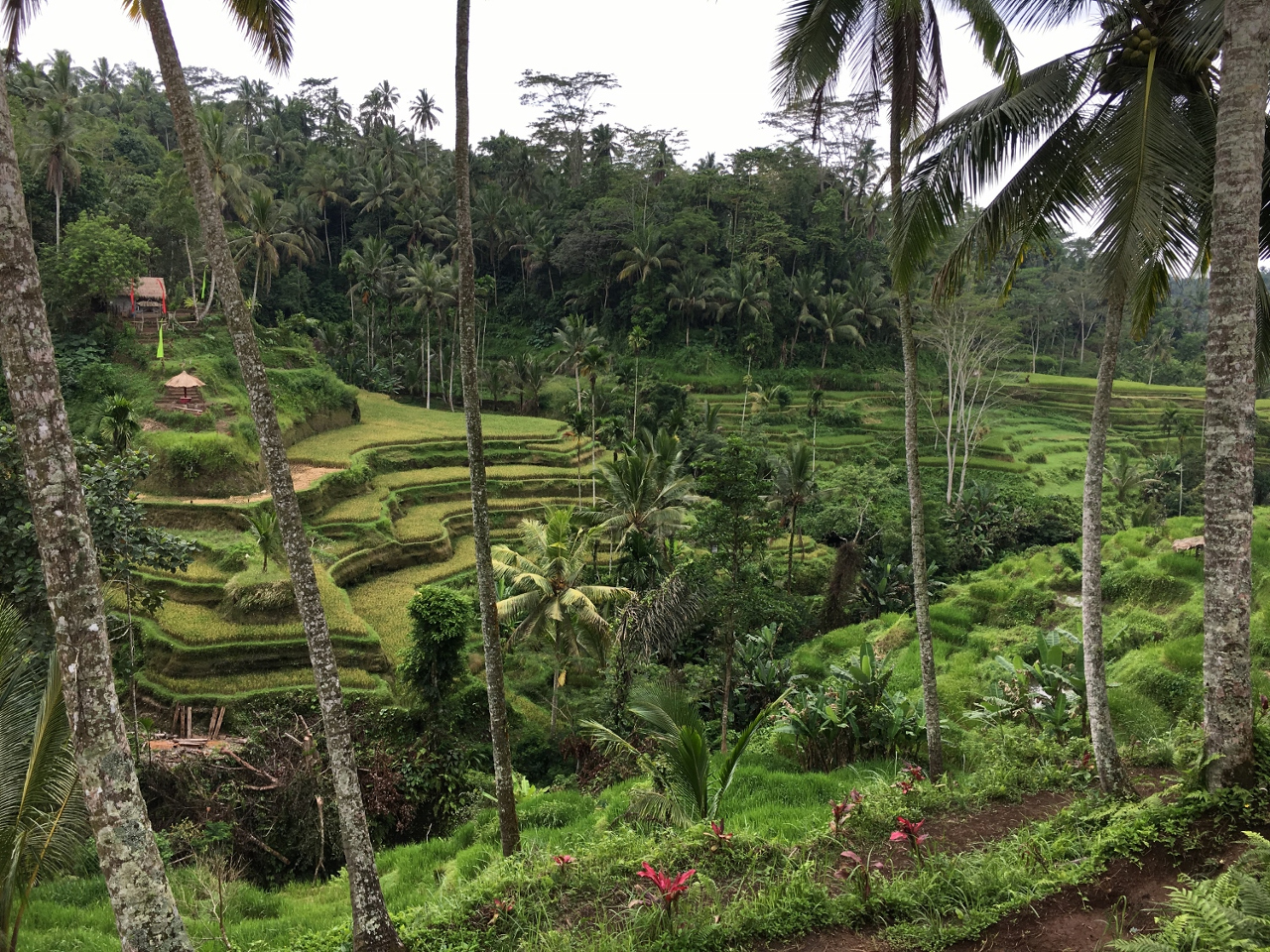 Lunch: Enjoy lunch and a swim at Jungle Fish Ubud just a 10-minute drive from Ubud. If you were wondering what are the most amazing places to visit in Bali, then I have to tell you that this is one of them. Set high above the river, the jungle views from the restaurant and pool are stunning. The infinity pool stretches along the lush jungle and is the perfect spot to order a cocktail like the 'Crazy Monkey' made of rum, strawberry, passionfruit, vanilla, and lime. Then indulge in a delicious lunch by the pool of pizza, salads, and ribs.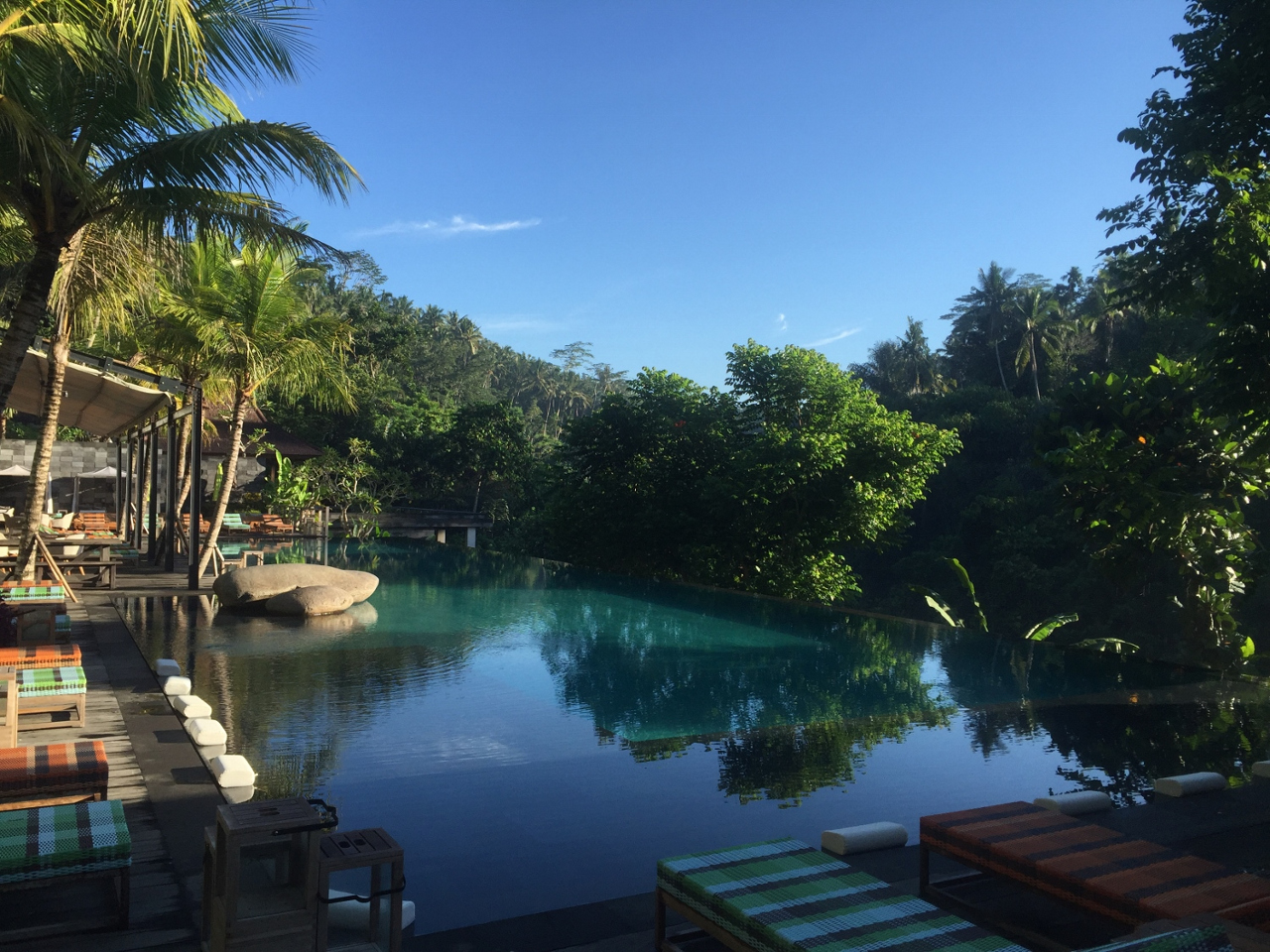 Afternoon: Book in for a massage at Cantika Zest Spa in Penestanan village a short drive from central Ubud.
Such great value and the space is so beautiful. The secluded spot bordering a stream is perfect for enjoying a massage. It will make you will feel like you are floating as you walk back through the garden. You can also experience the owner teaching you to make your own natural products with herbs from the garden in a workshop.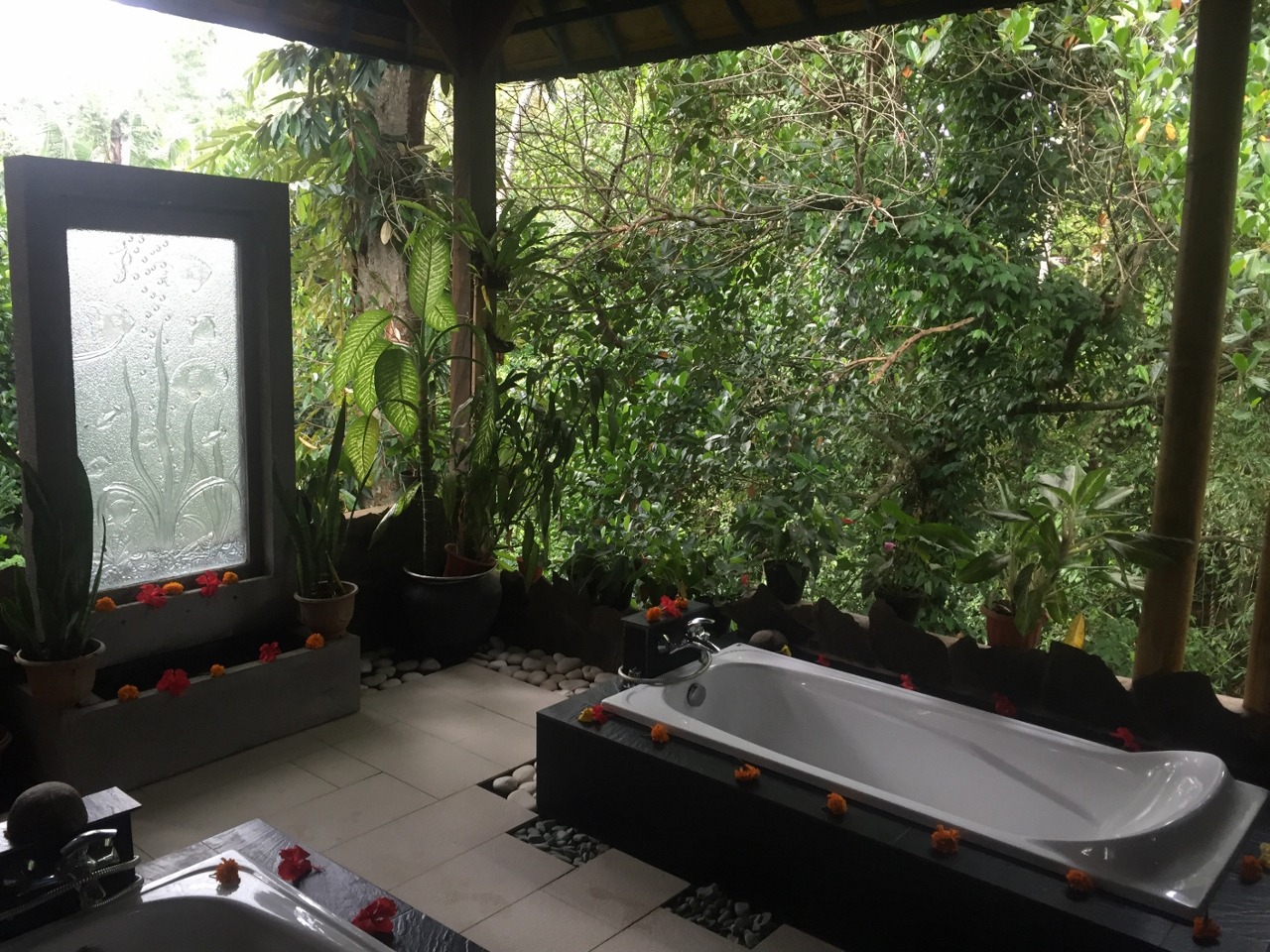 Dinner: Dining at Locavore restaurant in Ubud is an experience you will not forget. Over 95% of the restaurant's ingredients are Indonesian and Locavore supports sustainability within its community. With dishes like 'Into the Wild' and 'Caffeinated Fish', this restaurant not only delivers on delicious food but a journey through a fascinating menu.
Exploring Ubud is a wonderful way to connect with the Balinese culture and nature. There is so much to do and see if you have 2 days to explore Ubud. But, if, before reading this article you were wondering what would be a good itinerary for Ubud for 2 days, I hope that now you have a very good idea of what to do when in Ubud :).
As this is an itinerary for a short trip to Ubud, I couldn't include all the amazing things to do here. Like I said in the beginning, a longer visit will allow you to see more, including the famous Mandala Suci Wenara Wana or well known as Monkey Forest Ubud. This sacred monkey forest sanctuary will leave you speechless and visiting it will transform into a treasured travel memory.
However, using the above itinerary, you can experience a lot of what makes Ubud, Bali special. In this Ubud guide, I've included the top attractions in Ubud, the must-sees in this charming part of the world. You'll have two full days, but these days will give you the opportunity to truly experience Ubud: the culture, the sights, the food, the people, the architecture, and more.
Make sure to take a lot of photos! You'll want to have a lot of the mesmerizing views captured on camera in order to remember, later on, the wonderful time you had here.
About the author
This post is written by Kate Comer, an Australian-based travel writer. She loves travelling to Bali with her family and you will often find her daydreaming about her next Bali holiday.
She lives in Victoria, Australia and runs the travel blog Rolling Along With Kids all about travelling to Bali with kids. You can follow her online at Facebook and Instagram.