The best museums in Dubai you have to include on your Dubai itinerary
UAE has a rich history and visiting Dubai will allow you to learn a lot about it. You can do that by visiting some of the best museums in Dubai (there are plenty of them).
This article presents you the best Dubai museums to include on your Dubai itinerary. As you'll see, the selection covers a wide range of areas and domains, so you'll definitely find places to visit in Dubai you'll love!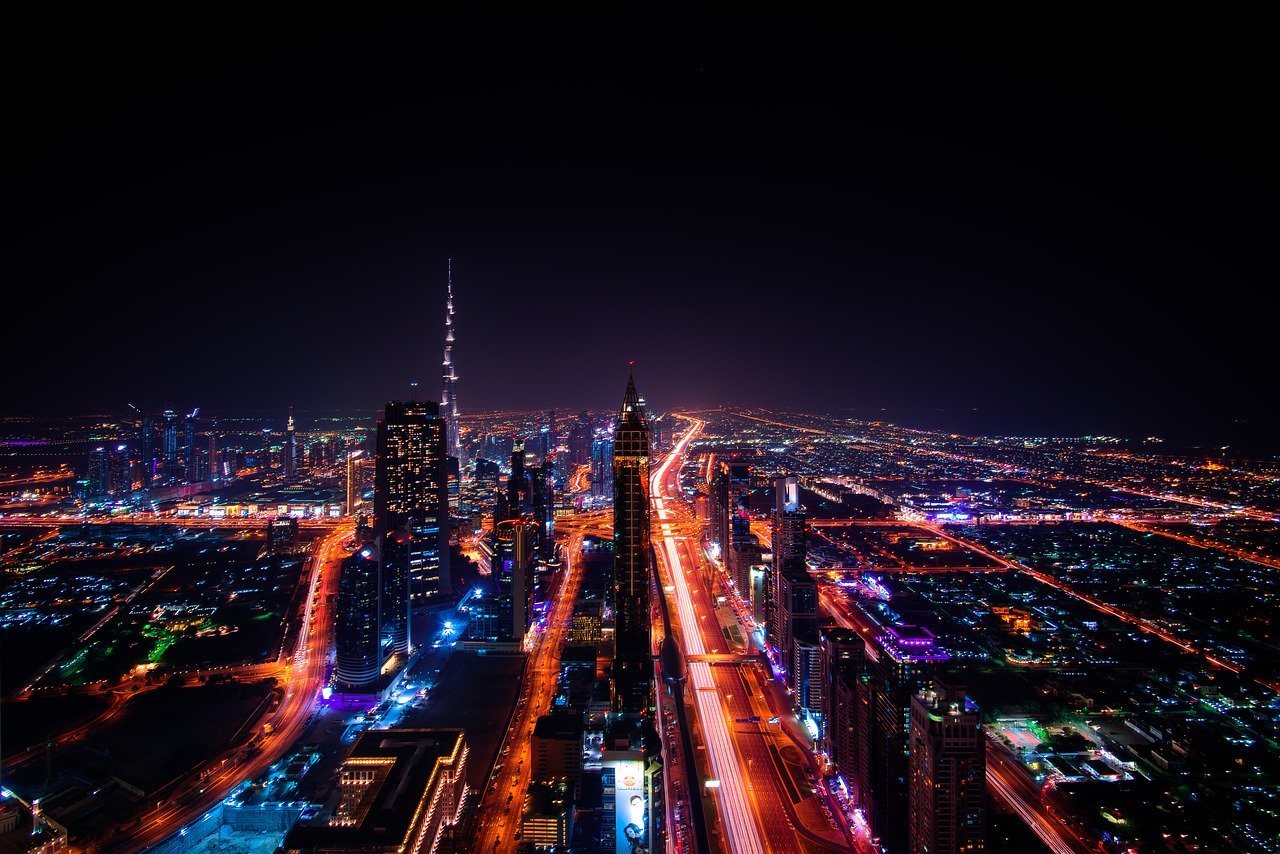 photo source
Let's see the best museums in Dubai!
Be warned: this list of museums may end up making you want to visit Dubai asap – and to look for flight tickets – maybe from Air India. One thing is clear: you'll have plenty of museums to visit in Dubai, all offering something special.
The best museums in Dubai you have to include on your Dubai itinerary
Dubai Museum (and Al Fahidi Fort)
Visiting this museum is a travel back in time and an excellent opportunity to learn more about Dubai's history, fishermen and merchant history, archaeology and more!
Located at Al Fahidi Street in what is believed to be the oldest building in Dubai, Al Fahidi Fort in Bur Dubai, Dubai museum showcases the evolution from what Dubai used to be to the luxurious destination it is today.
Open in 1971, this building served for multiple purposes over the years. The exhibits are easy to follow and the information you'll get is valuable. Plus, you'll visit a historical part of Dubai and one of the most instagrammable places in Dubai.
The ticket price is 3 AED (reduced fees for several categories) – so it's really accessible to visit. Don't miss it!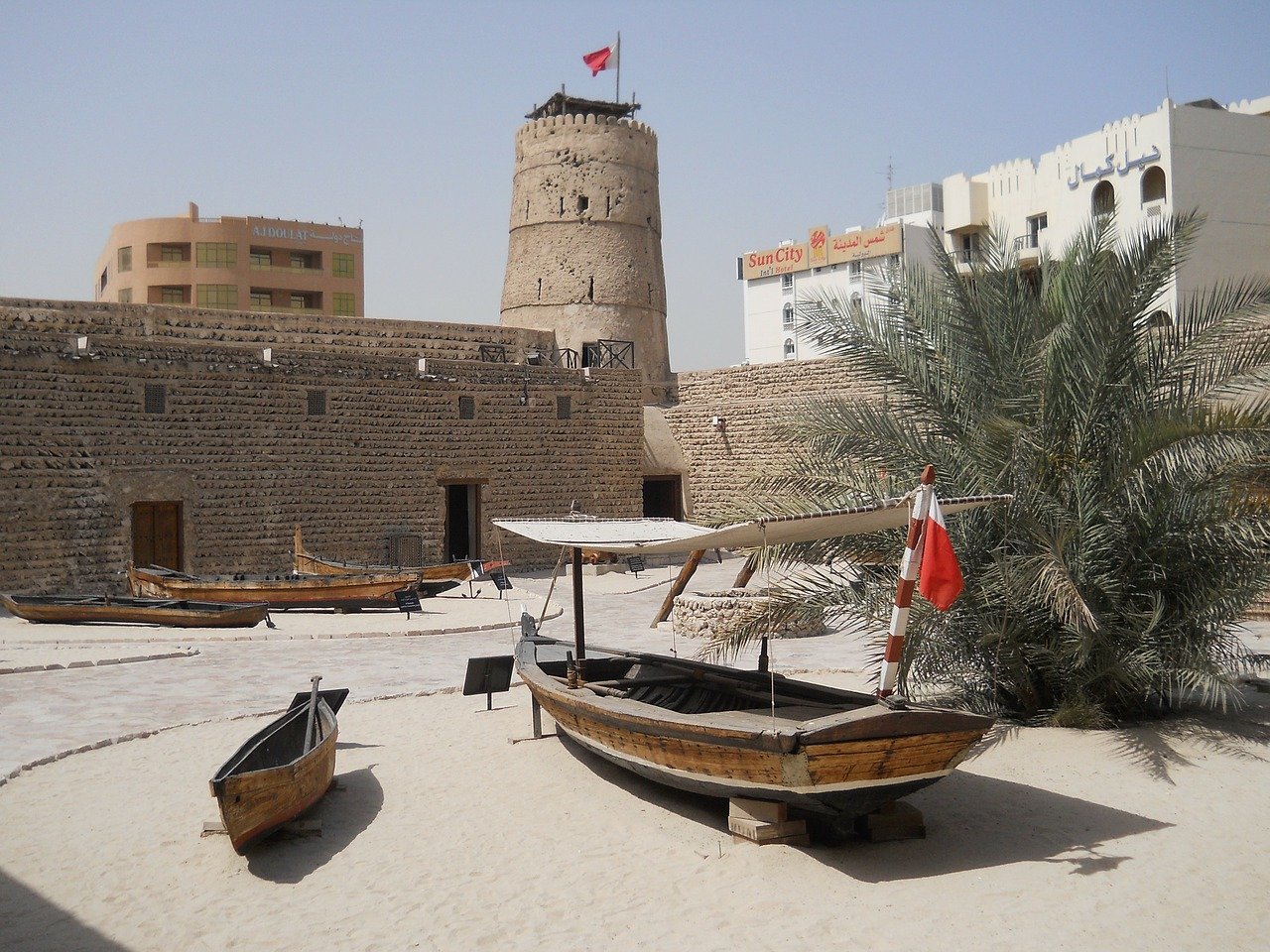 photo source
Etihad Museum
In the lovely Jumeirah neighbourhood, you'll find the modern Etihad Museum.
This museum will allow you to learn about the formation of the contemporary UAE. There are several interactive pavilions, so you'll love a visit here. The building is modern – and even if this is one of the newest museums in Dubai, people love it!
The admission is 30 AED.
As there are plenty of ways to book hotels in Dubai, maybe you'll consider one that's close to most of the museums and areas you plan on visiting in Dubai
Coffee Museum
In Al Fahidi Historical Neighborhood you'll find a jewel: the Coffee Museum. It's a small museum, but quite a gem.
As the admission is free, if you're a coffee-lover, you'll want to check it out, especially as it's located in one of the touristy areas.
Coin Museum
In the same Al Fahidi Historical Neighborhood, you can find another interesting museum: the Coin Museum.
Two floors, eight display rooms and numerous coins from different times are waiting for you here.
This museum also offers free admission – so make sure you include it on your Dubai visit.
OliOli
If you're traveling with children, you shouldn't miss OliOli Museum.
8 galleries and 40 different exhibits will help children have fun for hours and will boost their creative side!
Children will have the chance to learn more about science, technology, and the natural world, and will be able to jump the cool, coloured trampoline playground called Toshi's Nets (usually, this is the image you'll see when looking for this museum online).
The price is 40 AED for adults.
Saruq Al-Hadid Museum
If you like architecture and would like to see artefacts going back to the iron age, then Saruq Al-Hadid Museum is the place to go. You'll see local pottery, iron and gold objects.
The ticket price is 25 AED.
Bonus: Sharjah Art Museum
Located 30 minutes from Dubai, in Sharjah, the Sharjah Art Museum is a great museum to visit if you're an art lover and you'd like to discover the modern and contemporary art by artists from the United Arab Emirates and other Middle Eastern countries.
The admission to the museum is free, so there's another reason to include it on your itinerary.
These are the best museums to visit in Dubai. As you can see, there are Dubai museums for all preferences and for all budgets. Make sure you visit as many as possible on your Dubai vacation. And read our article on cool things to do in Dubai to get even more inspiration for your trip!