The impressive ceiling of The Romanian Athenaeum
One of the most beautiful buildings in Bucharest, Romania is The Romanian Athenaeum. This is a concert hall in the center of the city, a building dedicated to art and science. We just went inside it (and were able to take some photos 😉 ) during this weekend with someone from South Africa. We have been inside it on a number of occasions, but this building, with its impressive acoustic and interior decorations, always manages to mesmerize us.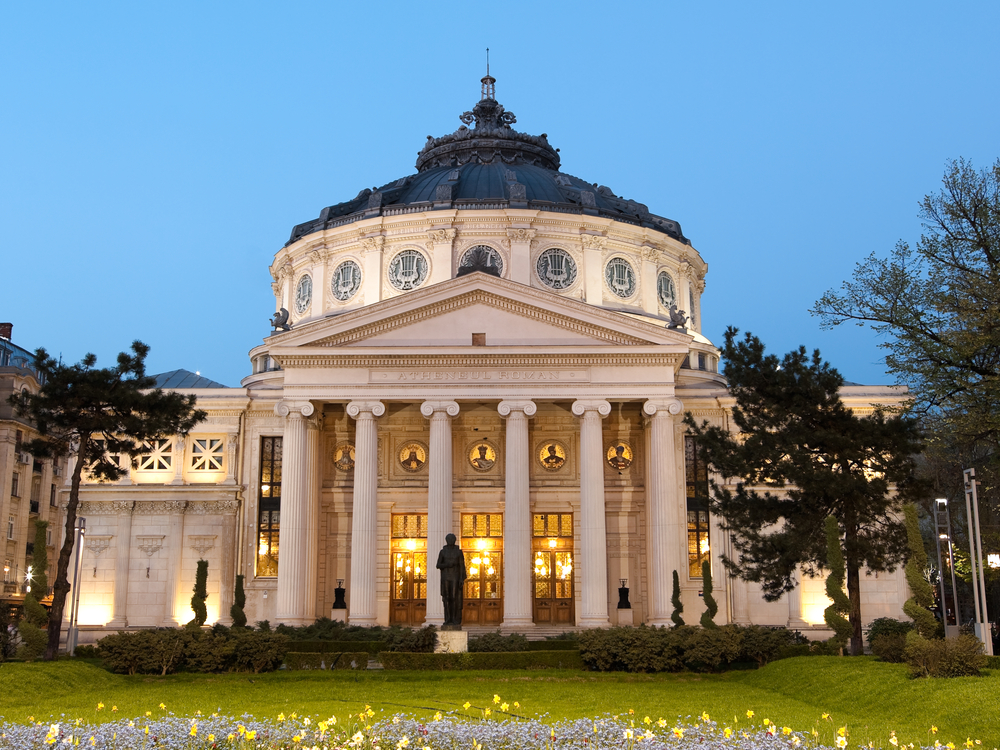 The Romanian Atheneum, photo from Shutterstock
Here's a photo of the ceiling (I'll present you The Romanian Athenaeum in a dedicated blog post later on).
The small cassettes include the names of some of the first cultural figures the Romanians have, and some were the founders of the Romanian Atheneum Cultural Society (society that decided to build this monument and to erect it in the country's capital).