New law in Hungary: it is illegal to take pictures without permission from all the people appearing in the photo
A new law was issued in Hungary that requires that all photographers now have to ask permission to all the people appearing in a picture in order to take that photo. The new law, effective from March 15, states that people should pay attention to those "who are not waving, or who are trying to hide or running out of shot", as the Guardian mentions.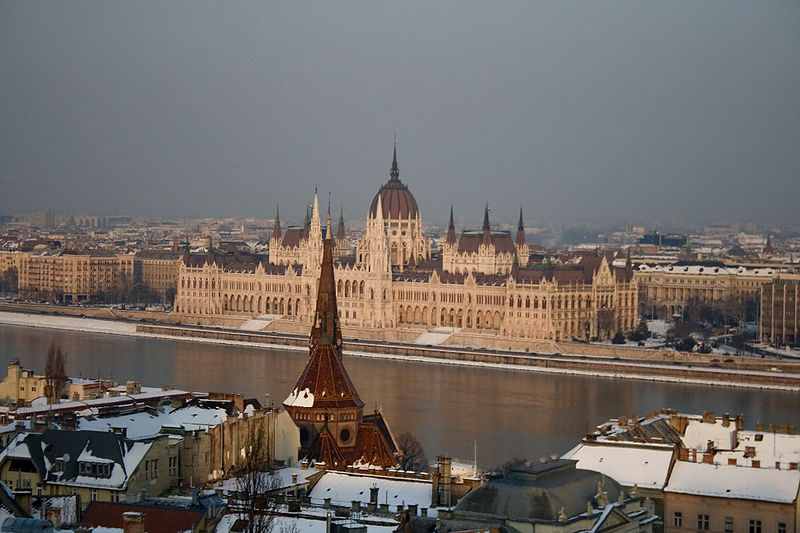 Photo Lepeltier.ludovic by on Wikimedia
Critics say that this law is somewhat vague and even obstructs people with different jobs. And yes, think of journalists for instance – they have to ask people's permission to take photo of an accident? How do they do that: first take the photo and then ask the permission, so that they don't lose the subject? – though the permission should be asked prior to taking the photo.
When it comes to travelers/tourist, this is also an issue. I admit I am not a big fan of portraits done without asking permission. I wouldn't like being photographed in such a manner and then have my photo used online, even if I don't see the photographer – he can use big lens. I know many other people don't have this problem, but some do. Also, photographing children is a relative sensitive topic. However, how would a traveler or a tourist take a photo of any monument or place in Hungary. To get perspective, you stay rather far from that object, and many people could be in the area. how do you manage to stop them all in order to ask their permission?
Oh, and how about this permission? It has to be a written one? How does one prove that he had permission to take a photo if a person, seeing, by chance, their photo online changes their mind and says they didn't give permission? Is there a special form people have to fill in?
You see, there are so many things to be taken in consideration and still many question marks. I can see the good part behind this idea of this law (portraits done without permission for instance), but, unfortunately, I think it is impossible to issue a law on such a topic with specifications so clear that there will be no down sides, only good parts.
All in all, I must admit I was thinking of going to Budapest (I never was there, even if it is very close to my country), but now, to go there and not be able to take any photo… I don't know. Yes, I don't visit a place for photos, but I like to take some pictures from my travels, not necessarily for my blogs, but for me, as I see them as travel souvenirs!
What do you think of this law?