Interesting and Curious Facts About Cuba
I admit I like to find out interesting things on the places I plan or want to visit. Also, when the time allows me, I look for valuable info from people who have visited a place. I like to chat with friends who have been to different places than those I saw, or to exchange opinions on the cities I visited.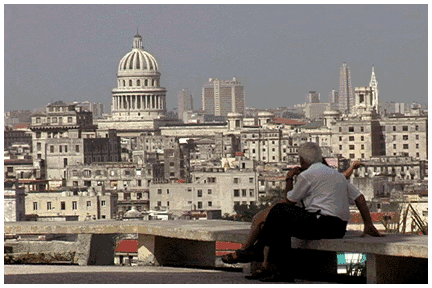 Photo source
I had some recent discussions on Cuba holidays and found out different perspectives: a country with poor areas, but also a country with a rich offer for those interested in luxury destinations here. But I mentioned something about curious and interesting facts on Cuba. Here they are:
 Seen from the air, the island of Cuba looks like a crocodile or an alligator, therefore Cuba is often referred to in Spanish as "El Cocodrilo" or "El Caimá".
The Manjuarí, a prehistoric fish, can nowadays be found only in Cuba.
All the food is served at the same time in a traditional Cuban meal.
Christmas become an official holiday in the country in 1997 in preparation for the visit of Pope John Paul (that took place in 1998).
Apparently there are no animals or plants in Cuba that are poisonous or lethal to humans.
Cuba has the highest doctor to patient ratio in the world and sometimes doctors are sent abroad to countries with a great need of medical professionals.
Ernest Hemingway wrote "For Whom the Bell Tolls" and "the Old Man and the Sea" while he lived in Cuba.
The worlds' smallest hummingbird and smallest frog cam be found in Cuba.
The most popular sport in Cuba is baseball; citizens also like boxing and even the game of dominoes.
Cuba is the most populated country in all of the Carribean, with over 11 million residents.
I also found an interesting presentation on SlideShare that I am including below (contains some of the facts listed above, and some new ones.
Do you know any other interesting facts about Cuba? Share them with me, please, in comments.