What to do in December in Bucharest
Last Updated on
Bucharest, capital of Romania, is a great city to visit in December as numerous events take place. Here are the best things to do in December in Bucharest, shared by a local, including the Bucharest Christmas Market, the National Day parade, and more!
Starting with the celebration of Romania's National Day on December 1st and following all the special winter holidays events (Christmas markets, fair, open air skating areas, Christmas lights, and more, New Year' Eve) – there are many available activities that wait for you to discover them! Sometimes it also snows – so December is a "full" month in Bucharest :).
I admit I love my hometown in this first winter month. So many exciting thing to do – for solo travelers, couples, or families traveling with children – and all at affordable prices or free. I included below a list of the most important things to do and see in December in Bucharest – a guide to help you better plan your visit in Bucharest in this month!
What to do in December in Bucharest
Enjoy the National Day's Parade
December 1st marks Romania's National Day – and an impressive parade takes place each year. There is a special route – some streets close a few days in advance, as rehearsals take place – and on sunny days you get the full package, aka helicopters and airplanes as well (on foggy days you won't be able to see their show as they don't perform).
On December 1st 1918, the delegates present in Alba Iulia, a city in Romania, declared the Union of Transylvania with Romania (complete details here). This date became the National Day after 1989 (the year in which the communism regime was removed, and we became a republic).
The parade includes all types of arms, and you'll also see some special regiments in their parade costumes.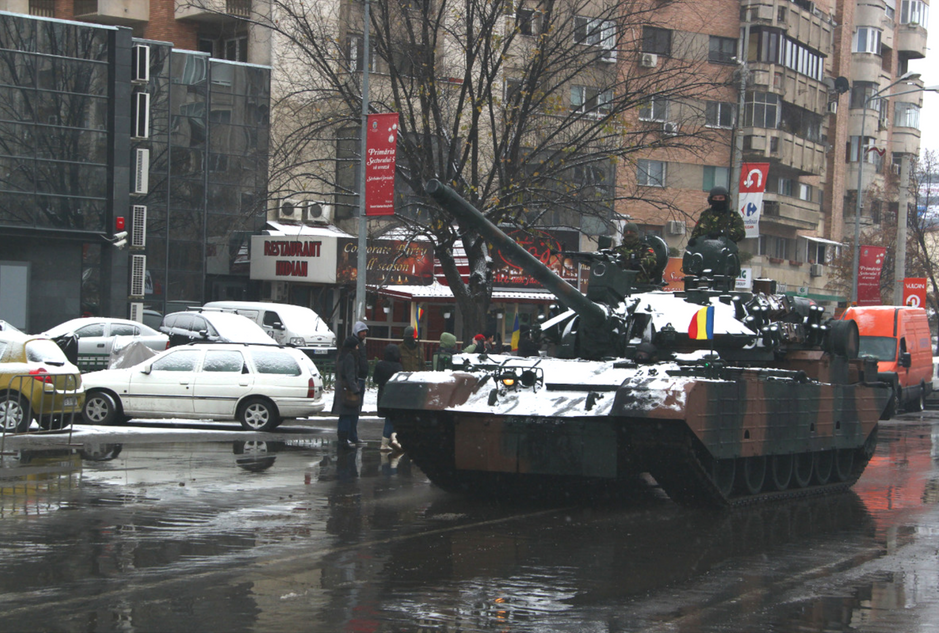 More things to do in December in Bucharest:
Discover the Christmas events and fairs
Christmas is a very special and loved holiday in Romania and over the last years numerous events developed, therefor you have so many activities to choose from (or enjoy them all in the days before the holiday).
Visit the Bucharest Christmas Market
Starting a few years ago, the Bucharest Christmas Market became a highlight of Christmas in Bucharest. This year, Bucharest Christmas Market takes place in Piata Constitutiei – the one in front of the Palace of Parliament. This yea, 100 houses, a carousel, an ice skating rink, and a train ride await for you and are FREE. Plus concerts, Santa Claus' house! The event takes place between December 1-30 (Santa's house is opened 10-24 December)
Last year it was a complex fair organized in Piata Universitatii with concerts, over 60 small houses with handmade products (paintings, Christmas decorations, and other products) and food. The market is opened for a month.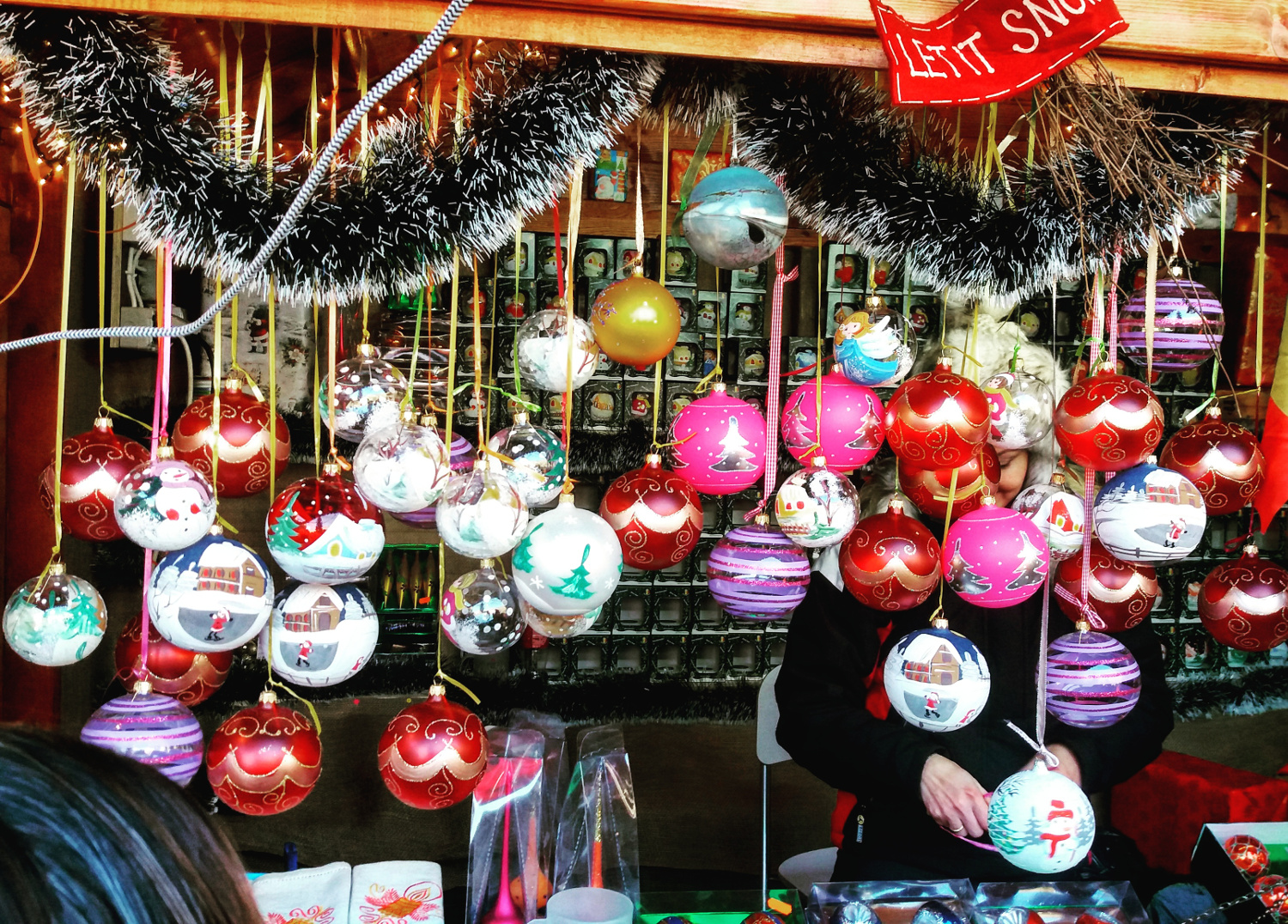 Children can meet Santa Claus – there is a special house opened (and they receive a sweet as a gift 😉 ).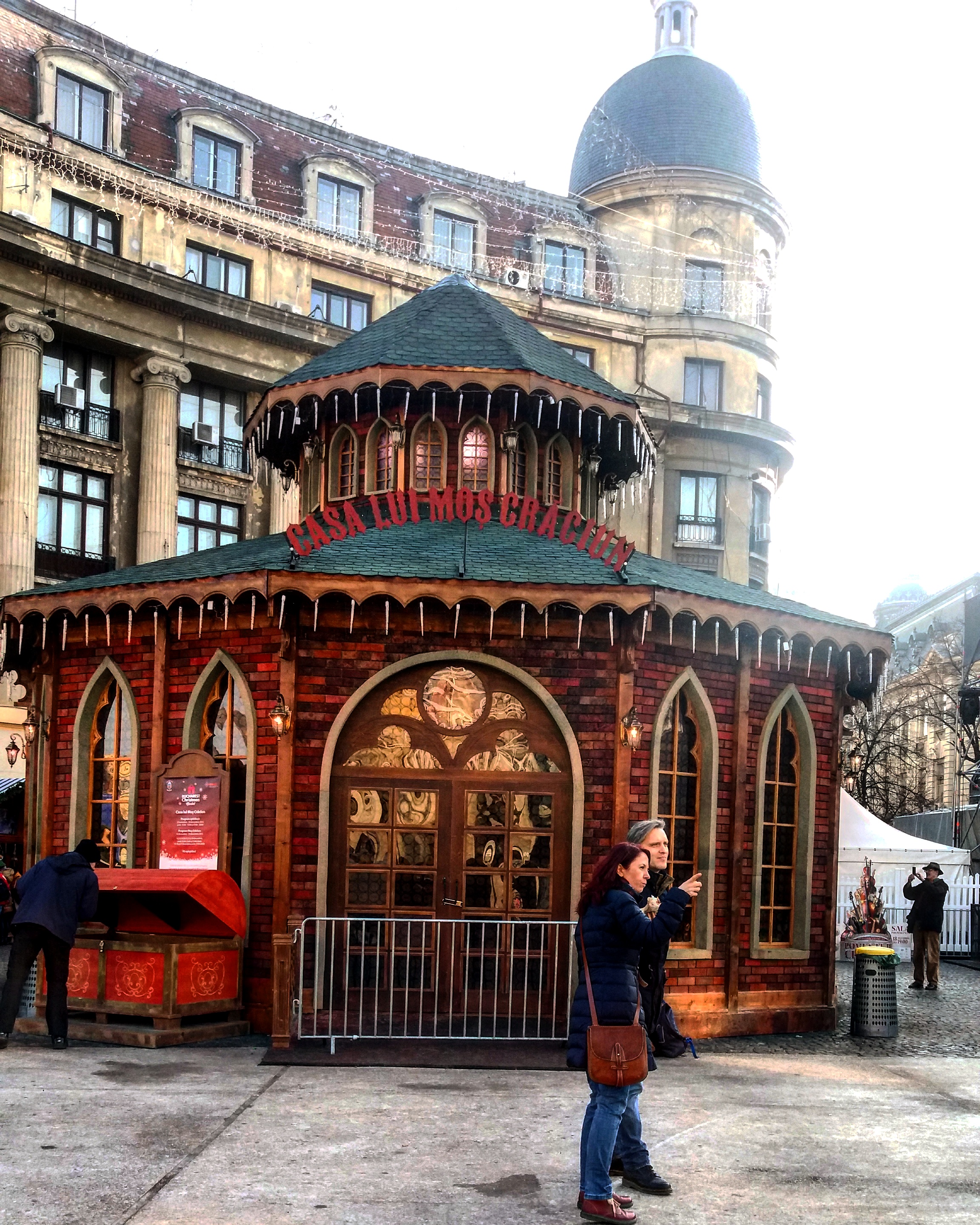 From Friday to Sunday, each week, there are concerts – DIFFERENT guests all the time! The official website presents the complete schedule so that you can choose the days with the genres/artists you love.
My family loves this Christmas Market. We have visited during the day, and during the evening (when the Christmas lights are lit). My son loved meeting Santa (first such "encounter" for him) – and, of course, we bought some souvenirs and ate here.
Visit the parks and other Christmas Markets
Parks are wonderful in any season – and in December in Bucharest they are simply gorgeous. Many alleys are decorated with Christmas lights and decorations. There are also various fairs and events – so you will most likely be surprised!
Apart from the Bucharest Christmas Market in the center of the city (the one at Piata Universitatii mentioned above), there are other smaller such markets in Bucharest. You'll see one in Cismigiu Gardens (also known as a park); you'll definitely see one in the Piata Unirii (Unirii Square). Smaller ones are also in other parks.
Malls also have special holidays programs
Bucharest has many malls – two were opened this year, if you can believe that. Each mall hosts special events during the winter season – some Christmas related (most of them), some New Year's related. During the weekend, in the morning, many have events for children – free! – with contests, arts and crafts, face painting, balloons, and more. Shops invite visitors to take advantage of the holidays sales – so there is practically something for everyone.
The good part: being indoor you won't freeze 😀
Also, don't forget that Romania is one of the countries where movies are NOT dobbed, so you can enjoy them in the language they were made (we have Romanian subtitles).
Go ice skating – at the mall or in the park
Yup, if you love skating, Bucharest has outdoor ice skating rinks. The lake in the Cismigiu Gardens is transformed into an ice skating rink – so you'll enjoy a lovely walk in the park and go ice skating!
The Promenada Mall has an ice rink too – an outdoor one!, the only one of its kind – on the terrace.
And another ice skating rink is an indoor one, in a different mall, AFI Palace Cotroceni.
This year there will also be an ice skating rink at ParkLake Mall – and one, as mentioned above, in Piata Constitutiei – at Bucharest Christmas Market.
Admire the Christmas Lights decorating the city
From the first year they lit these light I fell in love. All the main boulevards and important streets (all across Bucharest, aka in almost any neighborhood) have special arrangement and lights. And they change (not completely, but most of them) each year. I cannot wait to see the ones prepared for this year (they are already in place, just not lit yet).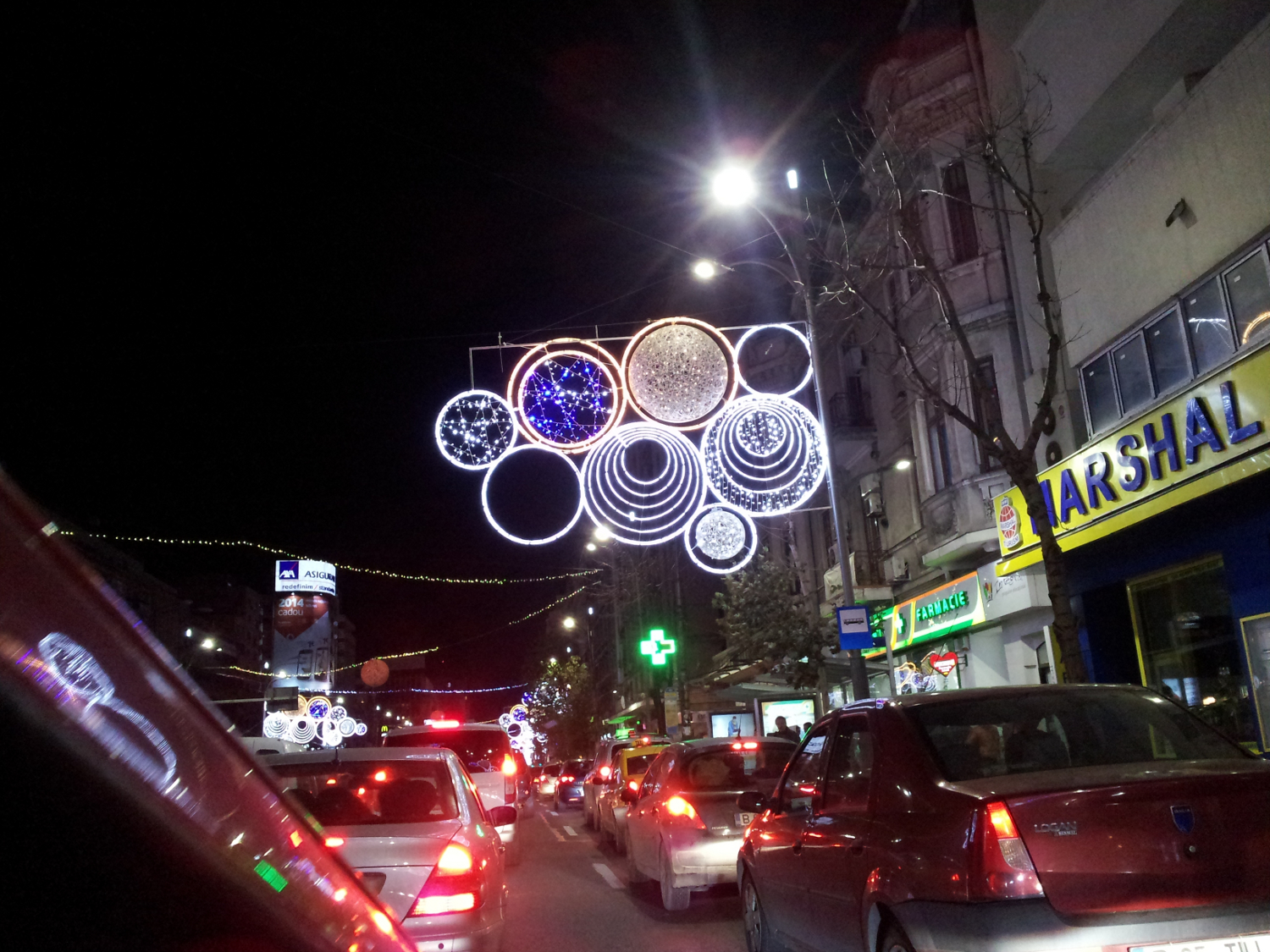 As a tip: the light are usually lit on December 1st or on December 6th. In the first day, don't be in the city by car. The traffic is jammed – as many people just go out to see the lights. Two years ago they were walking on the streets…
I'm always recommending you to go after 3-4 days. And preferably not during the weekend. And I'm also recommending you to spend several hours – or go in several days – all over the city as the arrangements are different and each one has its charm.
I like taking long walks on these boulevards. Yes, I love Christmas lights 😀
Have fun at a party or concert on New Year's Eve
December is a month with many special moments, and the New Year's Eve is a great chance to have fun. You have several interesting opportunities in Bucharest. There are open concerts (in the famous central squares of the city); many hotels host special New Year's Eve Parties – you book your place, enjoy concerts, meet people, eat well, have fun!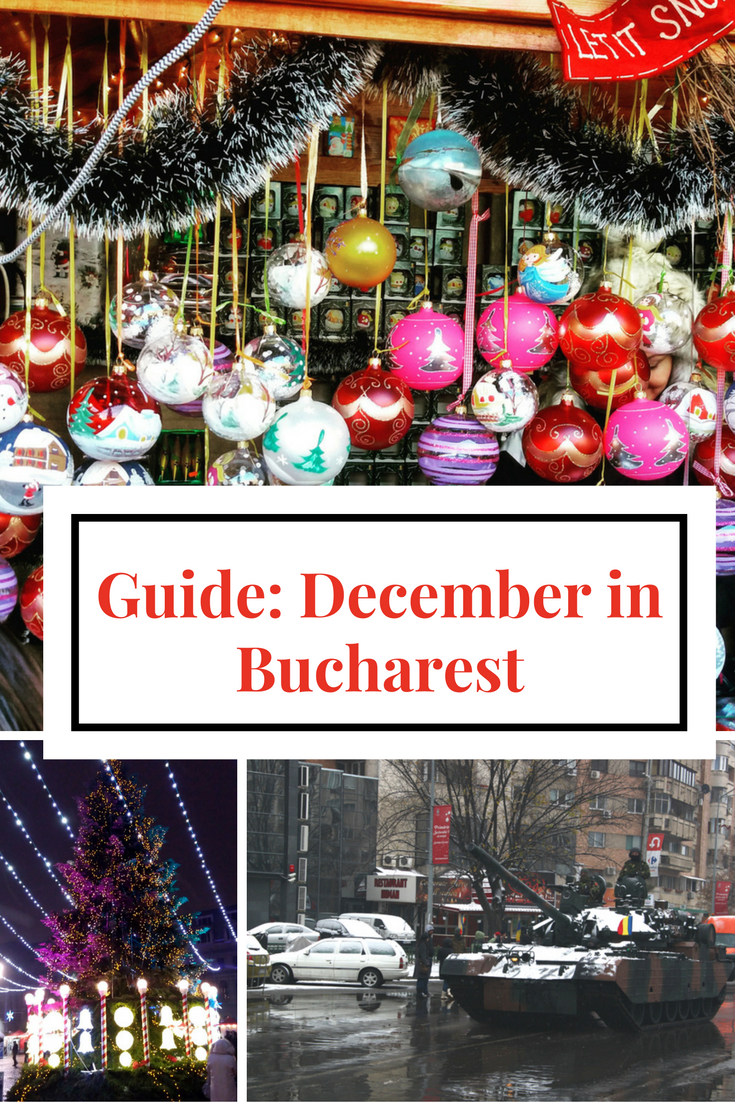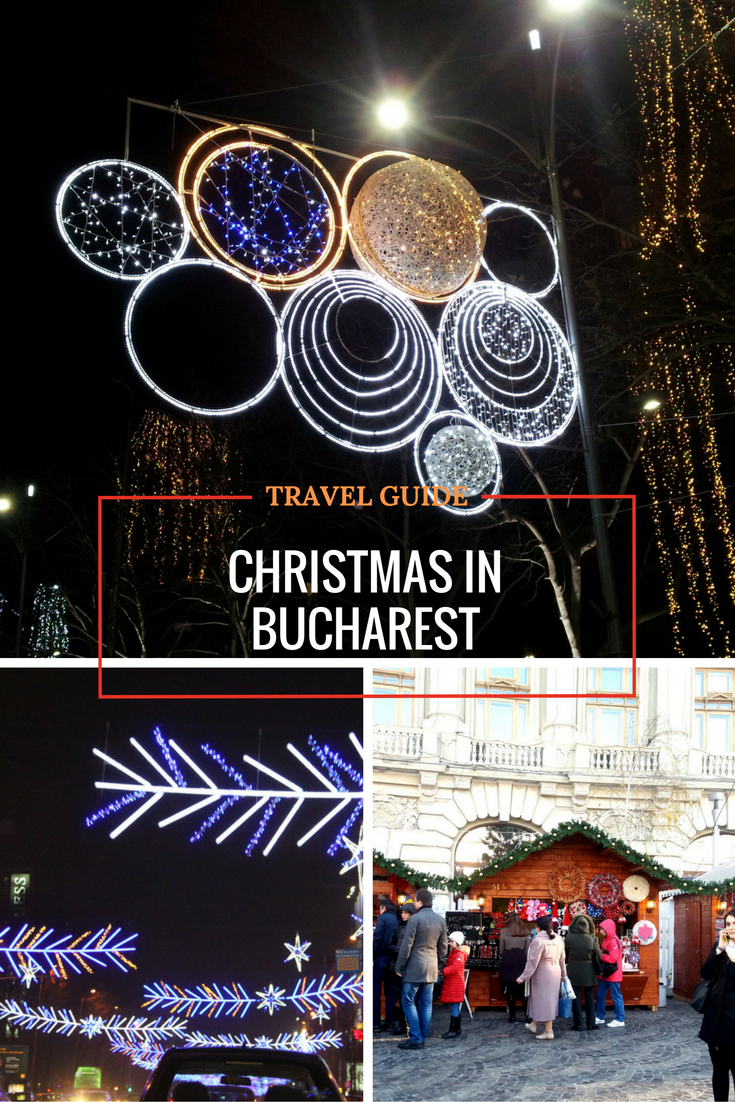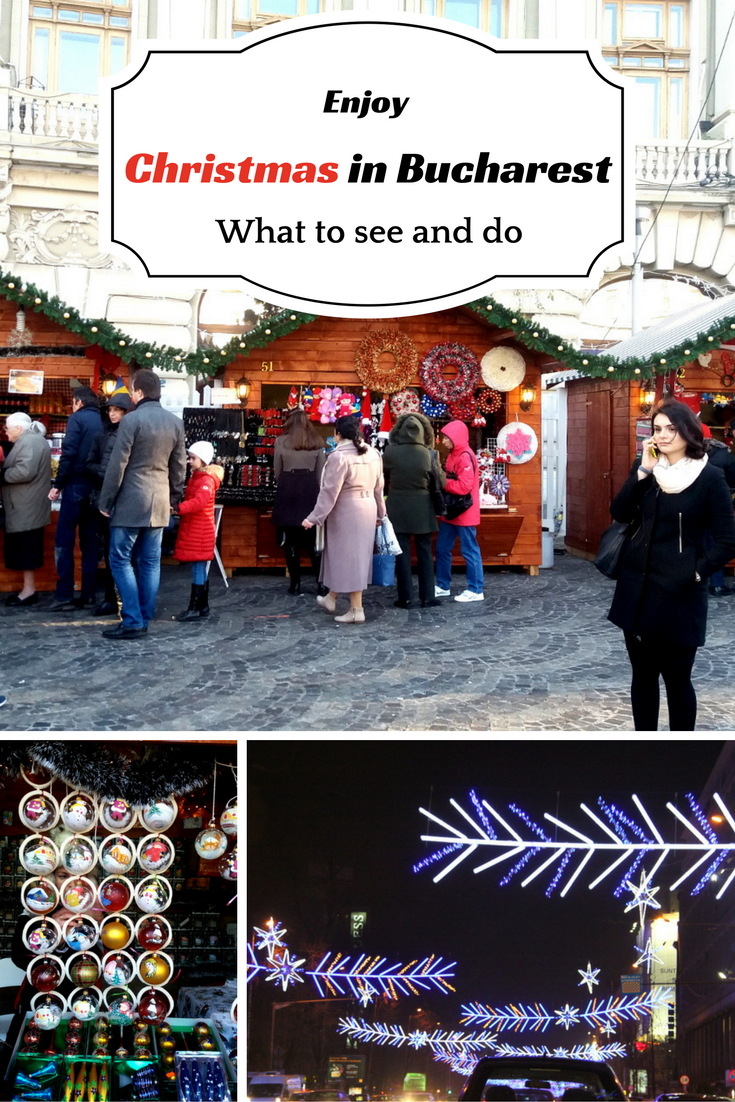 Save
Save
Save