Stealing from hotels – habit for some tourists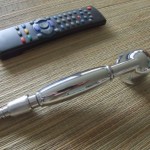 I cannot understand stealing. Any type of it. And here I am listening to the TV and reading some articles on the Internet on tourists stealing from hotel rooms…
And maybe it's one thing to take a soap and something different to take all kinds of objects from hotel rooms – from sheets to towels, from vases to different bathroom items.
Hotel personnel tries to keep an eye on all tourists. There are also surveillance cameras on the corridors (definitely NOT in the hotel rooms and, god forbid, in bathrooms…). But people still take what is not theirs and the personnel cannot act like a cop, being too suspicious or mean to all tourists, acting thus in an inappropriate way against the honest tones.
A problem that appears is that hotels have losses – of course. They have to reduce the damages, buy new stuff and that involves money. Lots of money, sometimes. This brings higher prices for tourists – for the hotels have to operate on profit – not just losses. Is this correct for the tourists that don't steal? Of course not. But they are paying for the other ones too.
But what can a hotel do?
How should thieves be punished?
Why do you think people steal from hotels? Do they really need a souvenir from where they've stayed?