Is communication with your loved ones while traveling really that easy/accessible nowadays?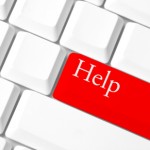 We say that we are in web 2.0 era. That means, among others, that we have all sorts of communications tools available, tools that allow us to contact different persons from all over the world. Some of these tools are free to use – like for instance Skype, Gtalk (including video), Yahoo messenger and so on. You only pay the internet access – which sometimes is free or included in the price of a hotel room or a restaurant, coffee house etc.
We also have telephones. Mobile phones are used on a large scale – also all over the world. Theoretically you can contact anyone anywhere – as long as that person has a signal and, of course, a mobile phone.
So speaking, getting in touch with your friends and family is easy. Or isn't it?
We could say that it is easy. One click away. One telephone number away.
But we should take in consideration some important issues.
The costs. When a minute of a phone call costs almost or even over 1 euro plus VAT that's not so accessible. And when someone is away for weeks or months yes, you want to get in touch. But you should take in consideration the costs at the return. These costs go also for "traditional" telephone services.
The signal/The Internet band. Yes, I live in the country places on the 2nd place at Internet band quality in the world. I'm really happy about that and yes, I really appreciate it. I love having almost instant access to any site I want. I love being able to do many things at one on the internet, including video calls. But recently Andrei, my husband, was away and we tried to chat through Skype/GTalk – video part. And though he had internet access at almost the biggest band packet in the country he was in… we didn't managed to chat and see each other because the Internet over there had BIG problems: toooooooo slow connection, "small" band. We managed to only hear a couple of times. It's the same with mobile phones: if one travels in an uncovered zone that you can have the greatest phone in the world. It won't do you any good.
What do you think about today's offer and accessibility of communication? What kind of experiences did you have?