The Village Museum (Muzeul Satului) a "must visit" in Bucharest, Romania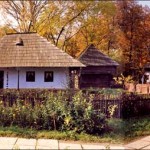 Every time a friend from elsewhere in Romania or from another country comes to Bucharest and asks me what he/she should definitely see, I have an invariable answer: The Village Museum – Muzeul Satului. Why?
It is an open-air museum – so you actually get to visit it, have a walk in the nature, feel the perfume of flowers and trees and, of course, see specific traditional houses from all over Romania.
You can spend hours and hours walking the alleys and find out interesting things about each zone of Romania and their specific elements when it comes to houses. And believe me, there's a lot to see. And everyone we took to this museum (or recommended it to) have confirmed this!
First of all you have to picture the museum: it is located next to a park and it has 100,000 m2; on this area, 272 authentic country farms and houses are laid out. The Village Museum was created in 1936 by Dimitrie Gusti, Victor Ion Popa, and Henri H. Stahl. Imagine that in '30s there were only three such museums all over the world!
But that's not everything.
Every day several houses are opened for the public to see on the inside. You can actually feel the local, specific, smell / perfume (yes, each area displays a specific scent due to the materials used and also to the objects used – which you will also encounter – inside the house). You can choose between the printed explanations and a guided tour (trust me you'll find out interesting data – even we, Romanians, found out interesting stuff from a guide for foreign tourists that was guiding the group on the same track that we chose! 🙂 ).
You'll see from hovels – houses build half under and half above ground – to impressive peasant homes from Maramures, Muntenia, Moldova, Oltenia and Transilvania. You will also see different (wooden) churches, barns, stables and so on. Since the museum is located next to one of the largest parks in Bucharest – Herastrau – you'll have the chance to enjoy a walk on the lakeside and admire some boats.
The Village Museum is a special place for many reasons. Having all these houses gathered together gives you an image of the quintessence of the Romanians (along with the Romanian Peasant Museum which we'll talk about in a different post). You'll be able to see the roots of Romania. Each house, each object has its own purpose and it had a special place in the house, symbolizing something. It is indeed a walk through the history.
I am Romanian and I have visited this museum many times – but each time there is something new I discover: a new house I get to look closer at, a new detail I didn't notice before, a new color or a distinct object. There was a fire that burned down a house from Maramures – but the museum had it completely restored.
The Museum is always great. Each season brings its own scent of specific flowers or fruits in the trees. Yes, it is a great place to spend a day (or at least a few hours). And it is a great place for kids as well as for adults.
Be sure to bring a bottle of juice or water, especially during the summer – you will definitely need it 🙂
At the entrance (which is as well an exit, but there is a secondary exit directly into the Herastrau park) you will find a souvenir shop. It has many specific objects from all over the country, usually local objects hand made by traditional workers. Although the website is only in Romanian, the pictures show you a series of these items you can buy. However, in the physical store each object has an English description too.
So the recommendation is clear: if you come to Bucharest and you'd like to see something special, have a visit at The Village Museum (Muzeul Satului). The address is Kiseleff 28-30, 1st district; you can find more contact information (including e-mail) here.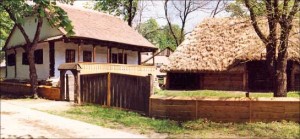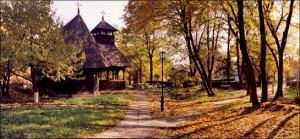 Photos from official site.