Top attractions in Amsterdam for a first visit
Amsterdam is like a beautiful dream. One of Europe's most beautiful cities, Amsterdam has a lot to offer to all its visitors: from scenic walks to a boat tour, from shopping streets to splendid buildings, and from spectacular museums to the famous flower market and beyond.
Here are the top attractions in Amsterdam for a first visit to help you better plan your trip and make sure you don't miss anything important. The list includes items for every preference, so you'll definitely find something to include on your list. As there are numerous hotels in Amsterdam to choose from, a visit here is easy to plan!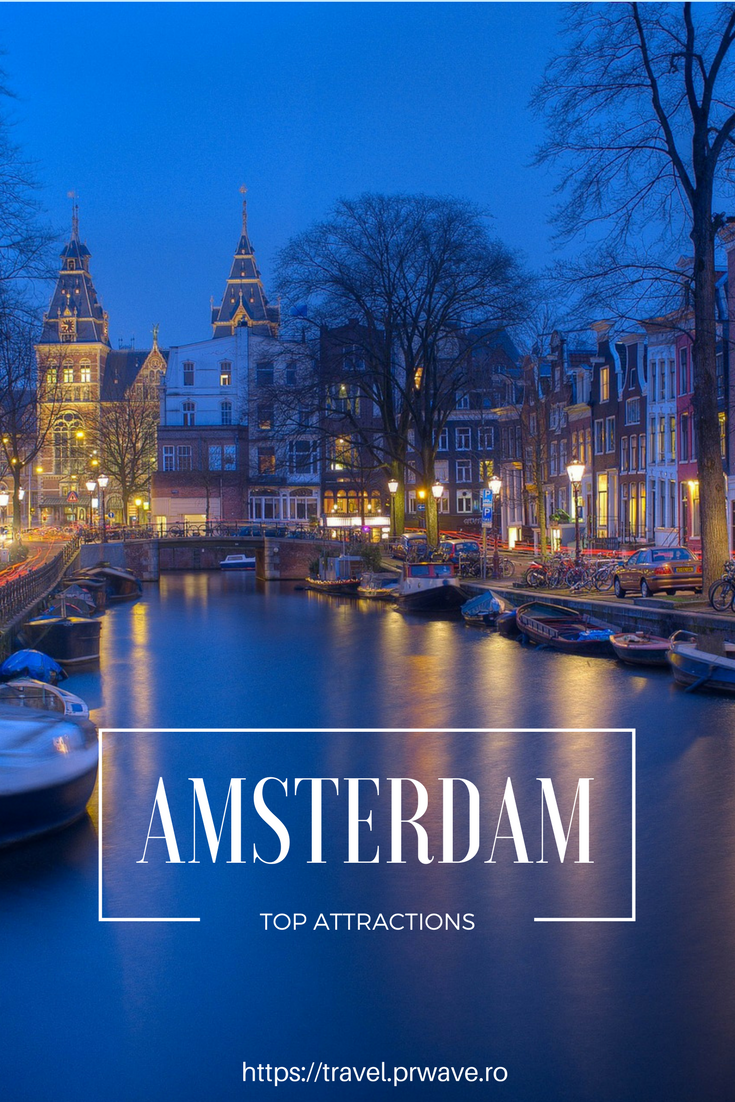 One thing is clear: I never heard anyone saying Amsterdam wasn't worth it. A friend of mine was there a couple of years ago and she ended up walking a lot – she discovered so many great places like that – and wants to go back. My husband was there with his job for a short while, and he wants to go back. And the list could continue because the charming houses, the impressive museums, and the famous and off the beaten path attractions make this city a true European gem.
Go to the Flower Market of Amsterdam
It's one of the most impressive flower markets you'll see. And the beautiful smell of flowers will enchant you – while the diversity of them will forever remain in your soul.
You don't necessarily have to buy flowers – though picking some bulbs for your garden, if you have one, would make a splendid souvenir, especially if you choose perene flowers! – but you cannot miss the market as it is one of the city's landmarks. There are also some souvenir shops here – and near the flower market – that sell various products – from cheese to magnets, and more.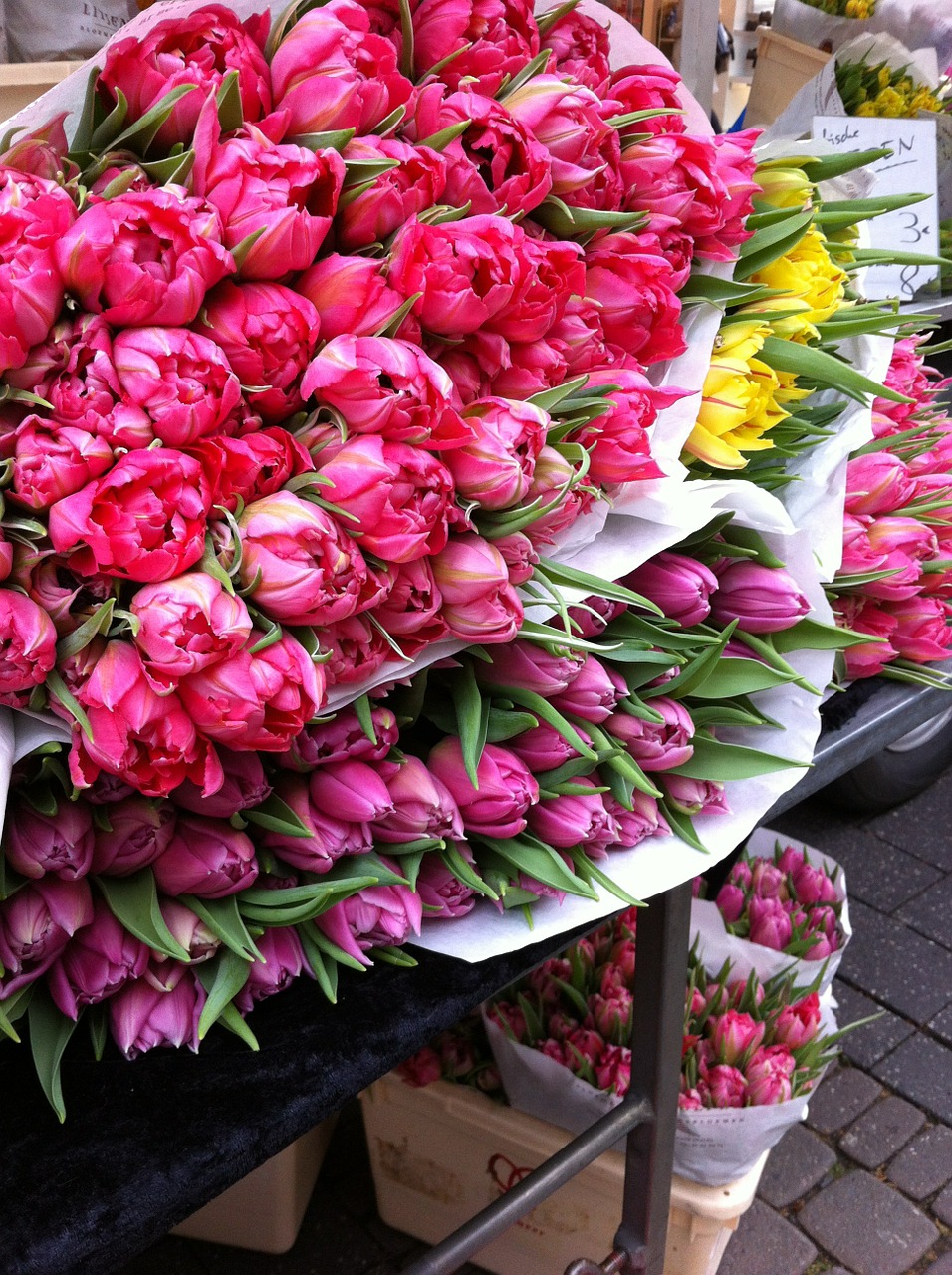 photo from Pixabay
Visit the Rijksmuseum
No visit to Amsterdam is complete without a visit at this comprehensive museum. The Rijksmuseum is home to the country's largest collection of art and artefacts – paintings, books and manuscripts, sculptures, etc. Plan a longer visit here in order to be able to admire the masterpieces exhibited here.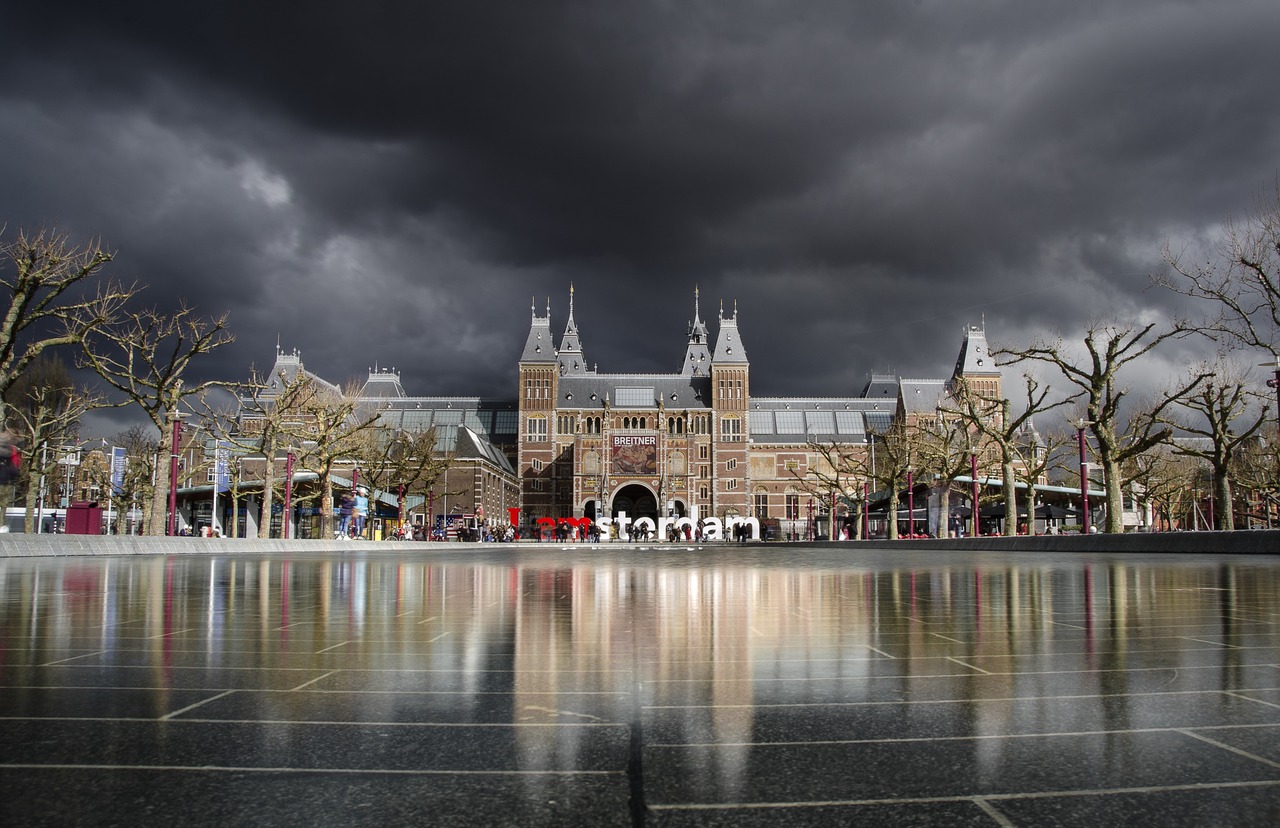 photo from Pixabay
Learn more about Van Gogh at
As far as I know, The Van Gogh Museum is the second most visited museum in the Netherlands (or one of the top 5). And that's not really surprising given the huge talent of Van Gogh, his interesting and tragic life, and the influence he had in art.
Now, you know I like Van Gogh (was really happy to see some of his paintings in Paris, at Musee d'Orsay), so this museum had to be on a list of must-sees in Amsterdam. In fact, even if you are not a fan of his art, given his importance in art, you could visit this museum to familiarize yourself a bit with his works.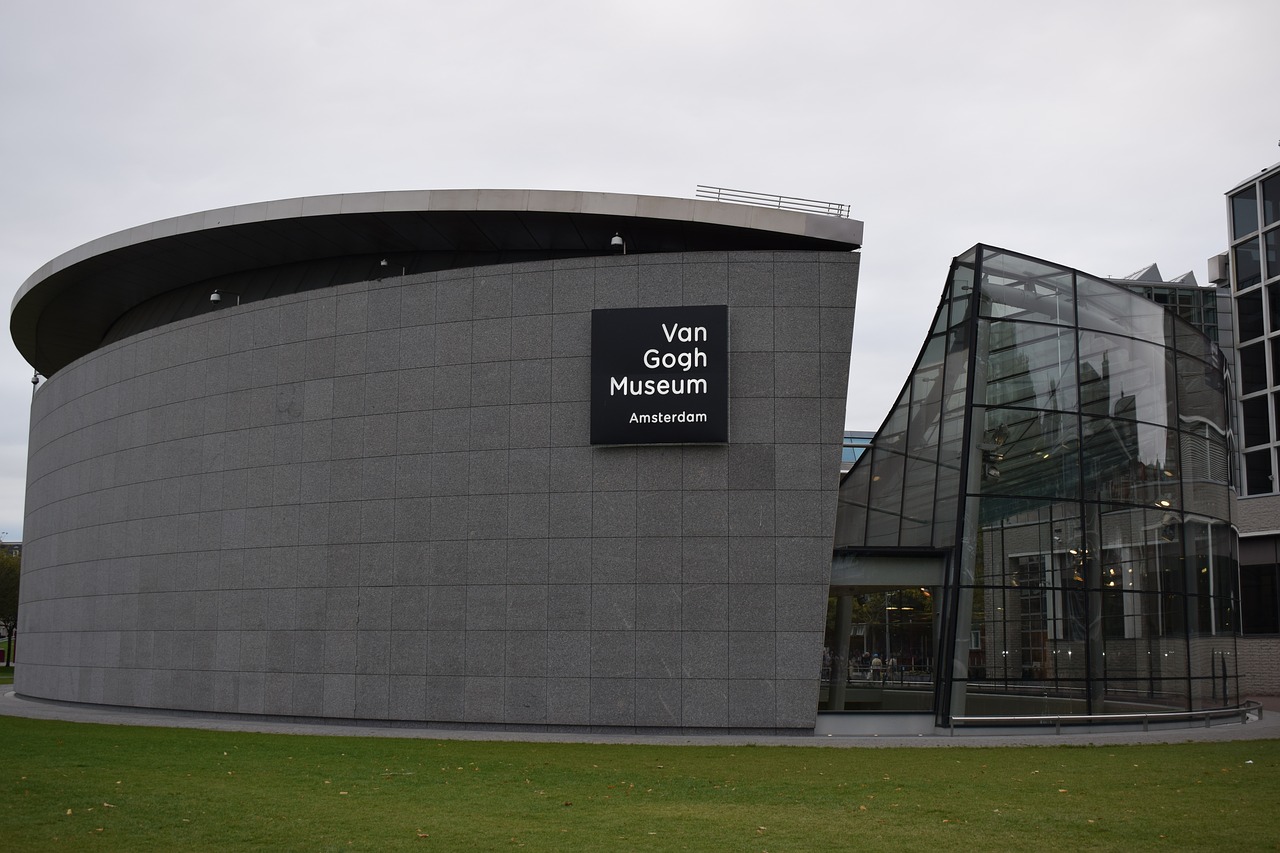 photo from Pixabay
Explore the Amsterdam Canal Ring
Don't miss the chance to take a boat tour of the Amsterdam canal ring. You'll have a nice time – perhaps it would be a much needed break from all the walking through the city 😉 – and you'll see the city from a different angle. Plus, you'll discover why Amsterdam is sometimes called the Venice of the North.
If you don't like boat tours – or want a more budget friendly way to explore them – you can always take long walks. You can also discover them while riding a bicycle – as you know, there are many bicycles to be rented as Amsterdam is very bicycle friendly.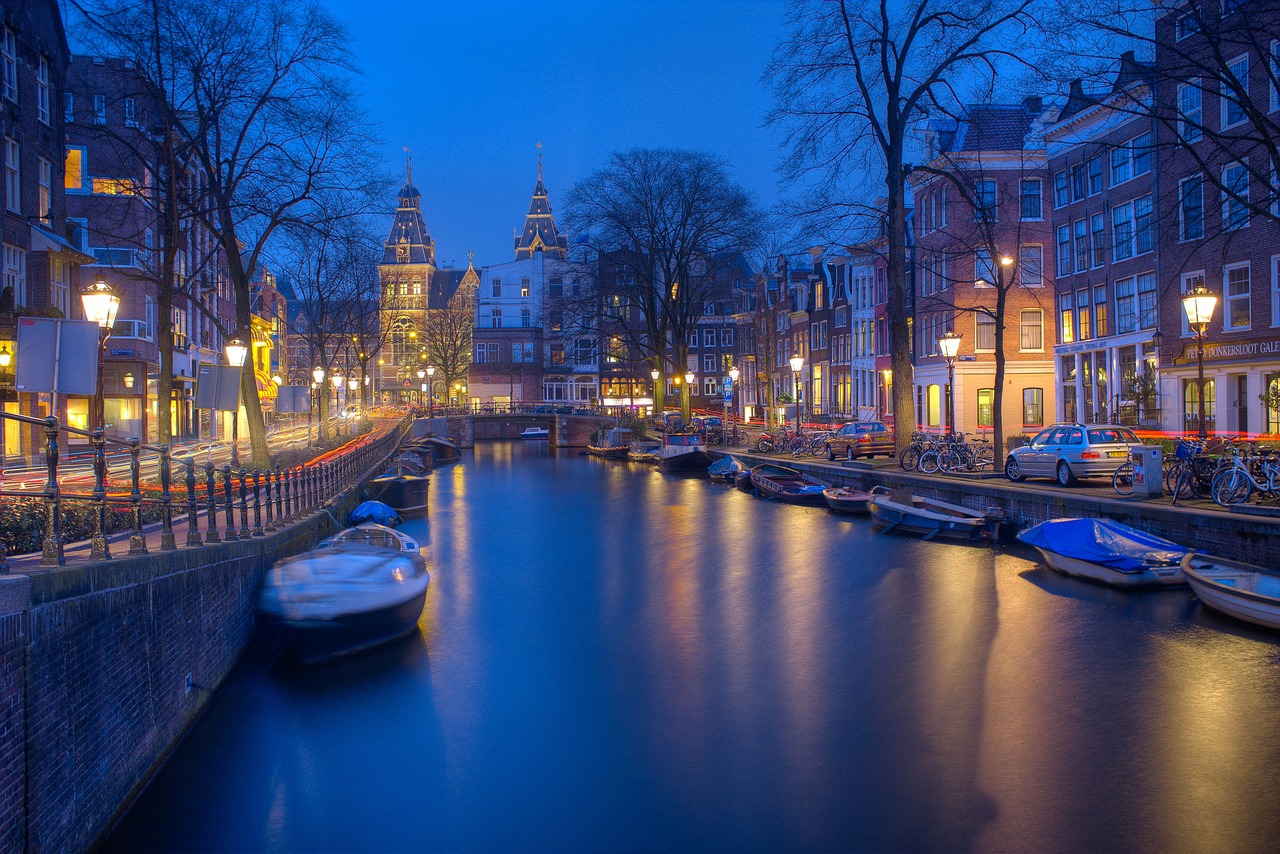 photo from Pixabay
Discover Begijnhof
With an entrance via the Begijnensteeg, this place is perfect to get away from the hassle of the city. It's a very quiet part – one might call it an off the beaten path attraction. Home to the oldest wooden house in Amsterdam, this group of houses is charming and organized around a central green garden you'll love.
The story of this place is also very interesting. Established as a convent in the 14th century, it was later used by the Beguines (religious women who lived here as a community). As the place has a religious background, you'll also have the chance to see the Engelse Kerk beautiful on the inside.
Go Shopping at Kalverstraat
Another famous place in Amsterdam, Kalverstraat is a shopping "hub" where you can find pretty much anything from souvenirs to perfumes, from cafes to various galleries and small boutiques. You can also find many shopping streets out of Muntplein (a square where you can see the Munttoren – Mint Tower).
If you like flea markets, then you should pay a visit to the Vlooienmarkt – a floating flea market dating back to 1806 (you'll find various items, both used and new).
Include Other Museums on Your List
Amsterdam is home to more than 60 museums, so, if, like me, you are a museum lover, as a tip I'd recommend you to first find out the complete list of museums in the city and then pick those that appeal to your preferences.
Famous museums in Amsterdam are Het Scheepvaart Museum – The National Maritime Museum, the Rembrandt House Museum, The Stedelijk: Amsterdam's Municipal Museum (art museum focused on 19th century Dutch and French painting), the Science Center Nemo, The Anne Frank Museum (famous Holocaust victim), The Jewish Historical Museum, to name just a few.
See the Royal Palace
Wouldn't you like to visit a palace that is used by the royal family? Yes, though it is open to the public most of the time, the Royal Palace is in active use by the Dutch Royal House – so a visit here is a great opportunity to get a glimpse of the royal life.
Prepare to be mesmerized by the decorations and find out more about the rich history (a free mobile guide is available in multiple languages), all in a very pleasant visit.
Take long walks in the Parks
Amsterdam is a green city and has more than 30 parks. The most famous one is Vondelpark (and the largest one), but you will also find adorable the Rembrandtpark or the Westerpark, to give just two more examples of lovely parks from the numerous ones in the city. Just pick the nearest one to you, and you'll definitely have a great, relaxing time.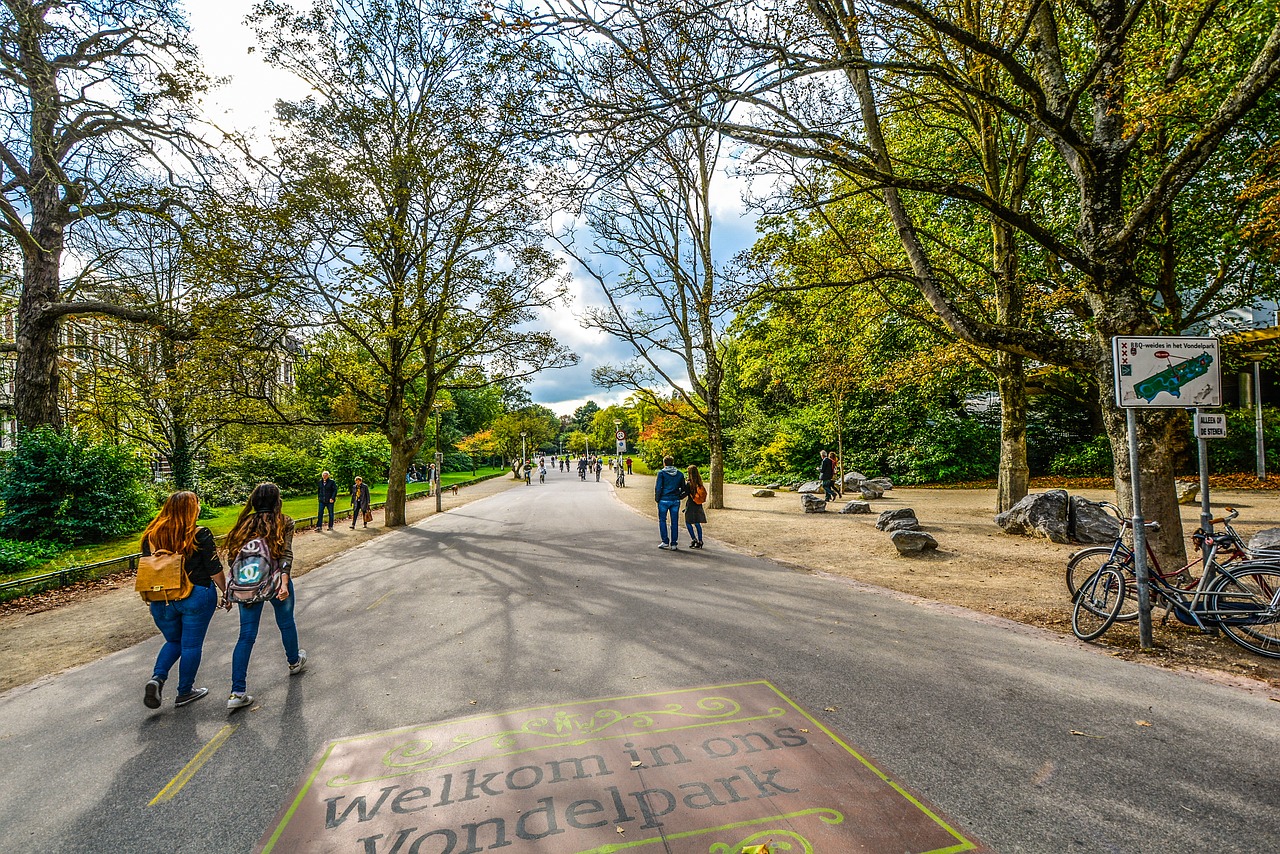 photo from Pixabay
See the Port
First used in the 13th century, The Port of Amsterdam is impressive, and if you are a fan of the everything maritime, a visit here should definitely be on your list.
Take a boat cruise around the harbour and canals (if you pick one at night you'll see the bridges and houses lit).
Discover Amsterdam's Churches
Strolling the streets, you'll discover some really beautiful churches, each with its special story. Among the churches to include in your itinerary are: The New Church (Nieuwe Kerk – the official coronation church of Dutch monarchs), the West Church (Westerkerk – perhaps the most famous church in Amsterdam), the South Church (Zuiderkerk – where three of Rembrandt's children are buried), and The Old Church (Oude Kerk, built in 1306 and the first hall church in North Holland).
Learn about beer at Heineken Experience
Amsterdam is also famous for being the home of Heineken, a famous beer in many countries. There is a special tour you can take – the Heineken Experience – which includes samples, learning more about how the beer is made, and a 15-minute shuttle boat ride to the Heineken Brand Store. A perfect experience for beer lovers!
As you can easily see, there are so many wonderful things to see and do in Amsterdam. The Netherlands' capital has a lot to offer to its visitors! Not included above, but also famous, is the Red District. Also, as any other city, while taking long walks – or bicycle rides – you'll discover more attractions, special shops, and enjoy the design of the houses, famous worldwide.
Amsterdam is definitely a must visit city in Europe. It has a lot to offer, it is beautiful and educational. A city you'll want to revisit – and one that you'll recommend to your friends and family.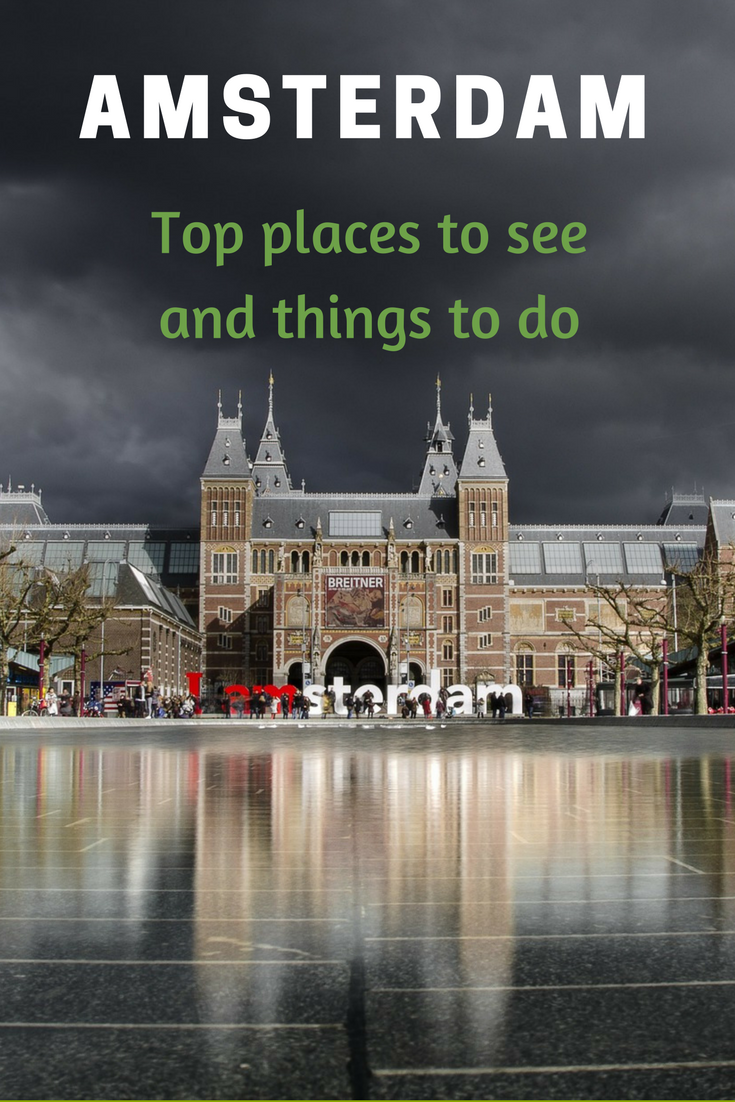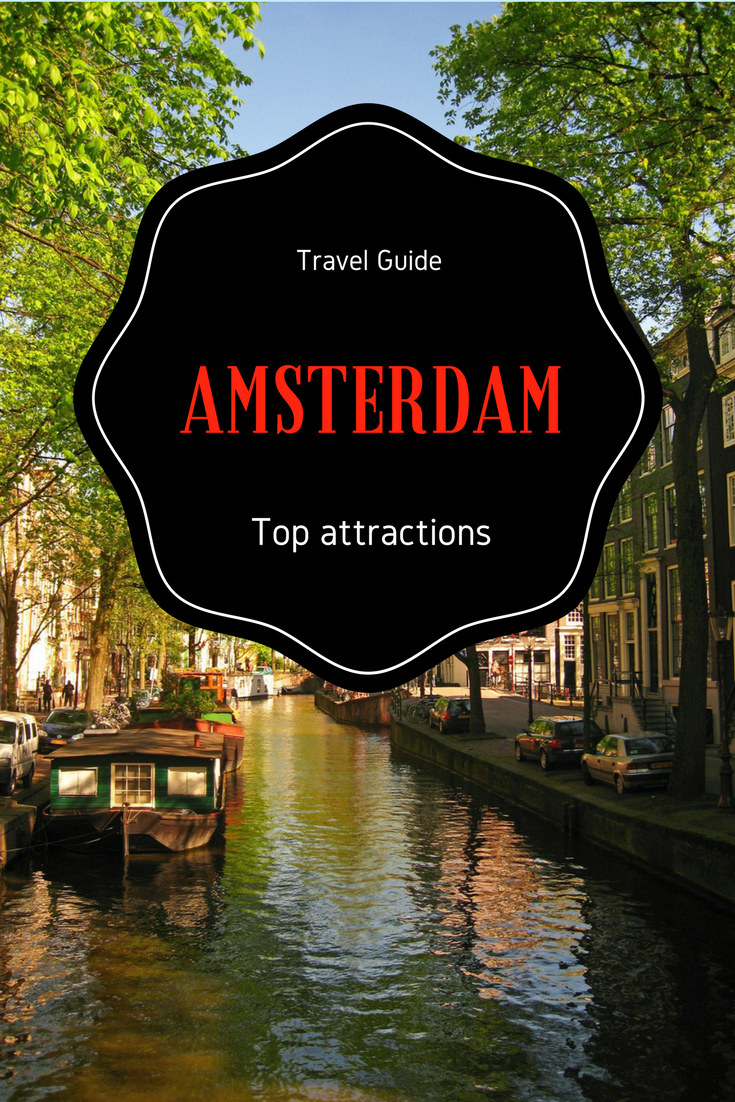 other pins based on photos from Pixabay 1, 2
Save
Save