5 Museums in New York City with Free Admission
NYC is definitely a city that needs weeks and weeks – if not months! – to see it all, to get a closer look at the life in "The Big Apple", including the most important sites as well as those included beyond the beaten path and famous attractions. There are so many places to visit, that one has to choose carefully what and when to see. How we all take care of our finances as well, I am presenting you today five museums with free admission all the time, but keep in mind that New York City has many other such places to visit free of charge on a regular basis, or in different days of the month. Do a little research before your holiday in New York in order to take advantage of the opportunity to see famous museums for free.
This museum preserves, conserves, and interprets a comprehensive collection of objects dating from the eighteenth century to the present. The American Folk Art Museum is free of charge and can be visited from Tuesday to Sunday (Monday closed). You will find here various exhibits of American folk art including portraits, quilts, furniture and decorative arts, needle arts, weather vanes, and many others.
If you want to take full advantage of a visit at the Federal Reserve Bank, then make sure you book a free tour in advance. You'll see the bank, the one that has the largest gold cache in the world, and maybe you will have a chance to glimpse at the vault.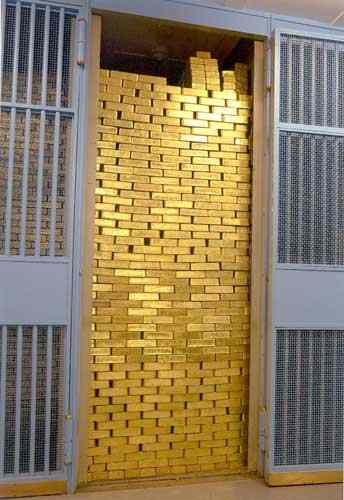 photo source
National Museum of the American Indian
For a comprehensive look at the Native American culture, life and belief, make a visit at the National Museum of the American Indian. This museum is an affiliate of the Smithsonian Institution and impresses through the objects hosted here as well as through the art items (the four giant female sculptures outside the building, for instance, will definitely attract your eye).
The Forbes Galleries
Located within the lobby of Forbes Magazine's headquarters in New York City, The Forbes Galleries can be visited from Tuesday to Sunday between 10:00 a.m. — 4:00 p.m for free. If you are into collectibles like toy soldiers, Monopoly games and similar, then this is a place to visit.
The Museum at The Fashion Institute of Technology (FIT)
This is the only museum in NYC dedicated the art of fashion and featuring interesting exhibition. Visitors can see the museum's permanent collection, as well as changing exhibits on fashion from contemporary students. You can also find out interesting things on the official website.