Personalized Fun with the Interactive Mauritius Tour Planner
When going somewhere for the first time, you have to do some research first. You know that I consider this to be the number one rule in what travel is concerned: find out details on a country's culture, tourist attractions, cities or points of interest in a town, bad experiences other people and travel bloggers have had, in order to avoid them and so on. Once you discover the important sights to see, as we don't usually get to spend as much time as we would like in a city, it is important to make a general plan of the places you want to discover. It is right at this time that a tour planner could prove very useful!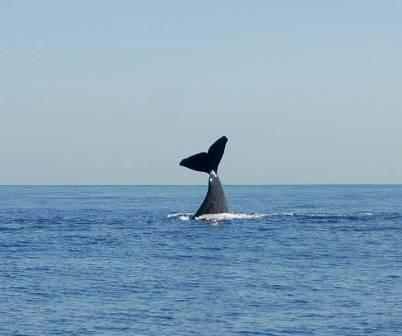 There are various apps and sites that provide tours or recommendations for a visit in a city/country, but it always comes down to selecting the one that seems to be most friendly and comprehensive.
If you plan a vacation in Mauritius, for example, then you will notice there are many interesting tourist sites to see. So what to select and how much time would visiting each one take? Here's where the interactive Mauritius tour planner could come to rescue. You will see all of the attractions listed, and for each of them the necessary time to visit.
You can start planning your tour mentioning first the hotel you are staying at, and then choosing the means of transportation preferred (car, minibus or coaster). The 8 hours planner will adjust the remaining time depending on those elements and the desired places to see. For each tourist site, you can choose the time you would like to spend there: you can select the recommended time for a visit, or a longer or shorter period of time, depending on preferences. You can see all the options and plan a tour yourself here.
For instance, I would love to visit, in a day in Mauritius, the following:
The Grand Bassin (known also as Ganga Talao) – the natural lake formed on an extinct volcano, a sacred place for Hindus. It sounds like a great place to start a day in Mauritius.
Chamarel – a small area of vibrant coloured dunes– the sand has seven distinct colours (approximately red, brown, violet, green, blue, purple and yellow). I would definitely like to see that!
Eureka – this house is one of the largest houses on the island, with 109 doors and windows. As I visited other villas in other countries in the world, I am curious as to how this house looks. I know, I risk leaving the house wanting to have a similar one (but it is a rather safe moment as we just finished building our own house).
Vanilla Crocodile Park – started as a crocodile farm, nowadays is home to 1500 crocs. You can find here giant turtles as well – apparently you can even ride them. This must be quite an experience, and coming from a part of the world without crocodiles, this would definitely worth a visit.
As I selected these five places to visit and adjusted the time so that they would fit in 8 hours, the interactive Mauritius tour planner calculated the total amount to pay – roughly 84 euro (from the hotel I selected). At the end of configuring the tour, each visitor can book their stay using it, as well as the tours. Providing some options required by the system, visitors get a reply via email on the trip and chosen tour. That's pretty friendly to me. I will definitely consider them when I will plan my trip to Mauritius, as I want to visit it in the next years.
What's also interesting is that this tour planner works great for business travel. The major difference between business and leisure travel is the time constraint. You need your trip to make use of all the spare time you've got, and such a planner that calculates everything efficiently could prove a gold mine for busy business people.