Palace of Versailles, a must see UNESCO World Heritage Site near Paris and some Tips
Perhaps no trip to Paris is complete without a visit to the Palace of Versailles (Château de Versailles), a UNESCO World Heritage Site. As I mentioned when I presented you the Hall of Mirrors it was a childhood dream to visit this palace, as it was to visit Paris.
I had 2 days alone in the city, while my husband worked, and then we had 2 days together in Paris. In the first day we took the trip to Palace of Versailles.
It was the first day it didn't rained, and it was refreshingly cold. A natural weather as it was late March. We took the metro and a RER – from Garre Montparnasse to Chateau Versailles. It was an OK journey, not to crowdy as we didn't leave too early in the morning.
When we got off the RER, we saw some shops across the street. We went into one and bought the tickets – and we were happy to see a man there speaking Romanian. He told us that his wife was from Romania, therefore he learned the language and was doing pretty good I might add. We chose tickets that included audio guides and starting walking toward the palace.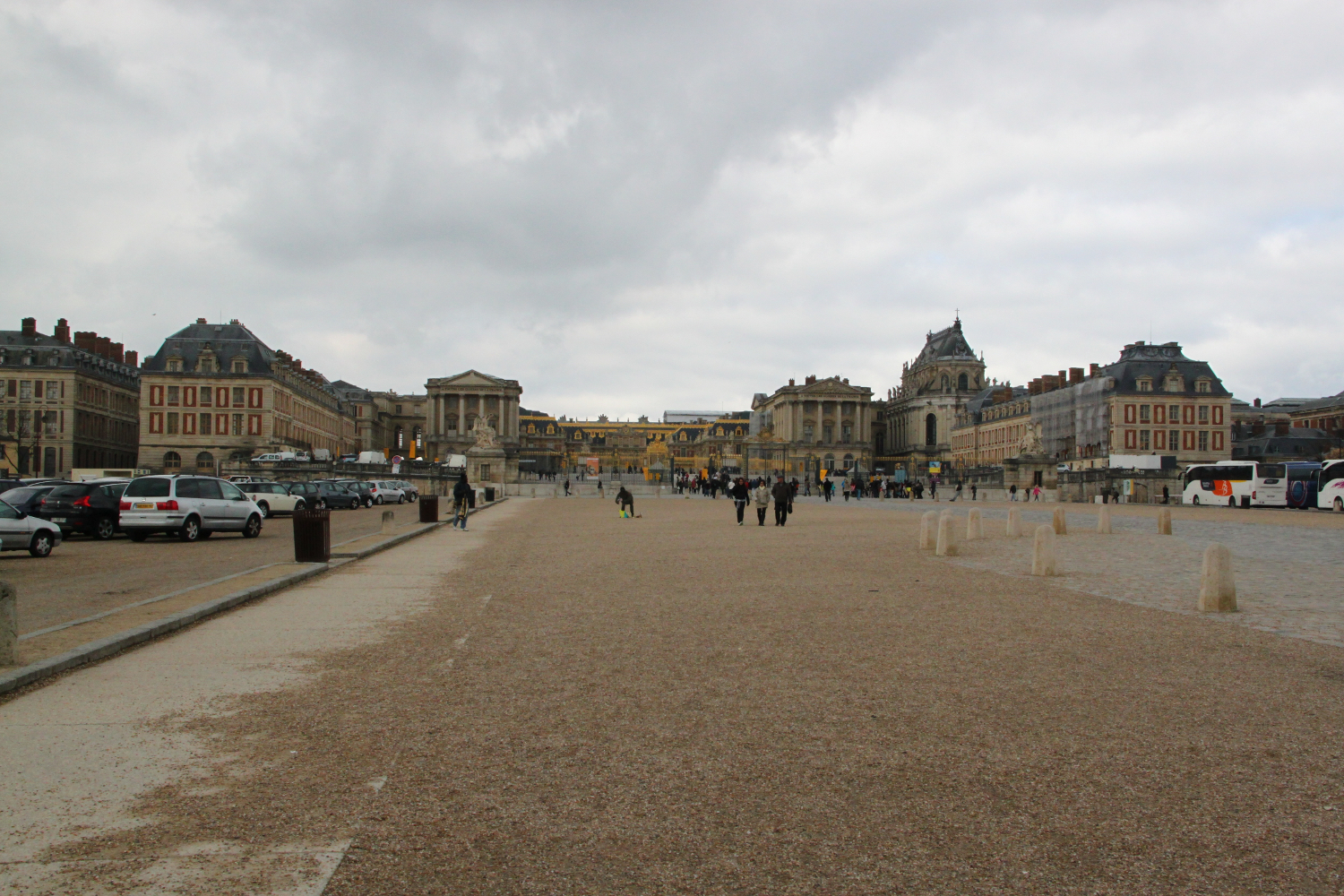 As we entered the street with the palace, we were already impressed by the outstanding building. The wind got stronger, but I couldn't walk any faster due to my knee problem. However we managed to get to the entrance, pass the regular security check and then enter the palace.
As a travel tip I can tell you that the first part of the palace has several exhibits and plans of the palace, and several rooms where videos are projected. Don't try to run and visit the palace in other people's rhythm. Yours will do! You will be able to see those videos, as they are projected with really small breaks in between. They present the history of the palace and, implicitly, of France.
The "second" part consists of various salons, each with a god's name: Salon de Diane (Diana), Mars, Mercure (Mercury), Salon d'Apollon (Apollo), Jupiter, Saturne (Saturn) and Venus.
First you'll see an impressive organ – and find out some really interesting details from the audio guide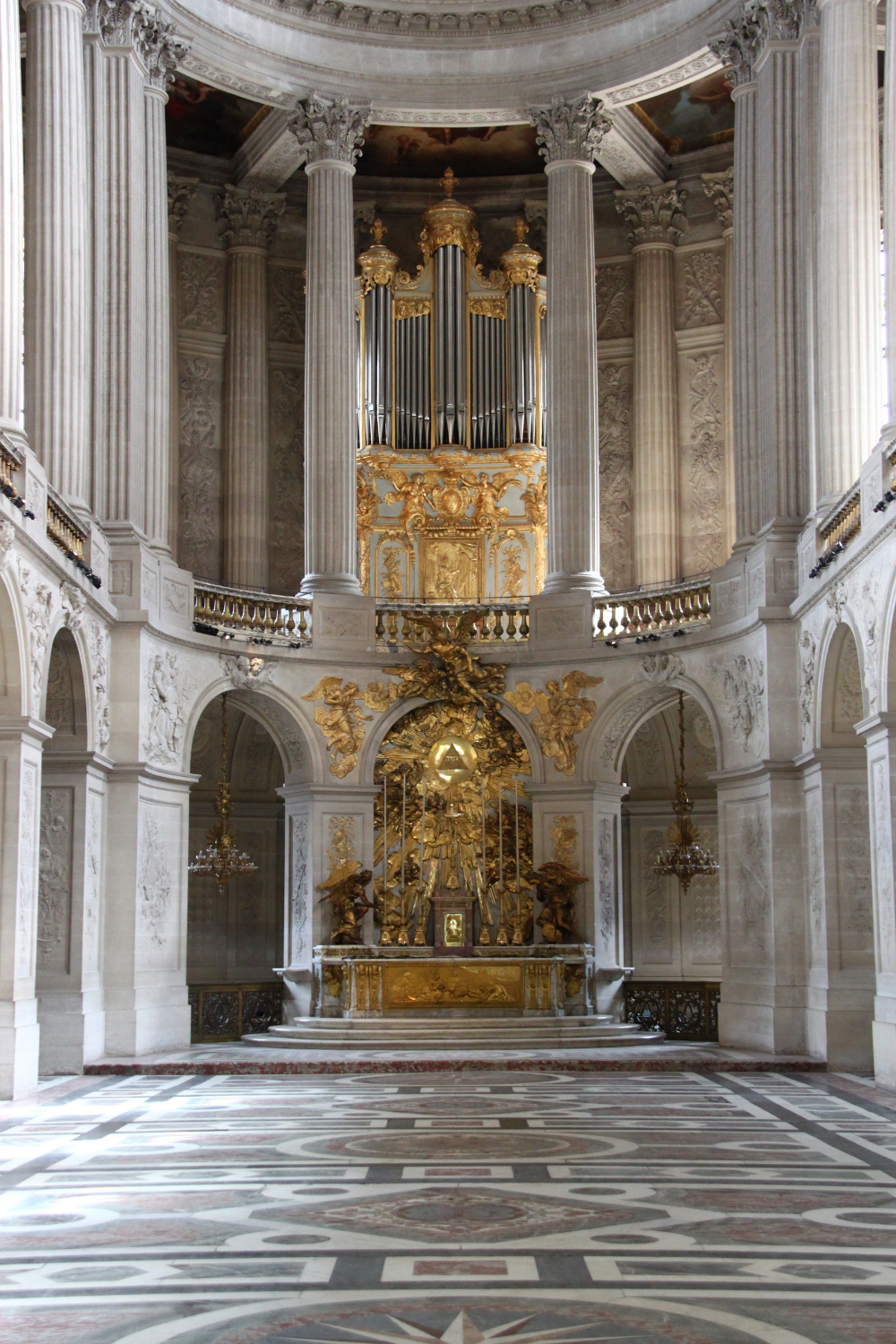 Then you'll go from salon to salon and you'll probably be impressed by the paintings,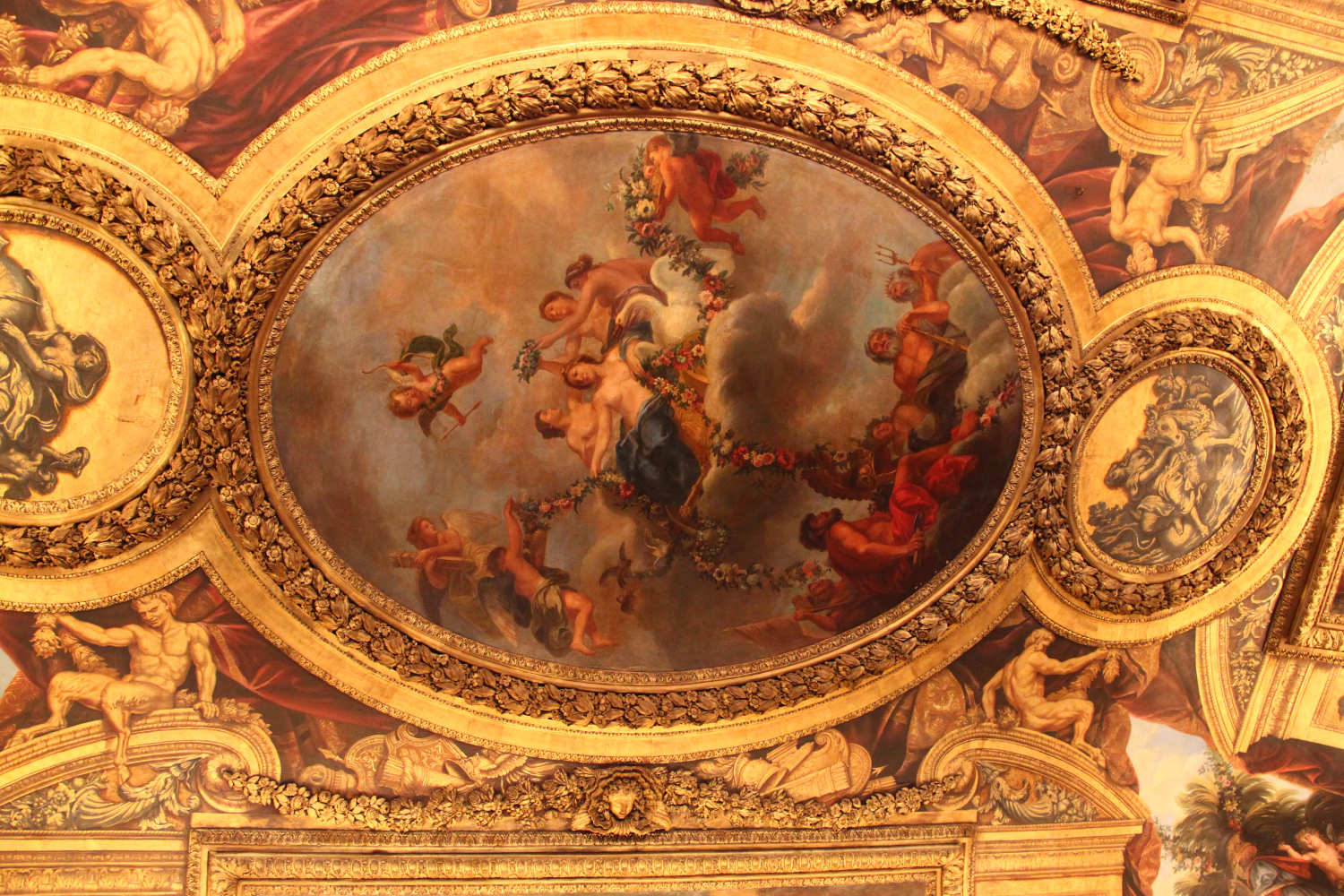 ornaments,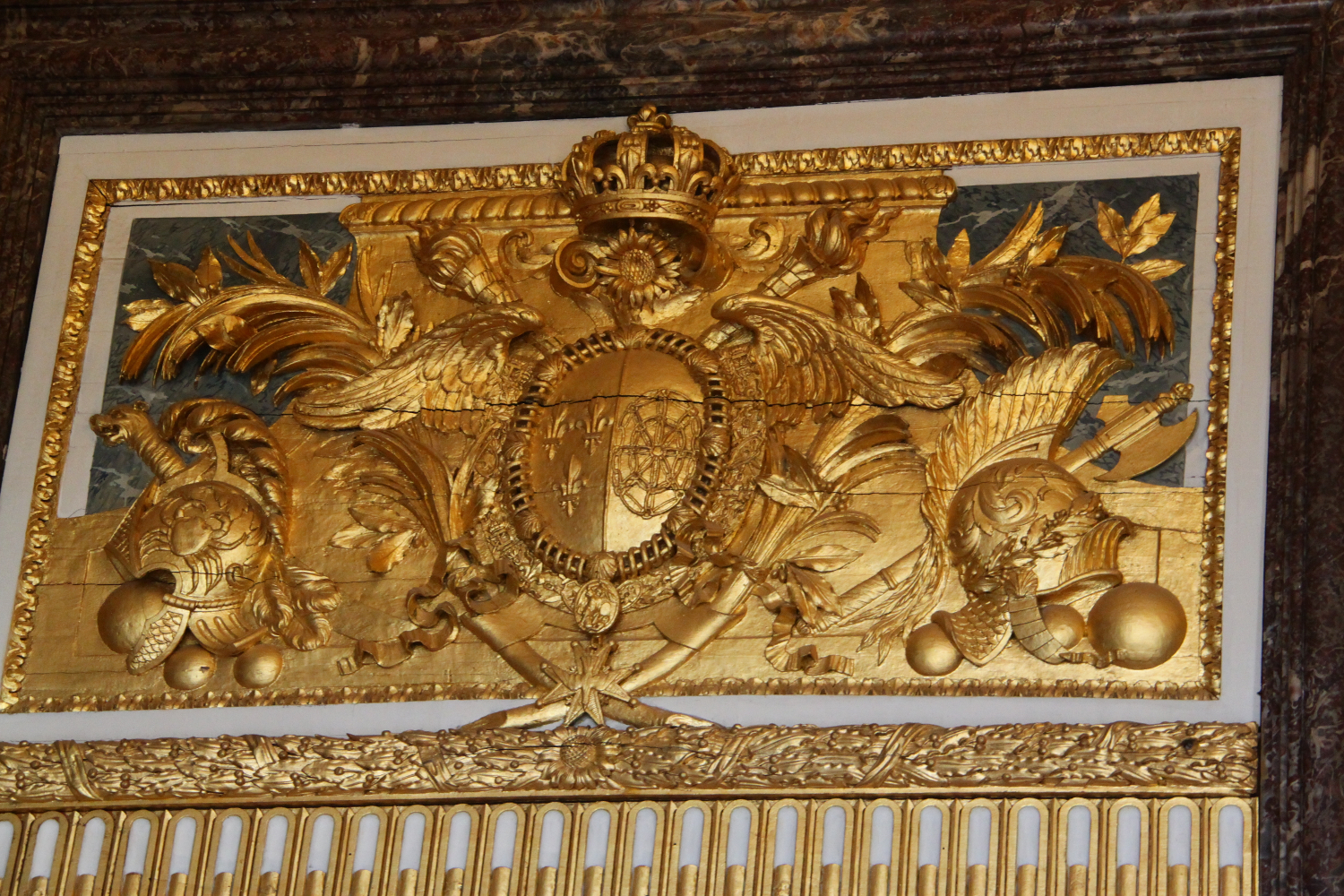 and by the whole atmosphere.
You'll then visit the king's bedroom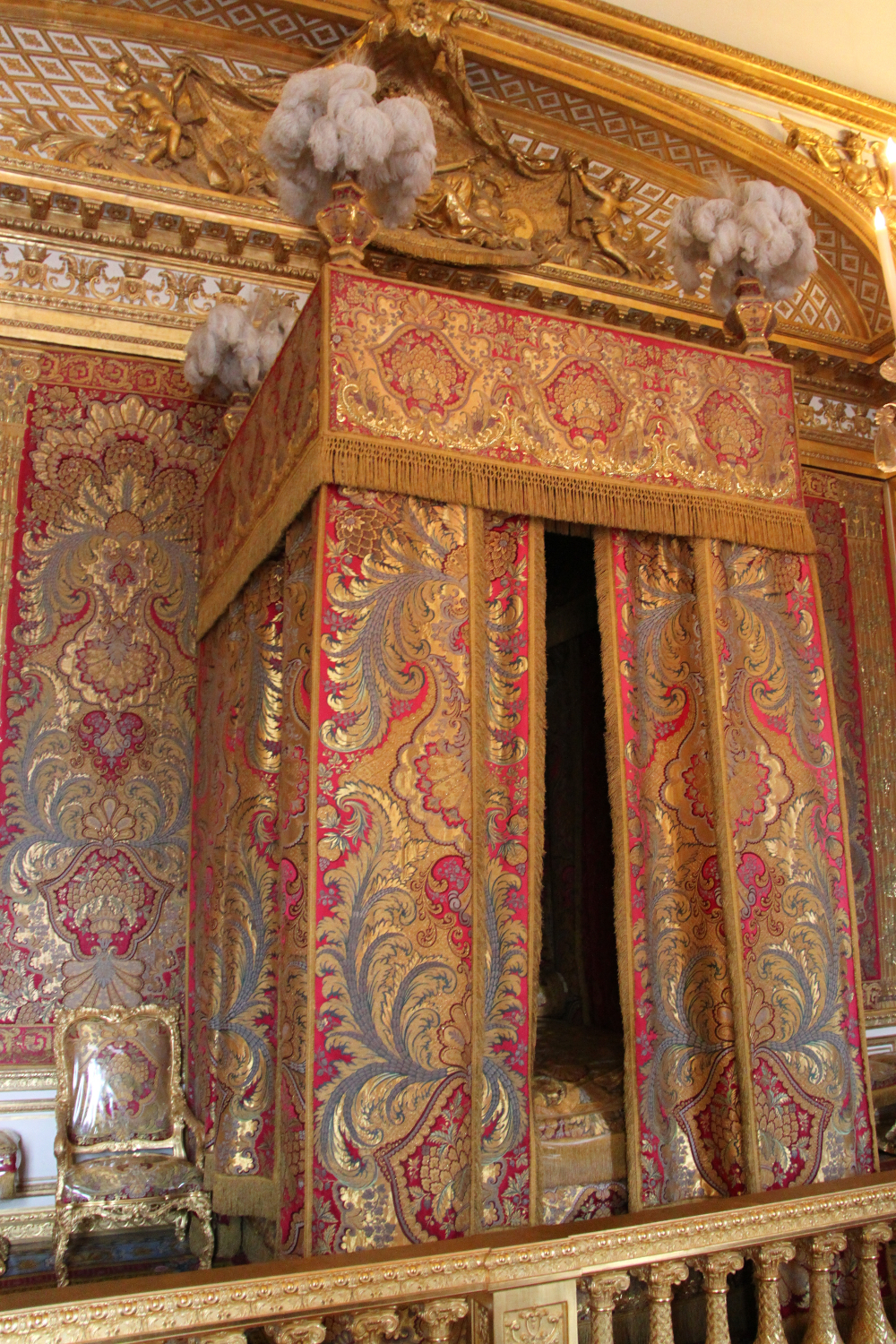 and see the queen's bedroom.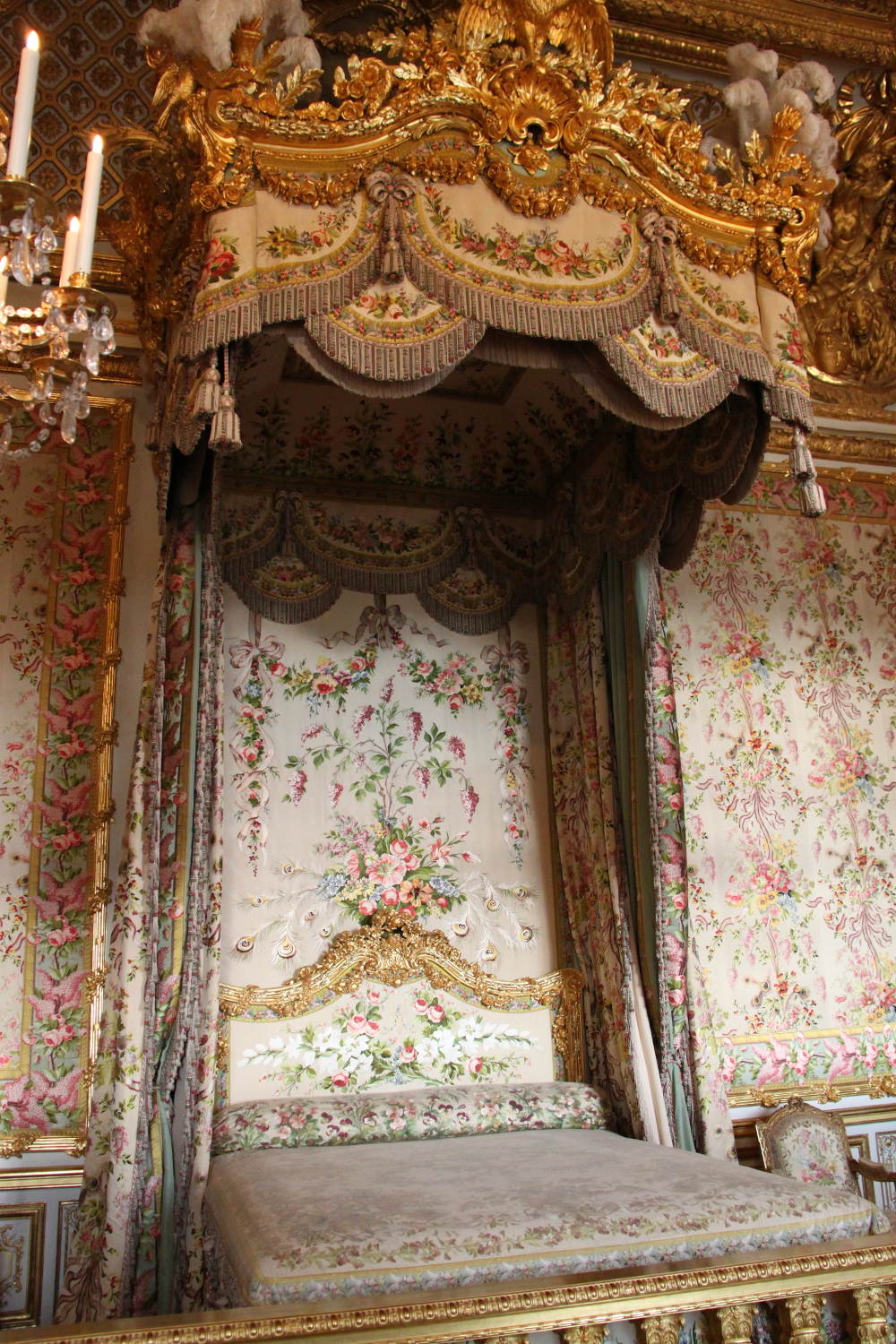 you'll see the room they eat in, and also you'll be visiting the impressive room with paintings depicting the history of France.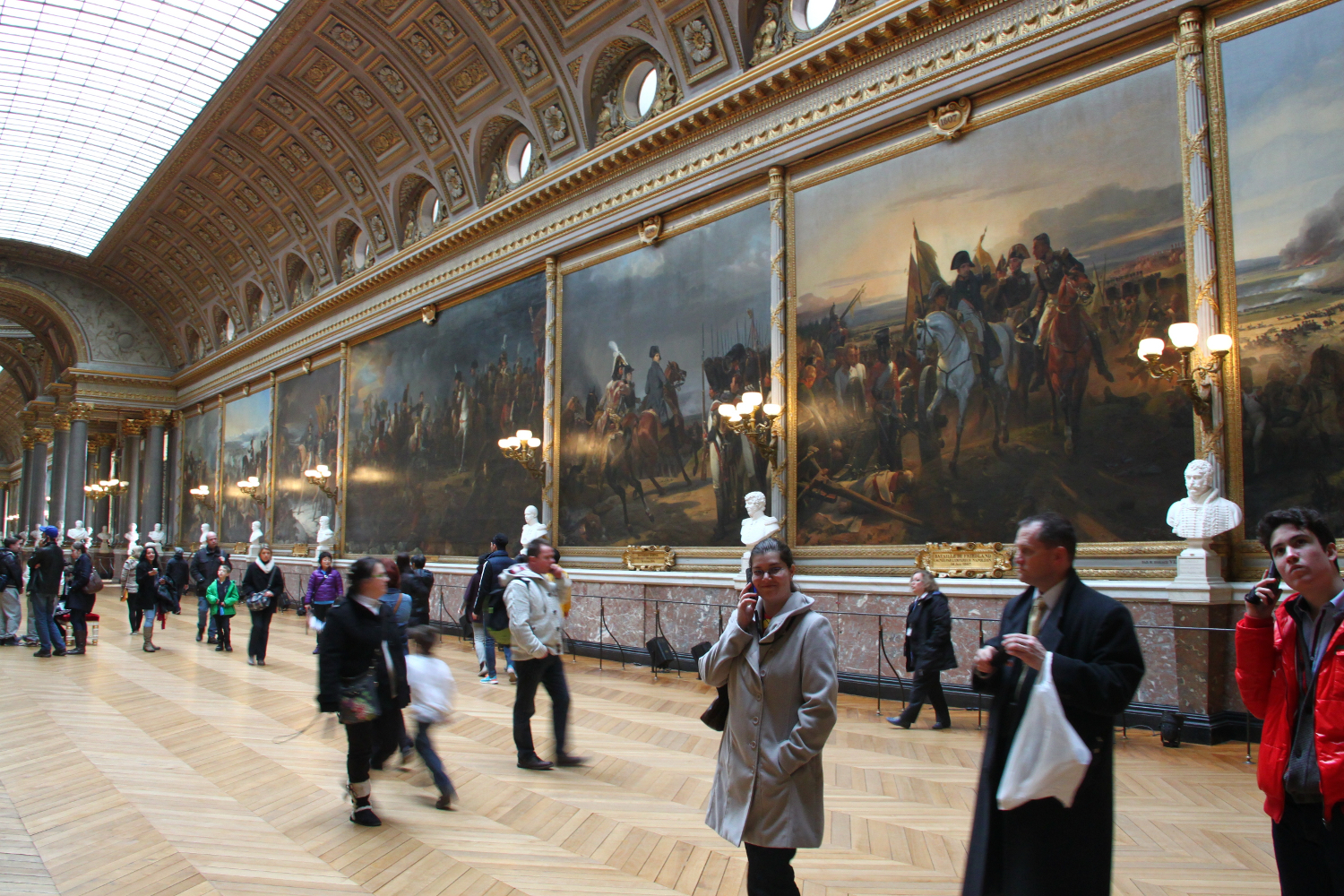 On your way out, you'll also be able to see marble busts of some of the most important French figures from various fields.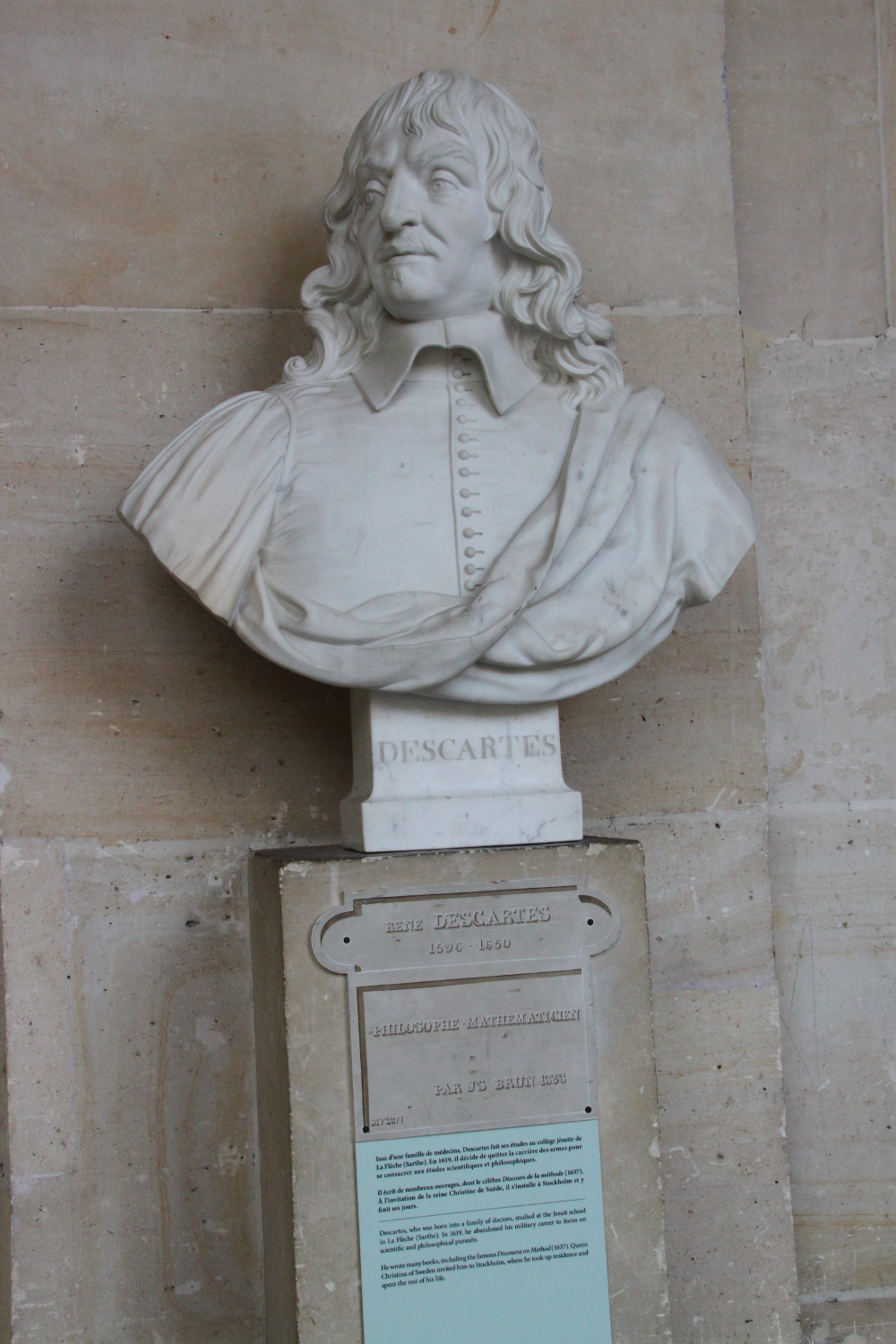 Next on your visit are, of course, Palace of Versailles' gardens – and maybe The Grand Trianon and Marie Antoinette's Estate.
As it was only late March, the gardens weren't in use. There were some evergreen plants, and that's about it. In fact, the gardens were just being decorated.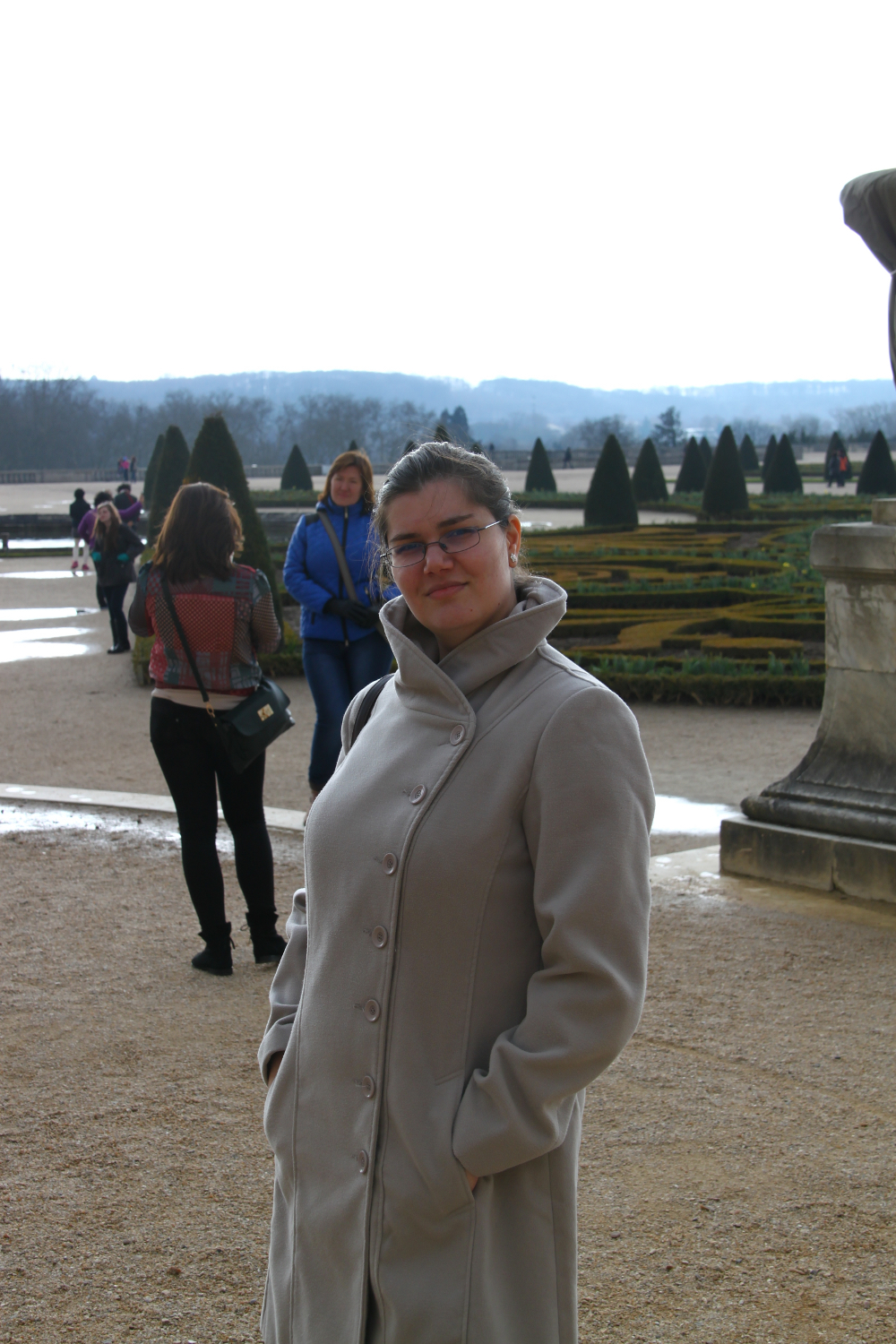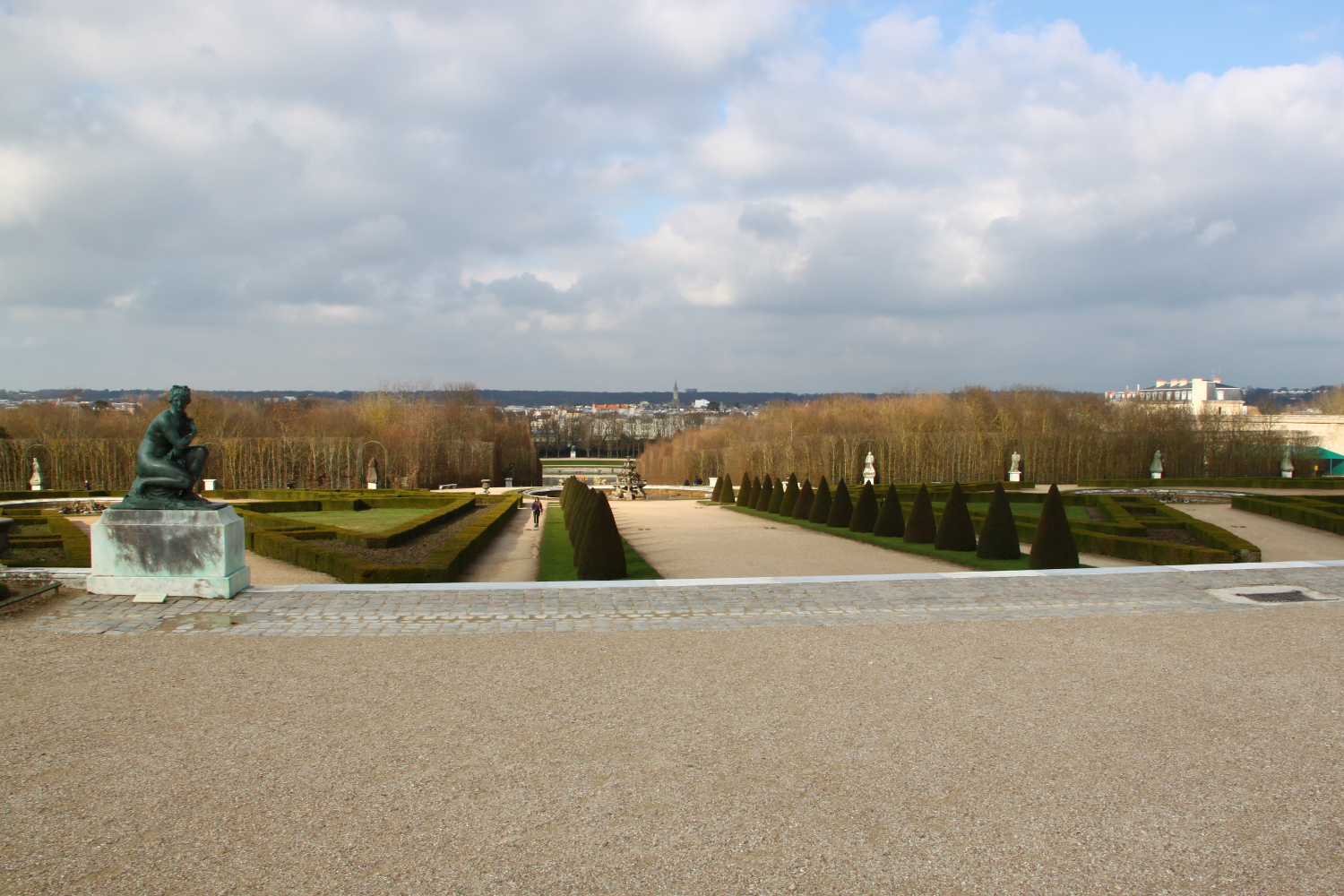 You can however imagine how beautiful the place looks when flowers are bloomed and artificial fountains are in work – I mean, just look at this beautiful fountain: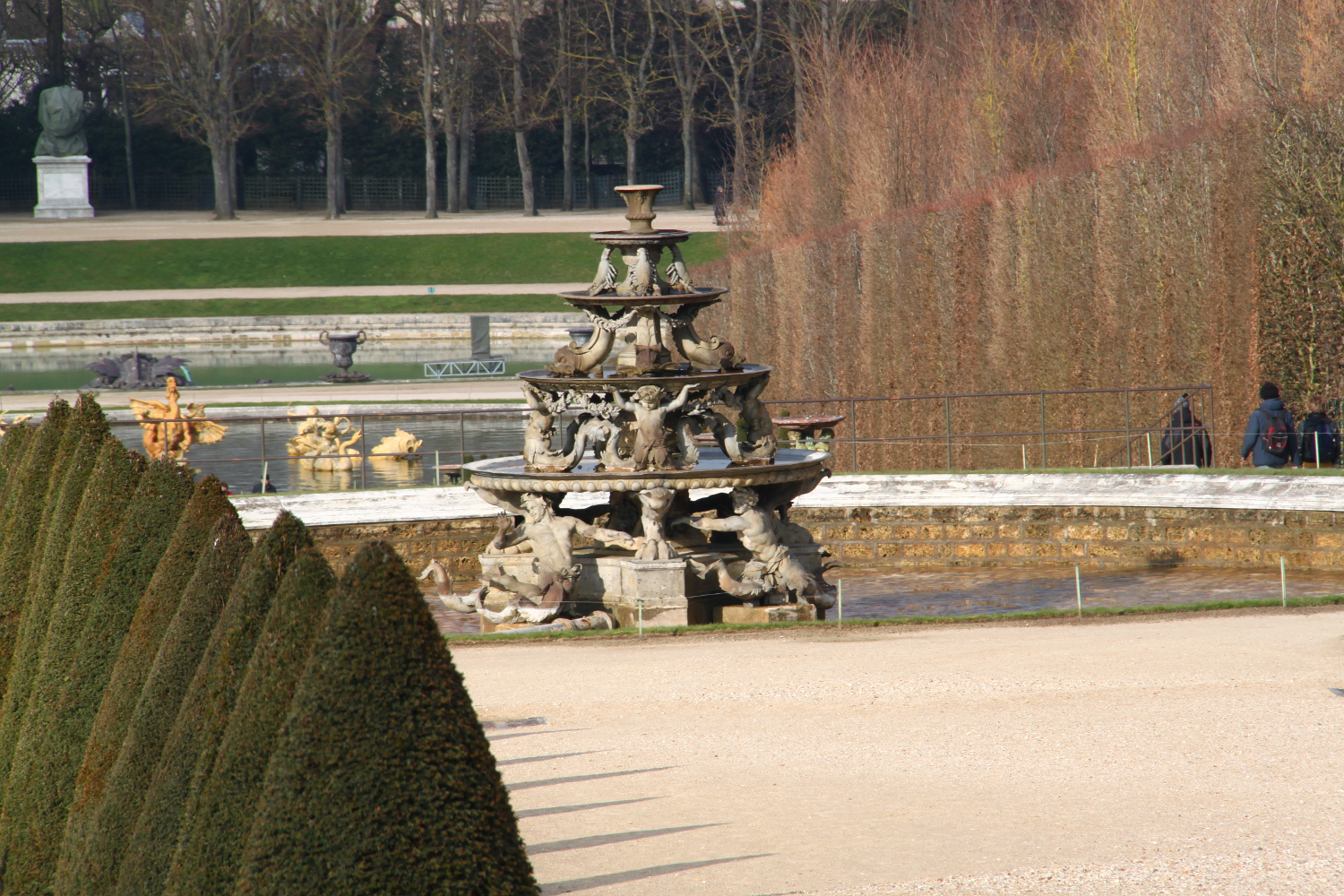 So, as another travel tip if you want to enjoy this palace AND its gardens, try to come from late April until October. Either blooming flowers or autumn colours will enchant you. I admit I would like to go back there in one of these months to see the palace in all its beauty and to walk for a longer while in its gardens and parks.
And another travel tip: if you'll be visiting Palace of Versailles in this period, try to reserve some extra hours – maybe a whole day to visiting the palace (that includes looking carefully in the salons, listening to the explanations, walking in the gardens, seeing the Grand Trianon and Marie Antoinette's Estate. If you go, like us, off season, half a day is enough.
However, going in March and in the middle of the week – it was Wednesday – allowed us to have some space. Yes, there were visitors, but it wasn't such a big crowd there! So this is another travel tip: try to visit the palace during the week and maybe off season if you want to see less people there.
All in all, I am happy I had the chance to visit Versailles. Yes, you have to let your imagination work and picture how balls would enfold there, imagining people in the specific hair style of that time, imagining the king and queen and their numerous staff. But the palace is impressive by itself now too and it is a gate to the past and to a way of life.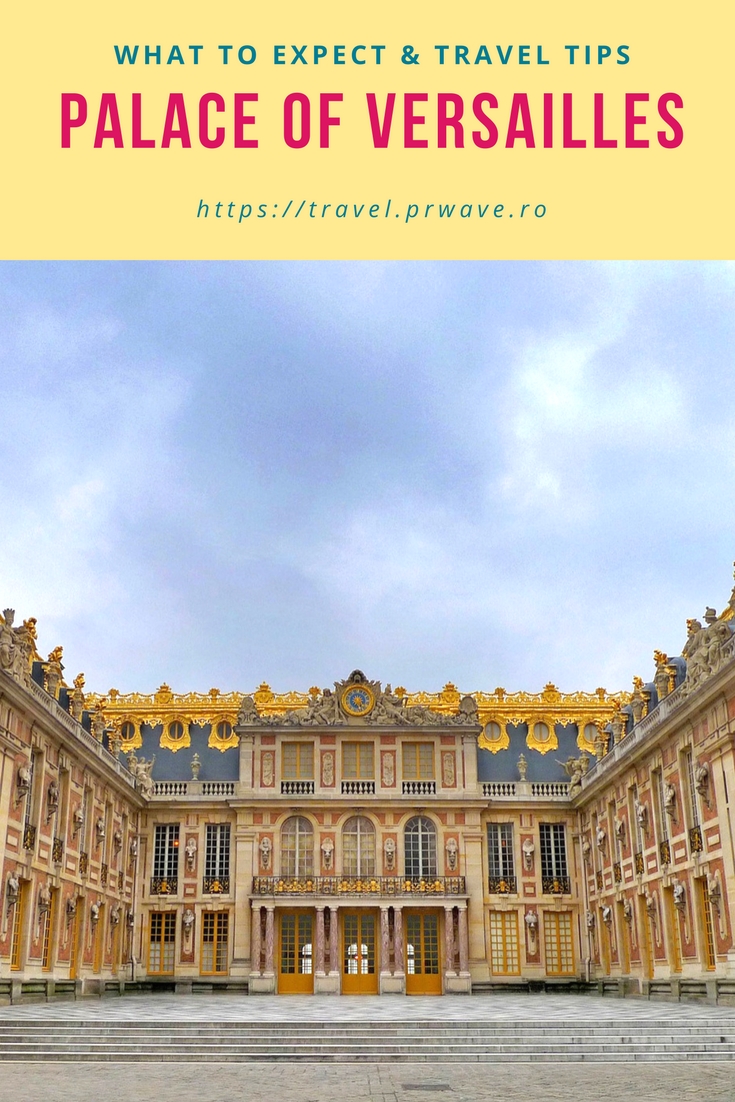 pin made using this photo
Save