Travel Tip: Find out more about the culture of the country you plan to visit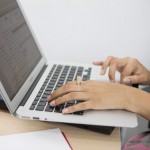 Some countries may have cultures similar to the one we grew up in, but others might have important differences and when travelling, these specific elements might make the difference between having a good time or having troubles.
You know, when I was in college studying marketing and public relations, one of the courses we had was on international protocol. We learned a lot about different requirements in various occasions, depending on a country's culture and its traditions. At another course, focused on communication, we learned about the differences between the interpersonal communication styles in various countries. In some countries the personal space is a lot smaller than in other ones, thus in negotiations or simple interactions some might feel pressured when their interlocutor is standing too close. They might perceive that as intimidation or a way of privacy invasion, but it might just be a behaviour due to this difference in communication and culture.
And yes, I only provided two examples, but it really goes a whole lot deeper: from the way you have to behave in spiritual places (churches, mosques, pilgrimage places, etc.) to the way women have to dress or the way women are treated in various countries.
While searching for these specific cultural elements of a country you might also discover things that will puzzle you or that will surprise you in a good way. In the end, you actually learn a lot about that specific place you are about to visit and discover.
Studying a country's culture, especially when it is very different than your own, allows you to be prepared for the way locals will behave and to know some customs, and that is really important as you are not taken by surprise in various situations and you can avoid embarrassing moments and even potential problems.
We enrich our knowledge, we get to know a place better, we get to be prepared, we get to know what aspects we want to explore in depth while getting to a city/country, all by finding out more about a that place. As I mentioned in a previous post, I thing a traveller's number one rule is to document himself, to some research on the place he is about to visit. This documentation involves a lot of aspects, but the cultural differences are really a must not miss point of such a research!