10 Best Places to Visit in Namibia
Planning a trip to Namibia and wondering what to do in Namibia? Here are the 10 best places to visit in Namibia that will blow your mind! These amazing things to do in Namibia will enchant you and will remain in your heart and mind forever!
Discover where to go in Namibia from this article with the insider tips and information from Natalie from A Pair of Travel Pants. These are the best experiences to have in Namibia – as you'll see, they are tailored to various travel preferences.  
10 Best Places to Visit in Namibia
In March 2018 my husband, Jackson, and I rented a car and self-drove for 4 weeks around this incredible country. We drove up from Cape Town and then back down into Botswana and couldn't be happier with that choice.
Namibia was the emptiest country we have ever been to (only 2 million residents and about a million tourists a year) and nature and wildlife we saw were paralleled nowhere.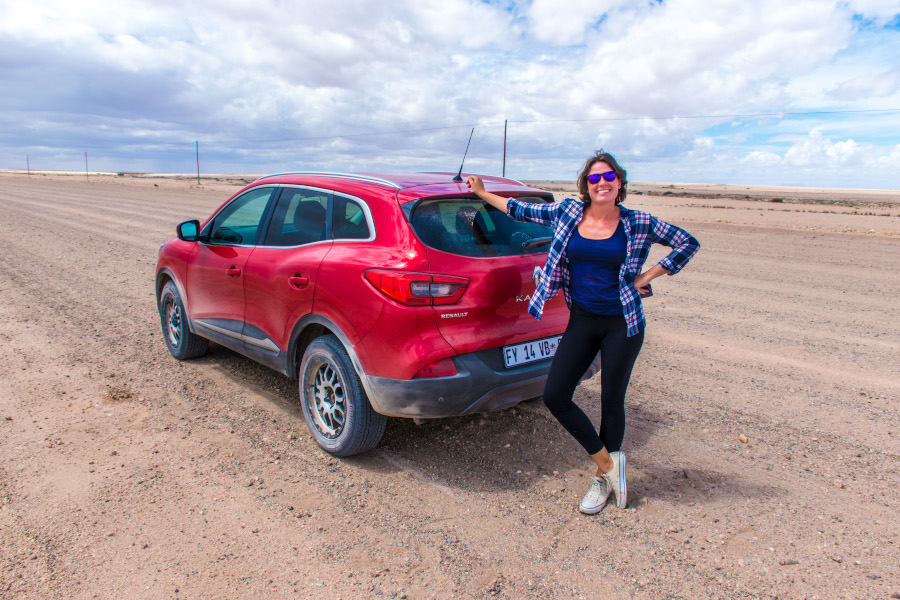 If you are a traveler looking for a first place to experience in Africa, Namibia is your place. It is safe, welcoming and full of some of the prettiest scenery we've ever seen. This is no small adventure, though. For a traveler to really enjoy this country, you'll need a 4-wheel drive and a lot of love for driving.
When we went, we camped quite a lot. We listed all of the campsites we stayed at, if you are curious about camping in Namibia (which is the cheapest choice for accommodation).
Here are the 10 best things to do in Namibia that will give you a hearty sense of how awesome this place is.
Fish River Canyon
Starting down at the bottom of the country, only a few hours from the South African border, lies the second largest canyon on the planet.
We camped at the Hobas campsite which gave us access to the park.
There are lodges you can book while there as well, if you are keen on not sleeping in a tent. But be warned: lodges in Namibia are not for the shoe-string traveler! Expect to pay at least $100 USD a night, if not more, for these places.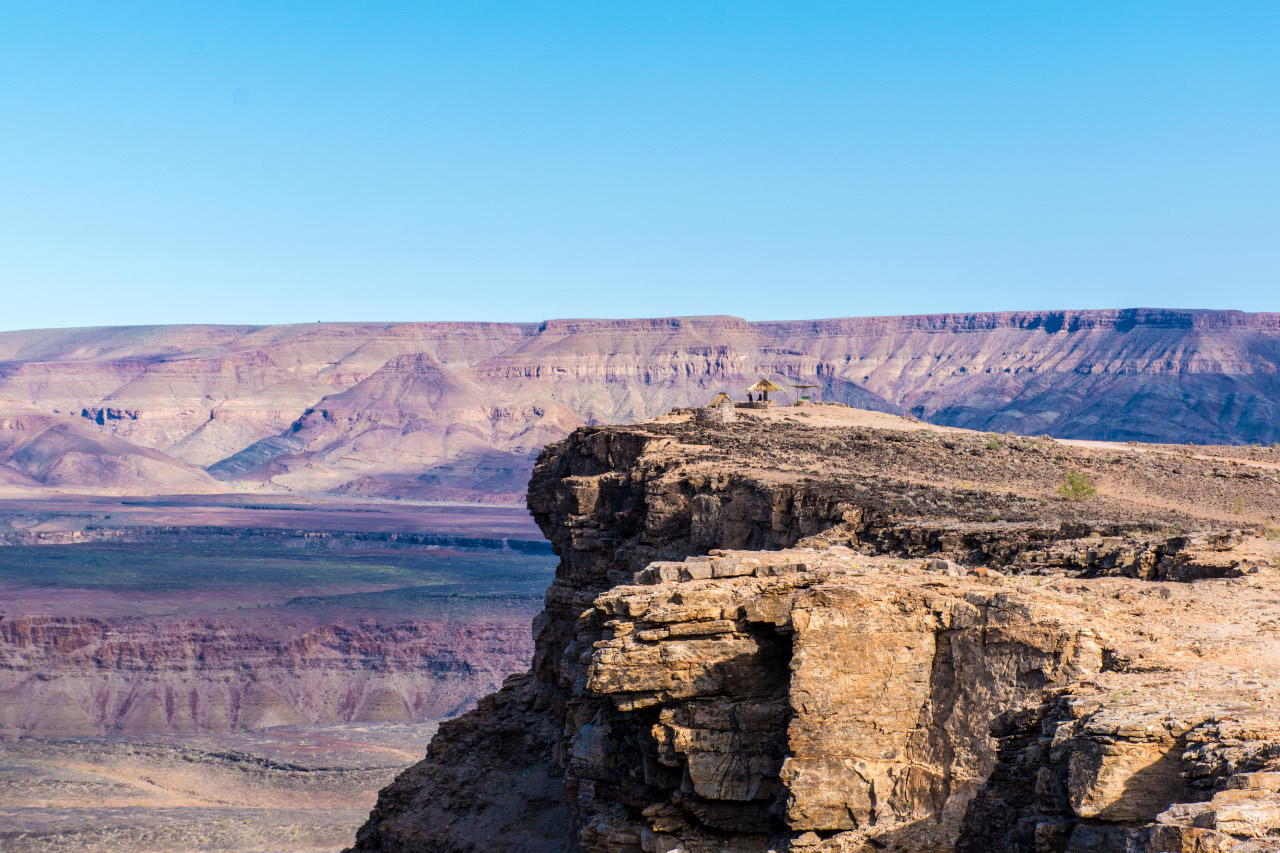 The canyon is massive! Jackson and I walked along the edge from one viewpoint to another to get a different angle on what we were looking at. It was our first experience in Namibia and it was so empty, it felt like we were on a lunar landscape.
The path we took was small, unmarked, a footpath along the edge. You'd see it to the left as you leave the main lookout point.
There is a 5-day hike that you can book a permit for in order to hike from the entrance where we were, down to Ai-Ais. This looked like a super cool thing to do at some point, but I wouldn't go in the summer because it was really hot. It remains one of the best things to do in Namibia though.
Keetmanshoop
Keetmanshoop is the town that all the cool stuff you'll have to check out is located near. We saw the Quiver Tree Forest, the Giant's Playground. Make sure you include it on your Namibia itinerary.
Quiver Tree National Forest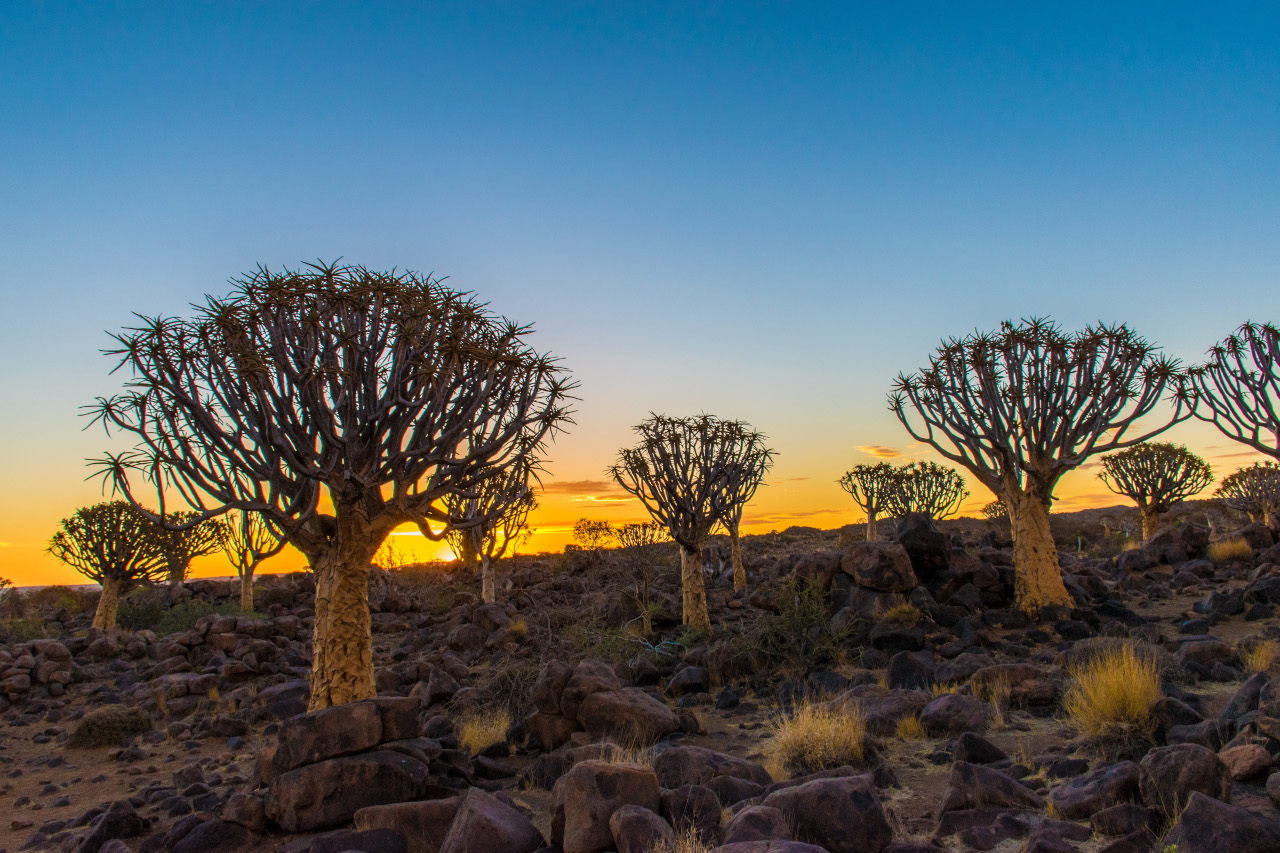 This is a beautiful area filled with quiver trees. These plants aren't actually trees, but a family member of the aloe. They mature around 200 years old and can get quite big! The locals used their branches to hold their arrows when they went hunting: a quiver for their arrows. Hence: quiver trees. This is one of the best things to see in Namibia!
When we saw the quiver trees at sunset it was honestly one of the more beautiful natural events I've ever witnessed. The trees were so silent and still and the rocks were still warm as the sun set and painted the sky brilliant pinks, oranges and blues.
I felt like I was wandering through a pre-historic part of the Earth that had been untouched by time. Wow.
Entrance to the park was N$100 each (about $7.50 USD).
Giants Playground
As you continue to explore Namibia, head to Giants Playground. This is a massive ancient lava field that never surfaced the crust of the earth. Over the eons, the earth was weathered away, exposing this cooled magma.
Now, this area is a huge pile of precariously perched rocks that look like they were piled up by, well, giants.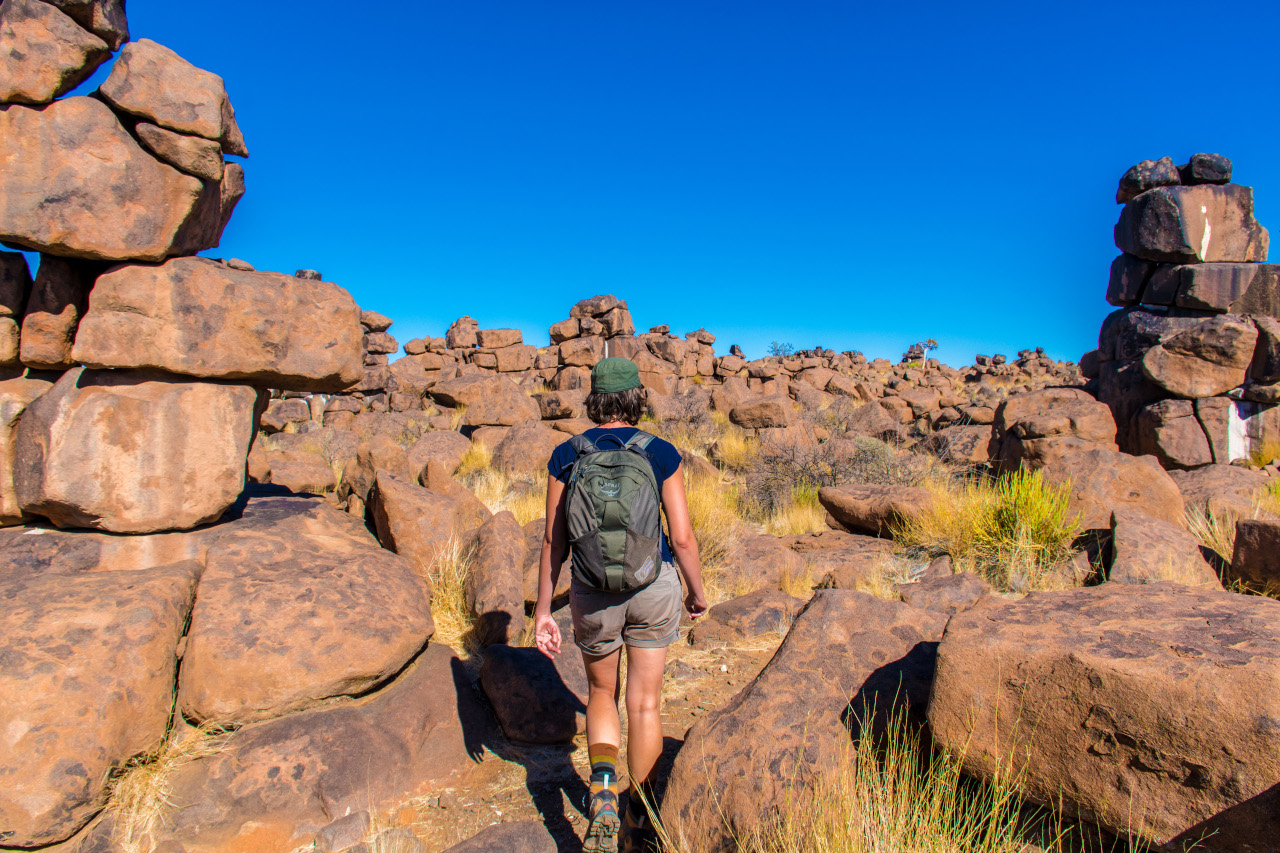 We took a 45-minute hike into the formations and were the only ones there. This gave us ample time to take as many pictures as we could and explore whatever we wanted to without anyone to disturb us. The only danger here is getting lost as everything starts to look the same after a while!
Thankfully, there are signs posted around so you won't lose track of the hiking trail. I wouldn't want to get lost anywhere in Namibia– cellphone service is iffy at best and out in the middle of where we were: it could be hours before someone could find us.
Price of entrance is included with tickets to Quiver Tree Forest.
Kolmanskop
Outside the quaint town of Luderitz on the Atlantic coast lies the abandoned diamond mining town of Kolmanskop.
Kolmanskop. Is. So. Cool.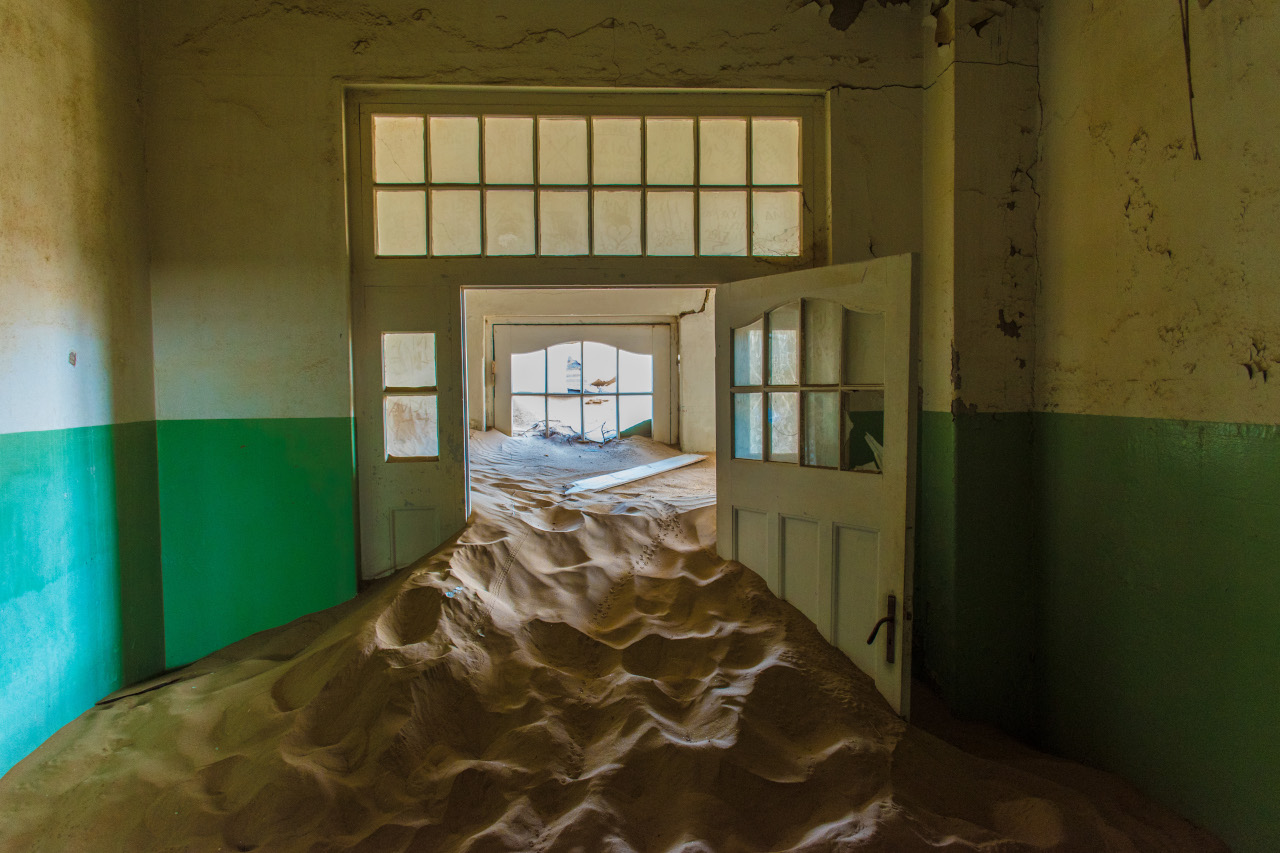 This town is slowly being reclaimed by the desert and as a result, the houses are filled with sand! This makes them really fun to wander around in and take pictures. This is one of the most Instagram worthy places in Namibia and one of the most unique things to see in Namibia.
We were given practically free range to go about the town and snap pictures. We got to go into the houses and poke around.
The entrance was N$75 (about $10 USD) per person. Tours are offered twice a day in English and German. I'd recommend getting there early in the morning because the heat in the Namib desert is no joke. It's also super windy, too, so be ready for a sandblast.
Sossusvlei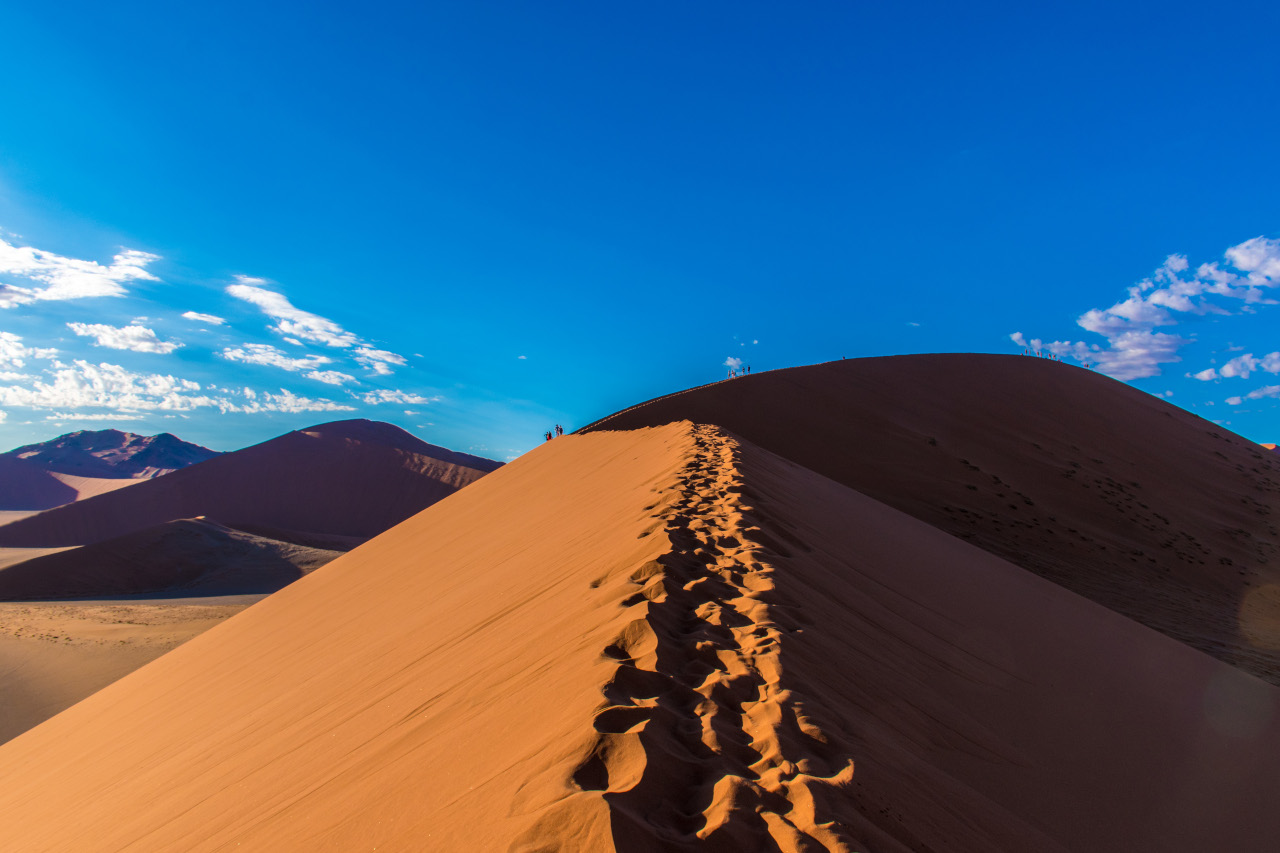 This is so beautiful! Million-year-old sand dunes dot the landscape and you get a chance to go and climb them! It was jaw-droppingly beautiful and that is why this is one of the 10 best places to visit in Namibia.
The park has a lot to offer the visitor, but only in a short period of time because, well, this is the freakin' desert and that sun gets balls hot. You either get there really early or at sunset because during the height of the day it is like an oven.
We climbed Dune 45 which is the first sand dune you can walk when you enter the park, but there are plenty of places to climb. The biggest is Big Daddy sand dune which looked like a major butt-kicker of several hours (hope you have strong calf muscles…).
Deadvlei is like walking into a desktop screensaver. It is so unreal. There are trees there that are hundreds of years old and they are so eerie and amazing-looking in that desert landscape. One of the best things to see in Namibia!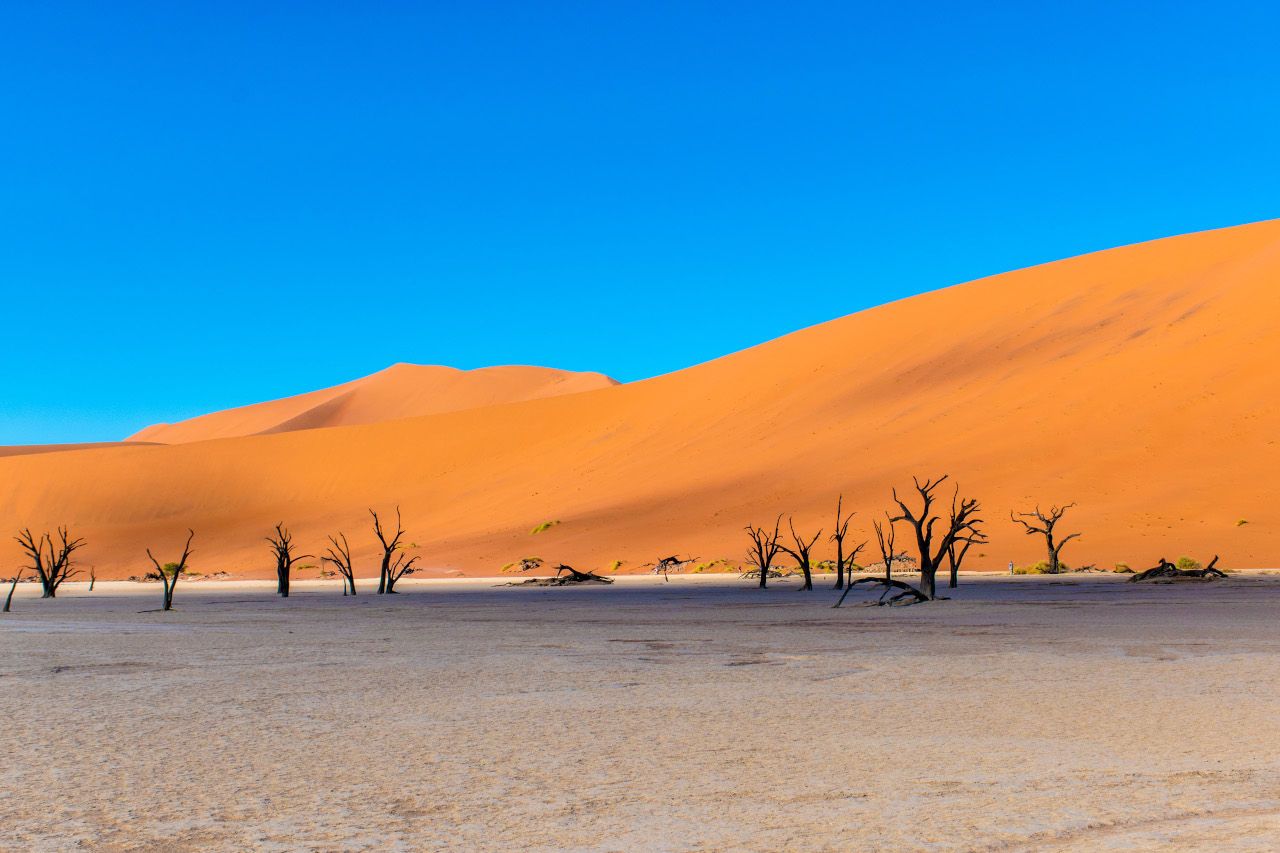 Walvis Bay
Just south of Swakopmund is the sister city of Walvis Bay. Walvis is known for its boat tours around the bay where you can see some of the biggest colonies of seals ever!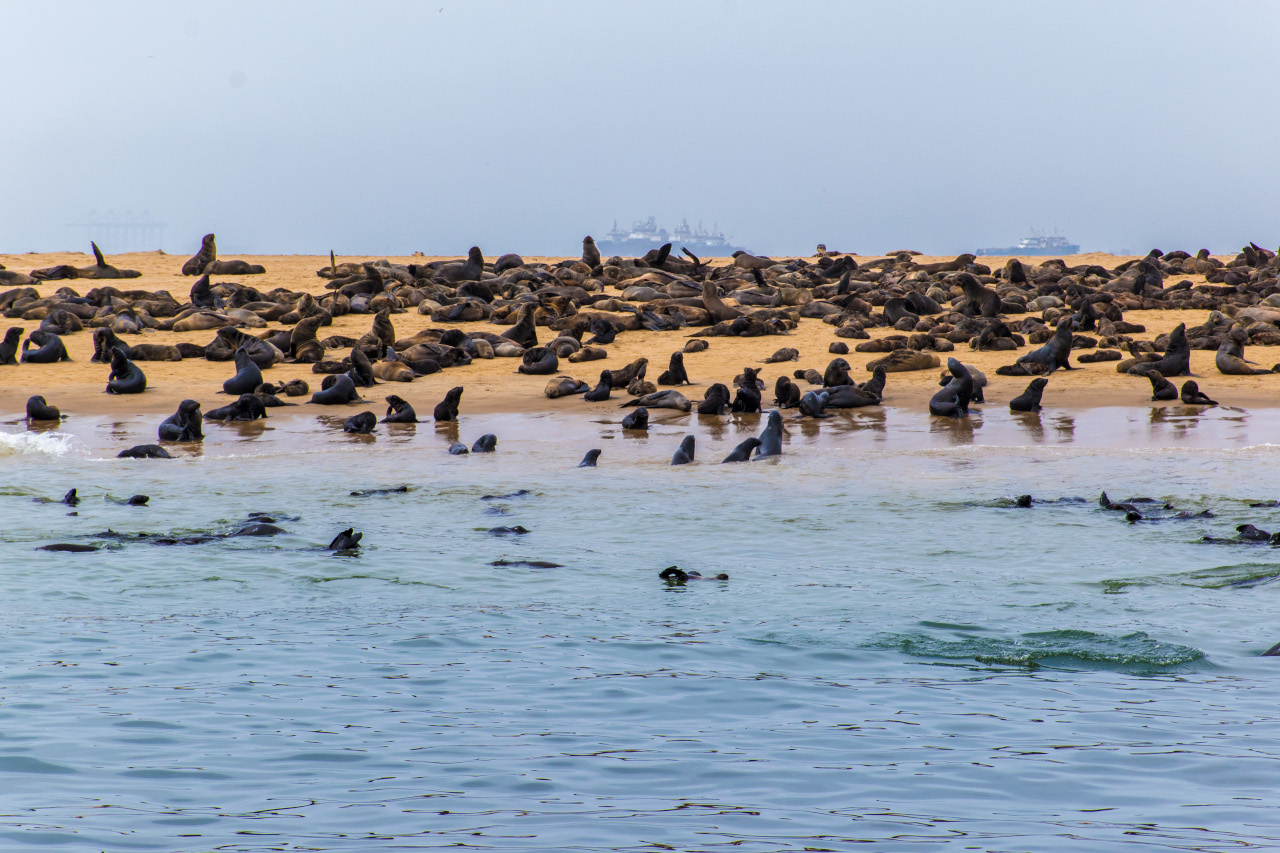 These are really fun tours where the captain of the boat with describe the area's wildlife, climate, history, and highlights. We went with Namibia Dolphin and Seal Cruise, a family-run company, which was a delight.
We saw dolphins, pelicans, and seals! Plus, they provided us with oysters, champagne and nibbles. It was a great half-day on the boat and makes coming to this city really worth the trip. Plus, there are tons of flamingos—white and pink—scattered around the area.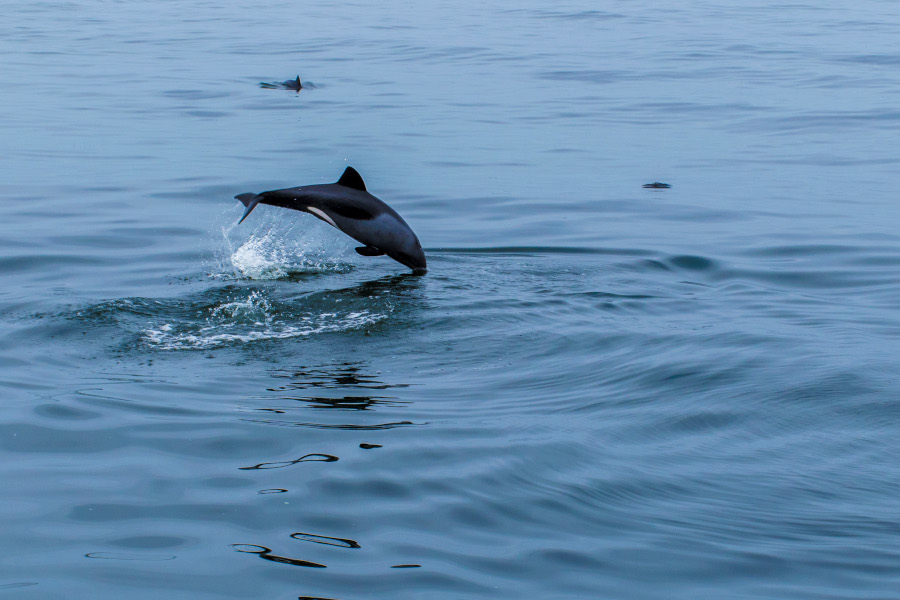 Swakopmund
If you are looking for a little civilization in Namibia that is not the capital of Windhoek, then Swakopmund is where you need to be.
This town has a ton of old German colonial houses to explore. They're beautiful in contrast with the blue sky.
Aside from the architecture, there is plenty to do in Swakop (as the locals call it).
You can go to the beach. Eat in some German pubs. Relax in bookstores and do some shopping. We spent 5 days in Swakop and felt relaxed after our stay. There was a beautiful park next to the ocean and we enjoyed walking there in the evenings. It felt safe and super chilled out.
Make sure you try some Namibian oysters while you're there. Namibia raises some of the best oysters in the world.
Skeleton Coast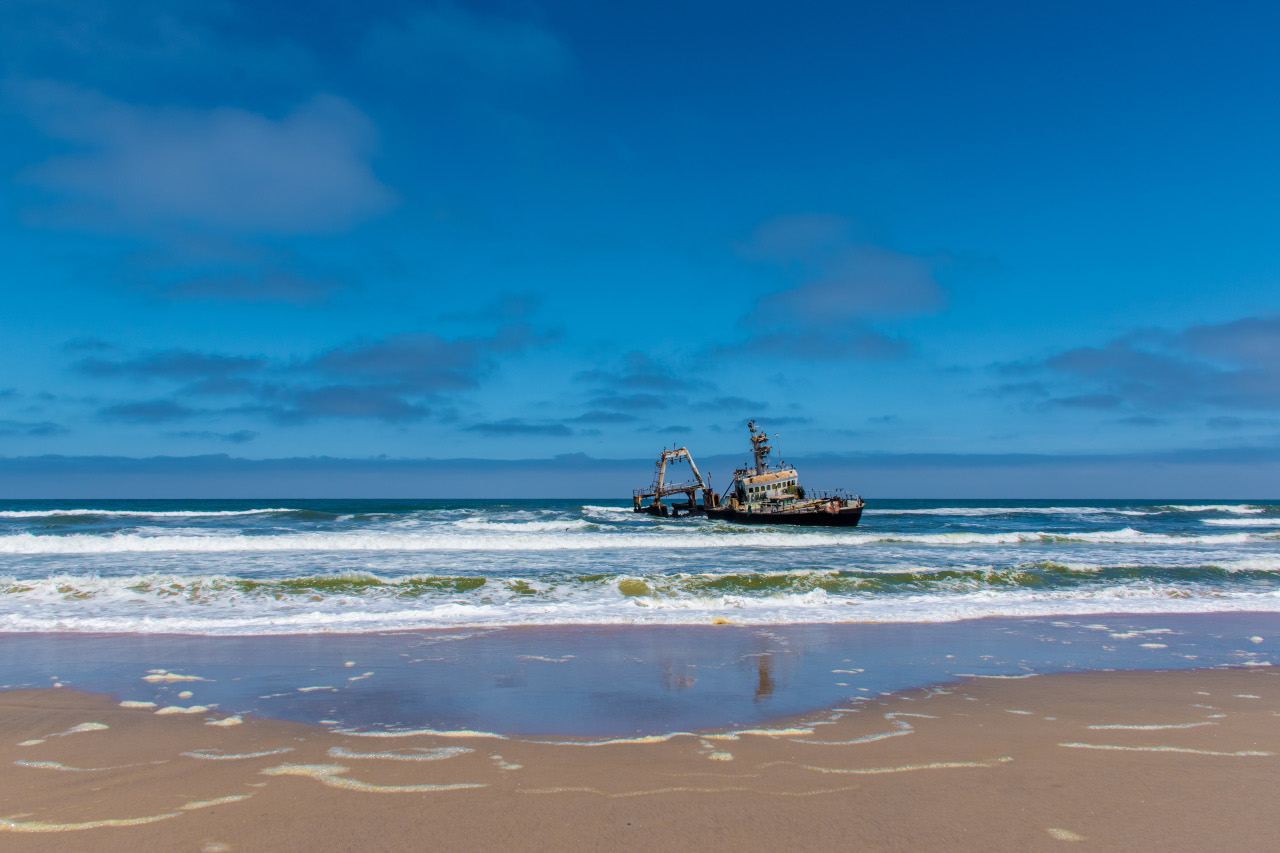 Interested in more Namibia sightseeing? A short drive up the coast from Swakop is the legendary Skeleton Coast. This area got its moniker from the Portuguese explorers who found this coast totally inhospitable and dangerous for ships.
It still is today, the area littered with shipwrecks.
It's definitely sobering to be on a deserted beach staring at a shipwreck, an experience I have never had before.
Painting of the White Lady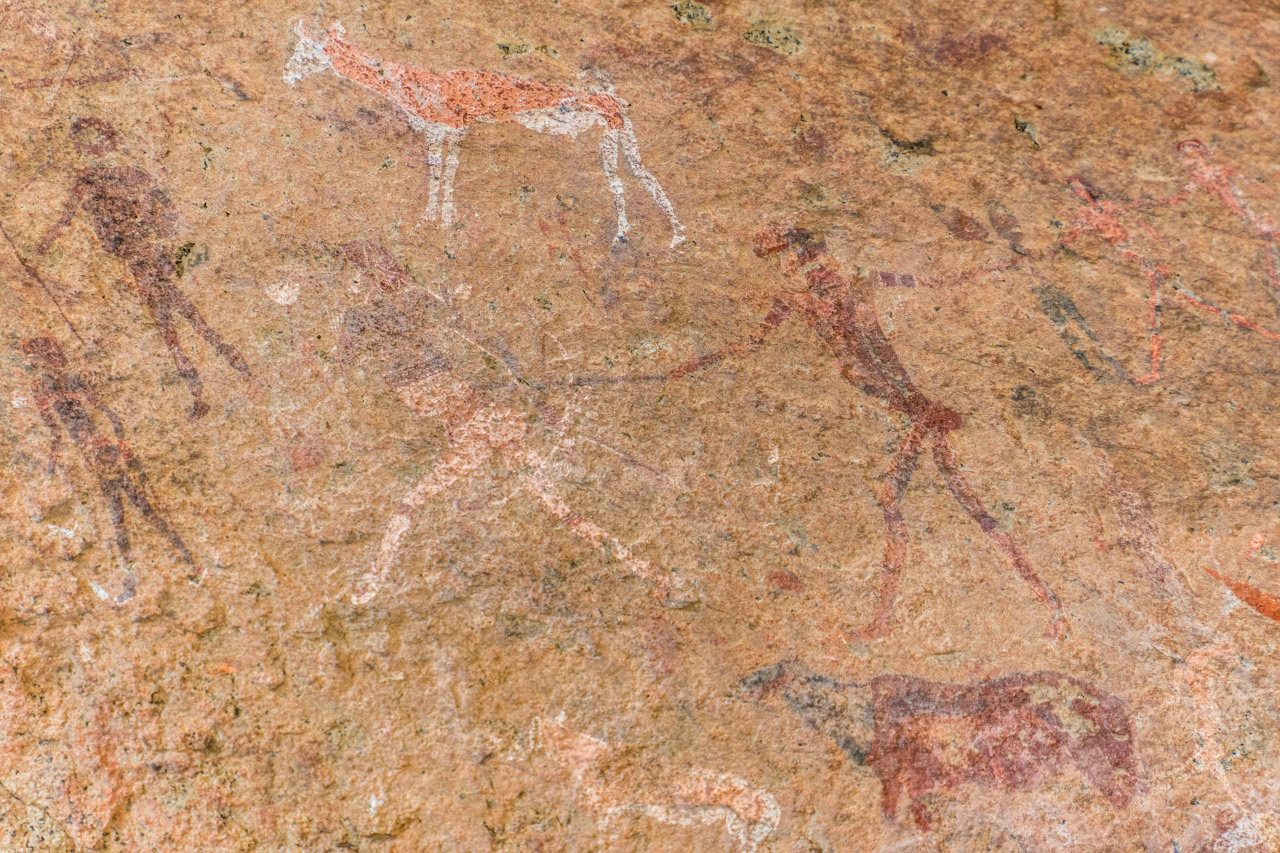 Around the Brandburg mountain, Namibia's highest mountain, you'll find thousands of ancient murals and paintings from the original inhabitants of the area. The most famous of which is the "White Lady", a mural you'll need to hike an hour to go see.
This is a great example of art from thousands of years ago and offers the visitor something really unique and special to the heritage of Namibia. It was a relatively easy hike and we enjoyed being in the small mountain range that feels like it comes up out of nowhere!
The entrance to the park was N$150 and with the fee you'll get a guide to take you to the paintings and explain their origins. When we did it, it took about 2 hours of hiking and we left in the morning so it wasn't so hot.
This was a great stop on our journey and gave us an opportunity to explore some of Namibia's rich heritage.
Etosha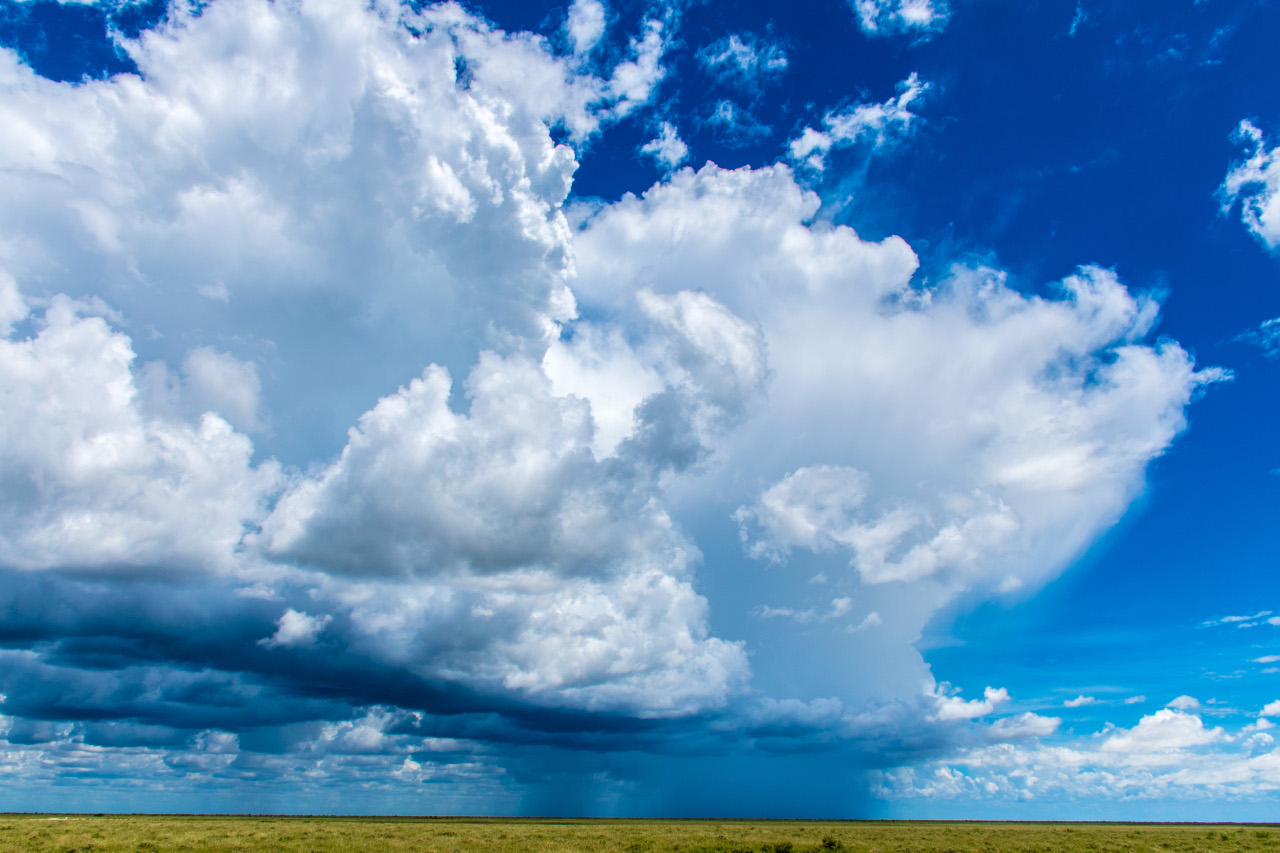 This is where safari happens with a capital 'S.' Etosha is a vast park (8.5 thousand square miles. Kruger, in South Africa, is 7.5…) with a couple of roads to self-drive in.
This is a fabulous place to see animals in Namibia. We saw elephants, giraffes, zebras, and tons of birds and other herds of animals. It was amazing to see these out in their natural habitat as we sat in our car and gawked at them.
Etosha is not nearly as popular as Chobe in Botswana, so it felt like we really had the place to ourselves. We went in the rainy season, a time when many people warn you won't see many animals. I beg to differ: we saw a ton.
One Namibian told us that he preferred the rainy season to the dry season because the animals are well-fed and look happy, rather than the dry season when they look gaunt and sad. The dry season is also high season for tourism so you're likely to see more people there.
Swim in the Cubango River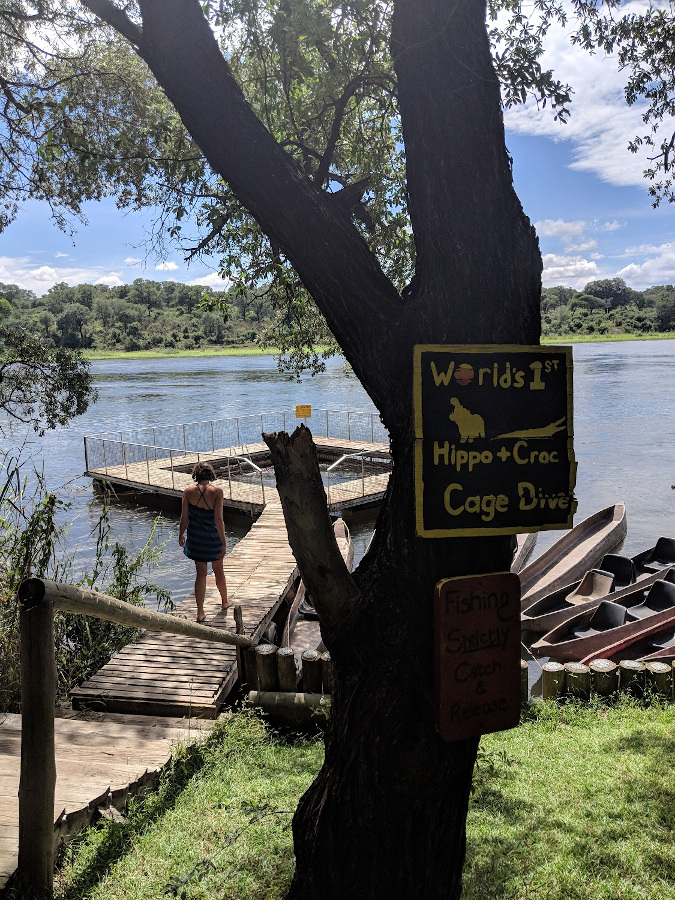 The Caprivi strip is often overlooked by visitors to Namibia. This is a stretch of land that extends out over Botswana and can take you all the way to Zimbabwe if you feel to check out Victoria Falls.
The great thing about the Caprivi strip is that there is as much wildlife and beauty as in Botswana but without the Botswanian prices or tourists. We wrote about how much we loved this area here.
When we went, we stayed at the Ngepi Lodge and thoroughly enjoyed jumping into the Cubango River. We took a river cruise and saw a bunch of hippos and other wildlife that we'd only ever seen in zoos. It was a fantastic experience, and one you can't get anywhere else in Namibia.
Is Namibia worth it?
Overall: absolutely. This is a destination unlike anywhere in the world and, unlike anywhere else, you'll likely be the only one there to experience it.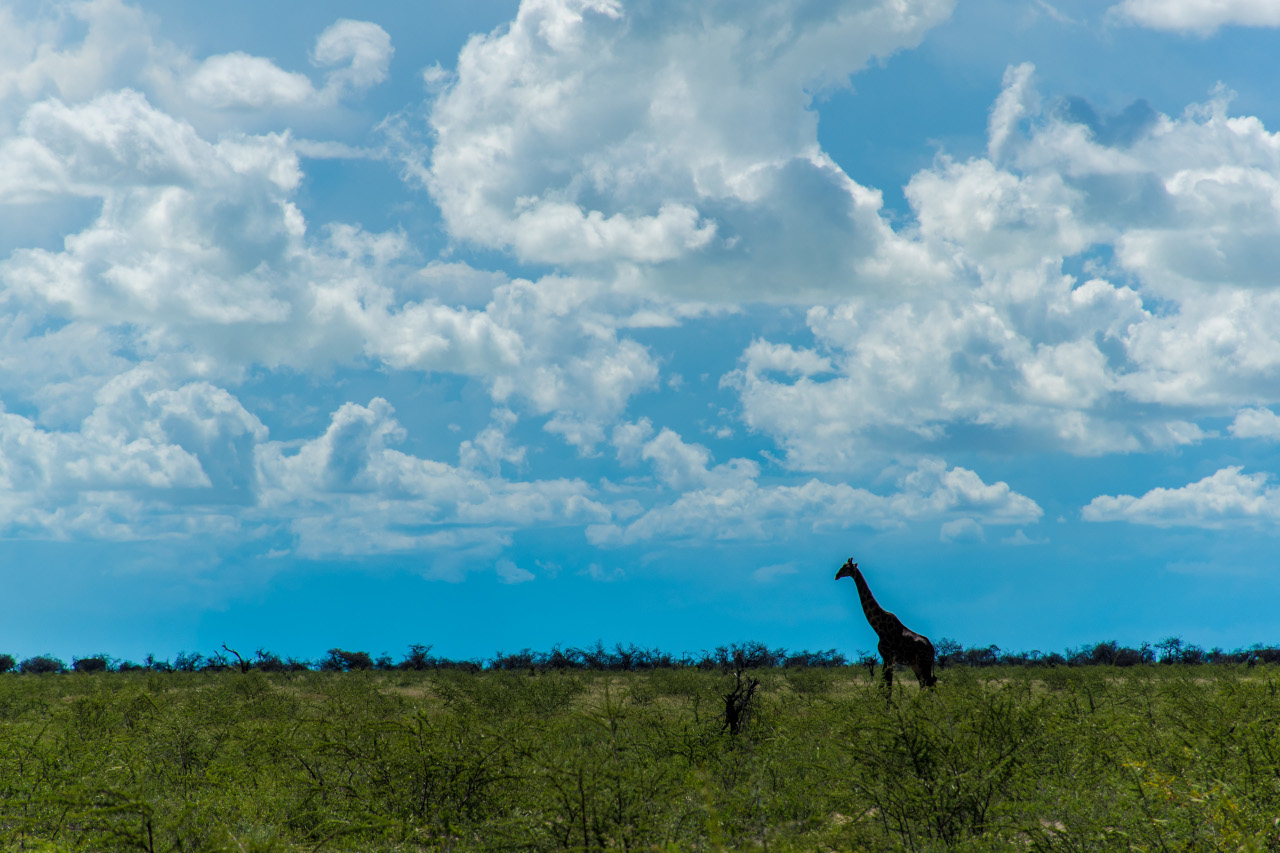 The people, nature, wildlife, and locations are some of the most remote, untouched beauties on the planet and often overshadowed by its more famous neighbors: South Africa and Botswana.
I'd highly recommend Namibia to anyone looking to come to Africa for their first time, and especially if they have been to Africa before and want to experience something totally unique and wonderful.
About the author
I'm Natalie, half of the married couple that writes and travels for A Pair of Travel Pants. Born and raised in New York City, I am a lover of new people, places and foods. My kiwi husband, Jackson, and I have been traveling the world for the past few years going to over 25 countries and learning as much as we can about road tripping, hiking, camping and exploring cities. Follow her on Instagram as well.