Mozartkugeln or Mozart balls, the most famous Austrian sweet souvenir
I always like to discover the things specific to a country or a city. The Mozart balls – Mozartkugeln – are famous across the globe and are a great idea for a local sweet travel souvenir from Austria.
Mozartkugeln were invented in Salzburg in 1890, and the original recipe involves a round center of sweetened green pistachio marzipan surrounded by a layer of hazelnut nougat, all covered in dark chocolate to coat the exterior of the ball.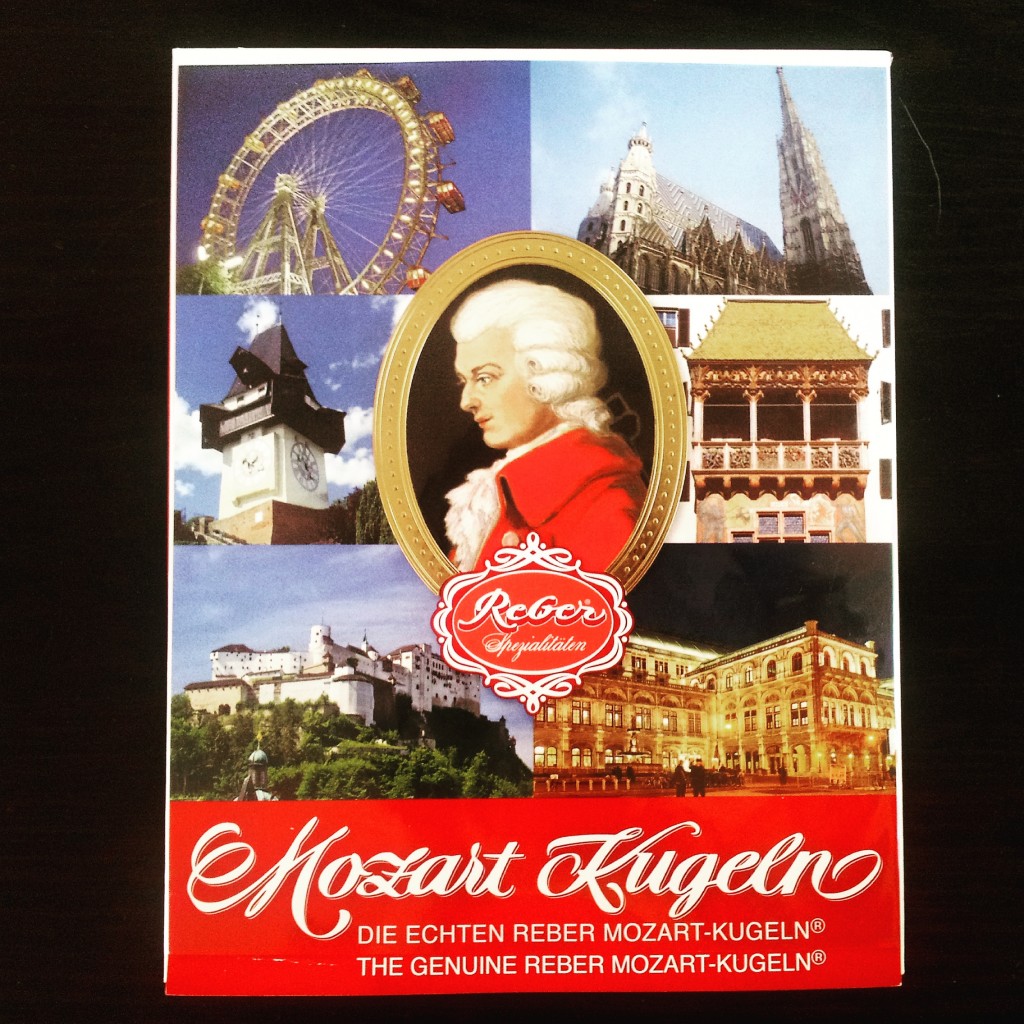 Nowadays there are several types of Mozart balls – all close to the original recipe, with small differences. Each of them sweet and tasty.
I admit I am not a huge fan of marzipan – in fact, quite the opposite. But I did try these candies, and I liked them.
They are a symbol of Austria – and I ended up missing them so much so that, when my husband went to Vienna again (alone, with his job this time), I asked him to bring home some Mozartkugeln.
He chose those with dark chocolate – yes, my favorite.
I admit that I also like the box – for all the assortments.
The box I received is red, with an extra cover – a flyer actually – with photos from Austria – all reminding me of the great time I had while visiting Vienna. As a side note, Vienna is a city I love and miss, a very dear city to my soul. It was the first big city I visited, while Austria was the first foreign country I visited (if a short stop (several hours, a one-day trip) in Veliko Tarnovo, Bulgaria, previous to our trip to Vienna, does not count).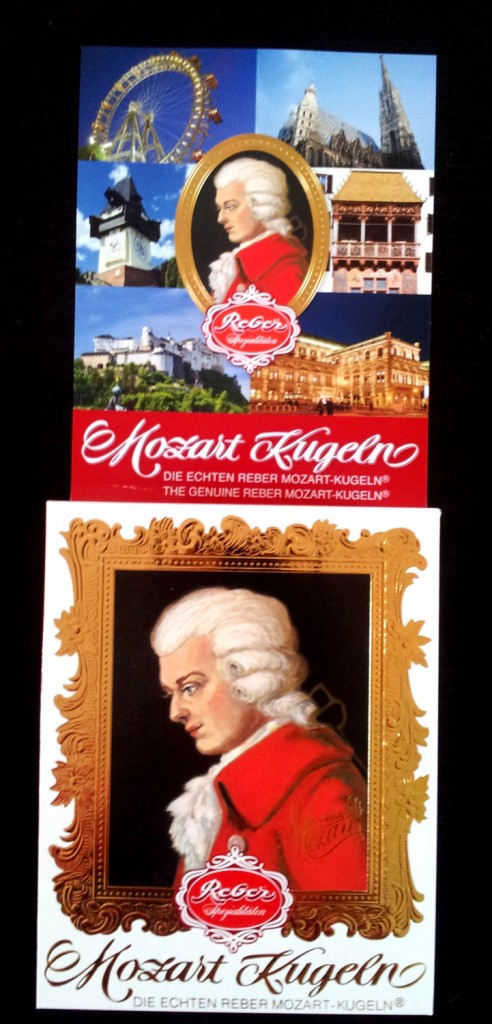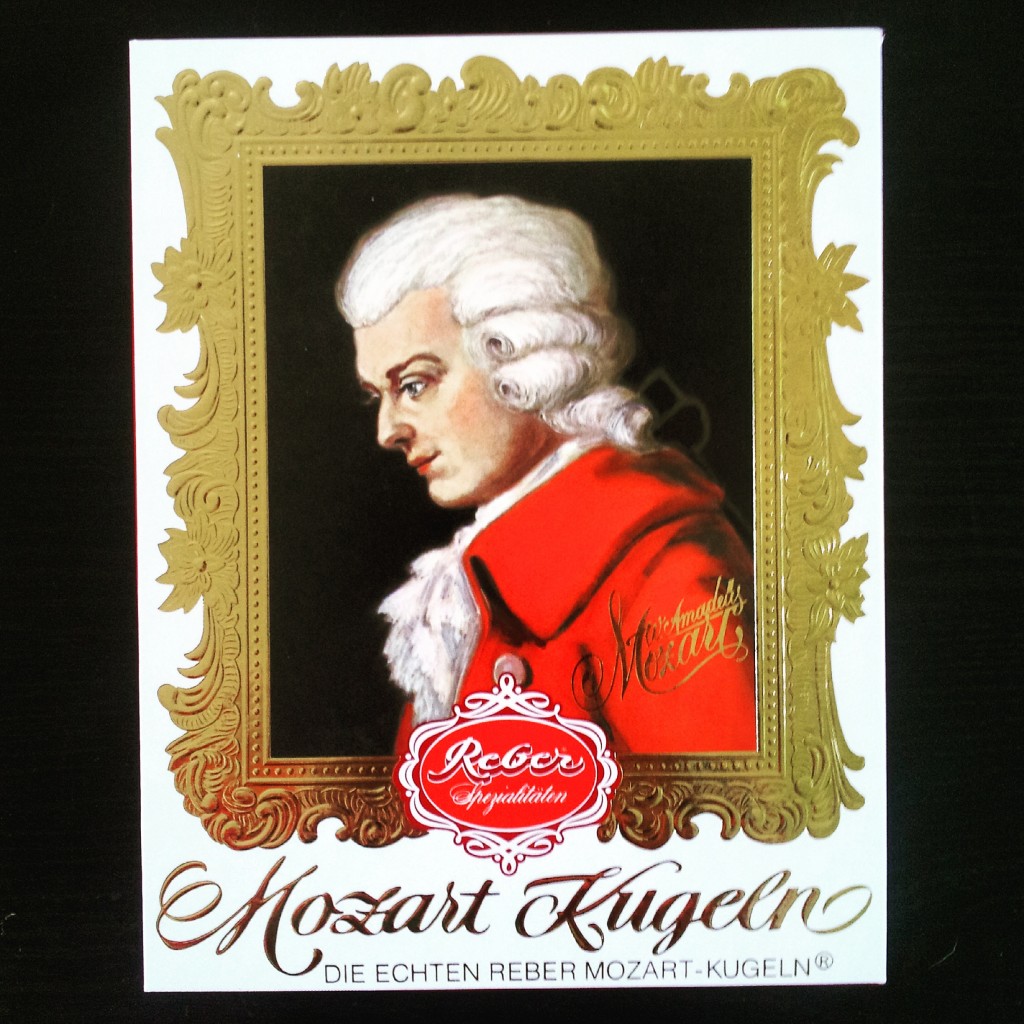 Mozartkugeln are a highly appreciated gift, and you can easily find them while visiting Austria. They are present in the souvenir shops at famous tourist attractions, but you can also find them in various shops, including at the airport.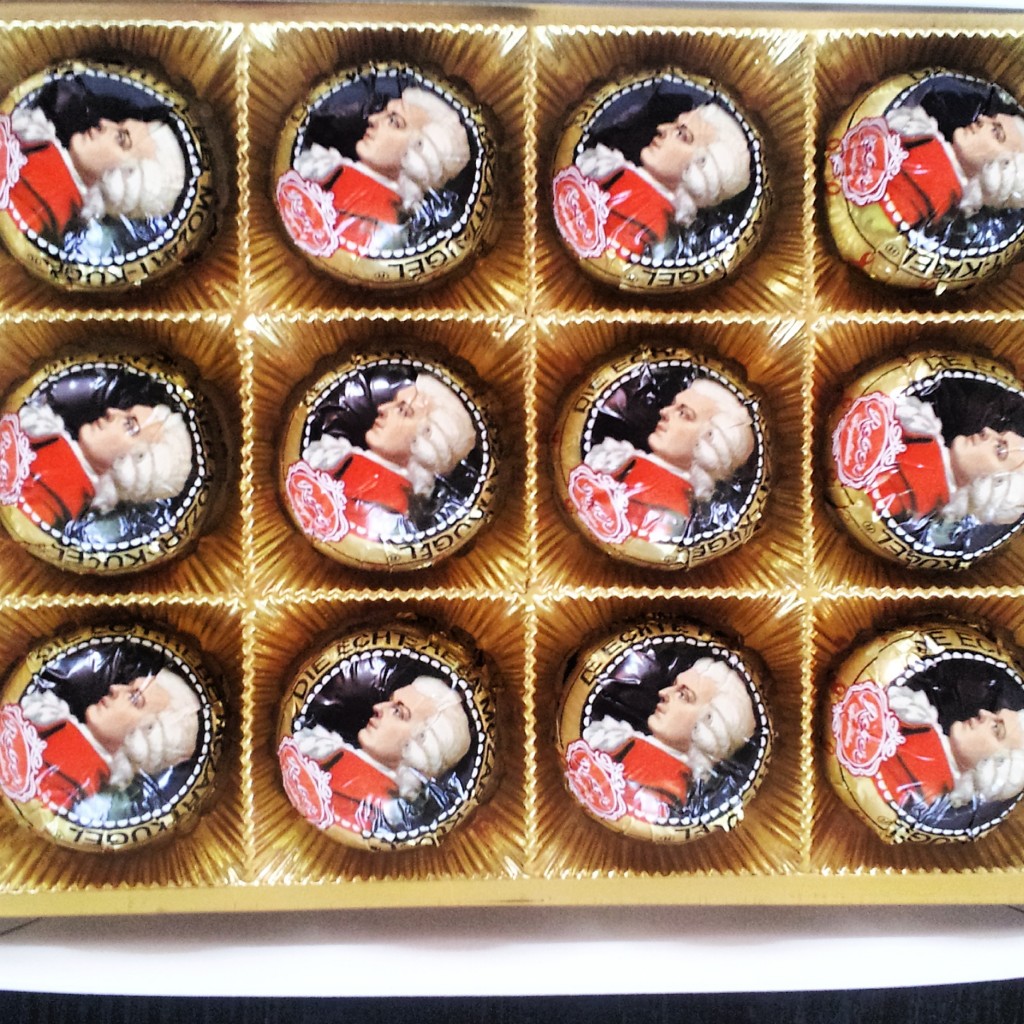 Did you try these Mozartkugeln? Did you like them?