A Student's Guide to London on a Dime
Samuel Johnson once said, "…for there is in London all that life can afford." And if you take full advantage of being a student, you'll actually be able to afford it. If you're looking forward to doing everything London has to offer – theatre, shopping, restaurants and more – while you're studying, it's going to be a bit hard to splurge on fun if you're spending too much elsewhere. So to all the new students moving to London: here's our guide to pinching pennies in the city.
Walk. Everywhere.
London was made for walking so strap on your walking shoes and get to know your new city. Mapping your way around London may get confusing, and the tube may be convenient, but you don't need the tube to get from Leicester Square to Covent Garden – it's just around the corner. More time on the tube means less sights seen and more money spent, and, you know, walking is free, and above ground.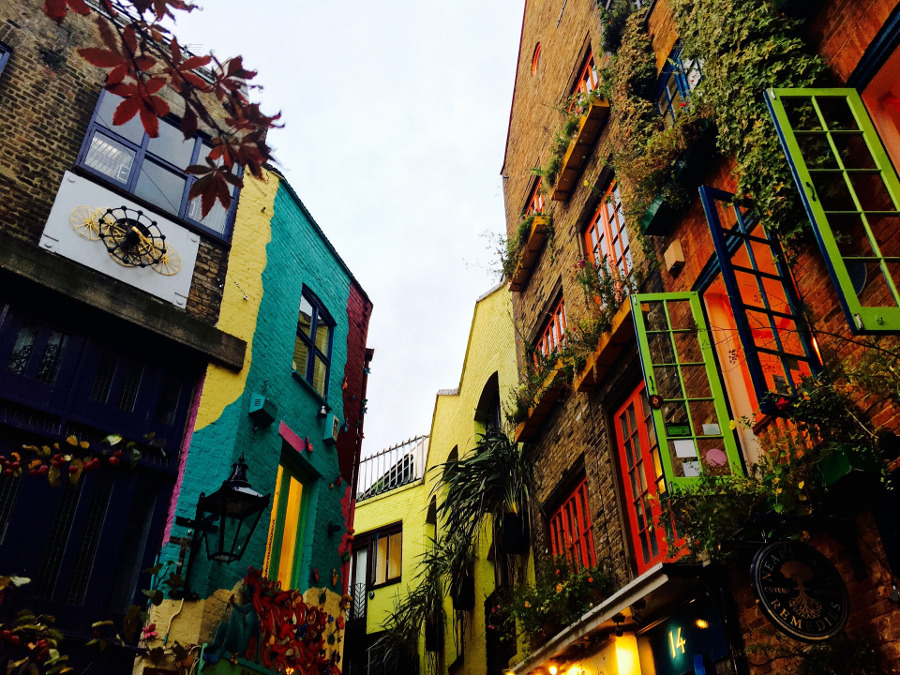 Buy an Oyster Card ASAP
If you find you can't walk everywhere, or you left a little too late for class, hop on a bus to make up some time. You can tap-to-pay using a contactless bank card on London's public transport, but having an oyster card handy is always a good idea. Apply for an 18+ Student Oyster photocard and you'll save a lot of money on travel. Alternatively (or in addition to), apply for a 16-25 Railcard that will score you all kinds of discounts – this one will last until you're 25, so it's worth it, especially if you don't want to break the bank on train fees.
Student Discounts Galore
You might be surprised to hear that you can get discounts, like 10% or 20% off when you just ask if a place accepts student discounts. Money Saving Expert is a great spot to check for great deals and vouchers to make the most of your time in London. Some London theatres even offer special deals for students so who said being young was a curse! A small flash of a student ID can help you save on a big flash of a different plastic card.
Shop Sample Sales
It's tempting to spend your entire student loan on Oxford Street, especially when you live in one of the most stylish cities in the world. But if you can wait for sample sales throughout the year, you can get the latest trends at a fraction of their retail value. London's thrift and vintage shops are also great places to find the perfect hidden gems, especially in affluent areas like Chelsea and Kensington. If you're lucky, you might stumble upon a celebrity's donation.
Cook with your Mates
Time for dinner and your options are: go out every single night, eat beans and toast for the fiftieth night in a row or… learn to cook. University is a great place to practice your skills and you'll be the most popular person on the hall if you cook for your hallmates. Grab a few mates, pool together some cash, and head to the shop you've got yourself a feast in the making. If you need inspiration and tips, check out Jamie Oliver's Food Tube channel or Hannah Hart's My Drunk Kitchen for something that may be a tad bit truer to your uni experience.
Don't Buy Tickets on the Streets
Here's a friendly reminder that ticket touts are not approved or supported by any London theatres and should be avoided at all costs. Seeing a West End show is a rite of passage when experiencing London, but if your tickets turn out to be fakes, you're out of luck when it comes to a refund. Save your money for grabbing a pint of two rather than overpriced and illegally sold tickets. There are plenty of cheap and legal ways to score London theatre tickets and you can still afford to have drinks after the show.
Free Stuff is Your Friend
Whatever you're planning to get into, there's probably a free version of it happening somewhere in the city. There are countless free museums, art galleries with no entry fees and festivals or events throughout the year to try out. And be sure to keep an eye out for that magical day when Ben and Jerry's gives out free cones.
We know how tempting it can be to go crazy when you finally get your first taste of freedom, there are plenty of ways to save money as a student and still have the best time in London.