Leave it to Turkish Hoteliers to Show You a Good Time!
This post is part of the new series on this blog: travel bloggers share their unforgettable travel experiences.
I am a declared fan of all things Turkey. After repeatedly falling in love with Istanbul, my affair with this country was forever painted on my heart by a three week vacation in Oludeniz, far down the Southern sea shore, in between Antalya and Kusadasi. I could say it was because of the clear blue water and sandy beaches, or because of the adventures of the Babadag mountain (I did have a scary jeep ride up the mountain to then jump and descent to the beach in tandem paragliding), or the amazing food (but that was not a novelty). In truth, what made this experience unforgettable was our hosts at the Blue Pearl Hotel. Mine and her husband, along with the staff, have really made us feel heavenly.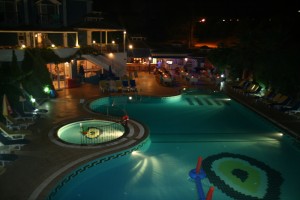 Always greeting us cheerfully, taking their time for a friendly chat, they also made sure we were entertained! That's probably why we've spent many evenings within this hotel and apartment complex and not in other restaurants of Oludeniz. We have barbeques and cocktail nights every week and these came with entertainment!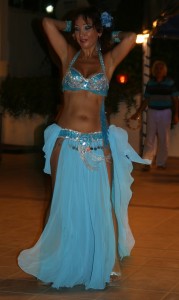 Belly dancing, fire dancers, a little comedy, hip hop and lots of great Turkish music would keep us smiling and shaking our booties till the late hours of the night.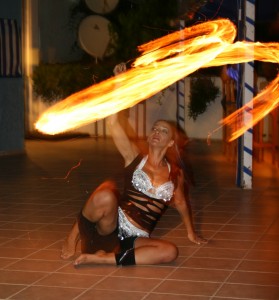 When the entertainers were gone, the party did not stop! The chef, the waiters, the owners, they'd all join in and dance the night away. I made a habit of dancing with Mine till there was no one left around and we'd finally decide to get some sleep.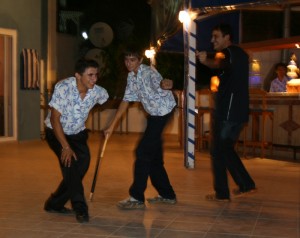 I happened to share a warmer connection with the amazing lady managing this hotel, but they were friendly and helpful towards all guests. You'd also think this would be an exception. You'd be wrong! All hotel/villa owners know how to treat their guests and how to show them a good time! Sure, it might be a little different in big, chain hotels, more personnel, less time to chat up each guest, but the spirit, the smile, the mesmerizing ability to be a perfect host are a given wherever you go.
When I think of beach vacations, the three weeks in Oludeniz clearly stand out. Sure, there's been a vacation back in high school that was equally unforgettable, but that was mostly because of the company, not the actual place or the service provided. And getting away from home on their own is unforgettable for any teenager! This Turkish experience is all sparkly on its own and no matter how you travel, solo, as a couple, with your family, you will definitely have a wonderful time.
You can follow Alina on her blog – Travel Tweaks – or on Facebook or Twitter.