Tunisia – a flavour of Africa
Tunisia is the easiest African country to reach from Europe, and with the Mediterranean on one side and the Sahara desert plus the Atlas mountains on the other, it displays qualities of both continents. For many of us, it is our first experience of Africa and our first step into a more exotic world, allowing us to immerse ourselves in the everyday life of a world that's quite different in culture and cuisine.
Its first inhabitants were wandering Berbers, remembered in December's Festival of the Desert in Douz with dancing, poetry and food. Nomadic cooking had to adapt to a life of roaming and the clay tagine, with its raised funnel-shaped lid, is still used today for the meal of the same name consisting of meat, vegetables and egg.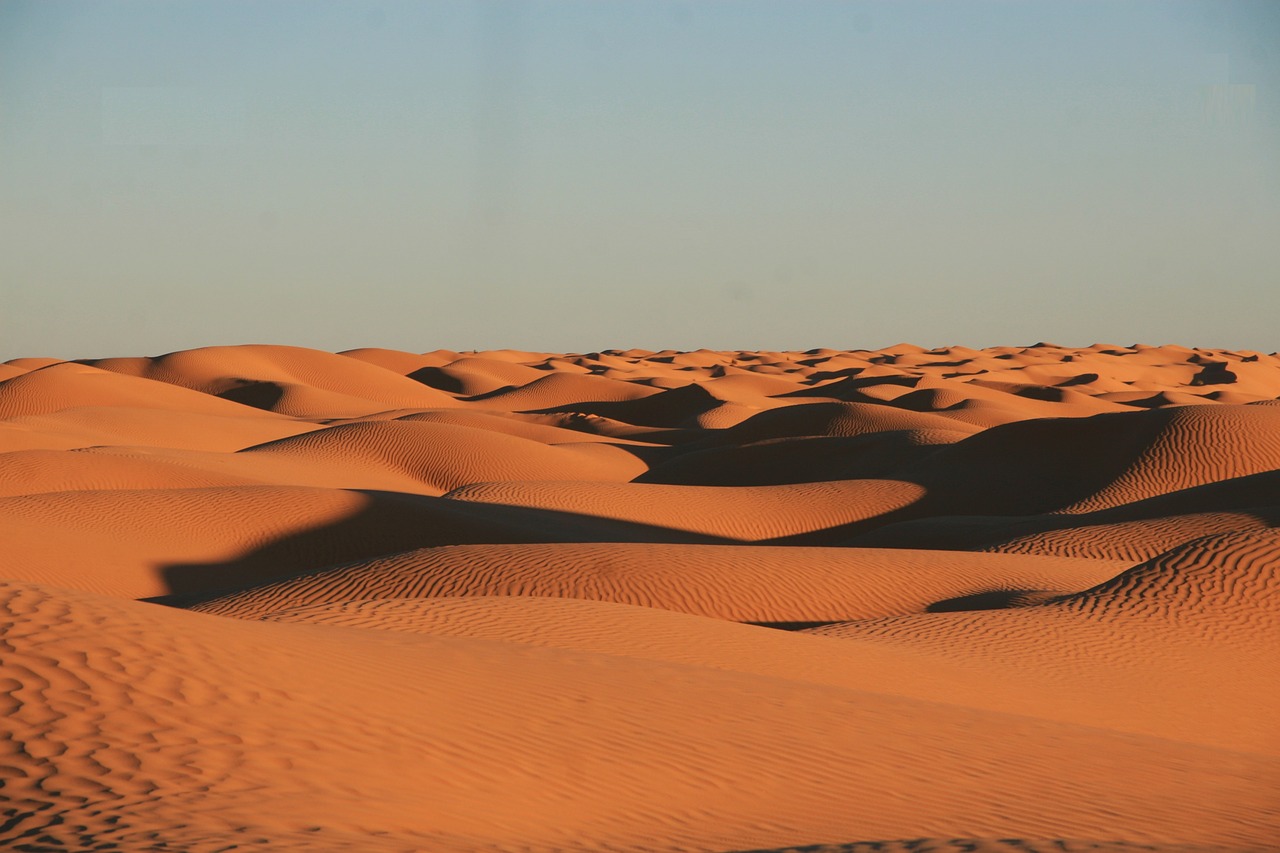 Image from Pixabay
Outside invaders included the Romans, and the port of Carthage became an important granary for Rome, with other exports following later. Head to El Jem for impressive ruins of the time, including a rare Colosseum. Or go further north for the ancient city of Dougga or Thugga, with a sixty-five hectare archaeological site and stunning views.
After a period of Christian dominance, Arab conquest meant conversion to Islam and today, the ninth century Great Mosque in the ancient desert city of Kairouan is an important place of pilgrimage. Several centuries later, the country spent time as a French protectorate, and today it's a land of diverse communities and cultures that all feed into the country's modern diet.
The Tunisian meal of tagine differs from the Moroccan stew version, being more like a quiche or frittata here. Favourite ingredients include beef, goat, lamb and fish with various fruits and vegetables, olives, almonds and dates. Spicy harissa is a common sauce, while the staple couscous or bulghur wheat is now eaten worldwide. Unlike others in the region, Tunisians often include this in seafood dishes.
Recipes are usually spicier than those of the country's North African neighbours, with turmeric, mint and chillies added to other widely-used spices. Visit the port city of Sfax, founded in AD 849, to stock up at its busy spice market and take in sights such as graceful colonial buildings, original portions of the medina walls, the kasbah (now displaying traditional crafts) and a genuine suuq (bazaar) which is not aimed at tourists.
A sizeable Jewish population existed before the Christians and Muslims, and they adapted their own cooking with extra spices. Today's remaining Jews still live in the Tunis suburb of La Goulette or around the island of Djerba, where the blue-tiled El-Ghriba is North Africa's oldest synagogue.
The Grand Synagogue of Tunisia is an imposing presence in Tunis itself, where Maghrebi architecture jostles with nineteenth-century colonial style and contemporary Mediterranean cool. The beating pulse is the eighth century Arab medina with its narrow streets, ornate doorways and traditional workshops. The rush of noise and colour, which so excited artists like Paul Klee, is enhanced by the aromas coming from eating places of all kinds.
Follow Paul Klee's trail to the cliff-top town of Sidi Bou Said, which captivated and inspired the painter with its breathtaking views. While away some time over local fare in a restaurant on the main square, which has changed very little since his time.
There are plenty of beaches in the vicinity where restaurants will give you the chance to sample the menus of the capital. Tunis serves up less spicy options than elsewhere in the country, perhaps due to exposure to European alternatives. Tunisia has a distinctive cuisine that has been adapted over the centuries as newcomers arrived, and today it offers visitors a culinary adventure.
Travelling to Tunisia? Don't forget to book your holiday transfers Tunisia with Holiday Transfers.
Save