Find Out How Sunshine Coast Stands True To Its Name
There is only one problem if you are visiting the Sunshine Coast – you may never want to leave. The exceptional weather, the perfect beaches for sunbathing, the turquoise water for surfing, the dolphins, the fishing, the orange skyline during sunrise, the vineyards, the Glasshouse Mountains and more is just too much for the traveler to let go off. The place is definitely a proof that God has picked the correct spot and made it into one fishing haven. It is located on the shores of the Pacific Ocean; it houses waterways, estuaries, creeks, rivers and made it into a wonderful place for a perfect holiday in the land Down Under.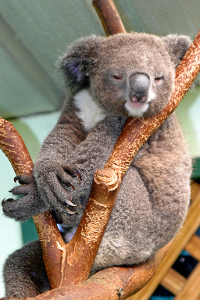 You might be thinking at this point that since all there is to do is fishing, it is not a good idea to take a family along with you. Dear reader, you are mistaken.  Sunshine coast is like one of those places where there is something for everybody. The theme park in Palmview offers plenty of excitement for all ages. Visit the Australia Zoo made famous by Steve Irwin, with shows running daily, feed the giant turtles; interact with other exotic animals from this part of the world. Witness the grandeur of what lies beyond the coast of Australia- sharks, sea lions, rays, turtles, crabs, weedy sea dragons, feeding, sessions, sea lion shows, and diving opportunities for all in the Underwater World – a great entertainment for the entire family.
If you have a weakness for some adrenalin rush, we have some good news for you. Fraser Island and Moreton Island are the world's largest sand islands and what better way to explore them than taking a 4WD tour. How about some whale and dolphin watching? Go snorkeling, swimming, in the inviting waters. Scuba diving and snorkeling is pretty common here. Not a problem if you are not a pro at it, you could take a training here.  Try booking a charter for some thrilling action in offshore fishing. Come back to the land and BBQ your catch for dinner. You may be try your hand at kayaking at the beautiful Noosa River.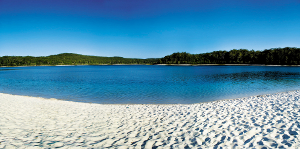 Sunshine Coast is also a great choice for your honeymoon. Wine tasting tour in the many vineyards is a must try. Carry a bottle or two back. A ride on the scenic rail station from Gympie to Imbil is something you would really enjoy. Get down at any of the stops, go shopping, have a pleasant lunch at the local bistro. And to crank it up a notch, go boating at dusk, or a romantic dinner cruise.
Now if you are still not convinced to travel this part of Australia, we have more to offer and hopefully this time we will win. Plan for a fishing trip – this is going to be one of the best trips you've ever had. From barramundi, sailfish, marlins, tunas, snapper, King George Whiting, salmon, halibut, cobia, codfish, crabs and more! There are also fishing and crabbing tours for the family and kids.
And the best of it all- the Sunshine Coast is fit to visit any time of the year! You could take a flight or avail the rail service from Brisbane and reach this wonderful location and look forward to having a grand time. See you soon!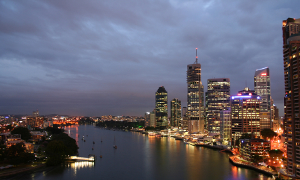 John Anderson is an ardent outdoor enthusiast who has a special interest in fishing and boating. He hails from Australia and has travelled to almost all the wonderful places in the country for one of kind experiences. He is also a proficient author of several outdoor articles on travel with a bias towards boating and fishing.