New ferris wheel and amusement park in Bucharest
Late June 2016, a new amusement park was opened in Bucharest. It features several attractions – including a 63 meters tall brand new ferris wheel – and aims to take you into a fairytale world.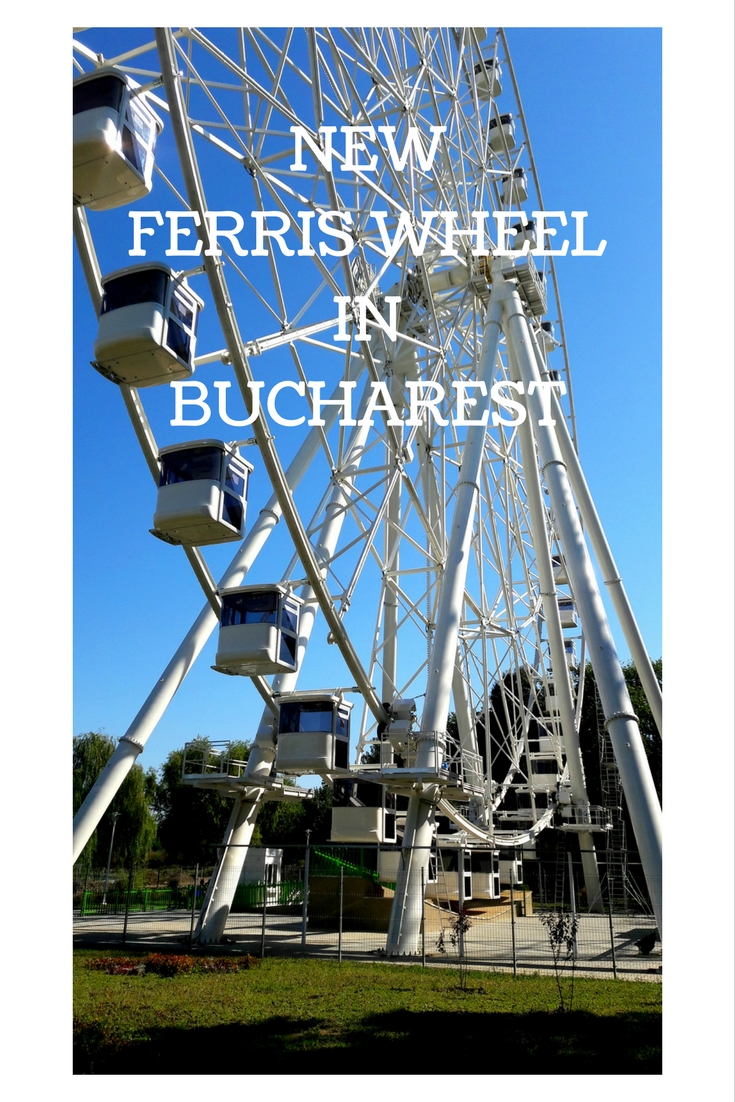 The roller coaster is called "Balaurul cu sapte capete" ("7 heads dragon"), The ferris wheel is "Pasarea maiastra" ("Magic bird"), while another attraction is called "Fat-Frumos" – aka "Prince Charming".
This new park is located in Parcul Tei – Plumbuita – in Bucharest – a park on the side of the Tei Lake (a very well known and old park). The new part is this amusement area – with the new big ferris wheel, the smaller ferris wheel, house of fear, carousel, some air inflatable attractions, a place with cars that can race and hit – and more.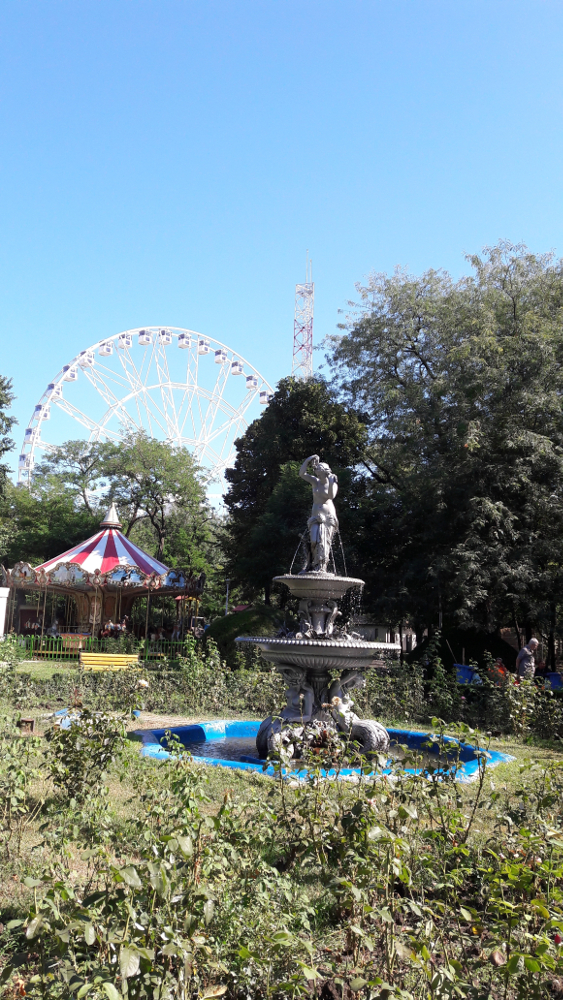 There are also free sliders here;)
We heard about this new part of the city, but didn't went when it was inaugurated. We managed to get there yesterday – after a rainy day – so it was a bit calmer and, early in the morning, not so many people were here.
I admit, we went here for the new big ferris wheel – and we were happy that they started it especially for us. The ride is 20 lei (approximately 5 euros) per person (children under 5 years can ride it for free).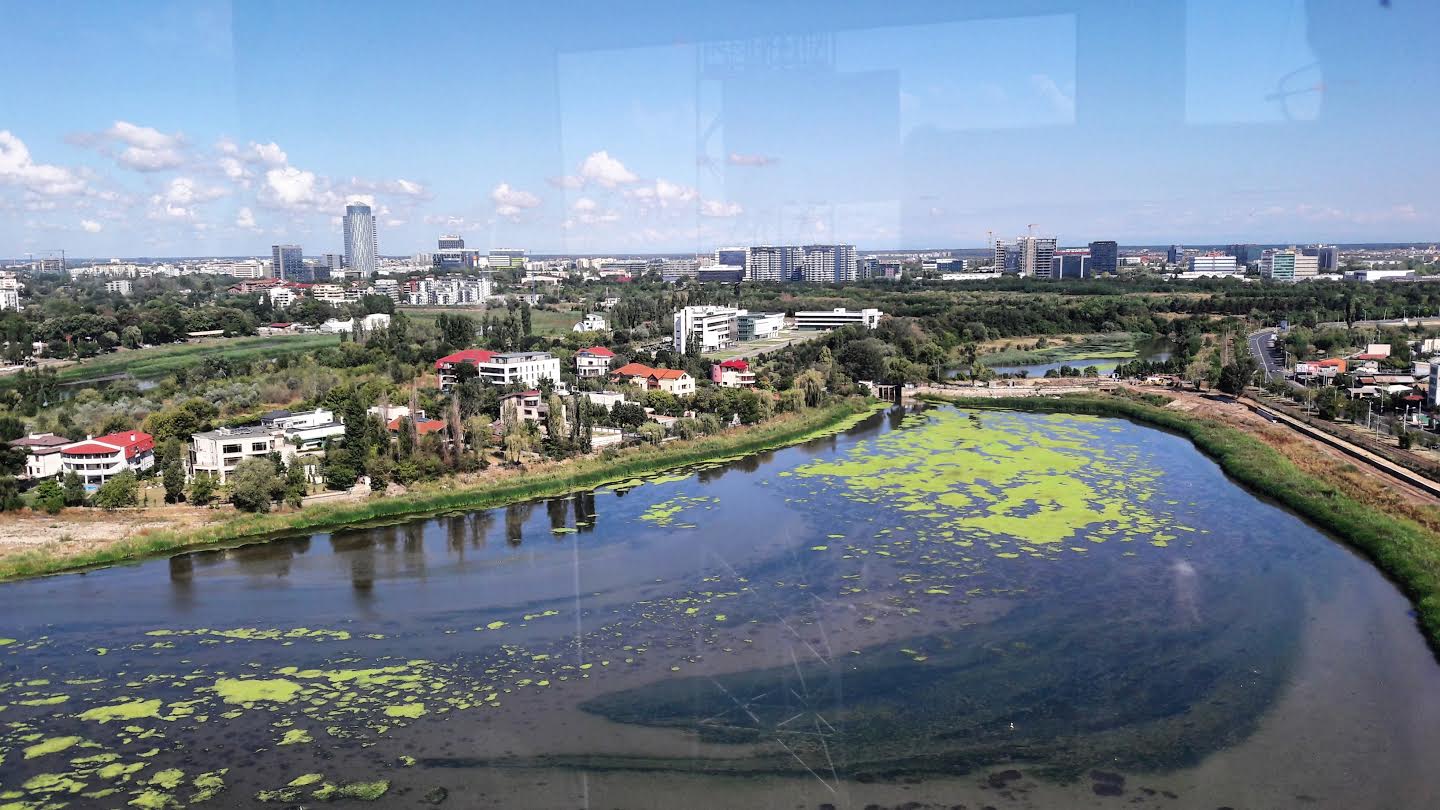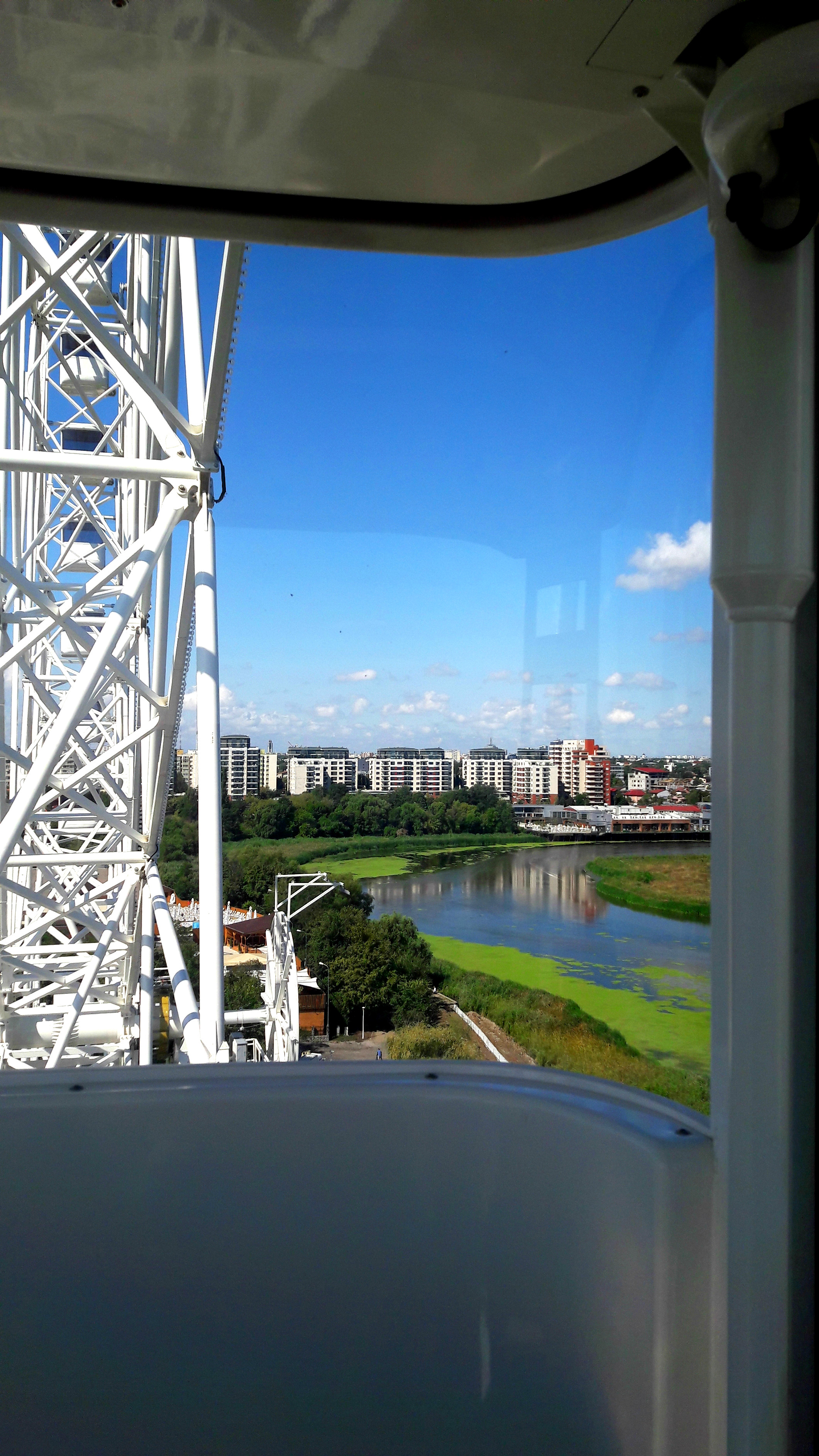 The ferris wheel has 44 cabins – each accommodating 6 people. It has air conditioning in all cabins – I admit we were truly impressed by this especially since we are not fans of the heat and since the summers can be really hot in Bucharest.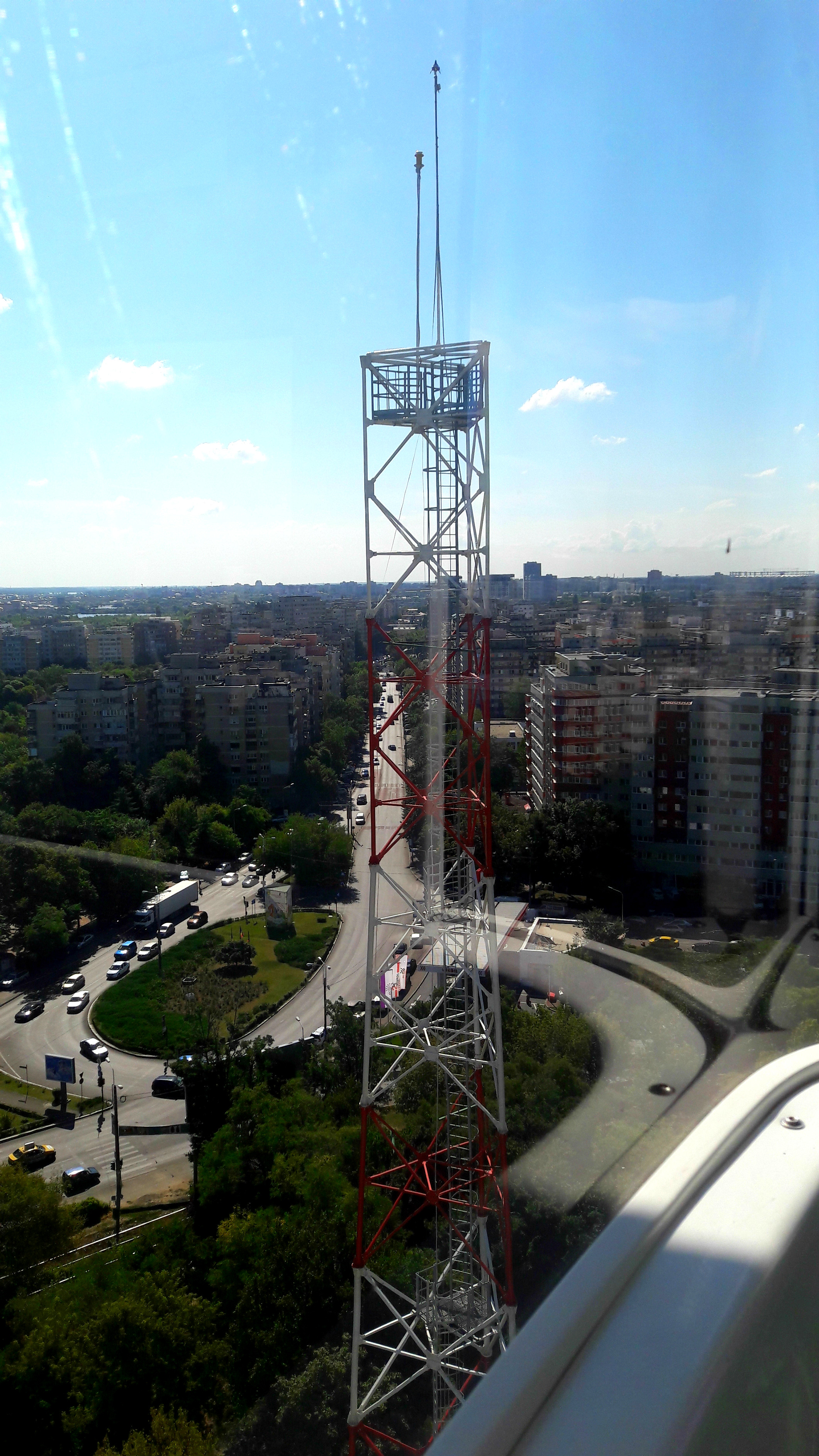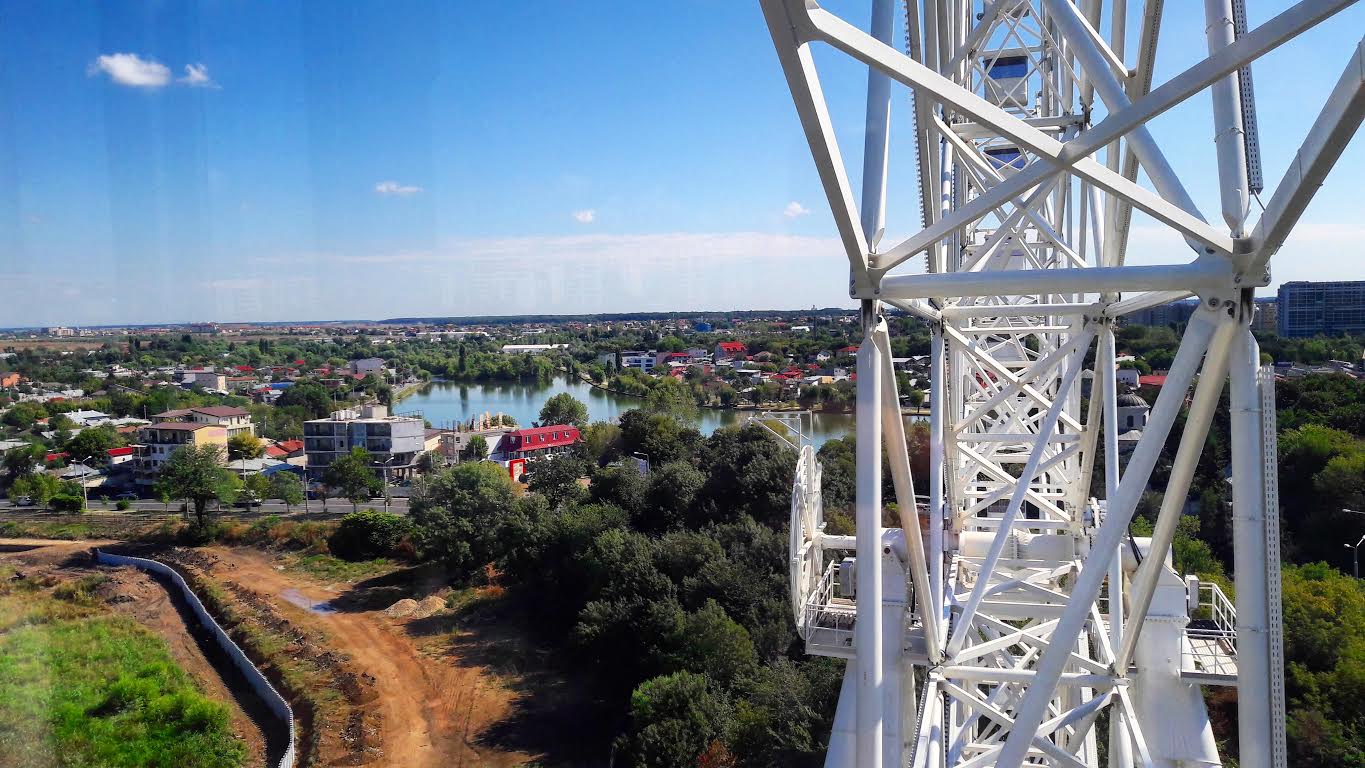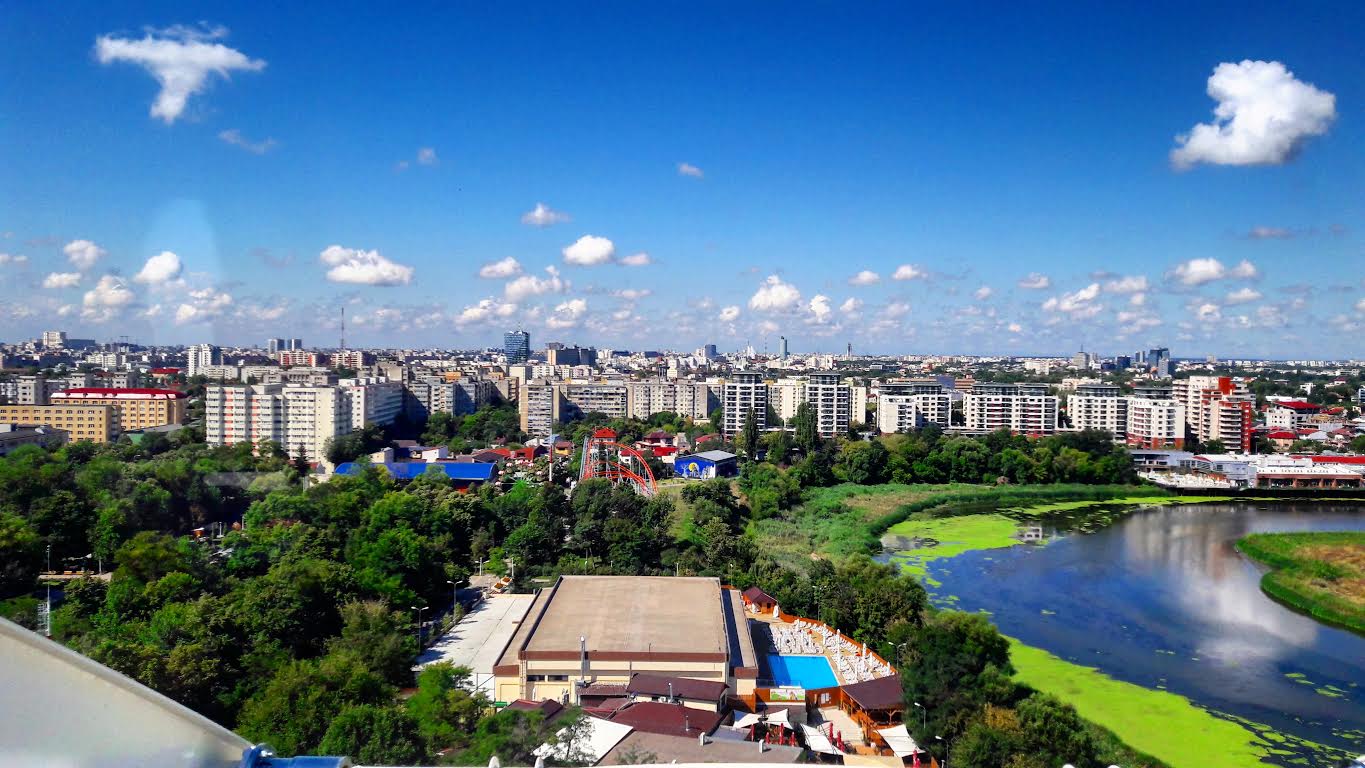 The ride is very slow – so, even if the height of the wheel is 63 meters, you don't get dizzy. In fact, it is a truly enjoyable ride, and the cabins offer great perspective.
You can see several parts of the city – from the tallest building in Bucharest (Sky Tower – in Aurel Vlaicu neighborhood), to a church in Sos. Virtutii, to characteristic Bucharest apartment buildings, Ghica Palace, several churches and, of course, Tei River and Park.
We were on the run, so only tried the big wheel and the cars – but we'll go back in another day and try more attractions.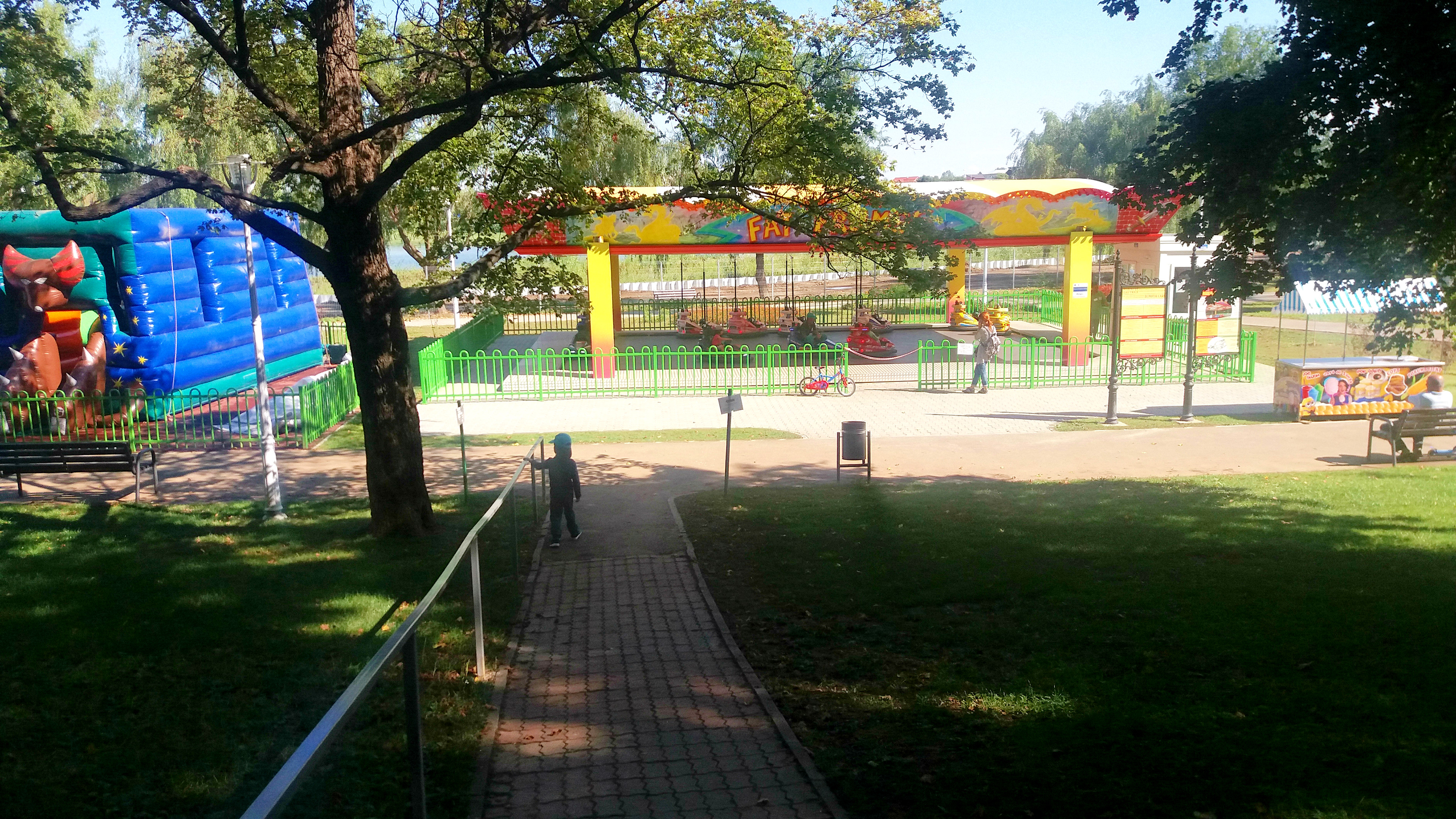 All in all, if you are in the area and like this type of attractions, you should definitely give it a try.