Craiova, the city of musical fountains
by Roxana-Nicoleta Cojocaru
Craiova is a city where people love nature and beautiful fountains. As they say, "Craiova is the city of musical fountains". And it's true!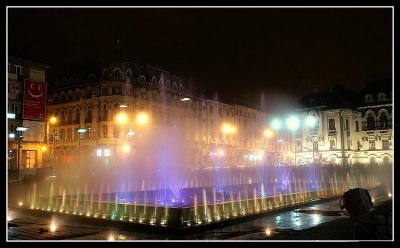 If you like to take a relaxing walk downtown in the evening, you will find an amazing fountain ready to delight you, tourist or native, with its music, colors and water movements very well mixed together.
–    Youtube movies:
The Musical Fountain in Craiova, opened on the 3rd of June, 2007, is a unique construction in Romania and its costs were around 10 million euro. This fountain was inspired by the one in Barcelona and was built with complex materials brought in Bănie from a lot of countries, including China.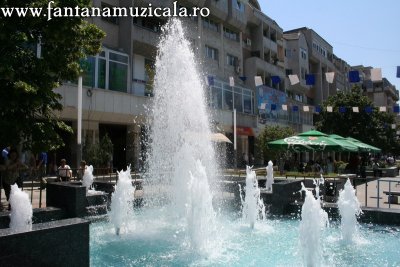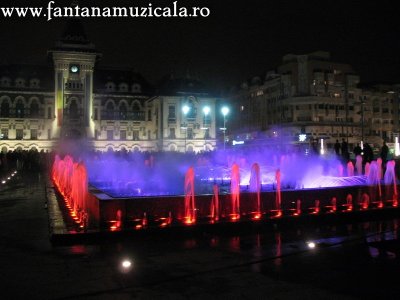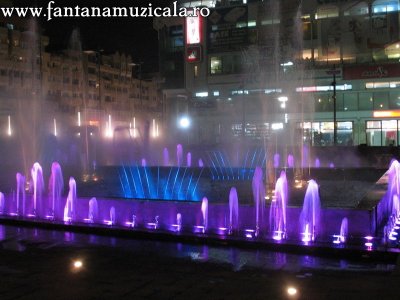 More pictures here.
Since July 8th, 2009, Craiova has the second beautiful musical fountain, in the "Craiovita Noua" neighborhood (north-west side of the city). This one is smaller and has fewer lights than the one downtown, but provides the same enjoyable experience to the locals and offers them musical and cheerful nights.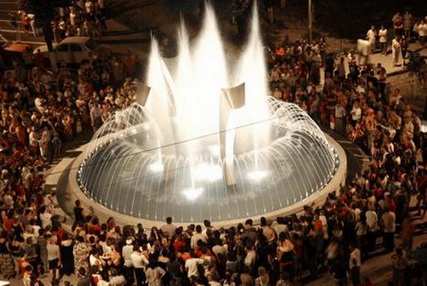 Craiova has other beautiful water-creations to bring joy to all the people who visit it. The Mushroom in the "Catargiu" neighborhood (south side of the town) is a unique combination of architecture, lights and water.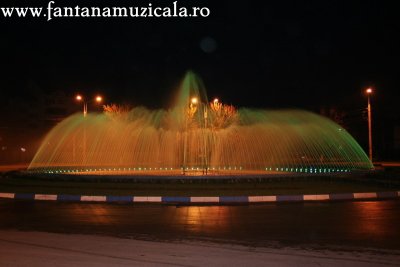 And this was just the beginning! The Major of Craiova announced that he wants to build another 2 fountains next year.
The musical fountain is open to public all seasons except winter, when it becomes a jolly skating-rink. The usual working hours are from 9 to 10 p.m. and in the summer from 10 to 11 p.m. because the day is longer and the night is the perfect time to enjoy the beauty of music, colors and water, all together. This one-hour show is repeated each day, same songs from Monday to Sunday, but the people are so enchanted by this performance that they come every night to see the magical fountain.

I'm Roxana-Nicoleta Cojocaru, PR Specialist at Ubisoft Craiova. I have always a smile on my face and a lot of new ideas. I love to travel and discover new beautiful places. Friends say that I'm the definition of "Oltenia's girl": fire and soul in all that I do. My blog is roxanacojocaru.wordpress.com.