One can't find the right words to sum up Skiathos in sentence or two. You could full a book with descriptions of the coastline or write a tome on the glorious Mediterranean cuisine. You may be inspired to dabble in history and end up with volumes of information. It's that kind of place. You can't quite pin it down and say 'That's the kind of holiday you'll have.' All this on an Aegean island just 12km long – how does it pack so much in? Let's see if we can scrape the surface…
The coastline
The best place to start: the main attraction that gets you there in the first place – and what a coastline! While miles and miles of regular coastline can be gorgeous, Skiathos makes things interesting. There are the obligatory island holiday sandy beaches, but there are also secret coves, inlets and capes that make exploring the coastline a delight. What will you find around the next corner?
The beaches are superbly clean and pristine, set against a background of pines. Favourites include Koukounaries, Banana and Kanapista to name but a few. Don't miss out on Lalaria with its majestic natural rock archway stretching into the sea. There are more than 20 spectacular beaches, so if you don't get stuck on the one in front of your hotel, you can easily tour the island by visiting all the best ones.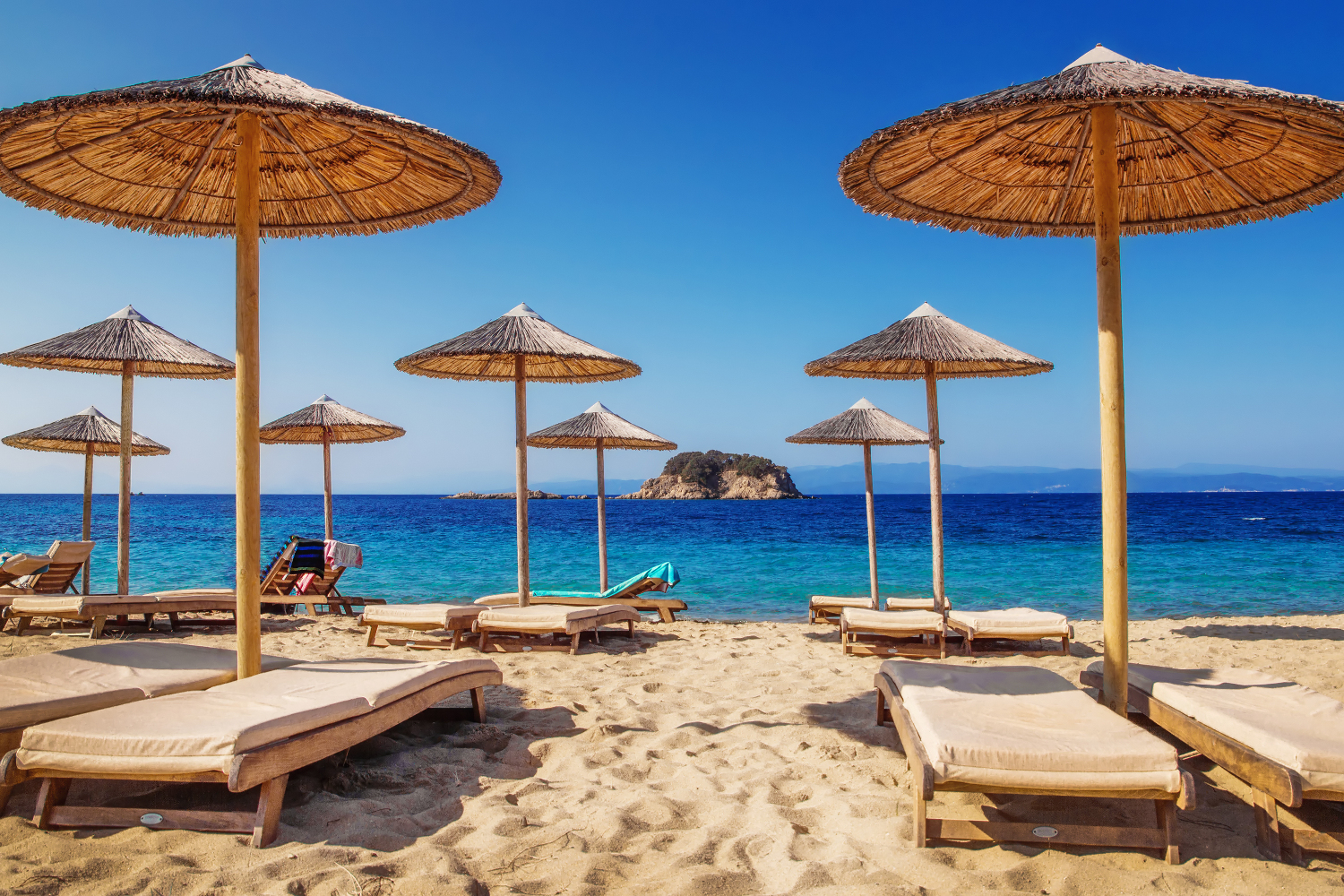 Troulos beach, Skiathos, Greece, photo from Shutterstock
The dining and accommodation
You can really live like royalty on Skiathos. Choose a seafront hotel like the Skiathos Princess Hotel and step out of your hotel onto the beach every morning. The only drawback of the fine hotels is that they're so good, you might end up lazing around the pool within easy reach of the bar all day long. Actually, that doesn't sound so bad – just make sure you also make time to see the island!
Luckily Greek cuisine is light but filling. You won't feel like you have to nap for the rest of the day after your meals. Try the fish dishes made from the freshest local seafood – the Greeks have some really delicious tricks with fish. You don't absolutely have to stick to traditional Greek cuisine, but you don't need to be overly adventurous to eat it and enjoy it. Chances are, you'll end up collecting a few recipes and ideas to try at home.
Skiathos Town and surrounds
There's only one authentic village on Skiathos, and this is it! You'll love the friendly atmosphere, the white houses cascading down green slopes towards the blue of the Aegean and the variety of interesting shops and markets. There are also excellent restaurants, and you can look out for scenes you saw in the film 'Mama Mia' which was filmed on location here. Do take some day trips into the interior of the island, especially if you're fond of nature hikes.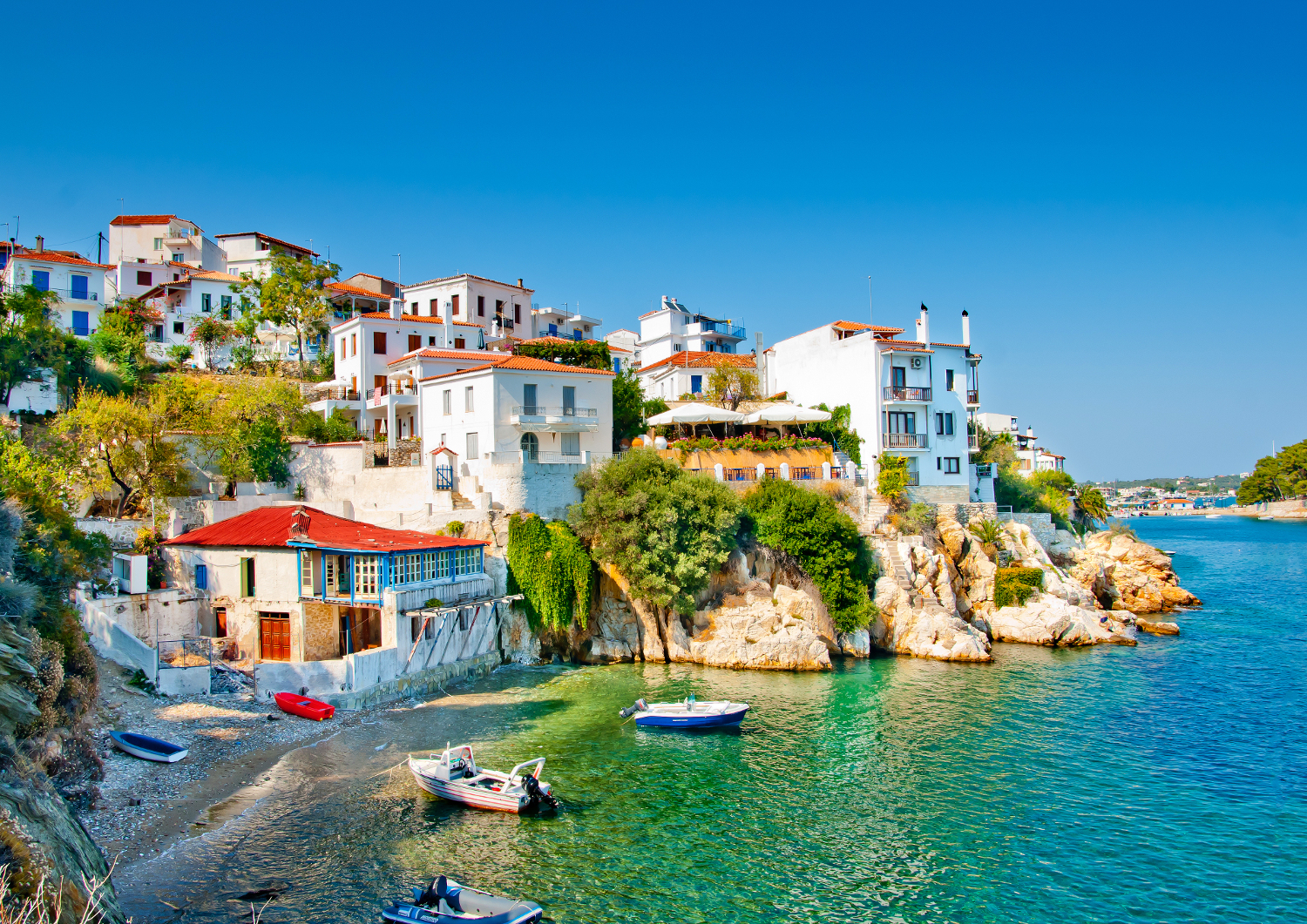 The old part of town in island Skiathos in Greece, photo from Shutterstock