Ankeruhr (Anchor Clock) – the public clock with human figures in Vienna, Austria
In Vienna there is a clock that marks each hour with a special figure from history. We've visited on the same day with Jungferngasse – for it's very close to this street. The clock forms a bridge between two buildings that belong to the Anker Insurance Company. The clock itself is adorned with mosaic ornaments.
There is a special process occurring at noon: when the hour changes, all the figures appear in some sort of a procession, not only one as it happens at all the other hours; therefore you can actually enjoy all the characters. I must say that this is a show that catches the attention of many tourists – many of them either filming or taking pictures.
When we got there, we arrived too soon – so we had enough time to enjoy a nice ice cream and a piece of cake – a little bit down the street to a terrace. 5 minutes before the noon we got back to the clock for the show.
The German names of the figures are: Marc Aurel (1 Uhr), Karl der Große (2 Uhr), Leopold VI. (3) Walther von der Vogelweide (4), Rudolf I. und seine Gattin Anna (5), Hans Puchsbaum (6), Maximilian I. (7), Johann Andreas von Liebenberg (8), Ernst Rüdiger Graf Starhemberg (9), Prinz Eugen (10), Maria Theresia, Franz Stephan von Lothringen (11) and Joseph Haydn (12). You can see a German explanation for the clock here.
Find hotels in Vienna

It's an interesting experience – so if you have a little bit of time I recommend you to go see the figures. "The Anchor Clock was built between 1911 and 1917 after the plans of the painter Franz von Matsch. It is situated on the oldest square of Vienna 'Hoher Markt' and represents a typical Art Nouveau design." (source) Ankeruhr is located in Hoher Market. I liked the show – and if you're in Vienna I recommend it to you!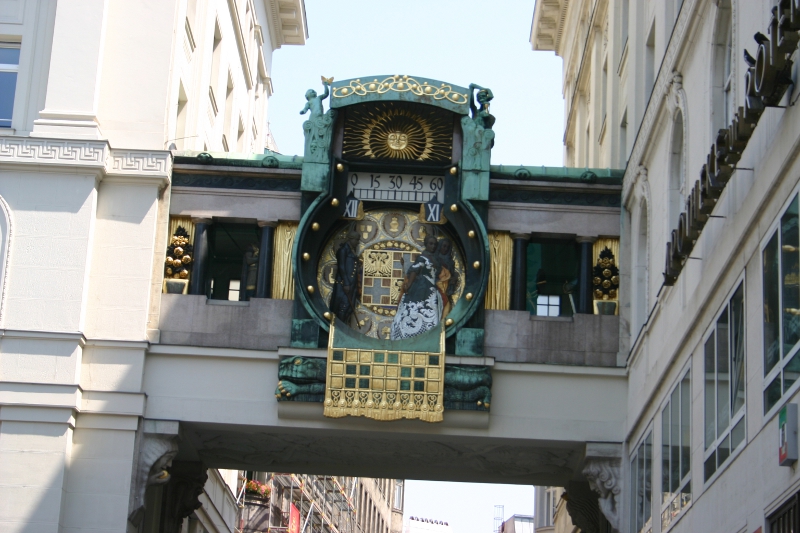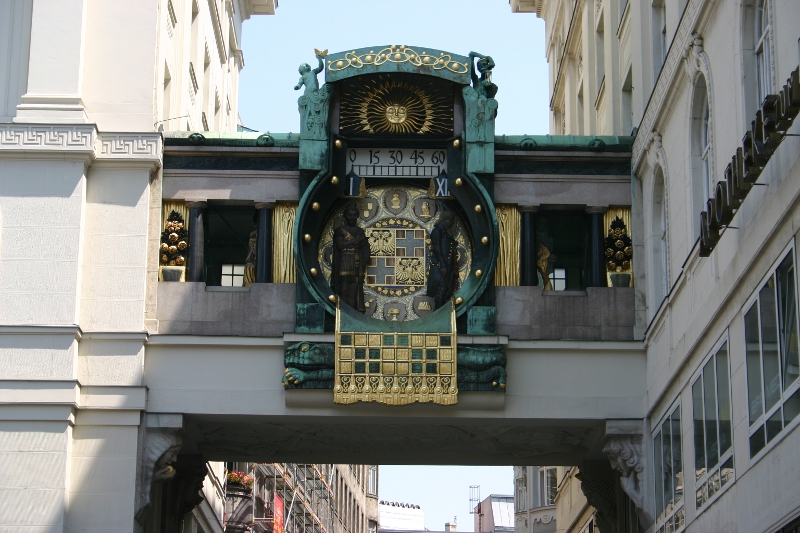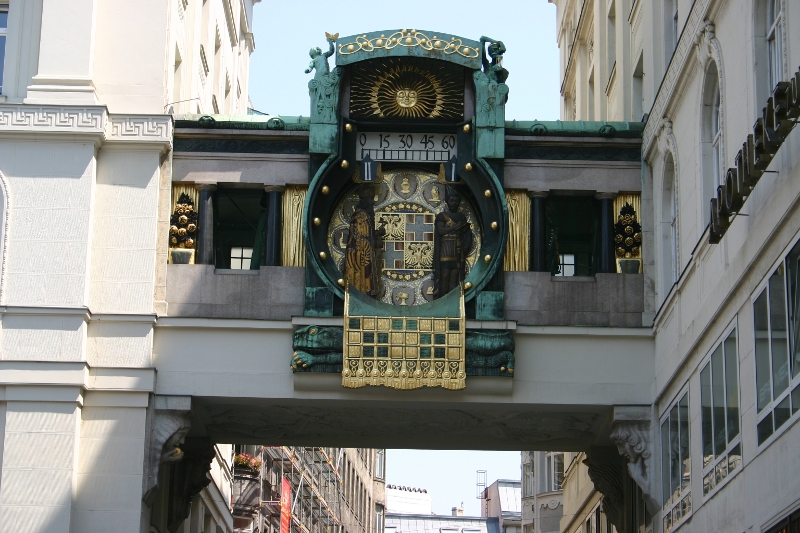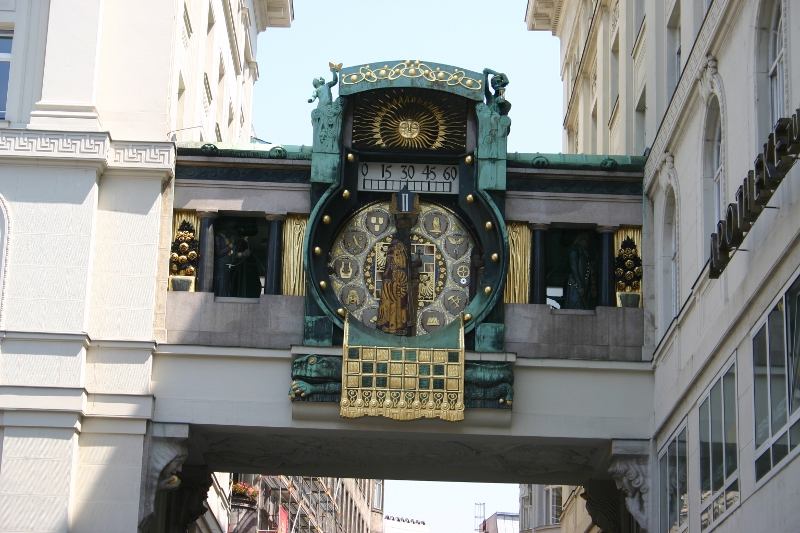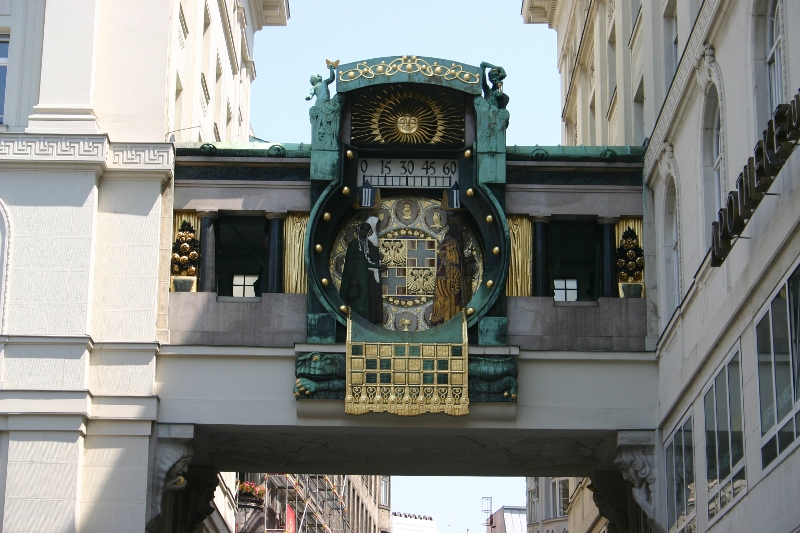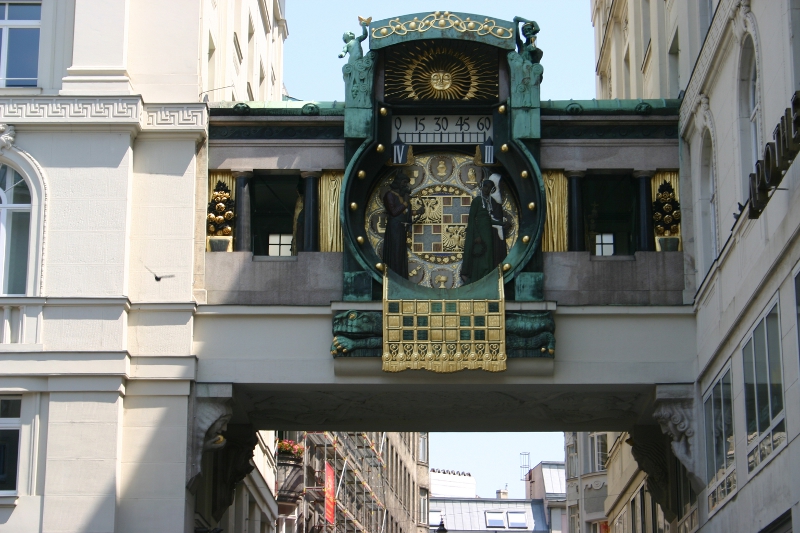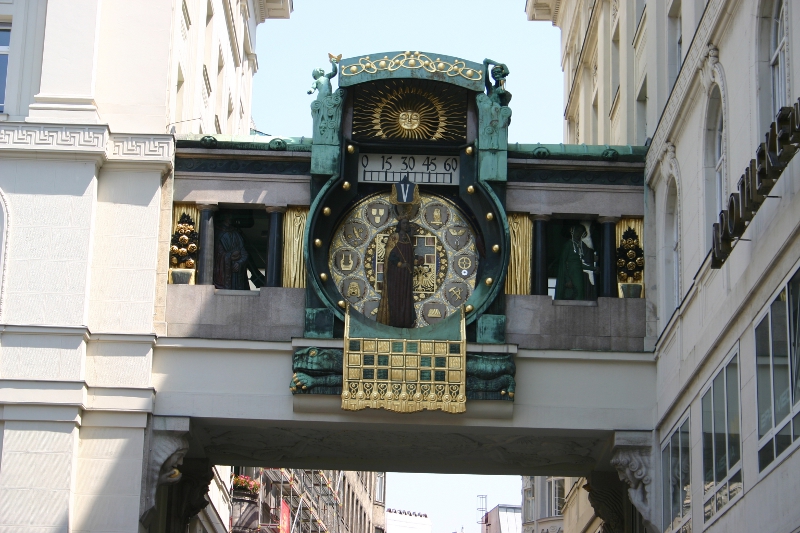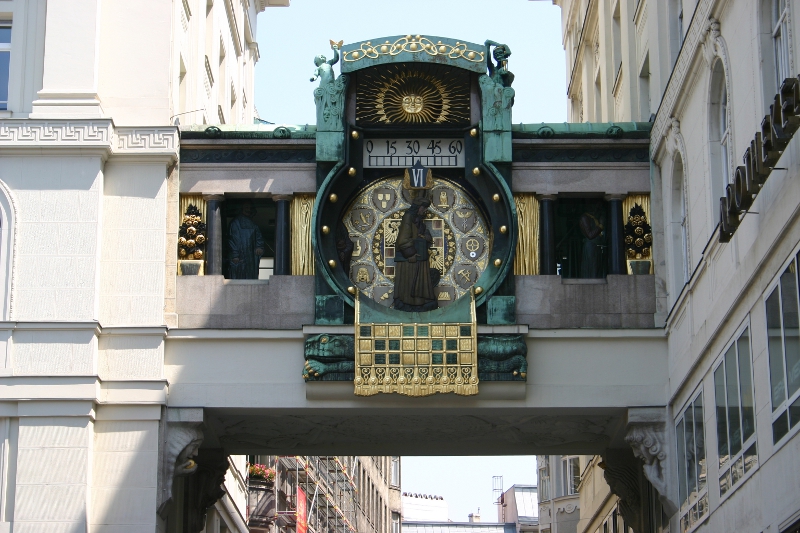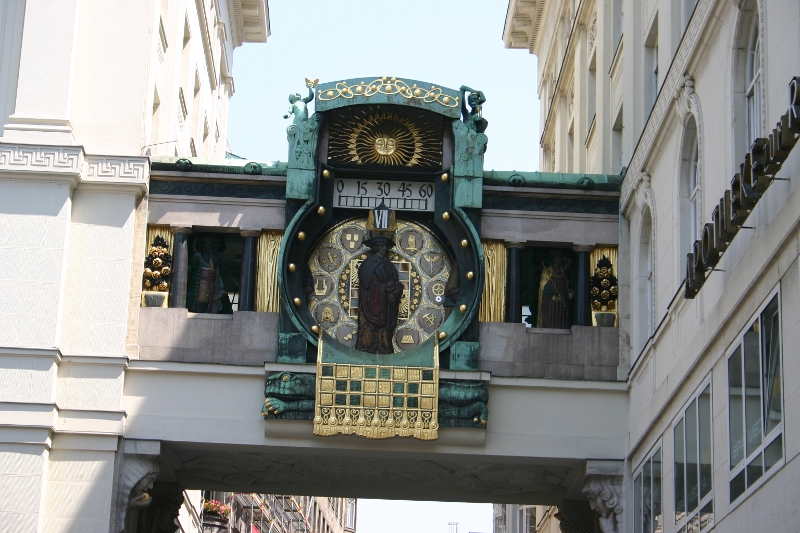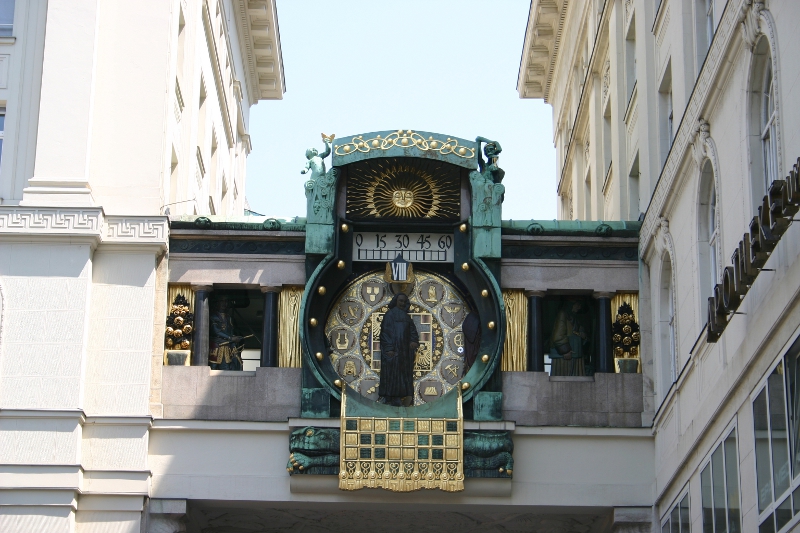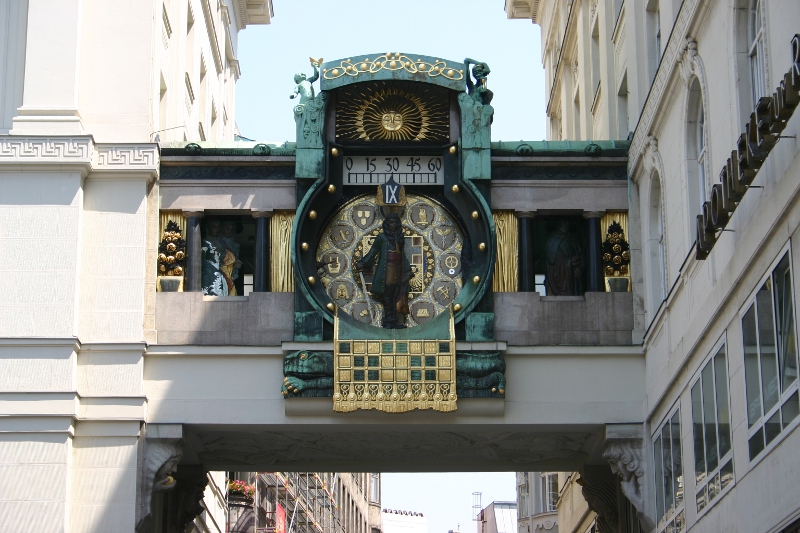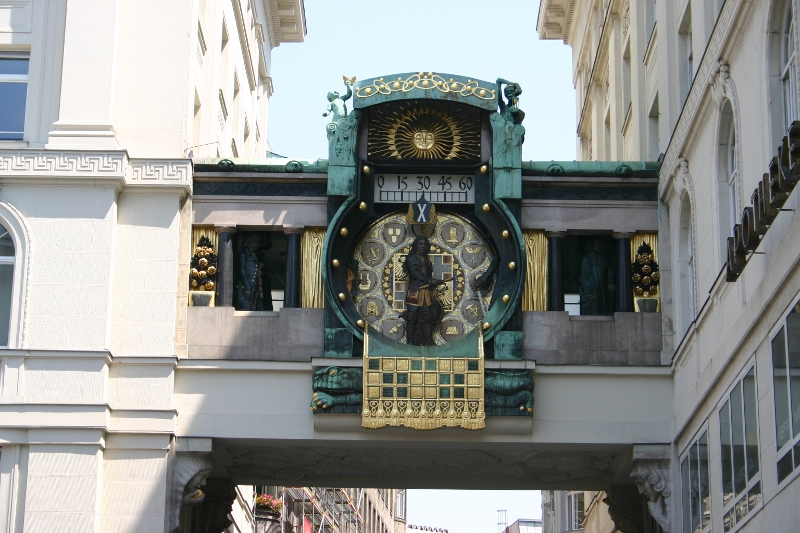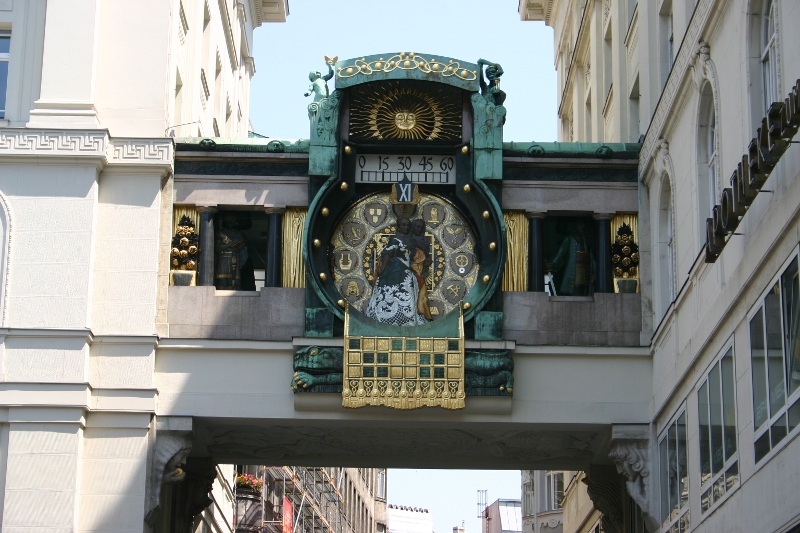 Save