50 countries open rarely seen sites during European Heritage Days; Photo competition: Wiki loves monuments
Thousands of rarely sites will be open to the public and special events will be organized as part of the European Heritage Days, which take place every September in 50 countries across Europe. From the official news release, we find out that these rarely sites range from France's 'hidden heritage' – rarely seen or unexpected examples of heritage concealed in walls, underground or in the landscape, the Leeds-based archives of Marks & Spencer, the UK chain-store famed for its underwear and sandwiches, examples of Germany's enduring love affair with timber in all its forms since Neolithic times, to a celebration of the 'art of building' in Brussels, Belgium, highlighting engineering and technical advances that led to the evolution of architecture.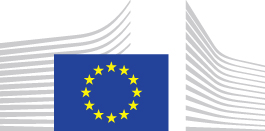 "The European Heritage Days provide a wonderful opportunity for people to discover cultural treasures which are often right on their doorstep. Some they may not even be aware of, while others are seldom accessible to the public. By opening their doors, these sites open our eyes and minds to the shared and diverse cultural heritage that is the jewel in Europe's crown," declared Androulla Vassiliou, European Commissioner for Education, Culture, Multilingualism and Youth.
Other interesting joint initiatives that emphasize the European dimension  are:
●    Spain, Ukraine, Moldova and Georgia, for instance, have created a website which will link wine museums across Europe;
●    the former Yugoslav Republic of Macedonia, Slovenia, France and Belgium are cooperating on a youth exchange and heritage education event.
In the same time in 21 European countries takes place the competition Wiki loves monuments, with the aim of encouraging the public to discover the cultural, historical and scientific significance of their neighborhood.
You can check what events take place in your country – or the country/countries you are visiting this time of the year – here and you can also access the List of themes and dates of the events by country in 2012.