The Different Taxis of the World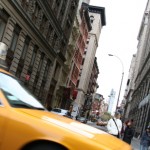 If you want to spice up your travelling experience, the best way to do so is to enjoy the scenic sights while aboard a taxi. Most taxis are considered ordinary mode of transportation in some busy metropolis in the world but in some destination hot spots, there are modified taxis that offers an extra touring service. As an international traveller, these are the taxis that you must watch out for. Here are some of the modified taxis that offer great travelling experience to a globe trotter.
A Unique Travelling View of New York
New York is one of the hottest destination hot spots in the land of dreams, United States. Located in the Northeastern region of the United States, it is considered as the third most populous city in all of the 50 states of the US.
The best way to enjoy the tourist destinations of New York City is hopping aboard a New York water taxi. This water taxi tour is a specialized tour catering mainly to tourists who wants to explore the various sights of New York City. There are tour agencies that caters a packaged tour to the stoic Statue of Liberty, the solemn 9/11 Memorial and other midtown attractions in New York City. A water taxi ride in New York City is one alternative, stress-free and safe way to enjoy New York.
Manpowered Litter Inspired Vehicles
If your next travel destination is Asia, then you will be in for a treat. Some countries in Asia like the Philippines and Thailand offers a unique twist to the traditional form of taxis. In some Asian countries they have rickshaws. The rickshaw is the modern day version of Japan's litter transportation which was reserved mainly for members of old Japan's high society. Rickshaws are two-wheeled passenger carts pulled by one man while a passenger is riding it. Some rickshaws are pedal-powered and some are motor-powered. Riding a rickshaw can be a new experience in exploring new scenic sights and discovering new culture; what's more, you get to get a glimpse of an old culture in Asia preserved in these two wheeled vehicles.
A Bumpy and Exhilarating Ride
If Africa is your next destination of choice, then you know that the best means of transportation in exploring the safari is through the use of 4×4 vehicles. Some tour agencies offering customized tour packages in Africa includes a tour of the safari where various wildlife like tigers, lions, elephants, and other majestic creature dwell. Touring these places requires the use or hire of 4×4 vehicles. Usually these 4×4 vehicles have open spaces other have grilles surrounding the open areas in order to protect the passengers from unexpected wildlife attacks. Nevertheless, riding a 4×4 around the dessert safari is an exhilarating experience.
Safety Tips in Booking These Alternative Taxis
When travelling new places in general, always be aware of your surroundings. If you are dealing with an establishment like those offering water taxi packages in New York and safari tours, be sure that they have legitimate business operations and establishments. If you're dealing with rickshaw operators always try to haggle for a price.
photo source