ArcelorMittal Orbit, the new thrilling attraction in London and world's tallest and longest tunnel slide
If you like slides, then you definitely need to include London on your travel list! The ArcelorMittal Orbit offers 20-mile views over Queen Elizabeth Olympic Park and the London. The structure is UK's tallest sculpture and the world's tallest and longest tunnel slide.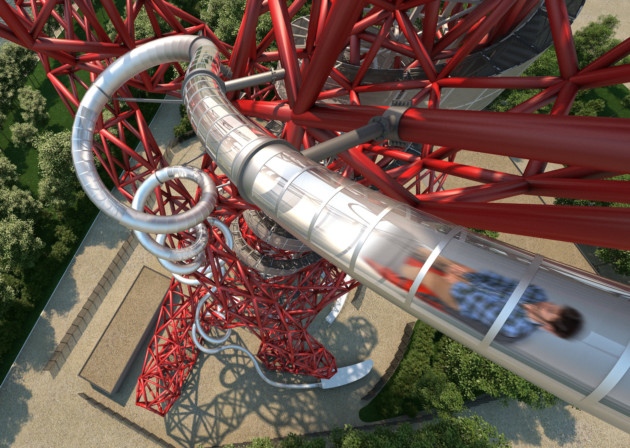 Designed by sculptor Sir Anish Kapoor and engineer Cecil Balmond, the structure is made of 35,000 bolts and enough steel to make 265 double-decker buses (as the official website states). The ArcelorMittal Orbit is 178m high according to the official website and apparently offers about 12 twists and turns – which makes it an adrenaline rush slide while also providing the opportunity to see some of the most famous landmarks of London: Big Ben, Canary Wharf, O2 Arena, The Shard, and more.
Tickets for this thrilling new attraction in London are on sale! Prices are £10 for adults (17+ years), £5 for children (3-16 years), £7 for seniors and students, and £26 for family. You may get discounts if you book online in advance (for the moment there is such an offer).
The ArcelorMittal Orbit will open in June – so during the vacation season this new slide will be available to try for all those who like this type of thrilling attraction.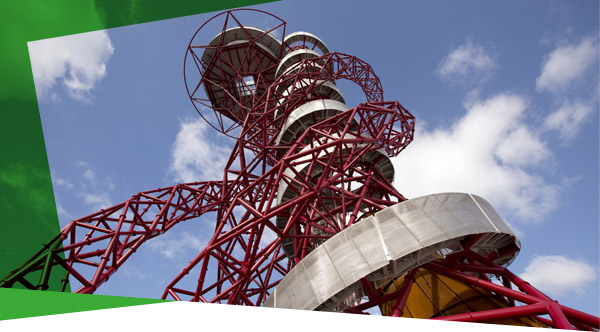 It does take some guts to try it – and you must not have motion sickness. But if you have no health issue, then for sure this slide will provide an amazing and unforgettable experience.
It's also nice to see that something built for the Olympic Games is turned into a long-term attraction as it is very well known that many Olympic  Games constructions and villages end up empty, deserted and transform themselves into a bad investment.