5 Amazing Things about Madagascar
Madagascar was once a part of the Gondwana land of Africa then it broke off and became a separate island. It was discovered by Diego Dias, a Portuguese explorer in the 16th century. Soon after, Dutch, English and French traders came to the island. It became a French colony in 1896 and Madagascar became a free country in 1960. It has been officially named as Republic of Madagascar in 1993.
Here are 5 amazing things you should know about Madagascar especially if you're planning a vacation there.
1.Flora
Madagascar features interesting plants. In Southern Madagascar, you will see spiny octopus trees. In the west, there are baobabs, trees that look like huge bottles with the branches concentrated at the top. There is also the Ranomafana that is a carnivorous pitcher plant. Watch out because there are 60 varieties of these plants in Madagascar.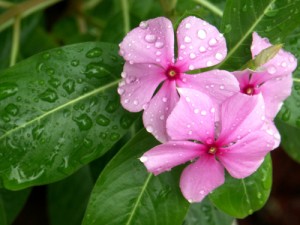 2. Fauna
Madagascar also features some weird and interesting animals. Contrary to the movie, Madagascar actually doesn't have giraffes, lions, hippos or zebras. However, the largest bird that has ever lived was found in Madagascar. This bird is known as the elephant bird and has been extinct since the 17th century. This bird was 10 feet tall!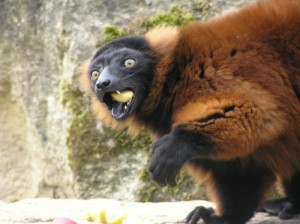 There are over 70 varieties of lemur in this island. There is one that sounds like a police siren. Chameleons are also abundant in Madagascar. You can see them in both forests and backyards. They have the biggest and smallest species of chameleons.
3. The people
Locals are called Malagasy. They are friendly, hospitable and hard working. They are also very resourceful and find uses for things that most people find as trash. They use all the parts of a cow, even the horns, which they turn into beautiful jewelry.
The Malagasy have an animist belief. They're culture is steeped in magic and they believe that some animals, waterfalls and caves have supernatural powers. Some Malagasy however, are Christians (around 41%) and the rest are Islam.
The average lifespan is only 57 years. Most people live in the mountains and women and children can normally be seen going up and down the mountains carrying clothes, food, etc. that are perfectly balanced on their heads. Rice is their basic food.
The most common form of transportation is the pousse-pousses, which is a type of rickshaw that drivers pull. These drivers can usually be seen running on a hot day, bare feet.
4. Did you know that Madagascar is the biggest exporter of vanilla?
Coca-cola is one of their biggest clients but when the company decided to put less vanilla in their sodas, Madagascar took a hit. Thankfully, Coca-Cola decided to return the Coke Classic and vanilla sales have since gone up.
Other exports include beans, bananas, sugarcane, cocoa, tapioca and peanuts.
5. Pirates
Back in 1680, Madagascar was a pirate home. Some famous pirates such as Thomas Tew, William Kidd and Henry Every made bases around Madagascar. These pirates would attack ships that are heading to Europe. They mostly took spices and silks as these were the main products of Asia.
If you want to visit Madagascar, we recommend Gane and Marshall that are specialists in holidays to Madagascar