Plan a Weekend Trip to Phoenix, Arizona
Arizona's capital, Phoenix, is the sixth largest city in the United States. There is plenty to do here, so make sure you plan your weekend trip to Phoenix in advance to make the most of your time. Choose a hotel in Phoenix that's close to the things you want to visit, and enjoy your trip! To help you better plan your visit, listed below are a few attractions to include on your weekend getaway.
Heard Museum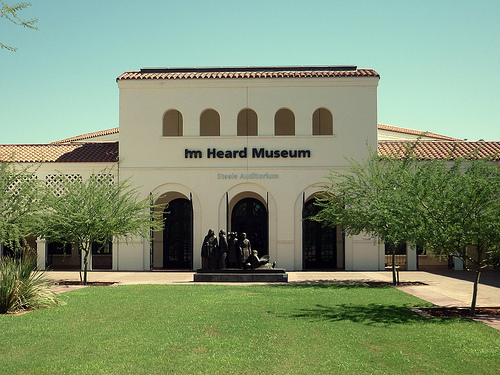 Image via Flickr by Mark B. Schlemmer
Founded in 1929, the Heard Museum is dedicated to the sensitive and accurate portrayal of Native arts and cultures. It is a perfect museum for both history buffs and art aficionados. Here you will find traditional and contemporary Native American art, including jewelry, textiles, pottery, kachina dolls, and more. The museum organizes many festivals and houses temporary exhibits, so make sure to stay near the Heard Museum and get there early to see as much as possible.
Symphony Hall
The Phoenix Symphony Hall was completed in 1972 and was renovated in 2004. It is home to the Phoenix Symphony, the Arizona Opera, and Ballet Arizona and hosts events from September to May. It's also a famous events venue for other shows, seminars, and performances. If you don't have time to take part in an event here but you find yourself booking a hotel in the area, then take a moment to admire its exterior at least.
Orpheum Theater
If you are in downtown Phoenix, then you can't miss the Orpheum Theater. Completed in 1929, this theater has a complex history and has had many owners through the years. Now it is not only a great place to enjoy a play, but it is also a beautiful building and a fine example of the Spanish Revival style of Spanish Baroque architecture.
Chase Field
Opened in 1998, Chase Field is a multipurpose facility built to accommodate the games of Arizona's first Major League Baseball team, the Arizona Diamondbacks. The field also hosts football, soccer, and basketball games, too. It is a huge place that's divided into six levels. It also has a swimming pool. If you stay near Chase Field but you don't want to watch a game, then you should at least consider a tour of the field.
Papago Park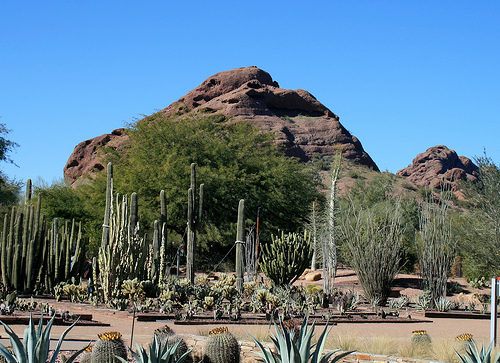 Image via Flickr by HomeToIndy
Designated a Phoenix Point of Pride, Papago Park is a great place for outdoor lovers. All types of travelers will find something to do here, and you will definitely enjoy the view. The geological formations and desert vegetation will be an interesting discovery. In addition to this, you may want to plan a visit to the Desert Botanical Garden located here. This is a wonderful place to discover desert plants and to enjoy the cactus garden.
Phoenix can be a great destination for a weekend trip. Its attractions, from interesting museums to parks and iconic buildings, make it great for solo travelers, couples, and families. Make an itinerary before your weekend trip to Phoenix to maximize your time here!